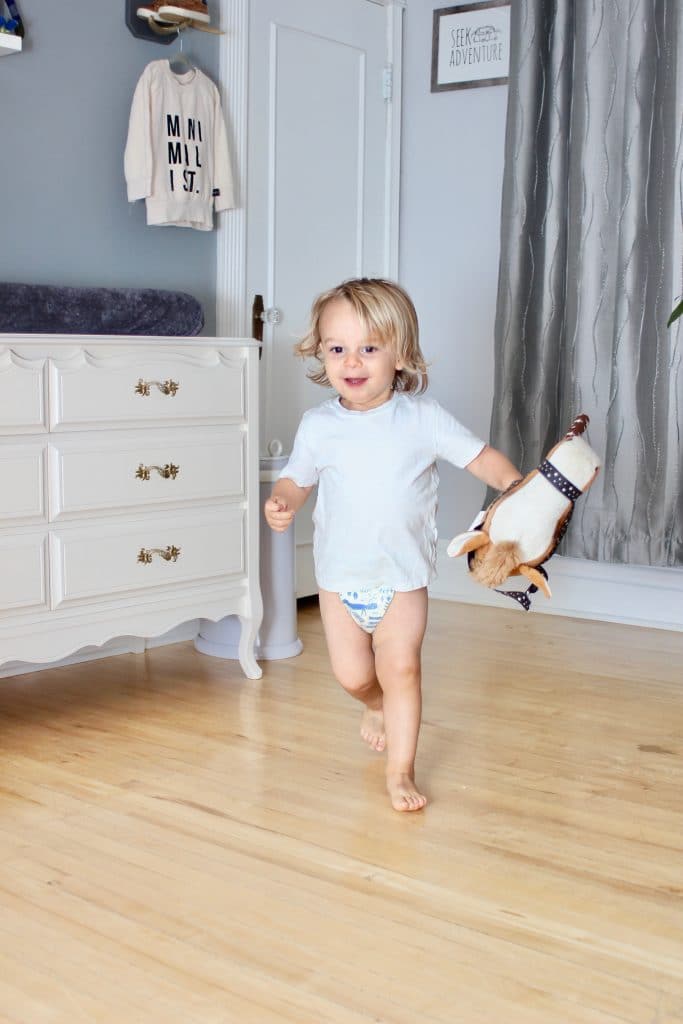 We'll likely be switching Wyatt to a big boy bed within the next year (despite the fact that if it was up to me, he'd be in a crib until he's 18), so I thought it would be fun to give you a peek into his room before the change-over.
When we were designing the space, it was important to us that the nursery reflect the style of the rest of our home. We wanted to incorporate pieces we could eventually use in other areas of the house. At the time, we didn't know the sex of our baby (and we don't follow those stereotypical boy/girl colours anyway). We went for an earthy-vintage vibe, with greens, cream and grey, really pulling in our love for the outdoors.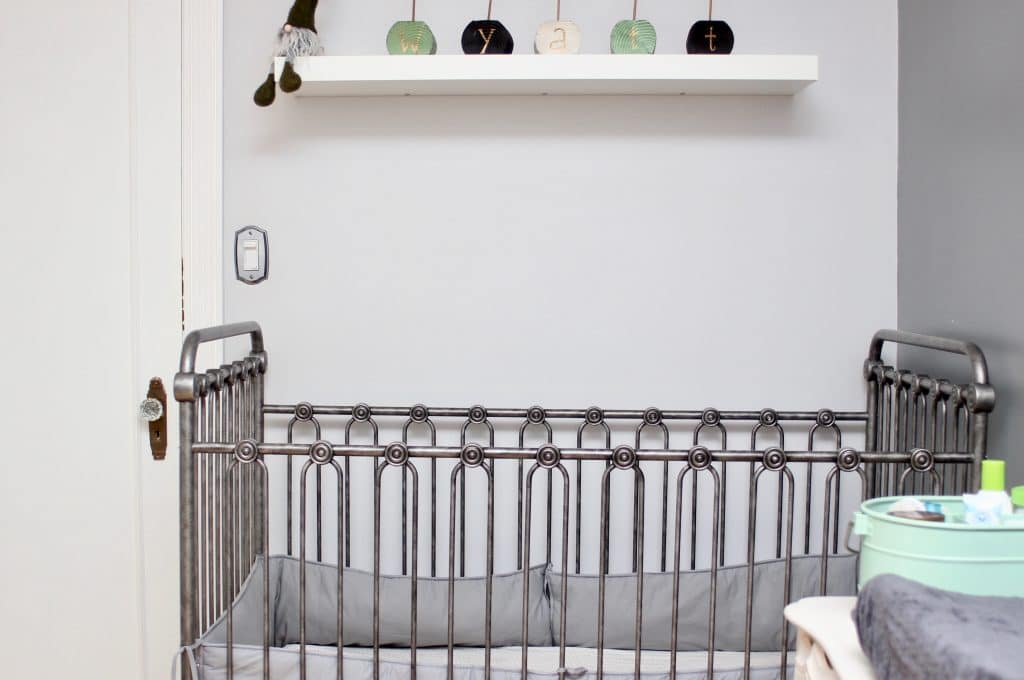 We spent many months searching for that perfect crib; a  safe and stylish piece that would be the focal point of the room. Our plan was to own one crib we'll use for each of our babies, so we made sure to find the one we were really in love with. It took some time but we finally landed on the Joy Crib in pewter from Bratt Decor out of Baltimore.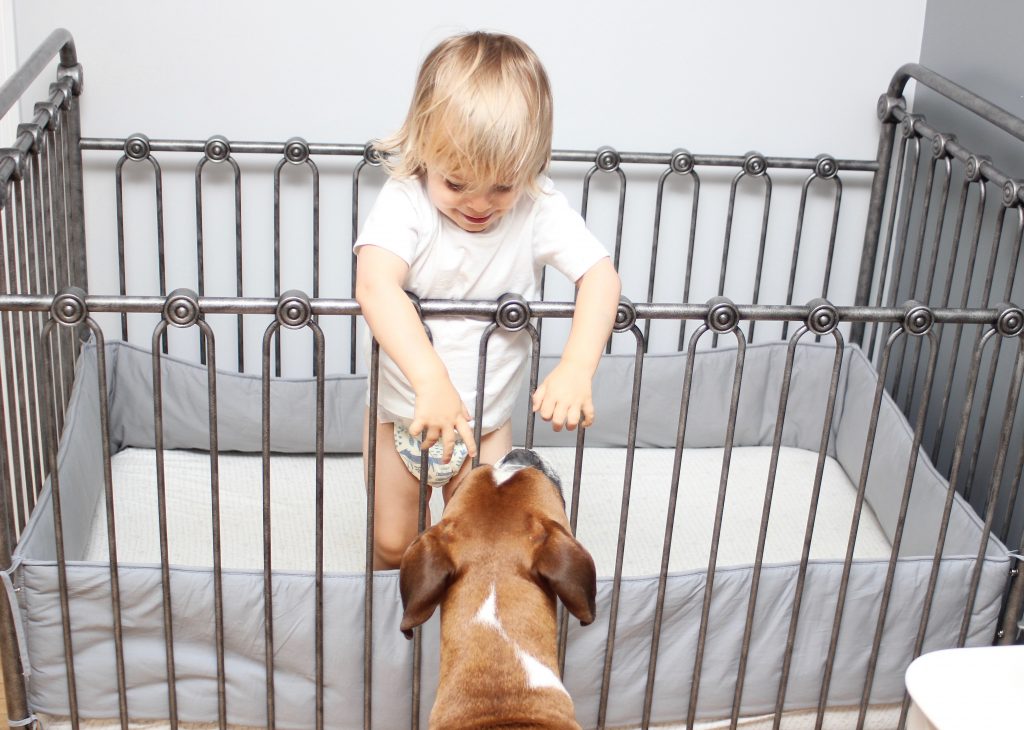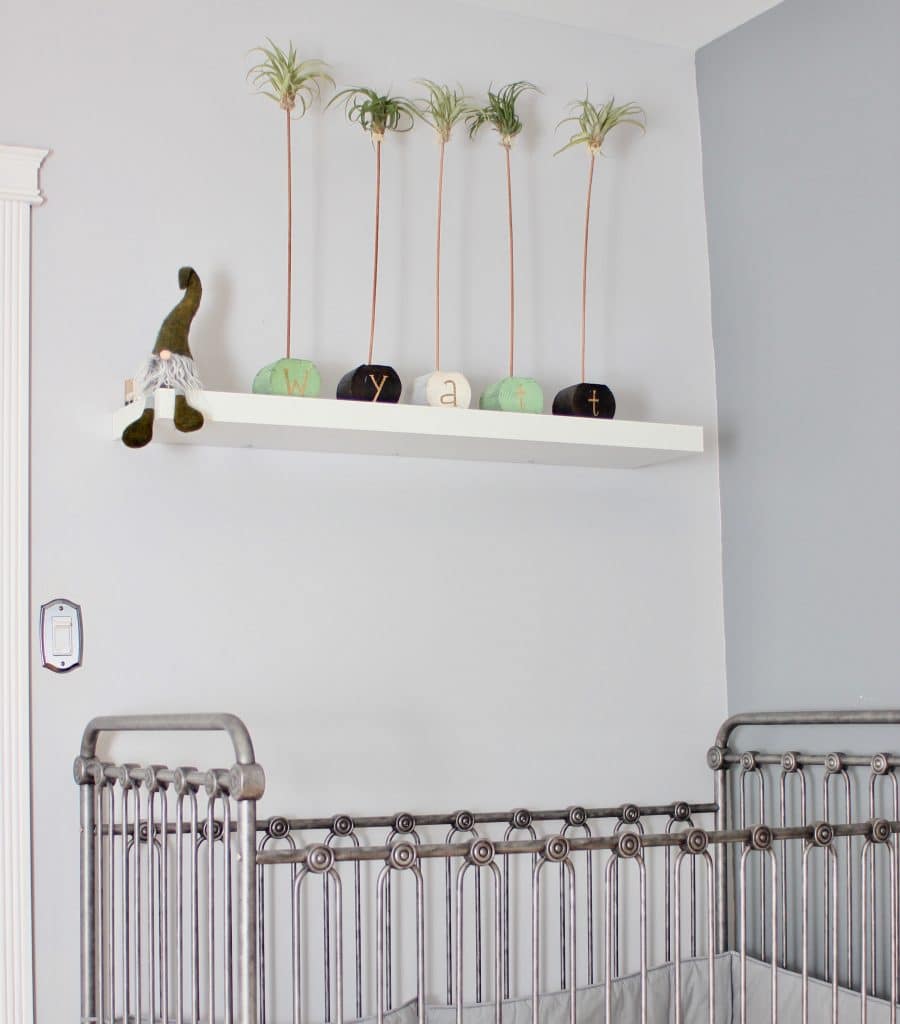 We knew greenery would be a key element. We sought the expertise of our friends at Fabloomosity, and designed wooden names blocks holding air plants to purify and clean the air. We also went with a hanging terrarium complete with gold coral and "Be Brave" stenciled on driftwood (Wyatt's name means 'Brave in War').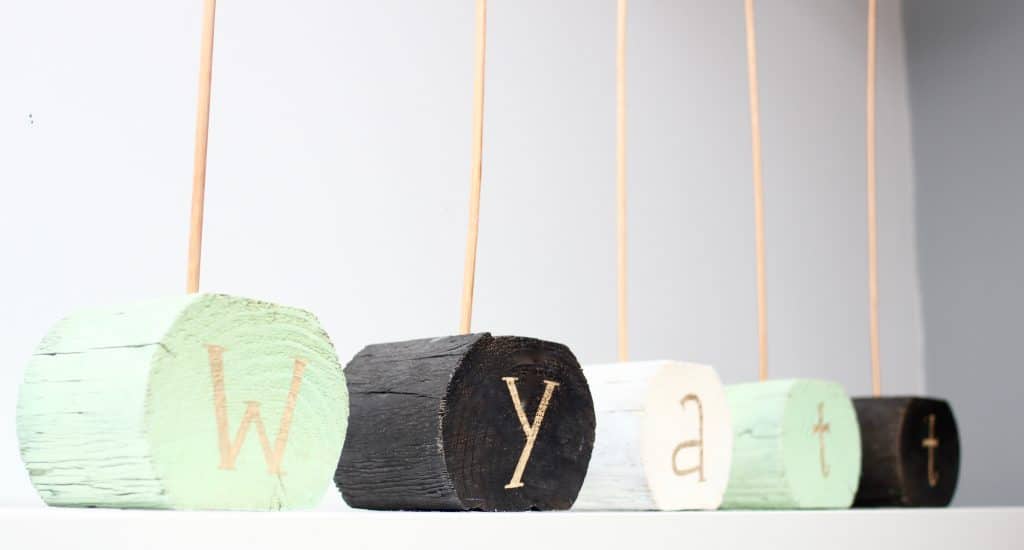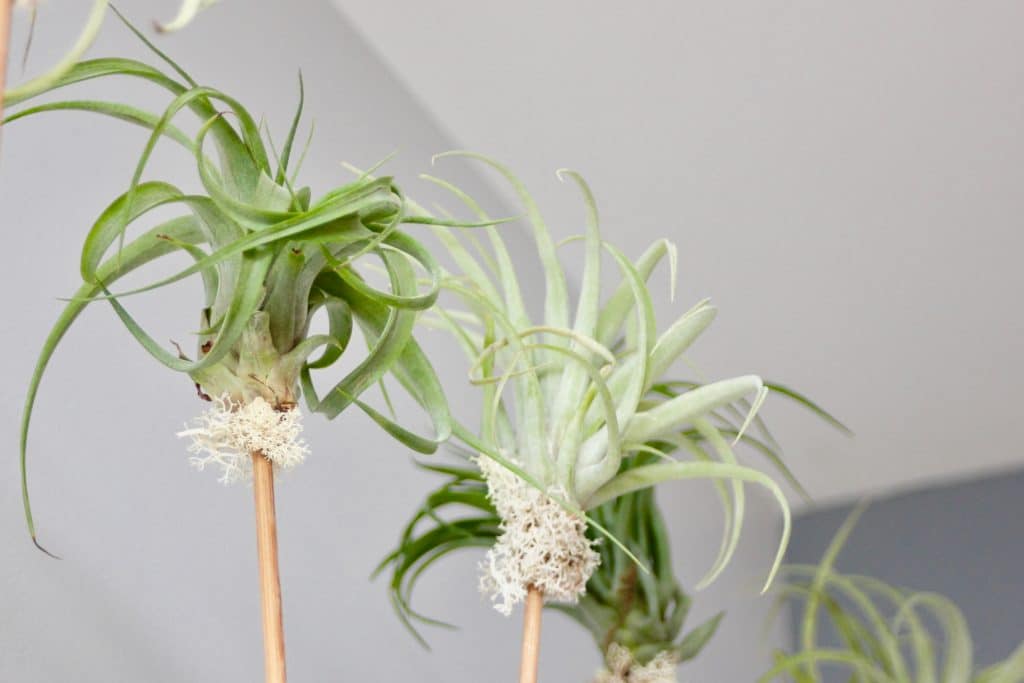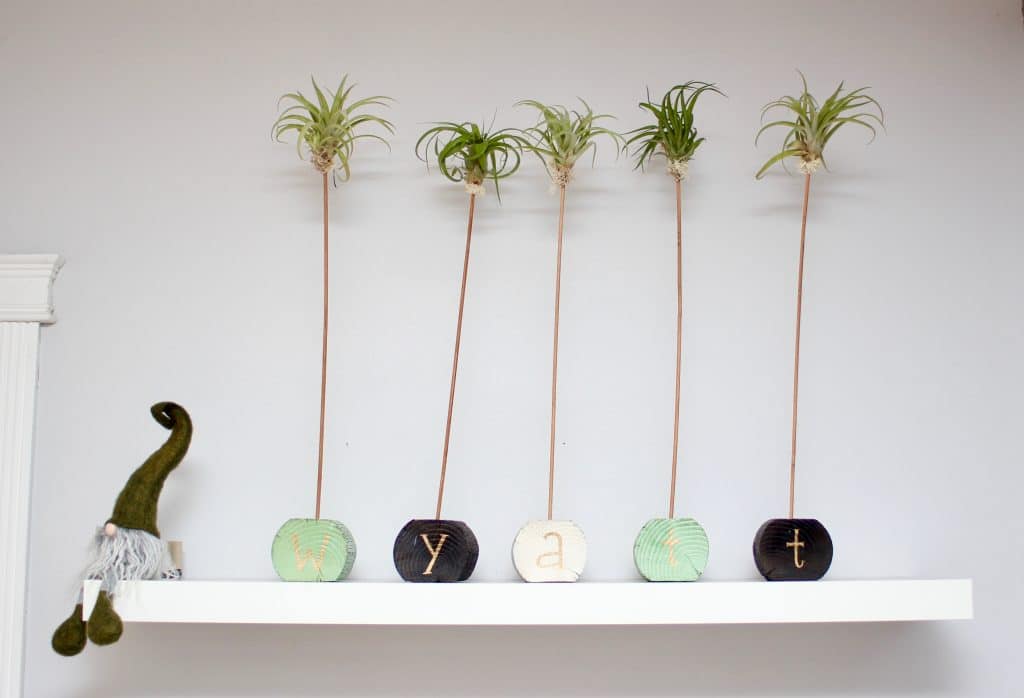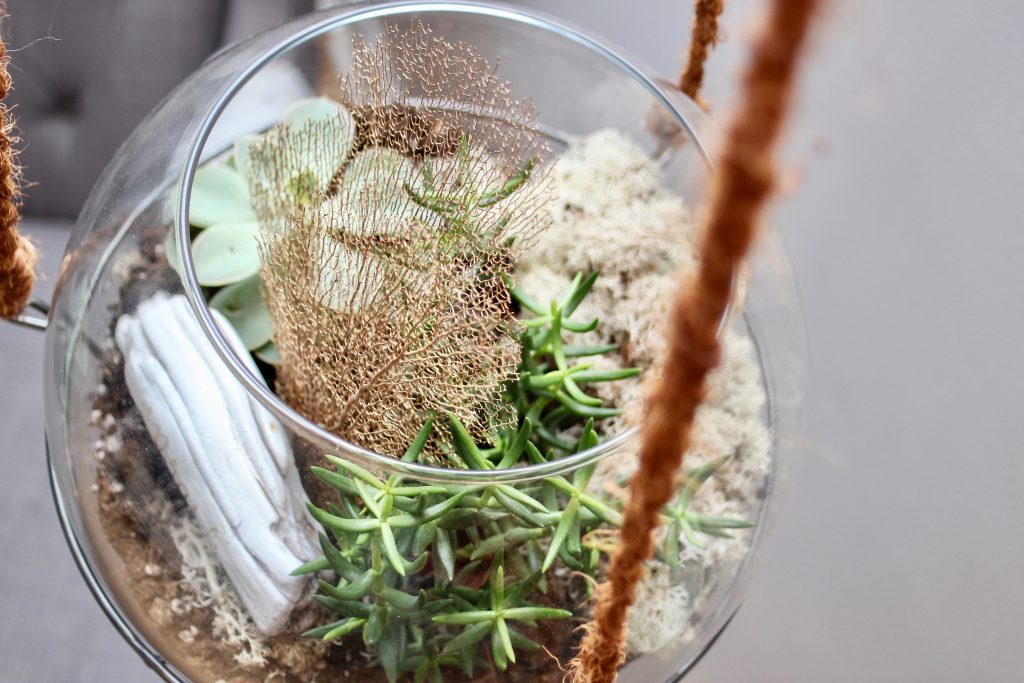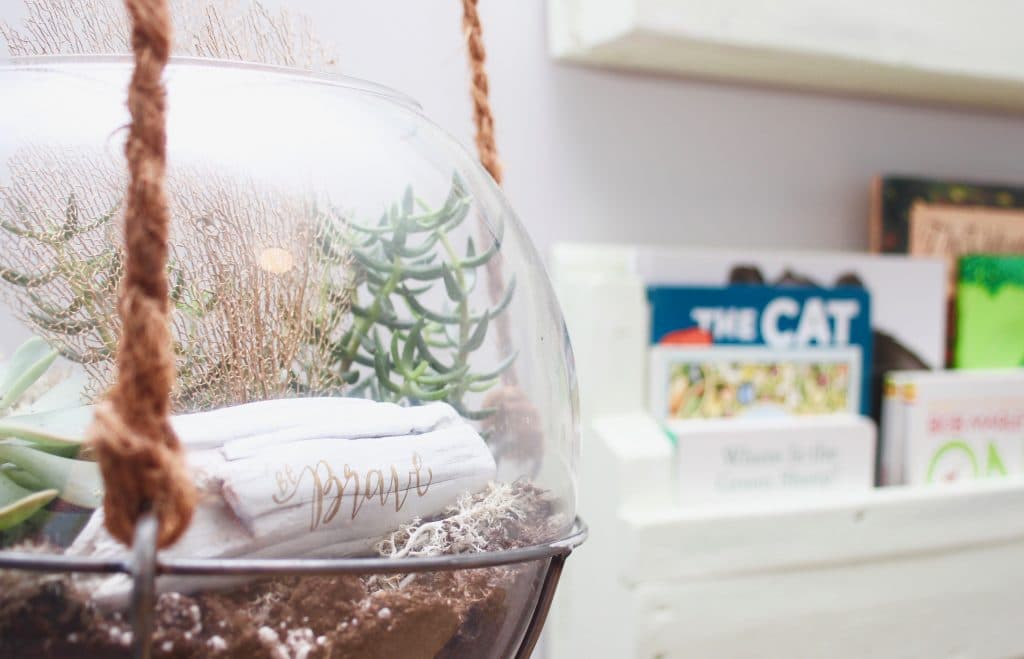 My Mom found Wyatt's vintage-esque dresser on Kijiji, already refurbished and ready to go. It doubles as a change table, and has really worked out well. We bought two picture ledges from Ikea to go above the dresser. That's where we show off framed pictures from our newborn photo shoot with Nicole Ashley, more greens, a 'You Are Our Greatest Adventure' wooden flag designed by Justine Ma, and Wyatt's very special frog gifted to him on his first birthday by his Auntie Heather.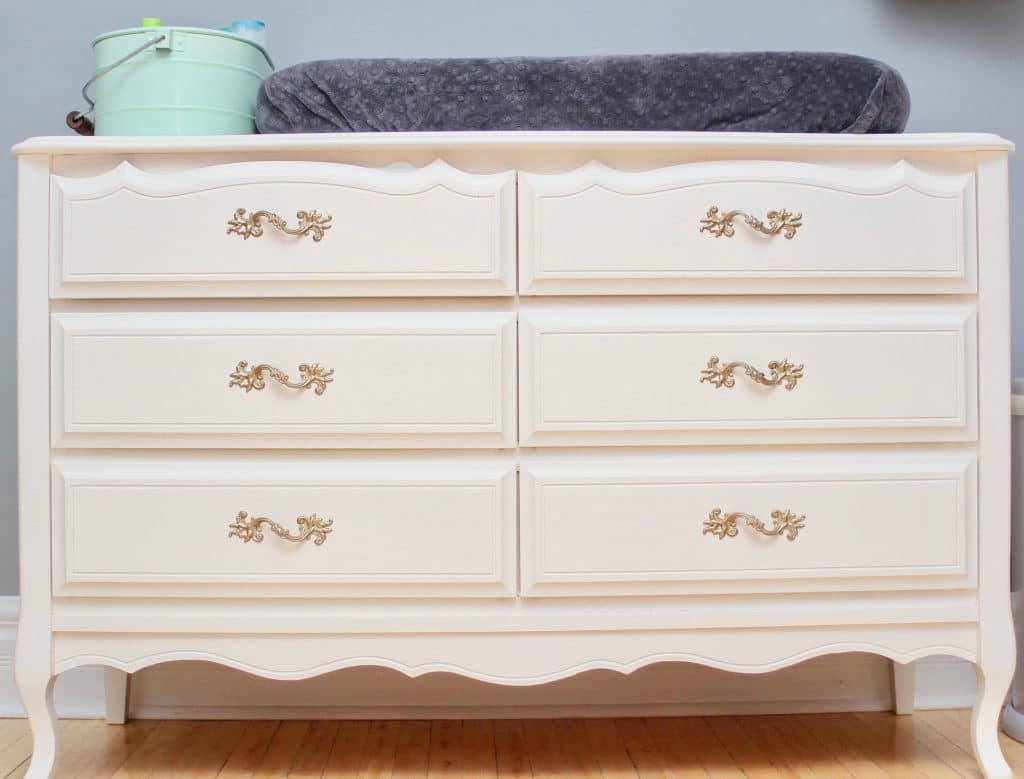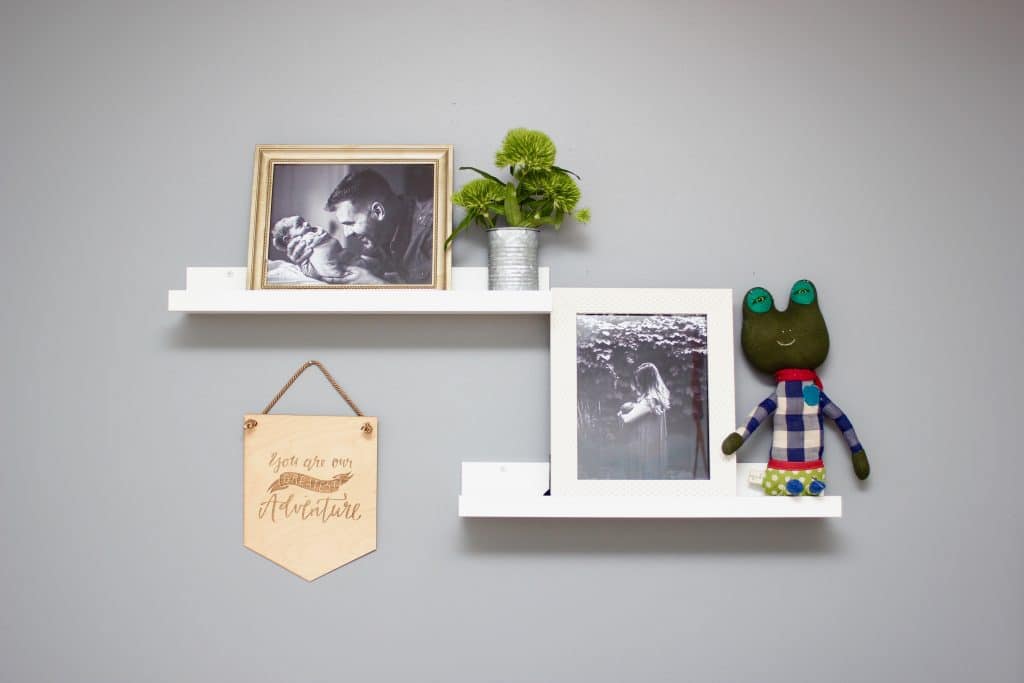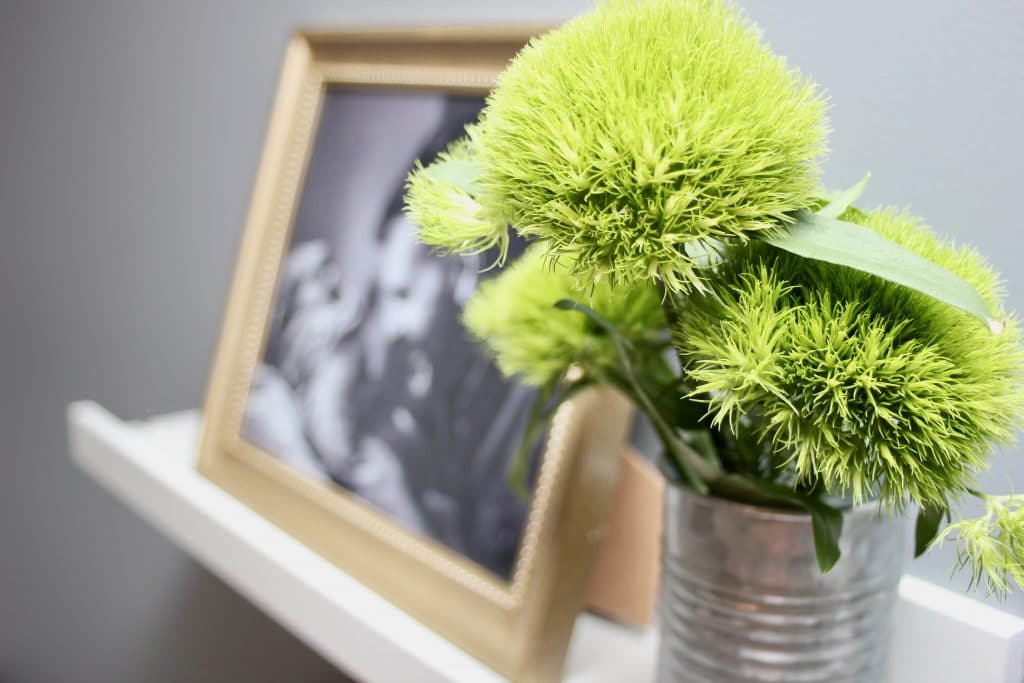 I wanted to recreate this antler hanger design I found on Pinterest, so my dad went searching for (and found) a deer shed on my parent's property in Saskatchewan. We spray painted it gold and drilled it to a wooden plaque I picked up at Michaels. This is where we hang Wyatt's outfits for the next day!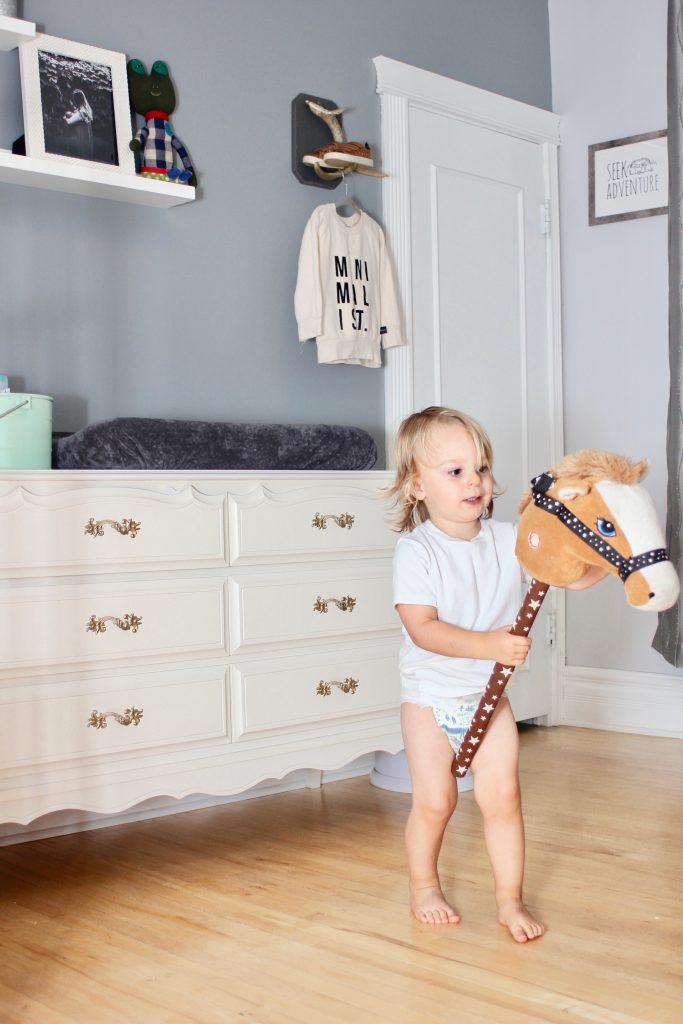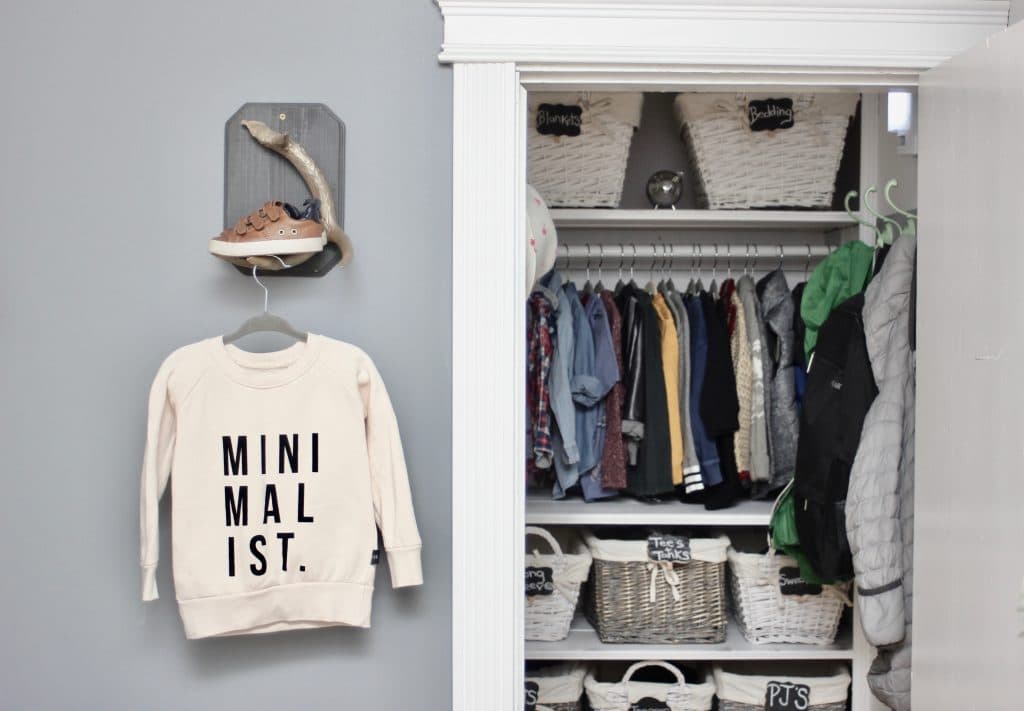 We wanted to make the most of Wyatt's limited closet space, so my Dad got to work building shelves and adding hooks. We picked up grey wash and white wicker baskets from JSYK with mini chalkboard labels to organize and store Wyatt's clothes. I love the option to change the labels because, as you know, those little wardrobes flip so much to accommodate all-too-rapid growth!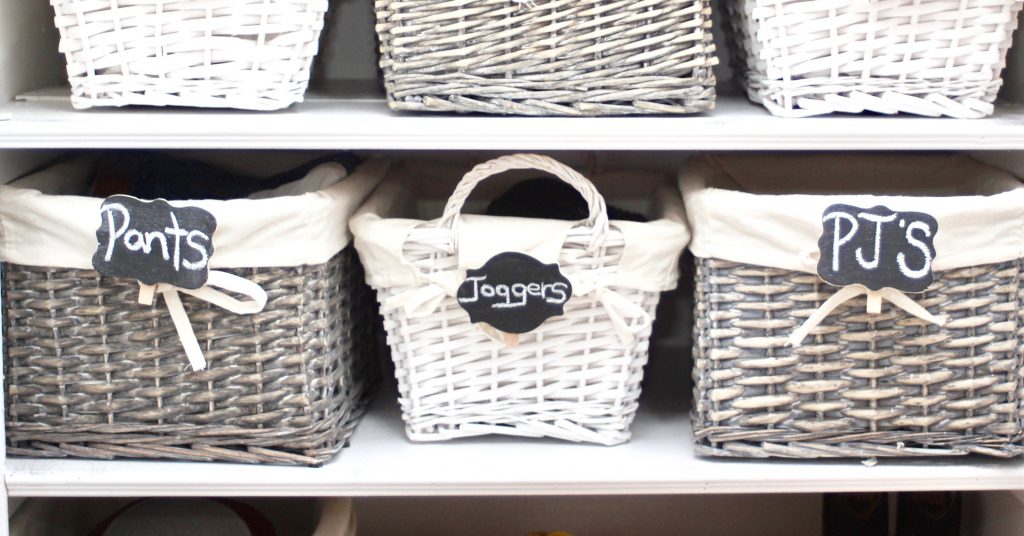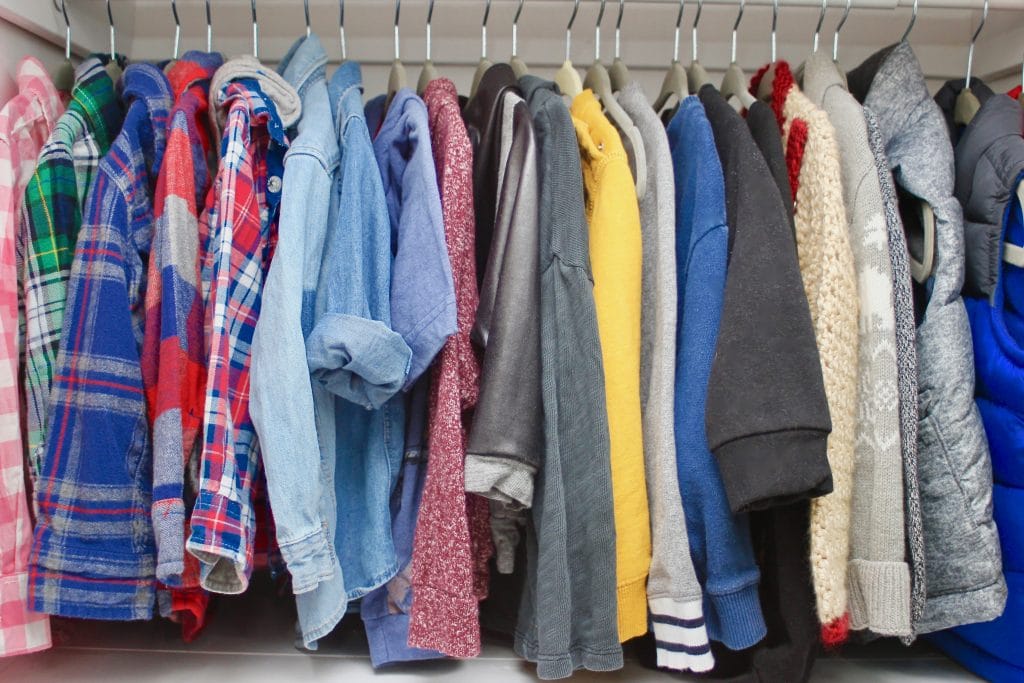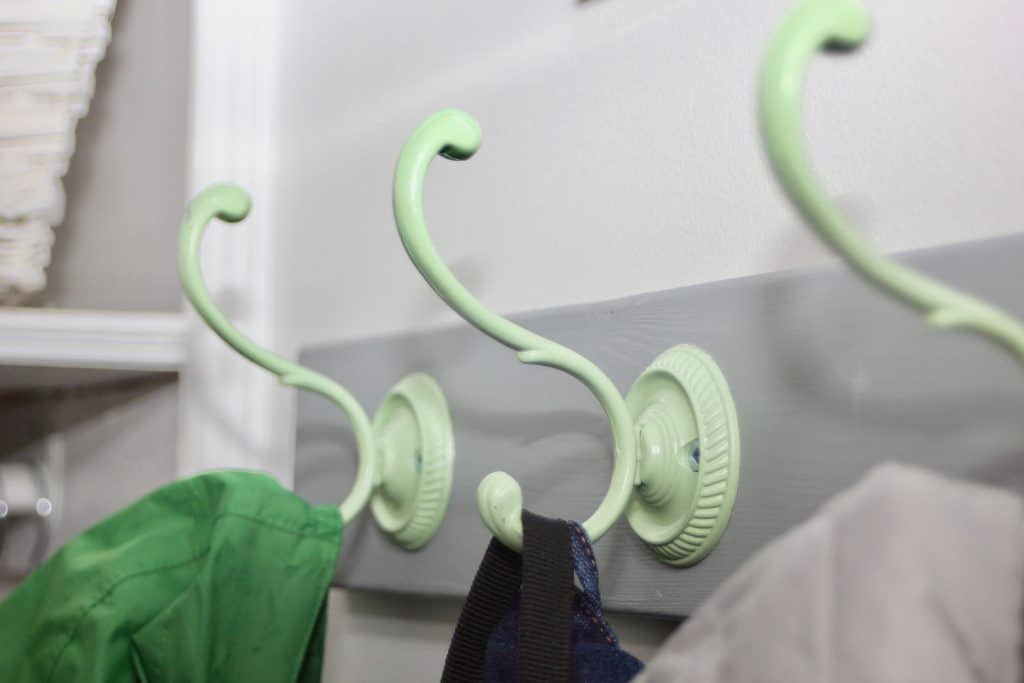 Wyatt's rocker is another star of the show. We invested, knowing it will likely be moved into another area of the house later in life. We went with the Nursery Works Empire Rocker (now only available on Amazon). It's one of Wyatt's favourite places to sit and read.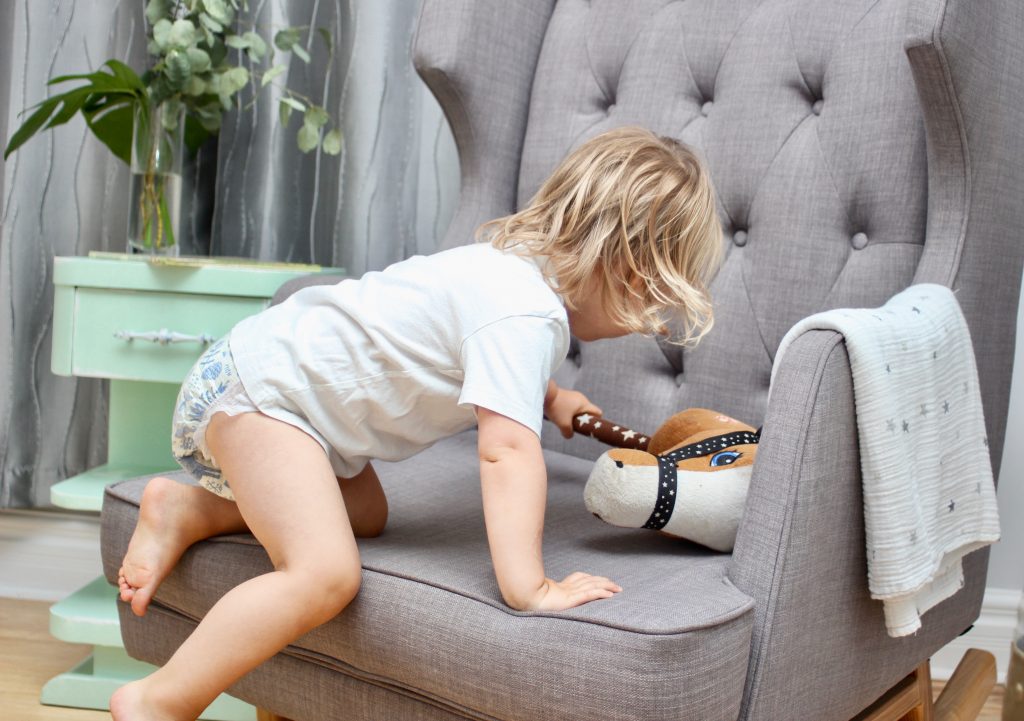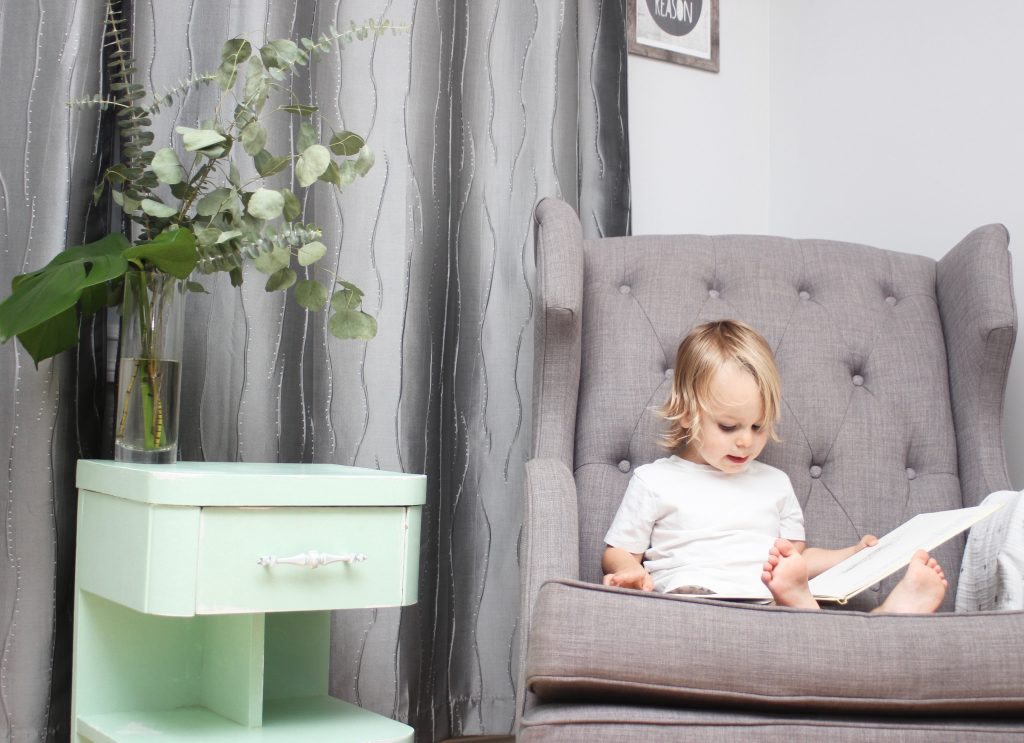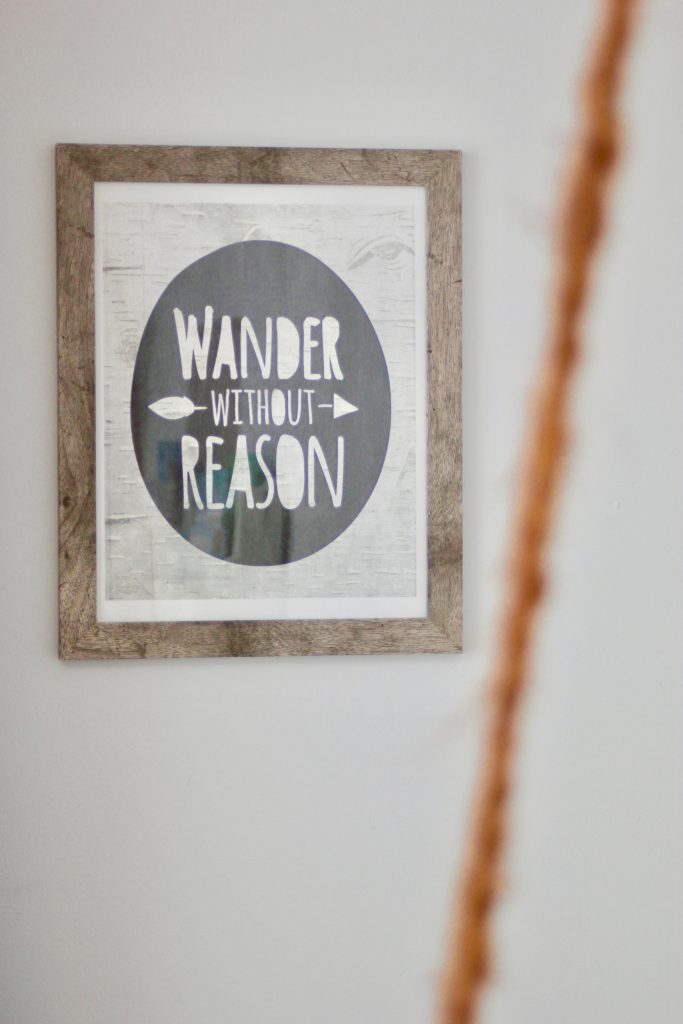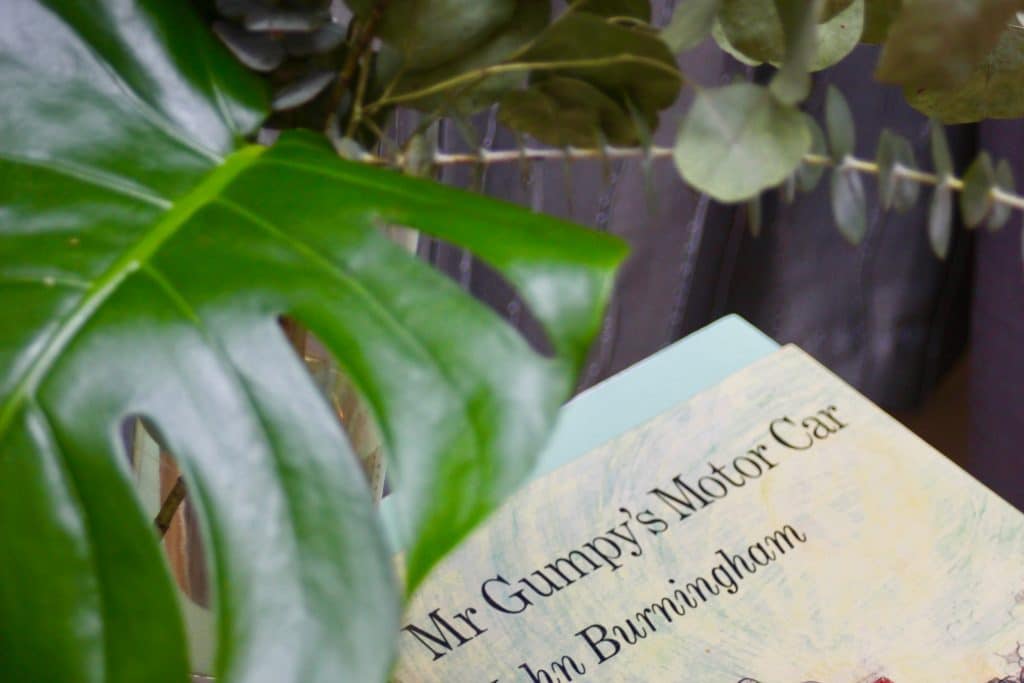 Again, inspired by Pinterest, we wanted to create bookshelves made of pallets. So, we enlisted the help of Ryan's brother Jonas, a journeyman cabinetmaker, to create these beautiful pieces, which we painted mint green.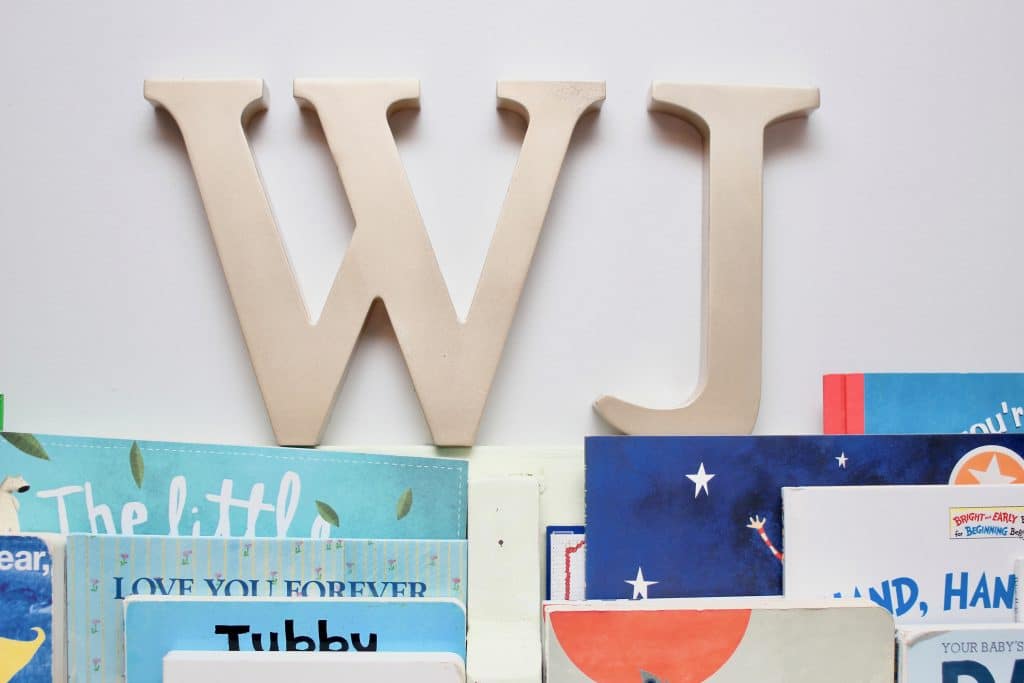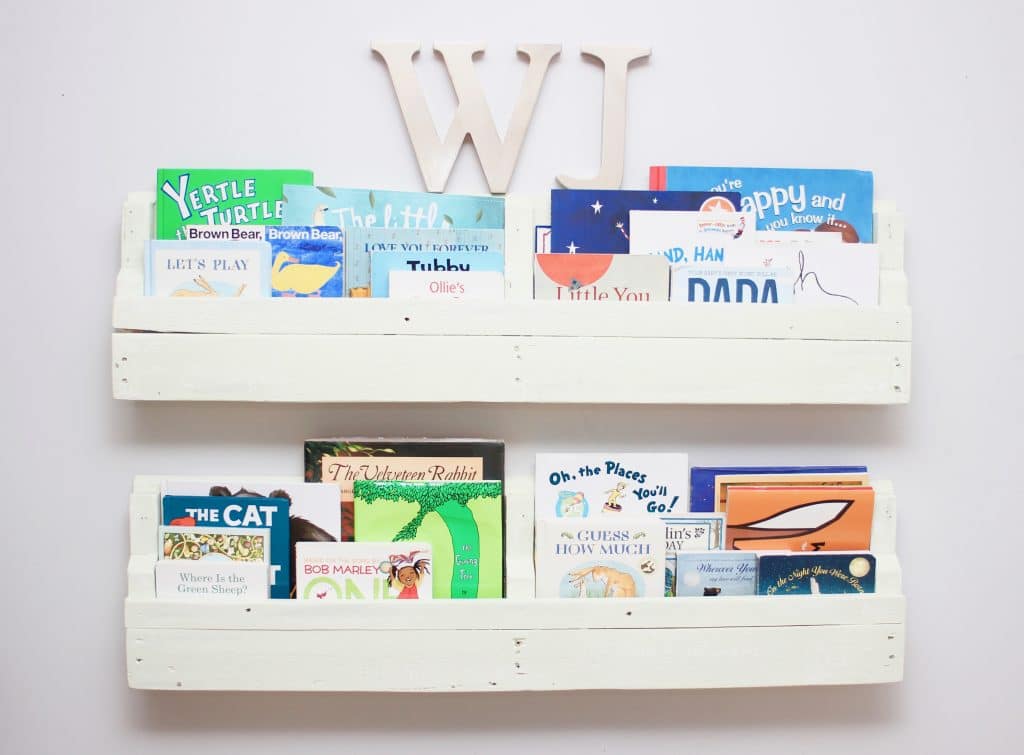 Finally, we needed a toy box! Keeping with the vintage vibe, I was on the hunt for an old treasure chest. My dad ended up finding one that was bound for the landfill. He fixed it up and put on a fresh coat of paint. I love the way it turned out!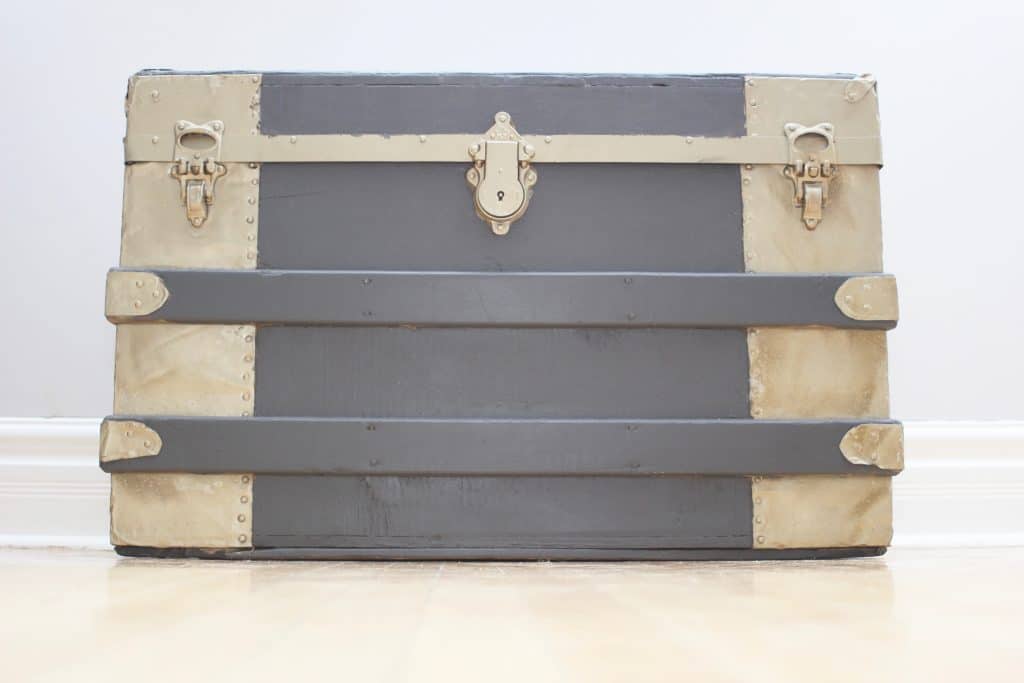 What makes us most happy about this space is that it's a labour of love. It really came to life when we enlisted the help of family members, incorporated meaningful pieces, and added in greens to freshen things up and purify the air. It turned out to be so reflective of Wyatt's little personality. He's an old soul who enjoys the great outdoors, and boy oh boy does he love adventure. His room represents that, and we love it (maybe even more than he does)!
Wyatt's Room Sources:
'You Are Our Greatest Adventure' Wooden Flag
Nursery Works Empire Rocker (back ordered here)
Don't forget to 'Pin' it for later!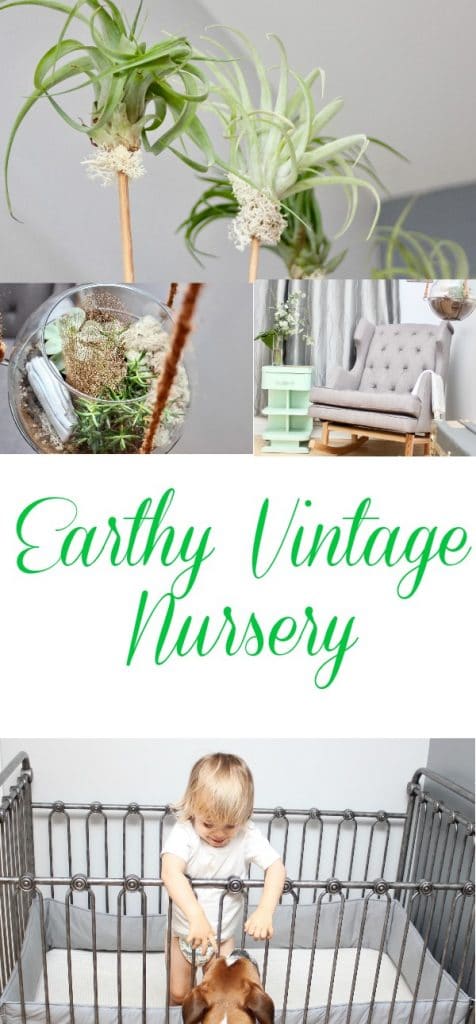 Check out the reveal of my Dream Closet here!
Chime in on more of our parenting chats here!
xx