Easy + delicious! Best part – no junk ingredients! You'll love what we used to sweeten and preserve our Easy From-Scratch Ketchup!
Easy From-Scratch Ketchup
My mom and I have wanted to whip up homemade ketchup for a while now, so, during our recent visit to my parent's acreage in Saskatchewan, we decided to make it happen! We knew we would use the tomatoes from their ever-abundant veggie garden, and it seemed perfect to sweeten our homemade condiment using honey from the bees my parents raise.
My mom is a wizard in the kitchen, so I knew I was in good hands with direction and trouble-shooting. There was definitely some trial and error during our ketchup-making exercise. The key with this recipe is to simmer on low-medium heat for two-three hours because you're making more than your average DIY ketchup recipe.
Time Investment: Four hours (including 2-3 hours of simmer time. The rest is prep, bottling and cleanup).
Makes: Three 9.5 ounce bottles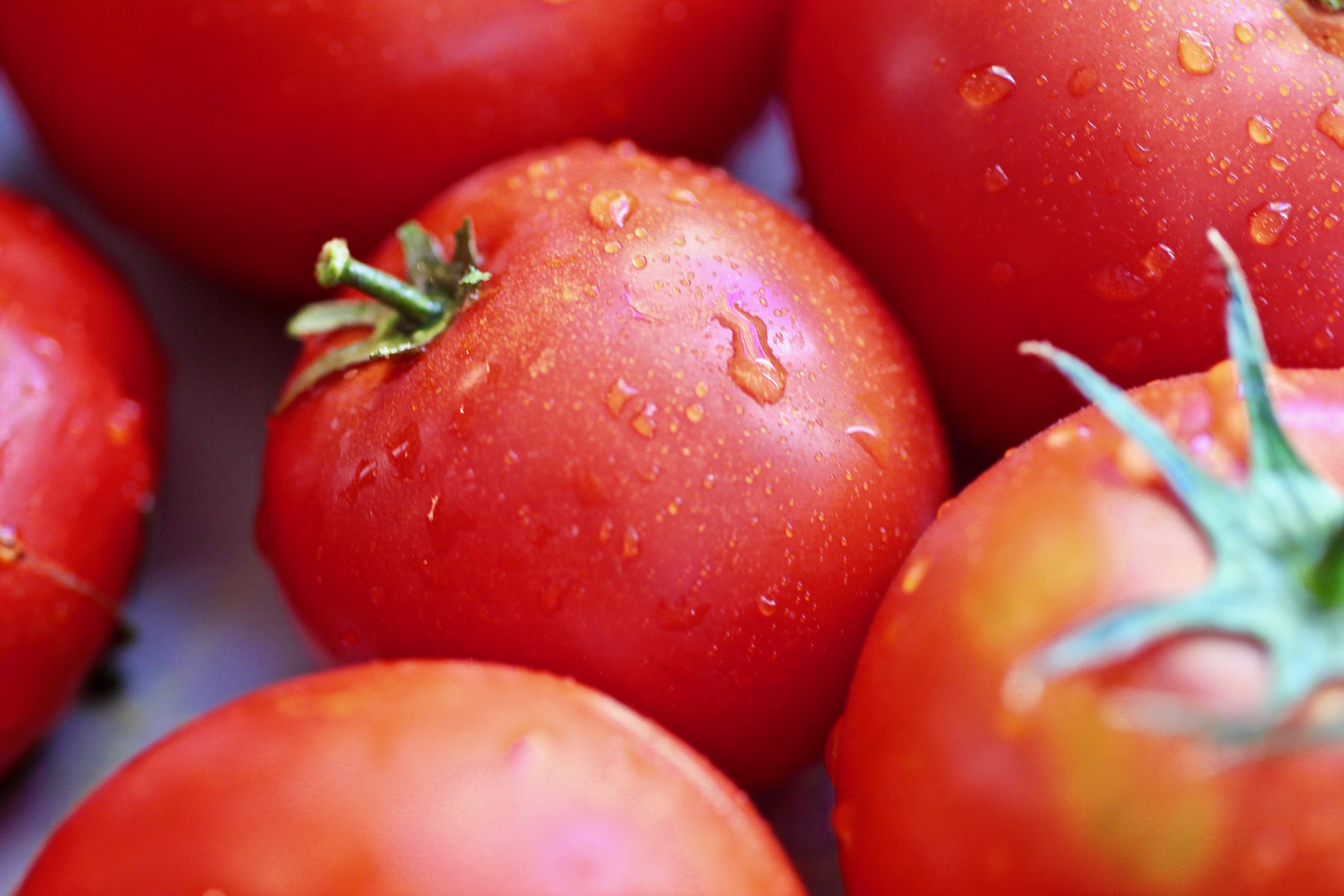 You'll Need:
Nine lbs of ripe tomatoes (if you don't have your own, go with store-bought fresh or organic canned)
Four cloves of garlic, pressed
3/4 cup of diced onion
Nine tbsp honey (look for small-batch honey at your local farmers' market!)
Three tsp mustard
1 1/2 tsp Worcestershire
3/4 tsp black pepper
1 1/2 tsp salt
3/4 cup of apple cider vinegar (natural preservative)
Directions:
Chop your tomatoes and put them in a large stockpot.
Add in the rest of your ingredients and blend together. Bring to a boil on medium-high heat and then reduce to a simmer (low-medium heat) until everything thickens. Stir often.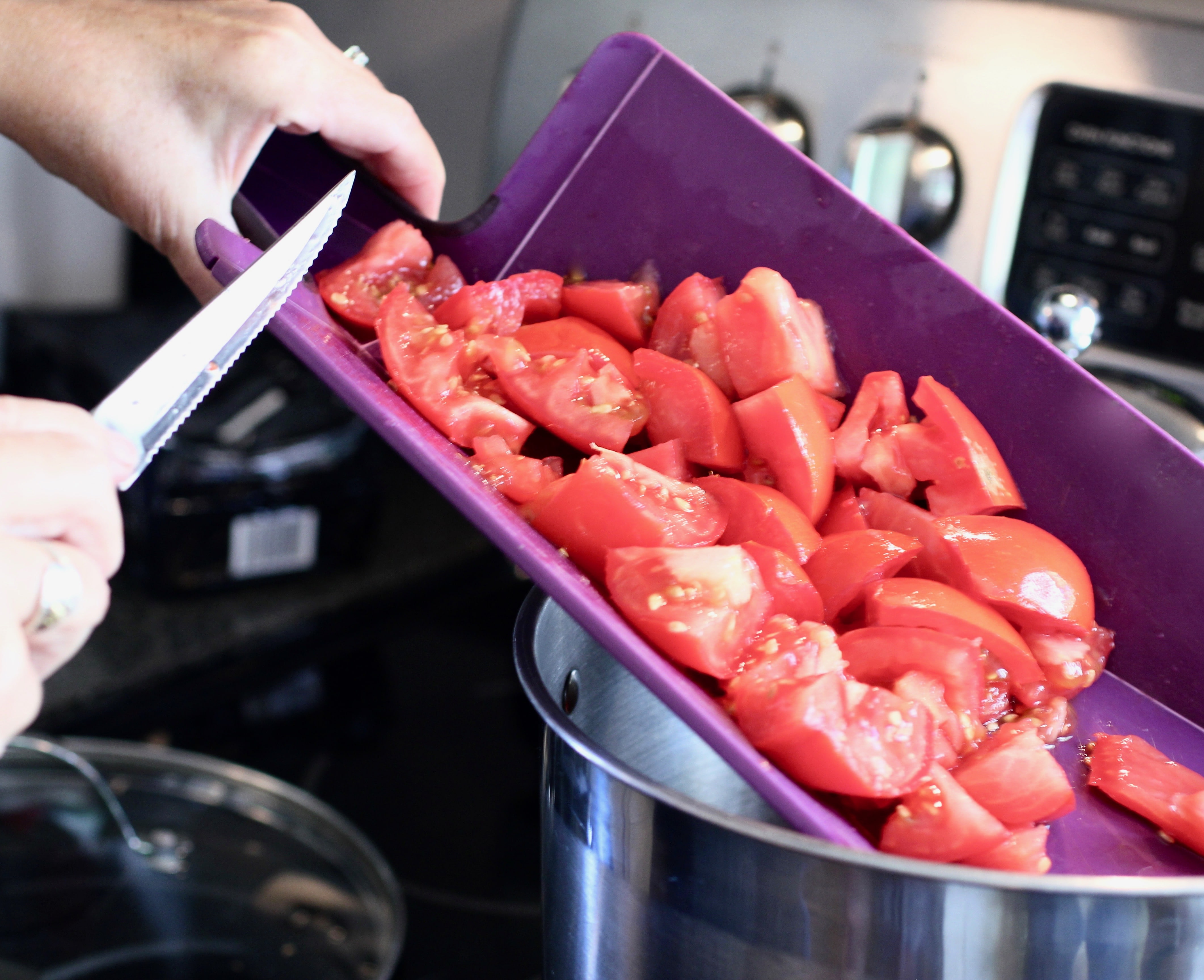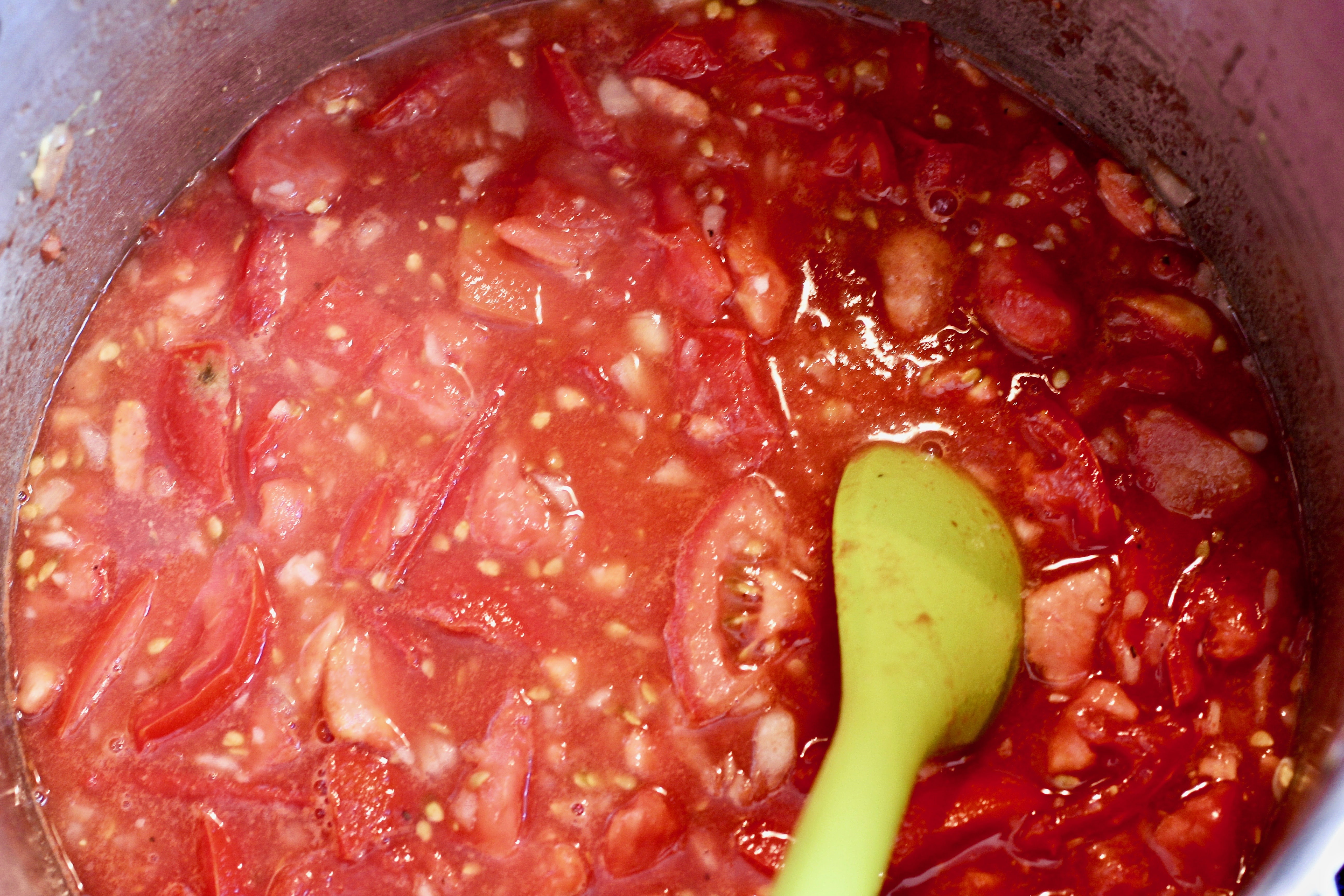 Remove from heat, mash, and then allow your ketchup to cool. Once cooled, blend with an immersion blender. Store in the fridge or freeze in small storage bags to use as you need!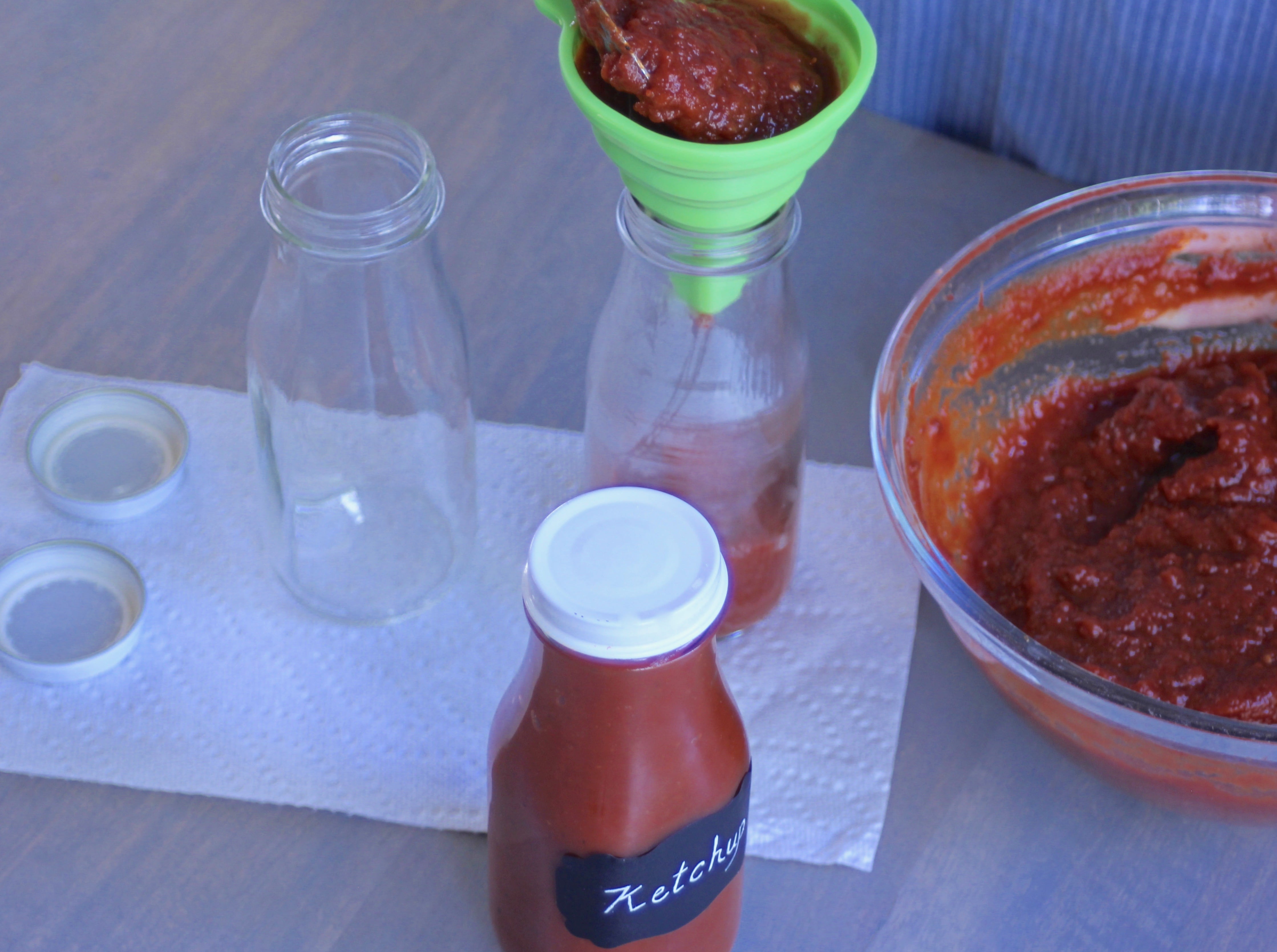 We bottled our DIY ketchup in these recycled Frappuccino bottles from Starbucks and used chalk labels from Michaels. After that, all that's left to do is whip up some homemade fries and dip away! As you can tell, Wyatt loved the ketchup…almost as much as he loves his Dee Dee!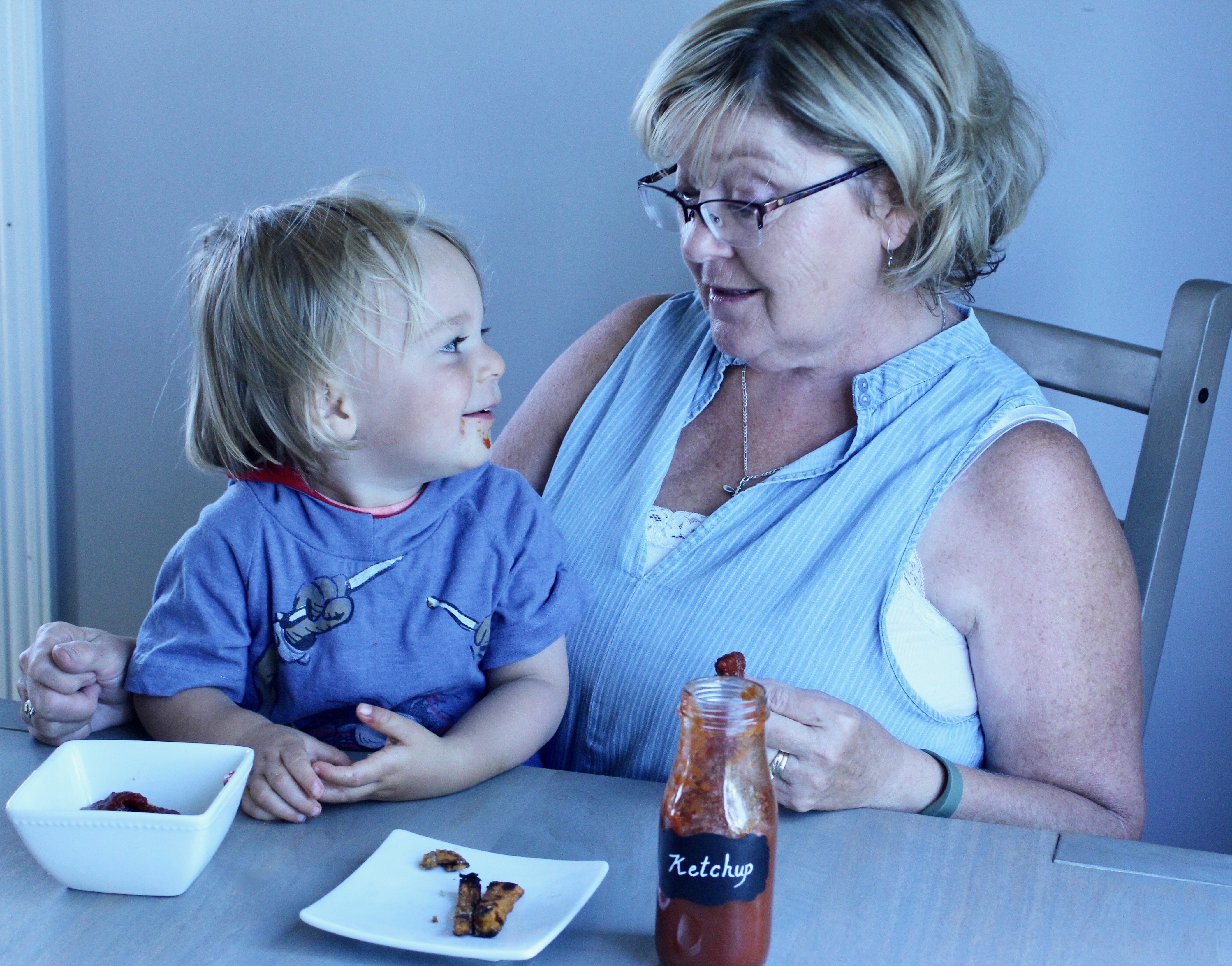 I hope you enjoy this as much as we did!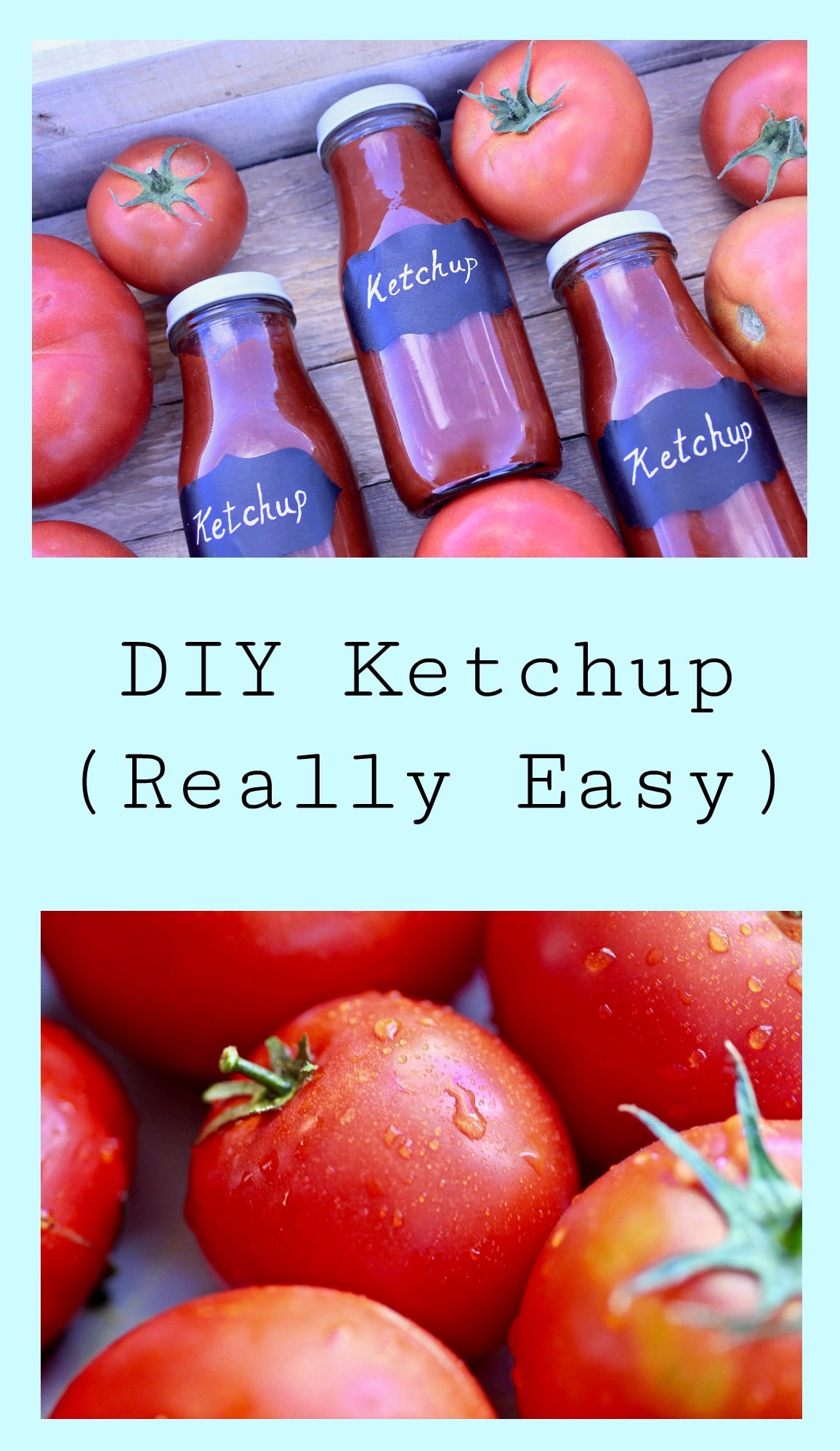 Other Posts You'll Love:
xx