Treat your loved one to these easy heart-shaped biscuits this Valentine's Day! Paired perfectly with a bowl of homemade soup, or simply with jam.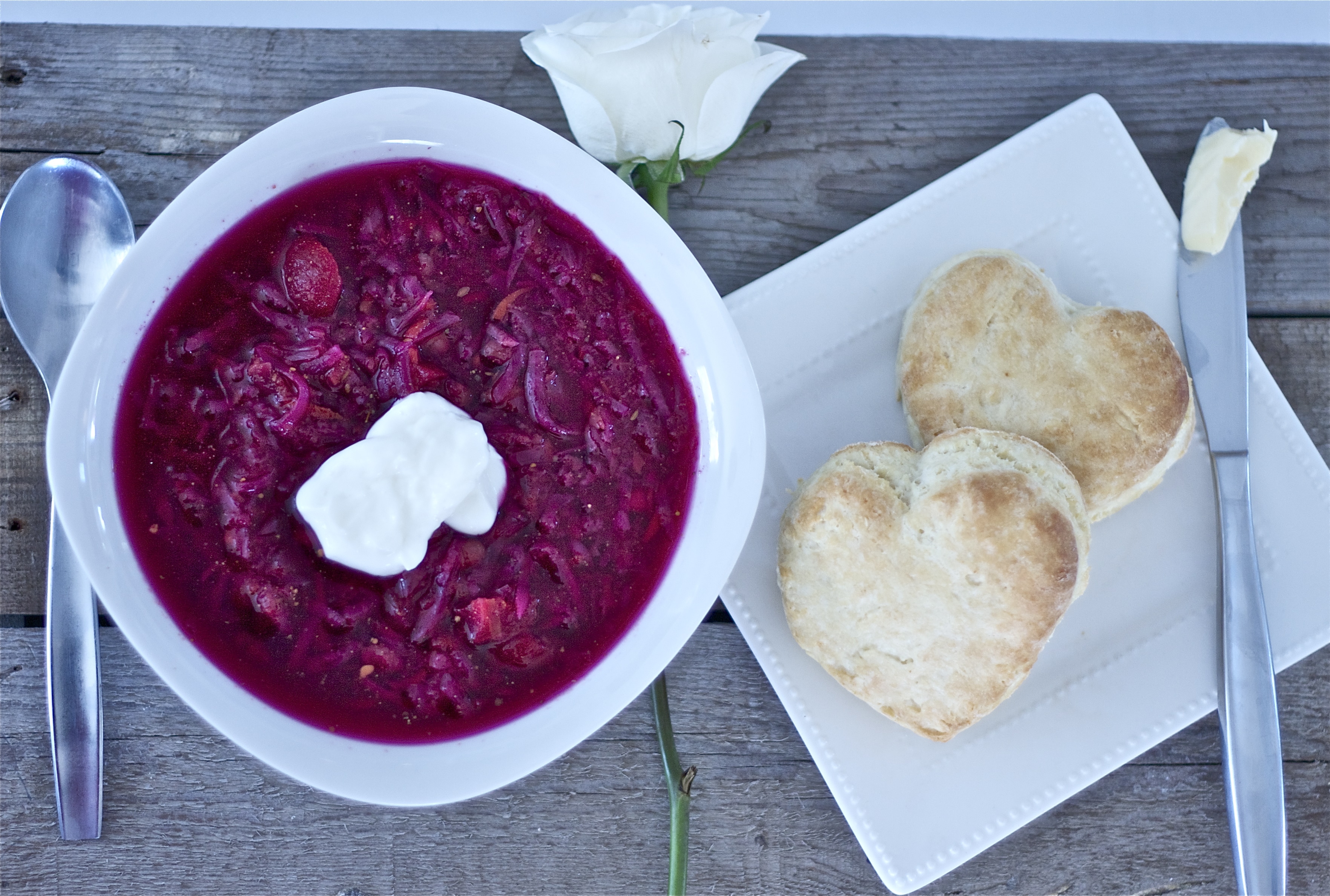 My mom made this easy Heart-Shaped Biscuits for my dad a few years ago, and I totally ripped the idea straight from her. (Thanks Mom!)
You'll Need:
2 cups of all-purpose flour
4 tsp baking powder
dash of sea salt
1/4 cup of unsalted butter
1 cup of milk
pastry cutter/blender
pastry brush
baking sheet
parchment paper
mixing bowl
heart-shaped cookie cutter
Directions:
Preheat oven to 425 F.
Sift together the flour, baking powder and salt.
Cut butter into pieces and work into the flour mixture with a pastry cutter.
Add in milk a bit at a time while working the dough – just enough so it comes together. You don't want to over-work it or the biscuits will turn out like a puck instead of nice and fluffy.
Place on a lightly-floured surface and roll out to a 1/2 inch thick.
Use your heart-shaped cutter to shape your biscuits.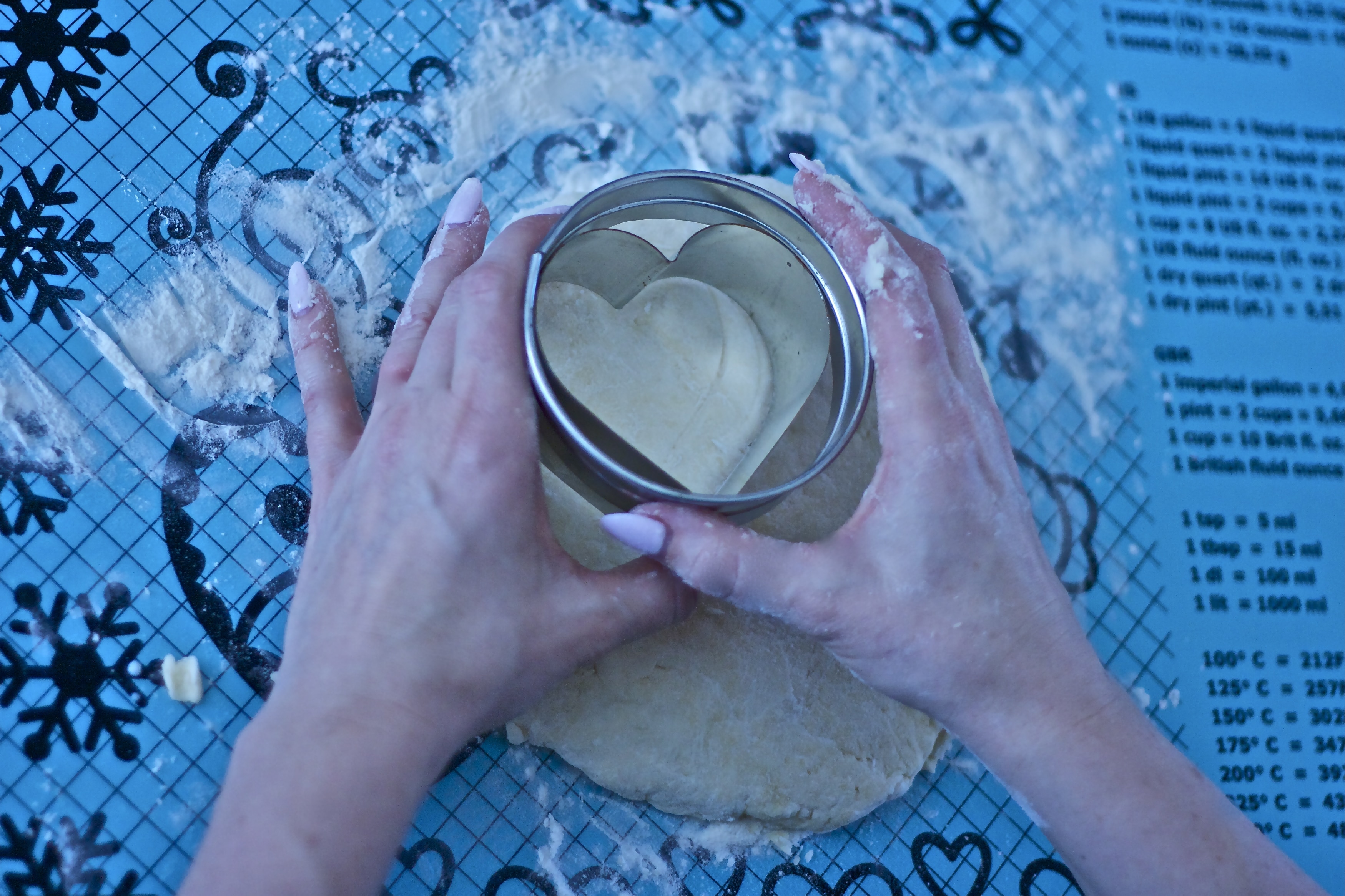 Take a pastry brush to paint a bit more butter onto the front of your biscuits to give them that golden-brown glaze.
Bake for 12-14 minutes. Let cool and enjoy!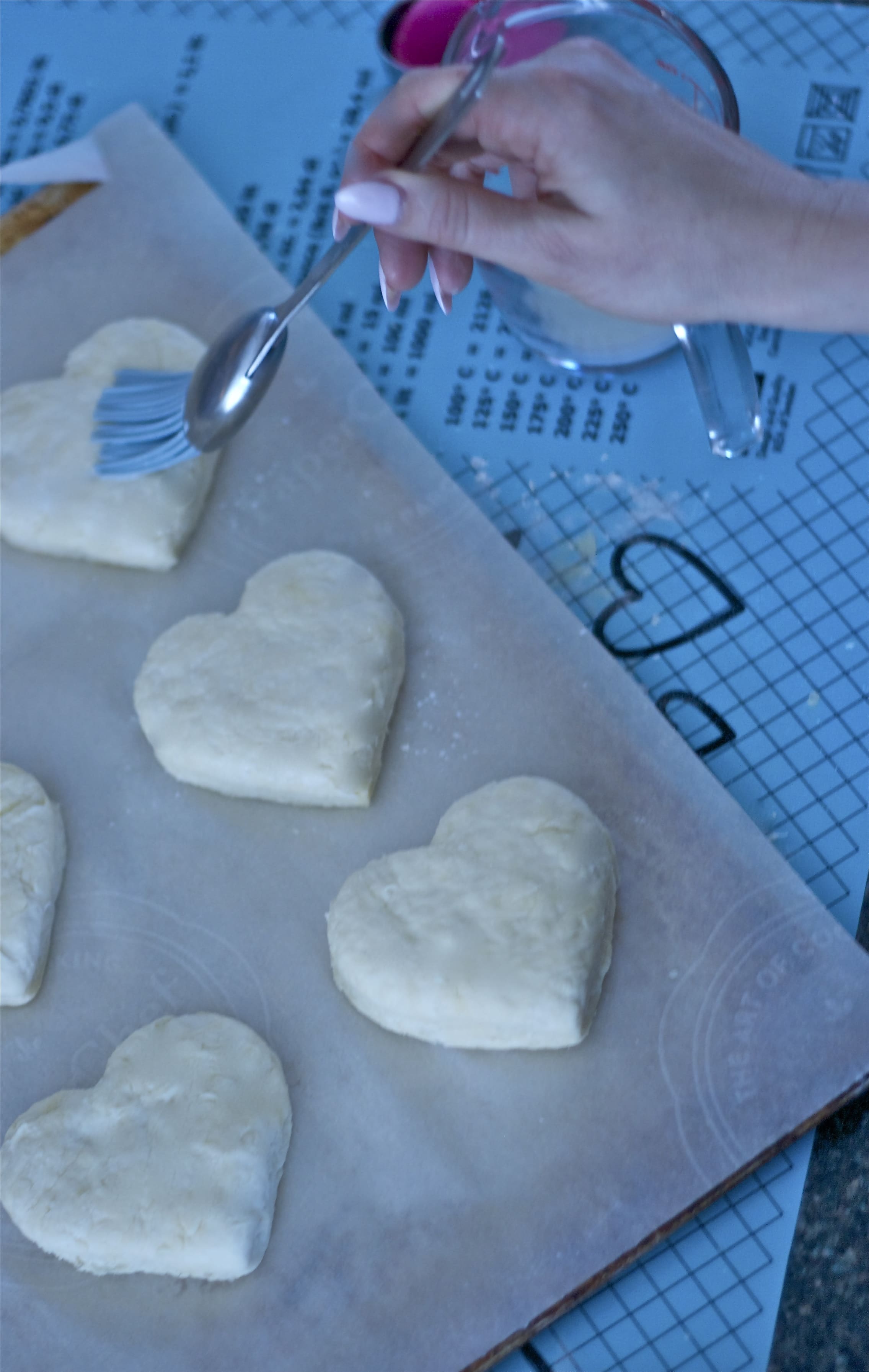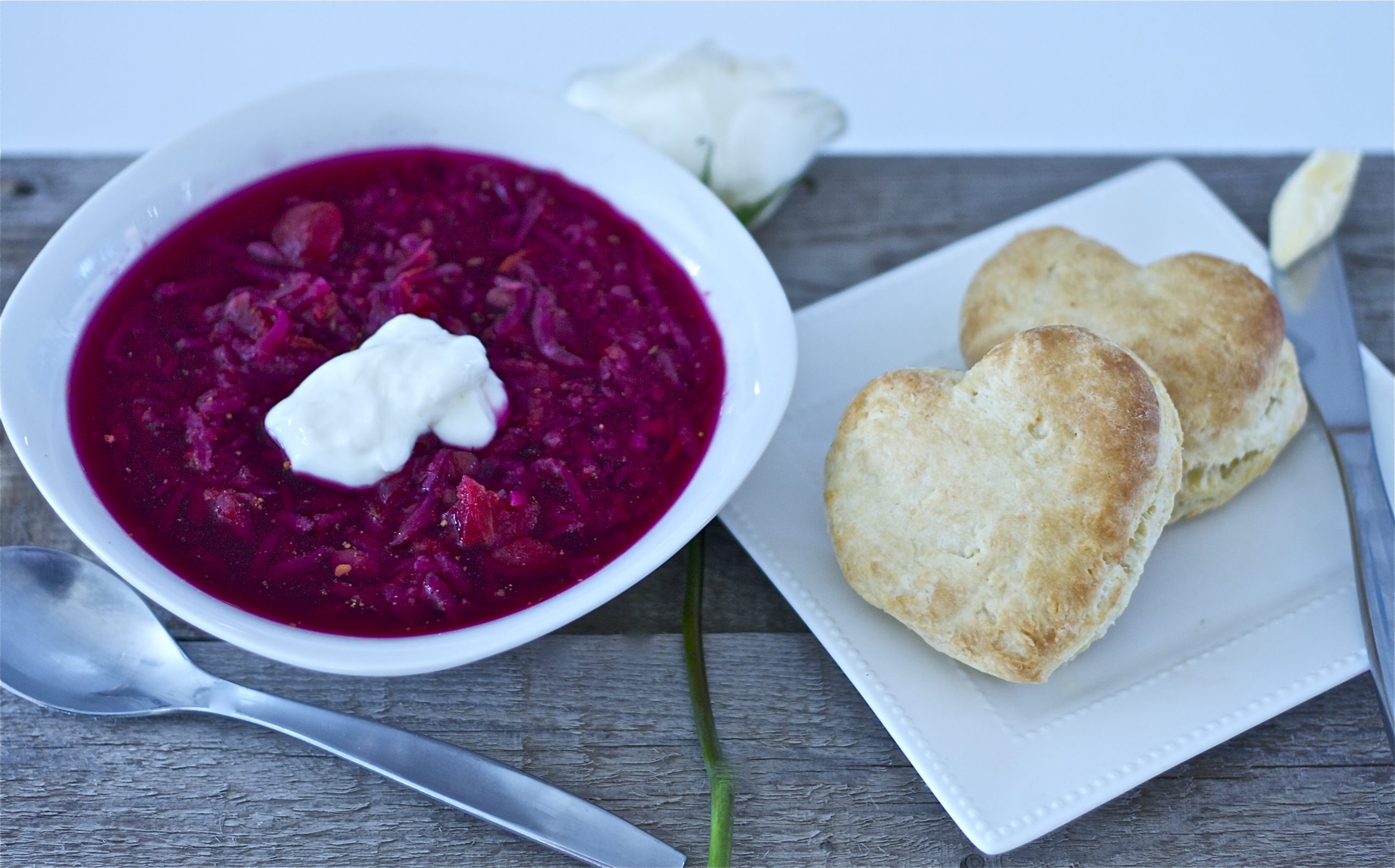 Don't forget to Pin this to your Yummy Biscuits and Valentine's Day Meals boards. You can follow me on Pinterest here!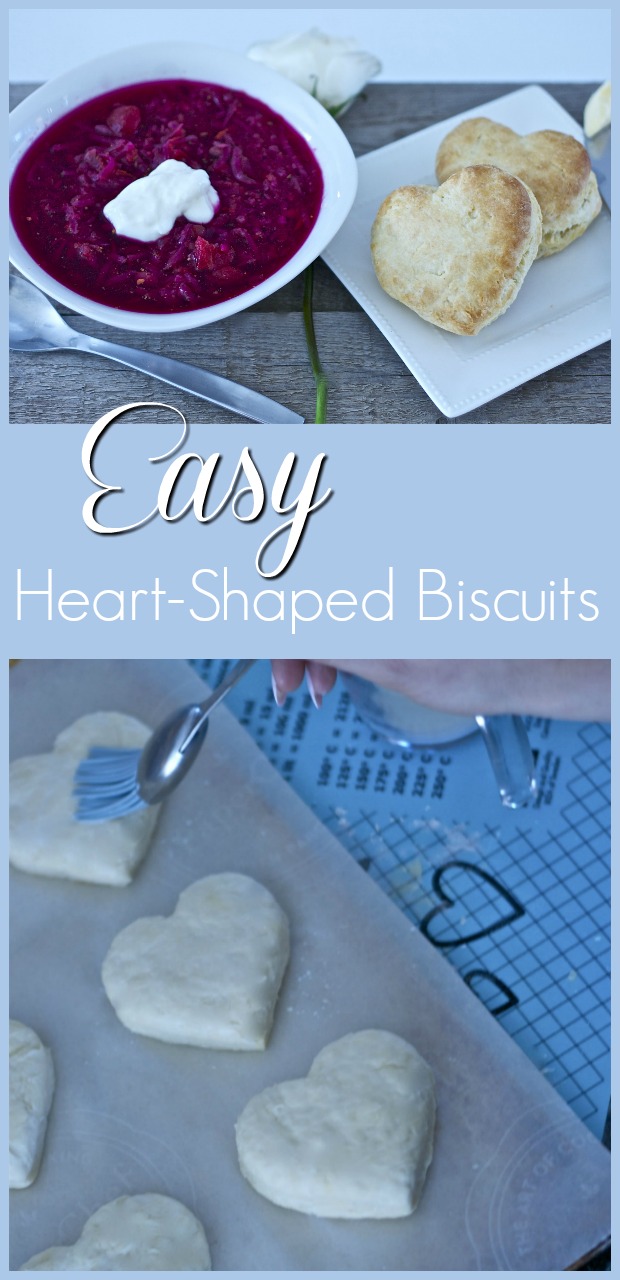 Other Posts You'll Like:
How To Make Chocolat Bacon Roses
The Best Damn Chicken Noodle Soup
xx