Creams and pampas grass, fairy lights, an inexpensive faux pumpkin DIY and more! Here's how I decorated our home for fall.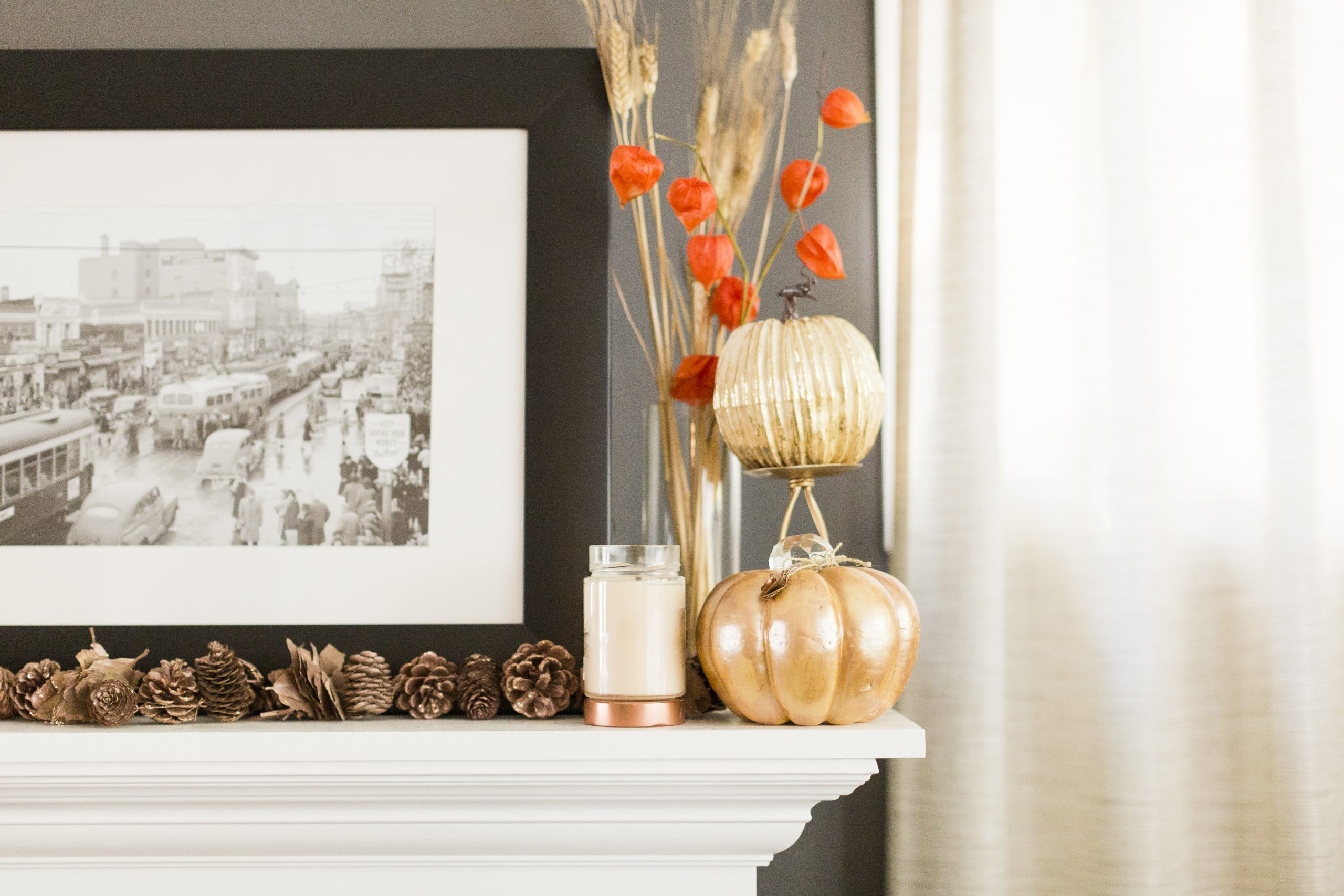 If you're anything like me, it's easy to get carried away with new seasonal decor themes and suddenly you're scooping up the whole aisle at HomeSense to make it happen. However – this year is different. With the way our world right now, and many of us trying to save or unable to spend, now is the time to dive into the stock you already have and get creative! You can still revamp with each season by spending next to nothing.

Our Mantel
Most the items on our mantel I've reused from previous seasons. The prints are a mainstay – a piece painted by a friend (replicating a photo of the moment we got engaged) and a framed throwback picture of downtown Edmonton that we picked up from Vivid Print on Whyte Ave.
For some height (and pretty) I popped some pampas grass from The Little Flower Truck in a clear vase. One of my favourite ways to save on decor is to go into your backyard or natural surroundings near you to grab items. Branches, wheat, and pussy willows are a few ways to bring the fall vibes in. I added in a Pumpkin-scented candle from local shop Fox and Flower (they're actually a vendor at my parent's shop – The Old Farmhouse Gift Shop in Middle Lake, Saskatchewan – which is where I picked this up). I added some pinecone garland I scored a couple of years ago from Michaels and added in these fairy lights (not pictured).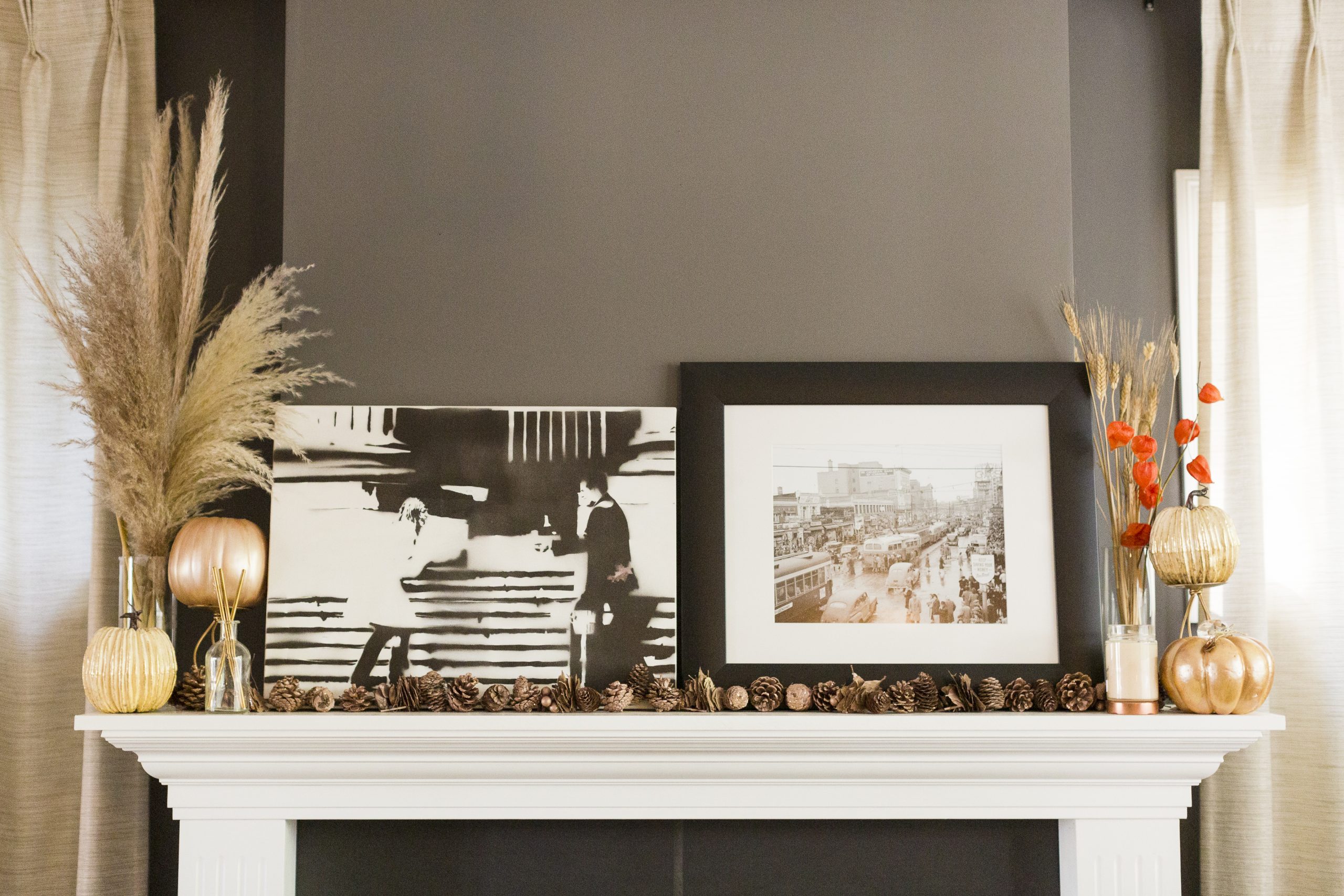 Several years ago I found a trio of metal stands for five dollars at Value Village which I spray painted gold to hold my faux pumpkins. Look for ways to add different height levels to make your decor look super pro.
Pretty DIY Faux Pumpkin
Again, this pumpkin project was done a couple of years ago but still looks great! All you have to do is pick up some cheap faux pumpkins (I got mine at Dollarama), paint them in the colour to match your decor, and cut out the tops. Then, add a topper! There are so many ways you can get creative with this and the best part is (if you want) you can swap them each year to freshen up the look. In the pumpkin shown here, I used a new doorknob purchased from Home Depot and tied a vintage trinket with natural rope. Check out the mini ones I made into place cards, using hardware from Anthropologie.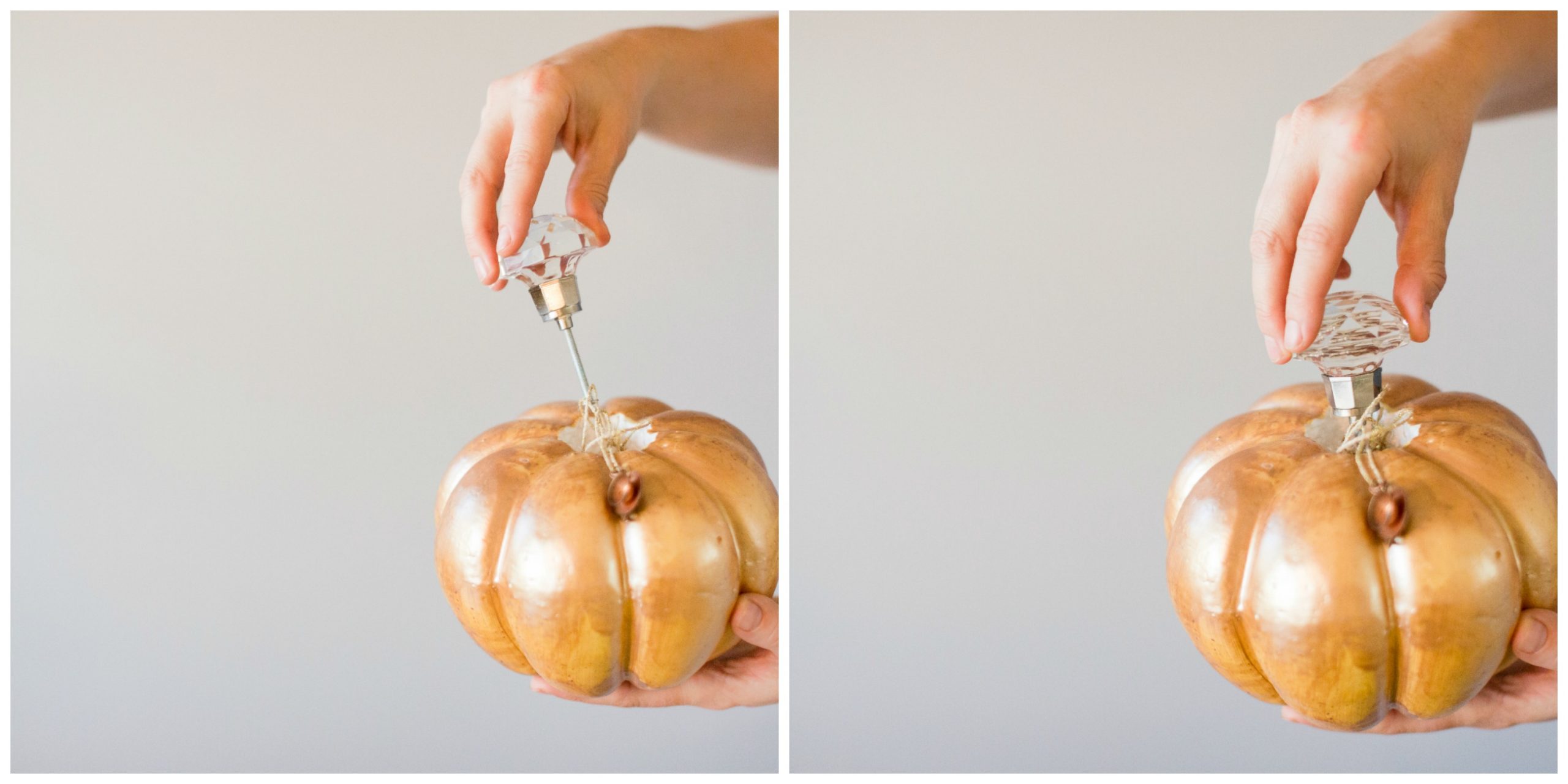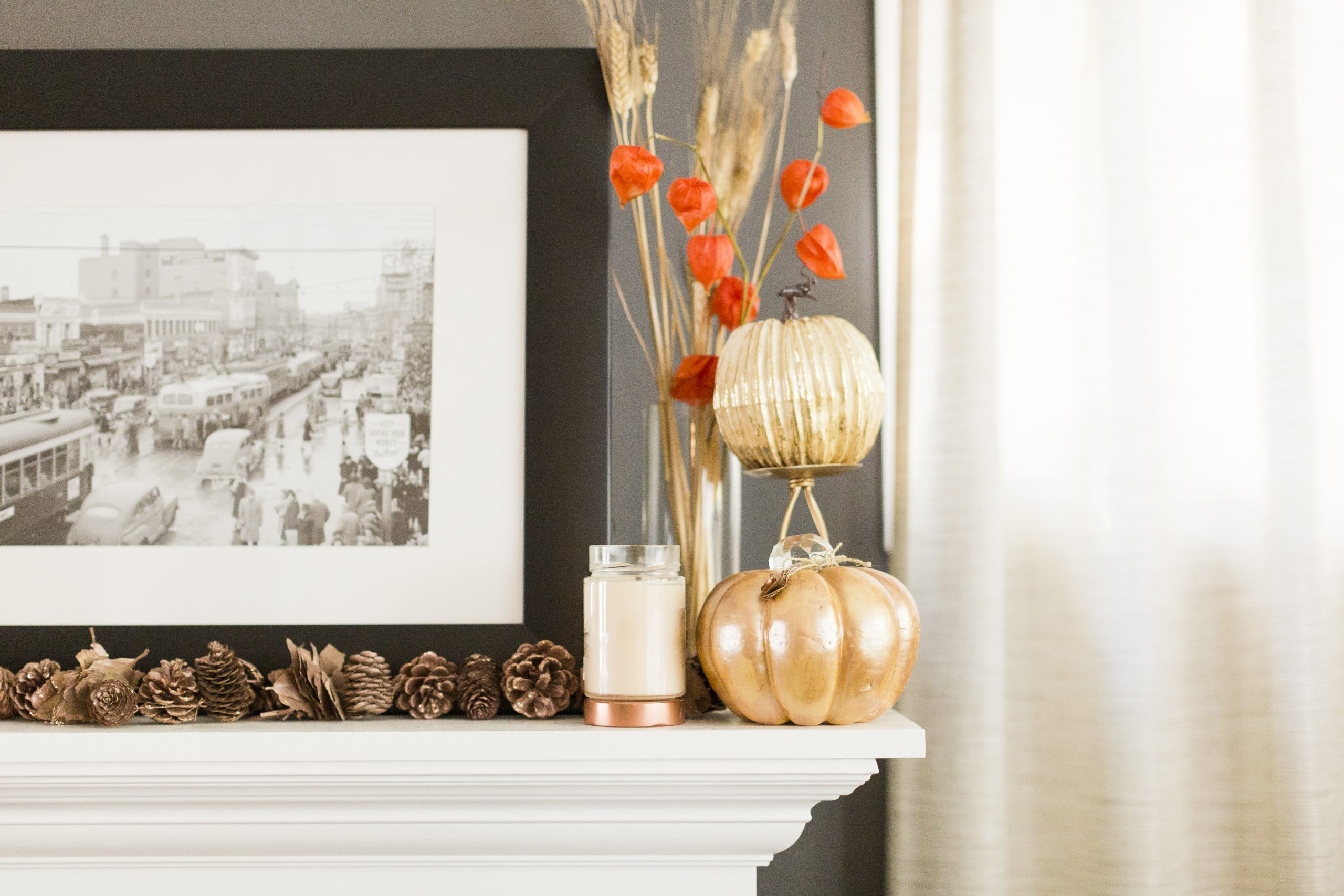 Additional Livingroom Decor
I believe sometimes a bigger statement can be made by not overdoing it, so the rest of the seasonal decor in the living room is pretty chill. I added in a couple of real white pumpkins (I found the best ones at Freson Bros.) and used a bigger painted faux pumpkin for the centrepiece of our coffee table. Cut a bigger hole in the top of this one so it acts as a vase. I filled and surrounded it with some natural elements on a simple white tray.
Wooden Disc Wreath
I made this wreath I don't know how many years ago and I keep thinking I'll switch it, but why? If you love something and it still looks great, there's no need to waste any money. The DIY isn't documented for this one but there are a ton you can find on Pinterest. You'll either need a miter saw to make the cuts of wood or you can buy these pre-cut ones. To get a sense of how the finished product will look, I would lay them out first before securing with glue. Once you're set, hot glue them together, layered and overlapping, and then hot glue on some natural elements. Use wide burlap strips to hang… or not. It's more for show.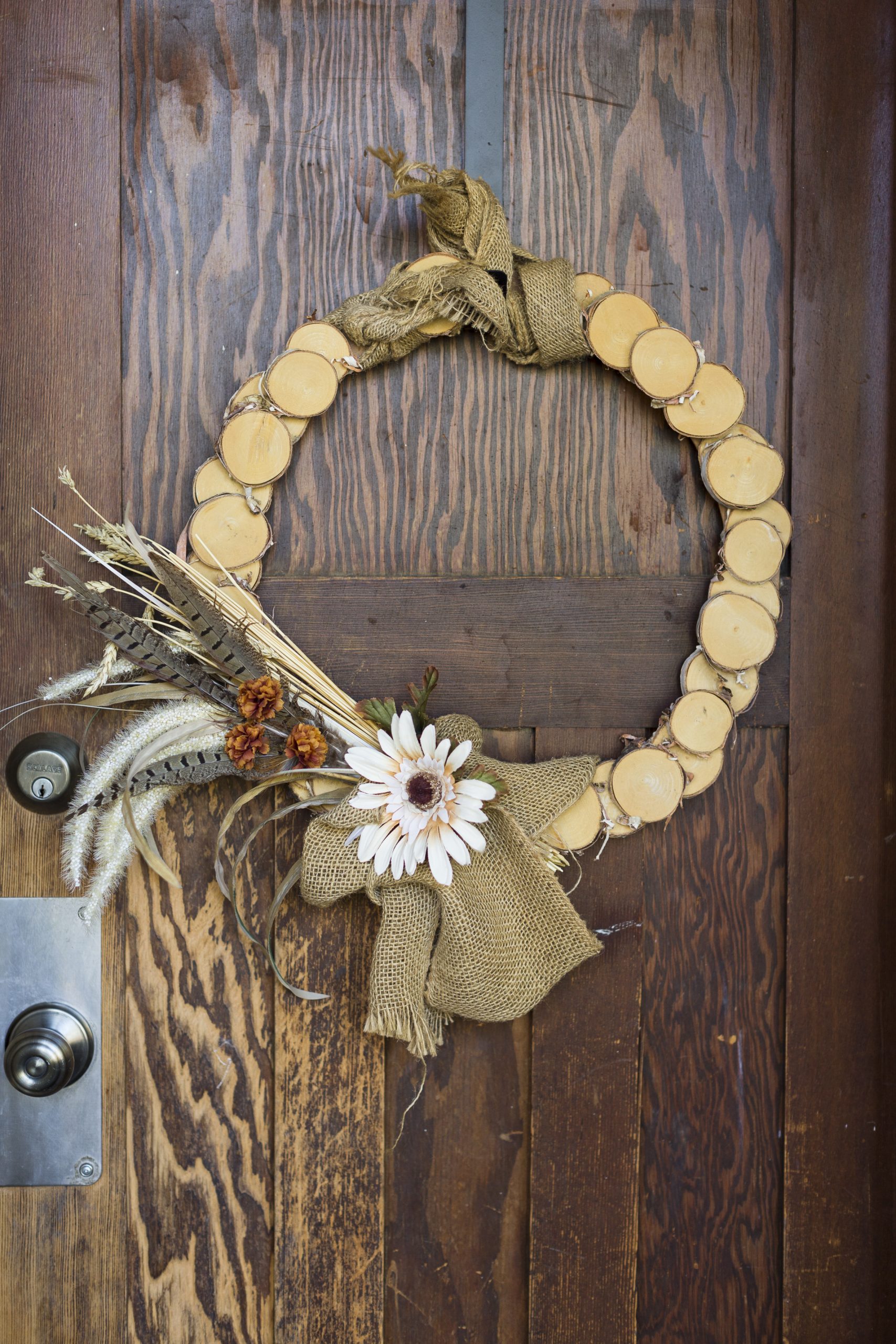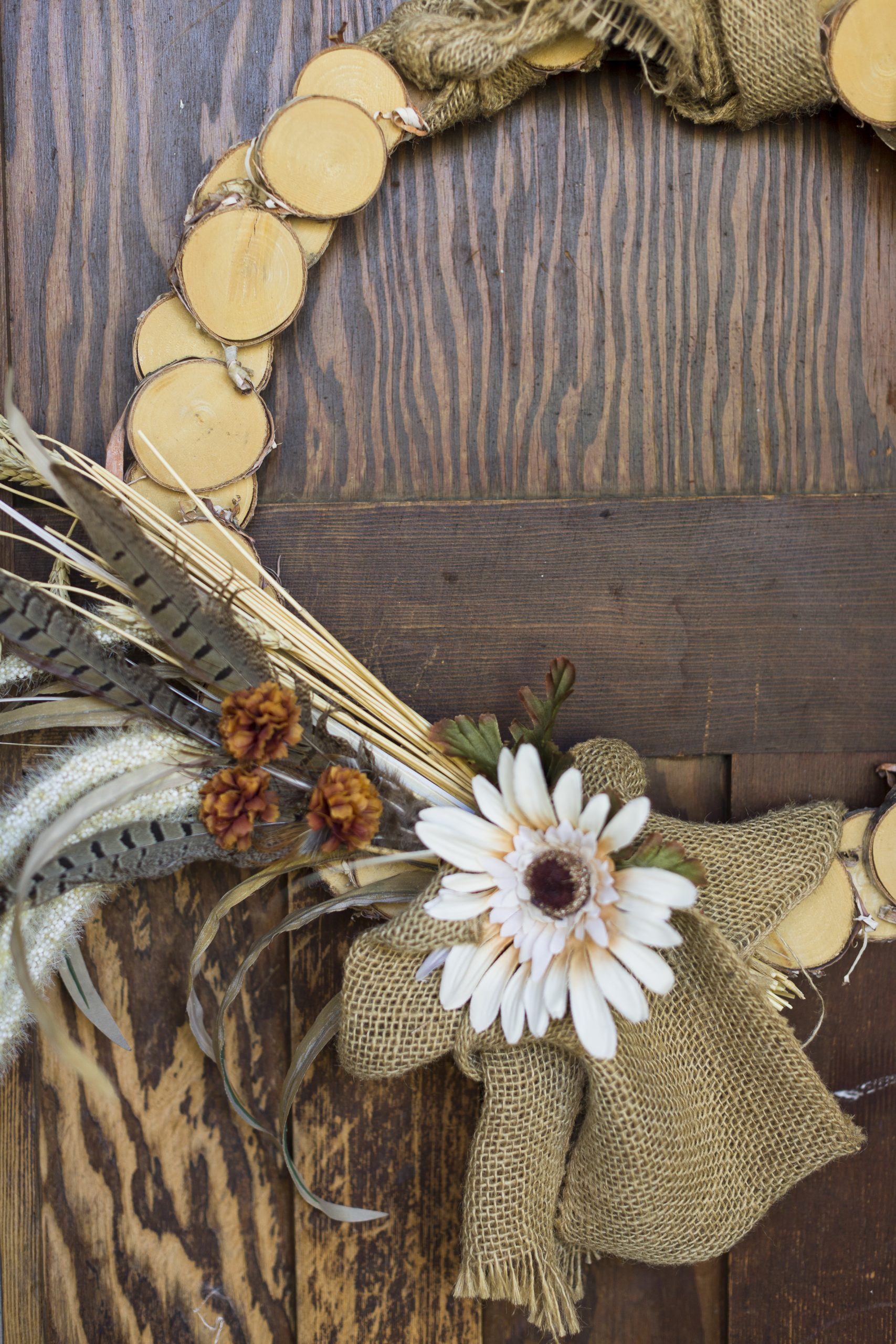 Autumn Vignette Centrepiece
I worked on this Fall Vignette project with my friend, Designer Cory Christopher. Here are his tips for creating a beautiful fall vignette.
Cory's Tips
Pieces you own: Before rushing out to purchase new pieces, wander your home and see if your everyday accents could be foundational elements for your fall-inspired vignette. A collection of books, a tall vase or a tray will provide needed weight to the vignette and anchor the display as you add additional fall-themed elements.
Pumpkins: Oh my Pumpkins – but don't worry they don't need to be bright orange. Find pumpkins real or faux that match your decor and homes colour story. Don't be afraid to be playful with your colour choices! I am personally, loving sage green or gold pumpkins as they easily fit with almost any decor style or colour theme.
Dried or Living Flowers: Add natural elements like grasses, sunflowers, wheat, or branches to an already existing vase to add visual interest and height to your vignette!
Potted Plants: You might already have a potted plant that can easily add a needed pop of green and liveliness to your vignette. Jade or succulent like plants in a memorable container add texture and often the finishing touch your vignette needs.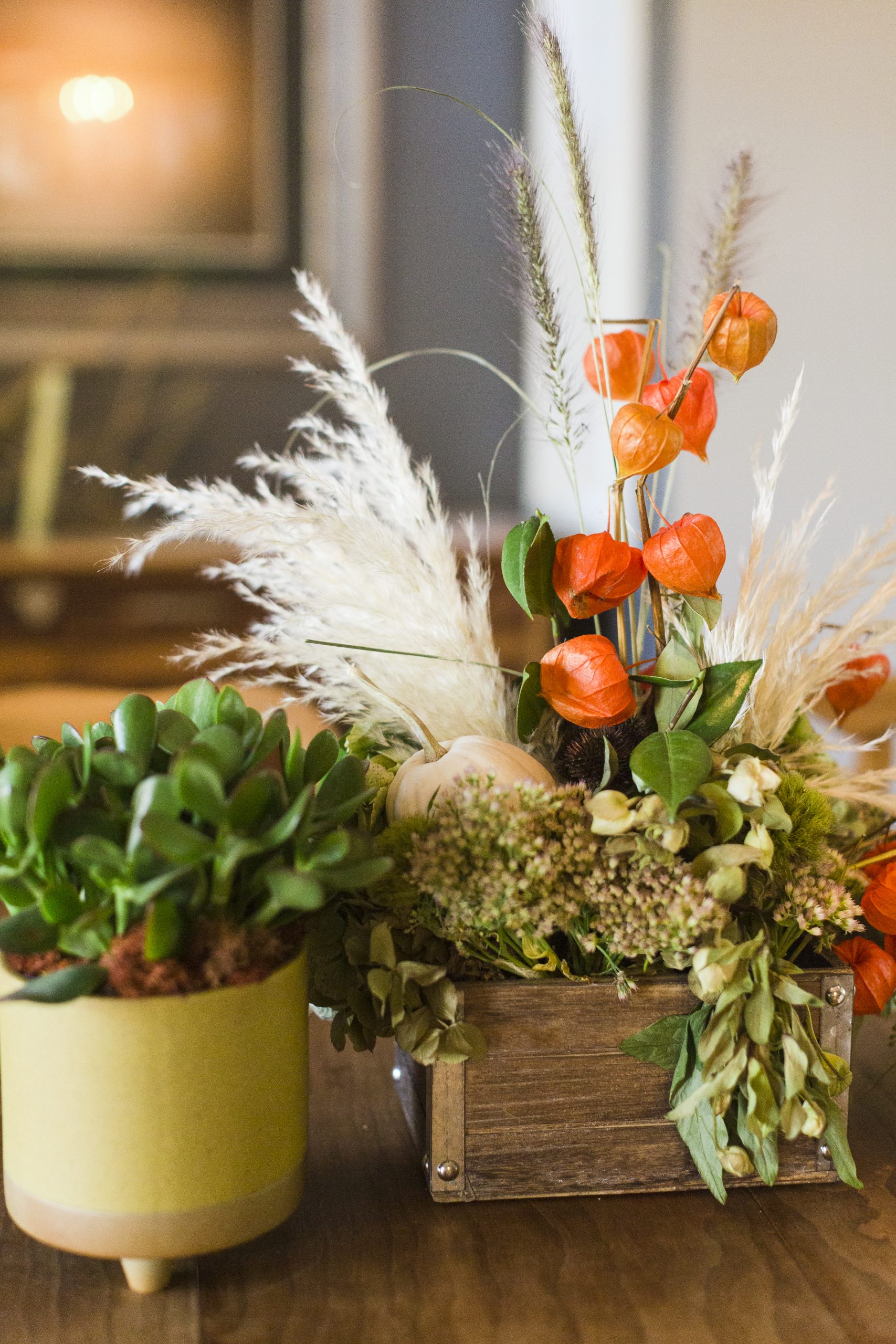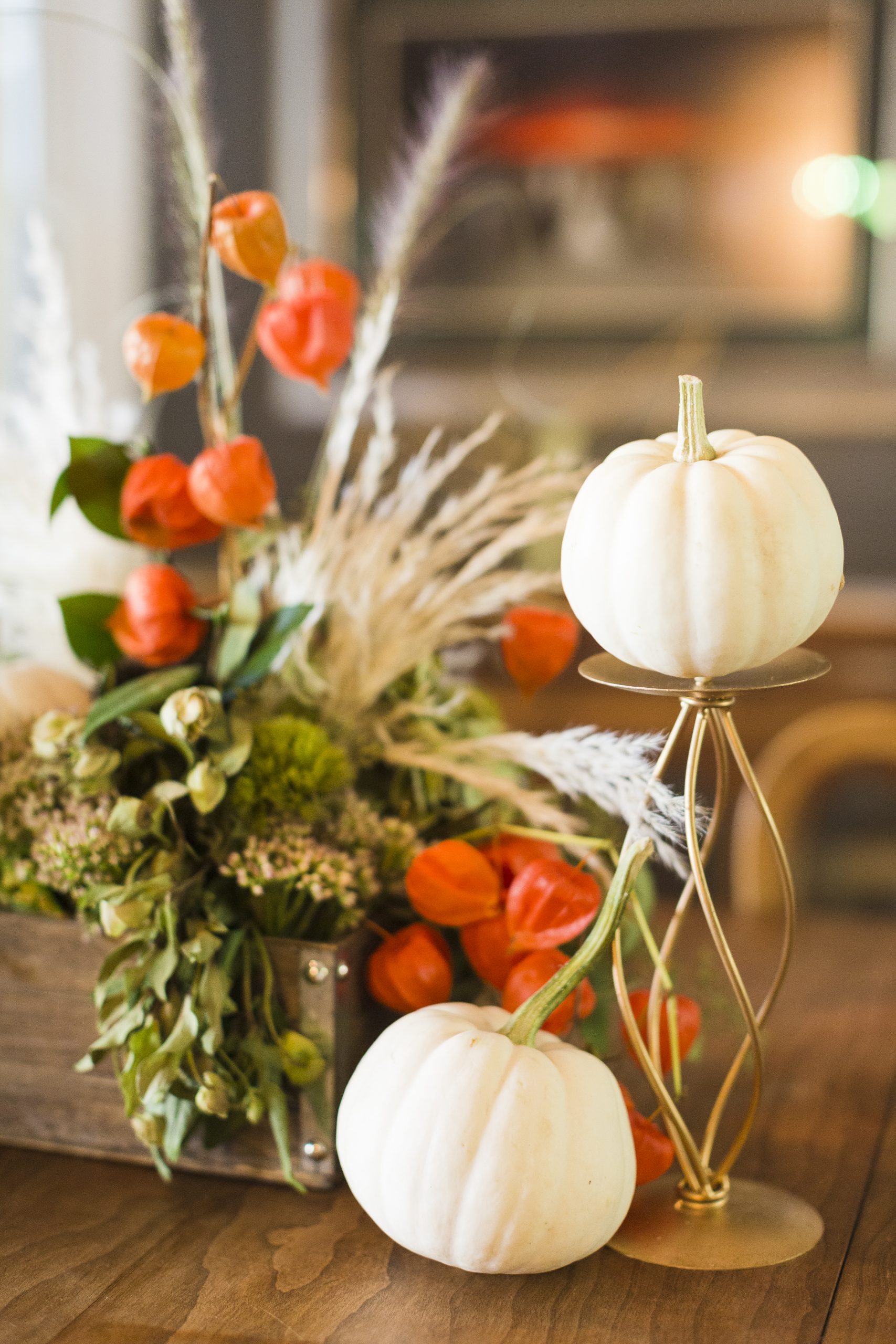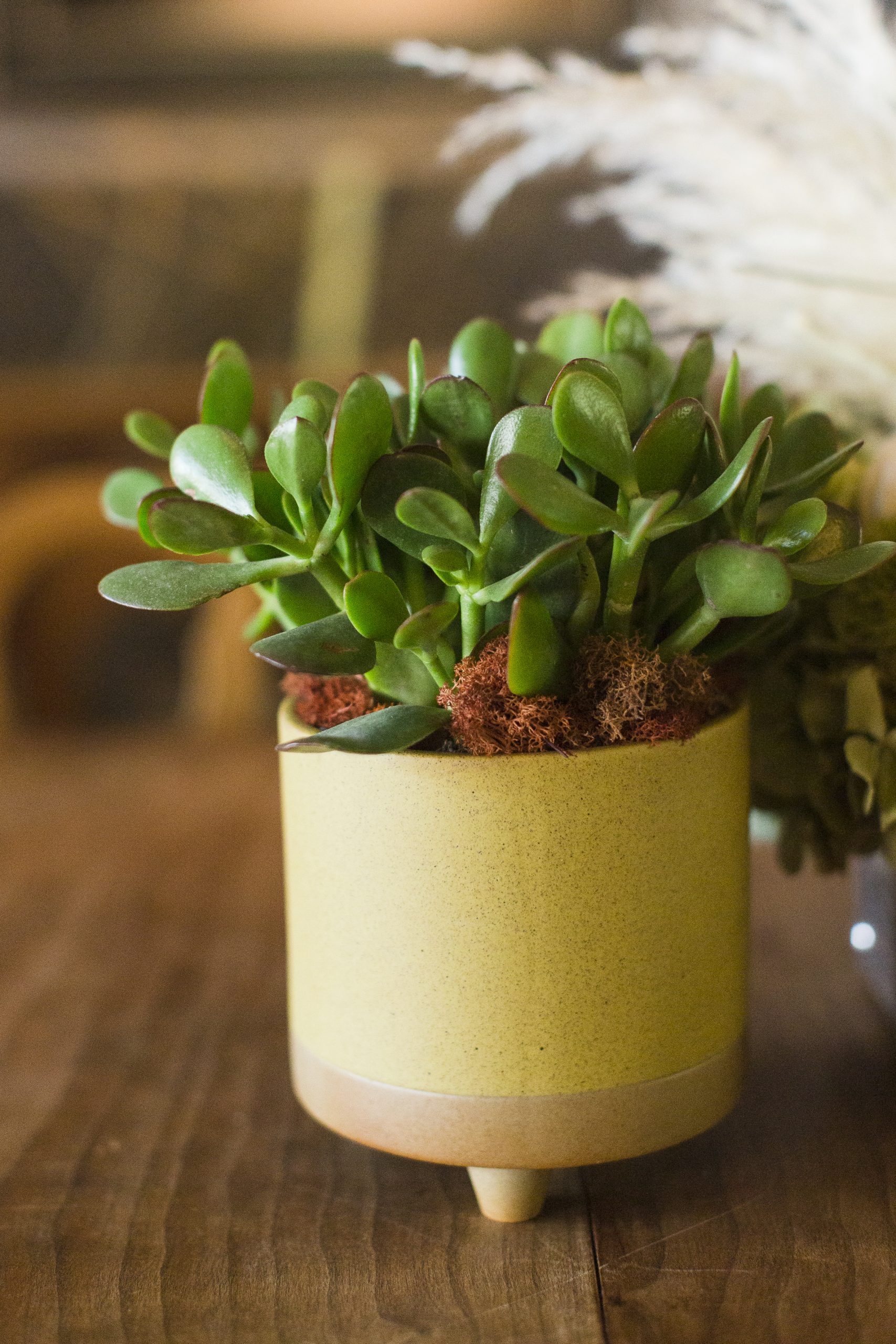 Pretty Fall Cocktail Cart
We flipped this from a coffee cart to a cocktail cart. Check out all the details of how I styled it for fall here. You can also check out its former life as a coffee cart here at Halloween, here at Christmas, and here for Valentines Day. All of these ideas would work for a bar cart too.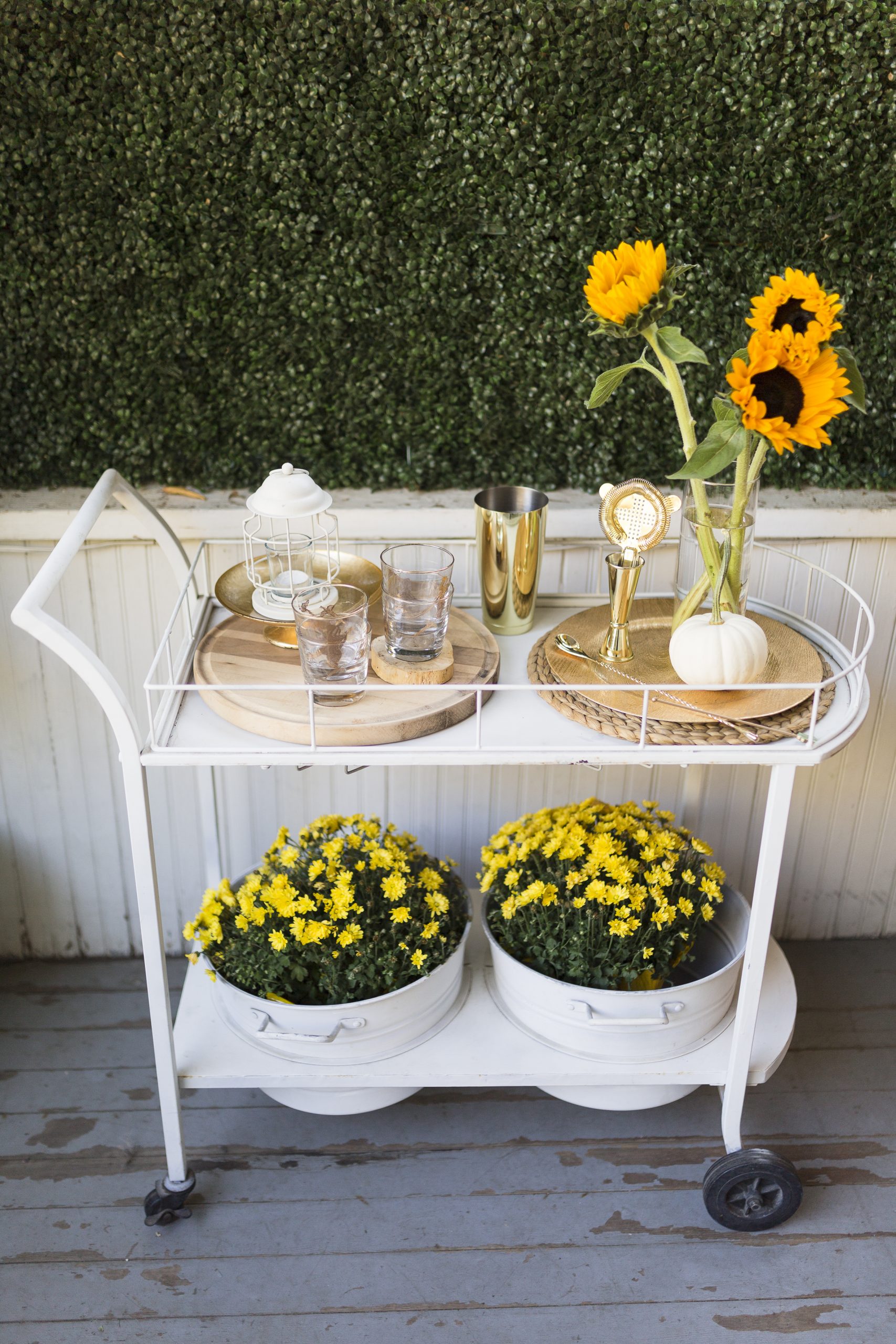 How did you decorate for fall? I would love to see it! Share your photos with me on this Pinterest post, or on Instagram, Facebook, and Twitter.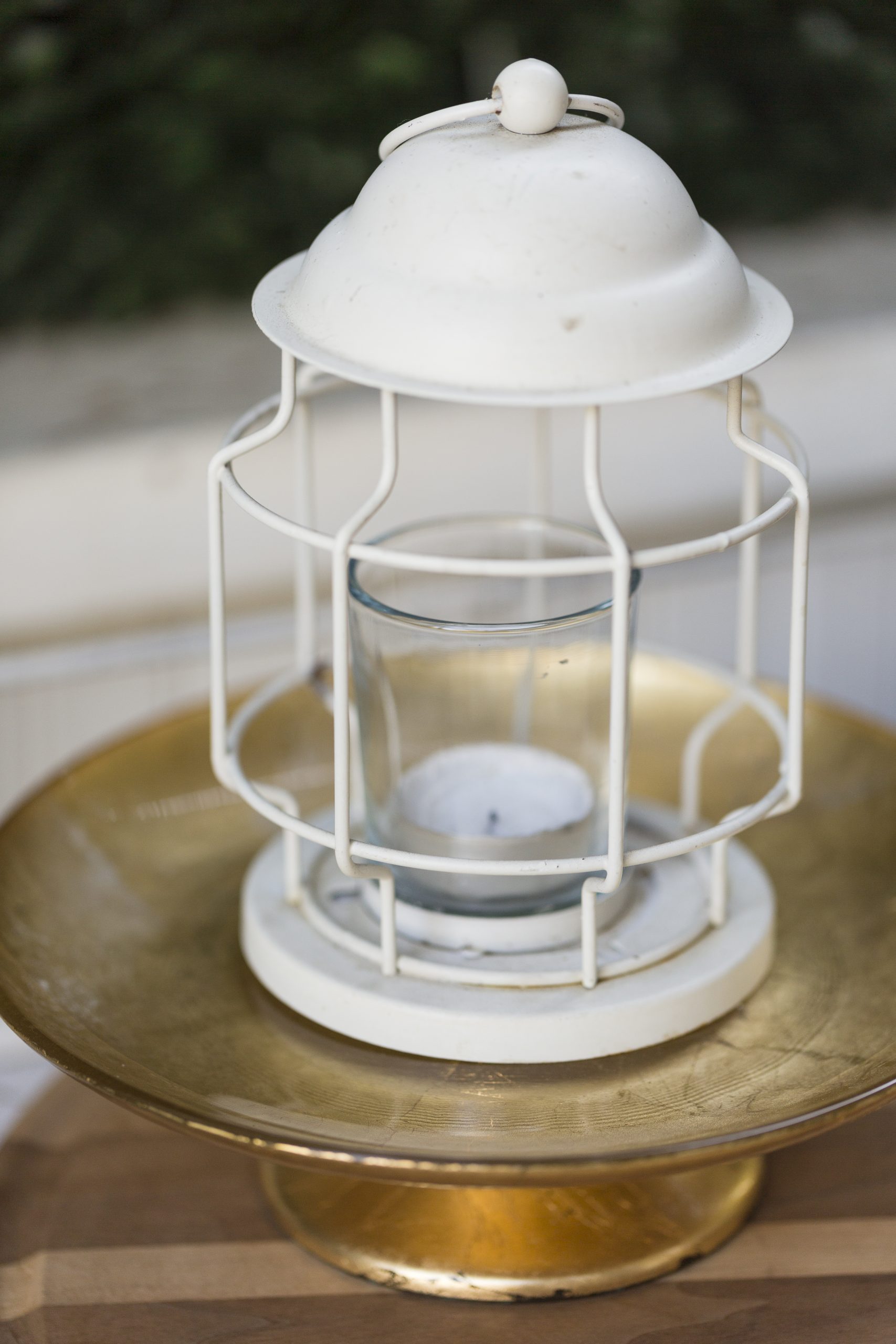 photos: Dallas Curow
Post this to your Fall Decorating Ideas boards and be sure to follow me on Pinterest here! 

Other Posts You'll Love:
Caramelized Brussel Sprouts With Bacon
xx