Where to snag the prettiest boxes, functional pieces, and most stunning mirror! Here are my tips on how to build your dream closet!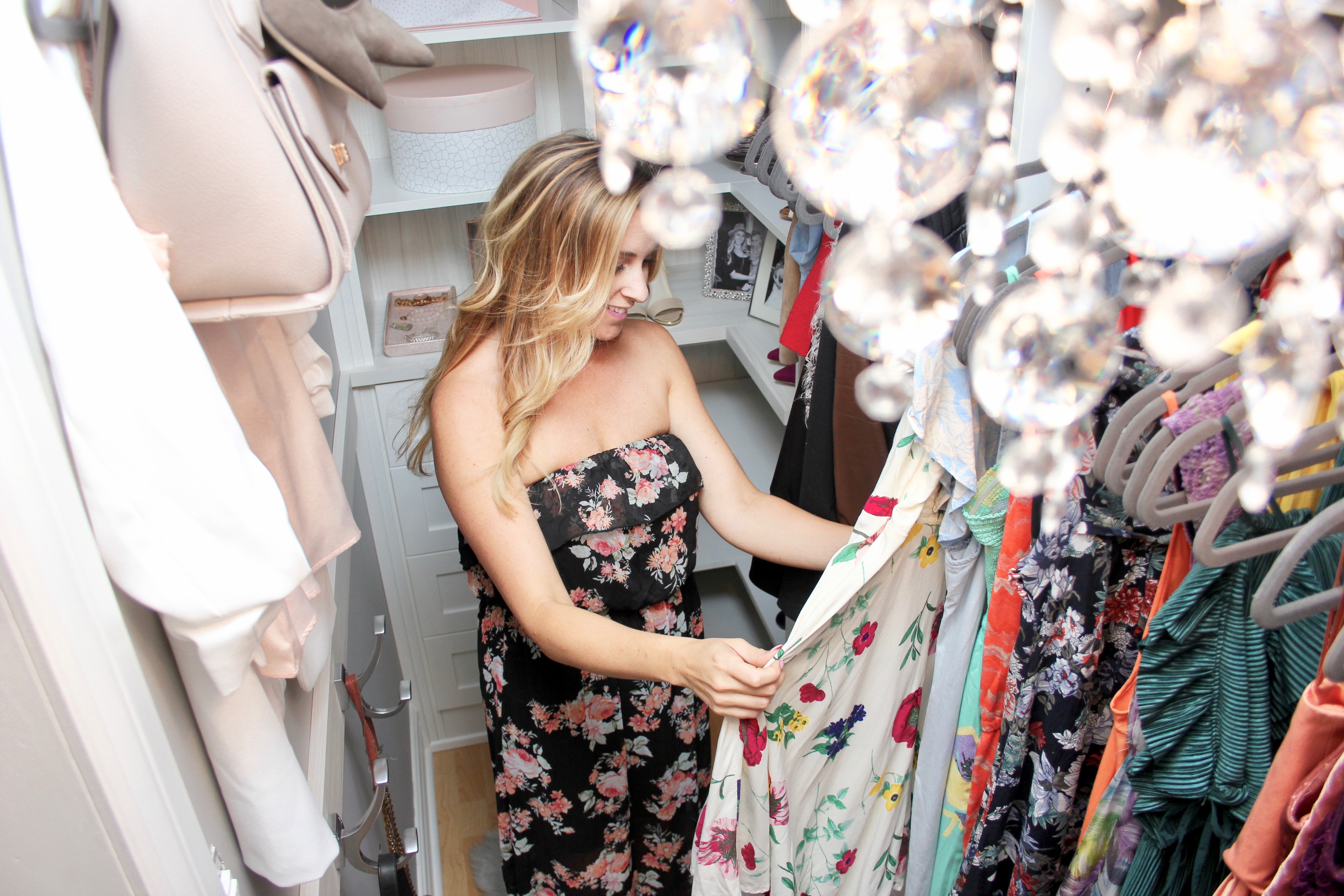 It's been a few weeks since I shared the big reveal of my brand new Dream Closet. At that stage, I was curious to experience the day-to-day of my new space. Would it function in the way I wanted it to? Would it actually make getting ready easier? Turns out the answer to both those questions is a huge "Heck yeah!" The combination of an organized space and pared-down wardrobe makes walking into my closet to put outfits together (and even to put away laundry) a total treat.
California Closets did a stunning job designing and constructing my closet space. They truly integrated those extra details to ensure the space reflects my personality. With a perfectly-primed canvas, it was then up to me to decide how I would store all of my stuff. I did a massive purge (read: How To Do a Closet Detox), and then I went shopping! "Grown-up fairytale" was the vibe I was going for, with rose gold, grey, white and pink my colour palette of choice.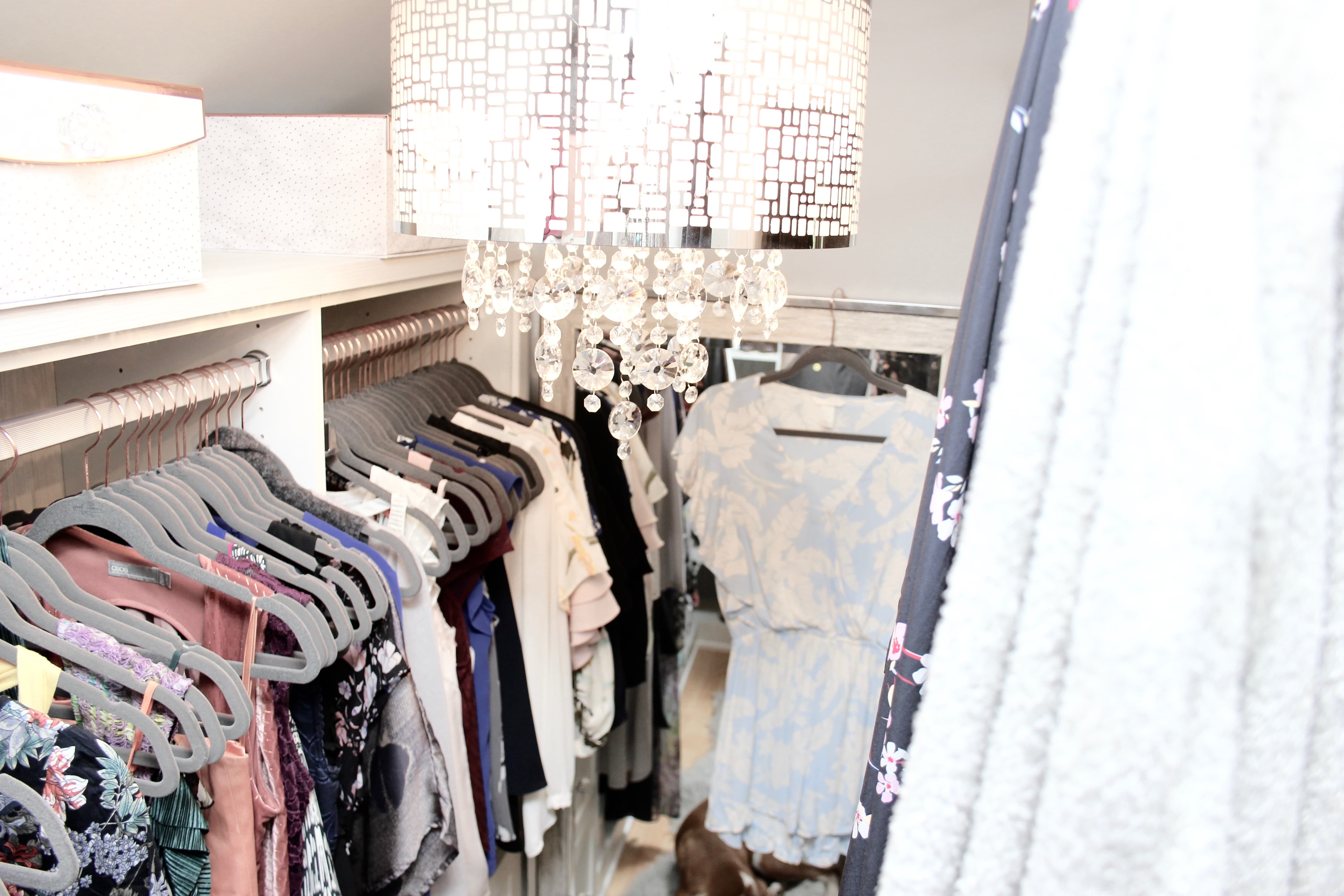 Lighting
I wanted a show-stopper ceiling light. Just because it was going in the closet, where very few people would ever see it, was no excuse for a blasé fixture. I'm going to see it every day, so I wanted a light that I love. With both that and my budget in mind, we found this amazing chandelier from Home Depot for $150. We added a dimmer switch in the closet to play with the mood.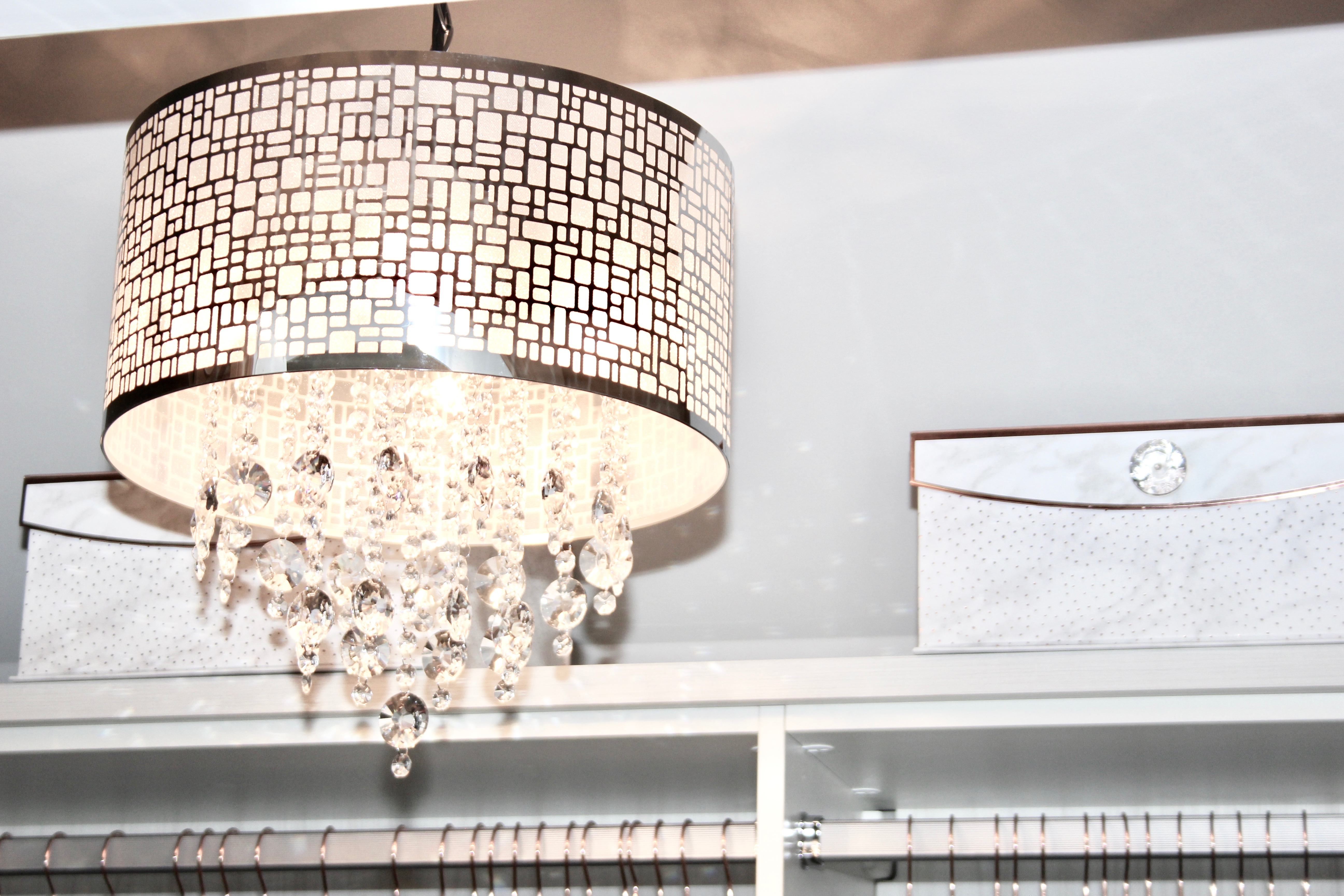 Then came the huge HomeSense haul. I picked up a mirror, rug, rose gold laundry basket, hangers, jewelry display, picture frames, and storage boxes (you'll find links to similar pieces further down in the post). I was thrilled to find this long faux fur rug (below) to really warm up my space. It has subsequently become our dog Moses' new bed!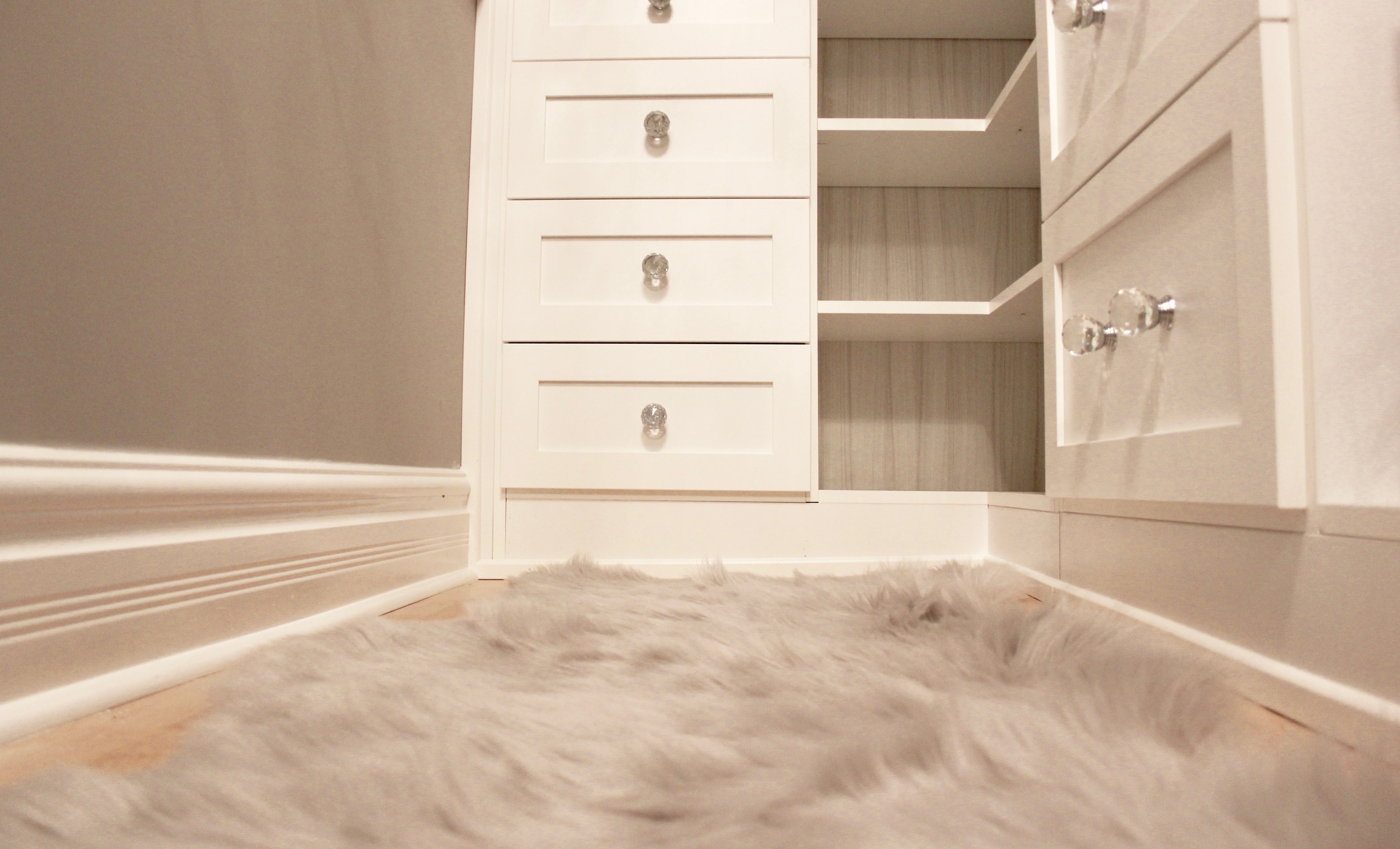 One of my purchases, these matching hangers, really contribute to a polished look for the overall space.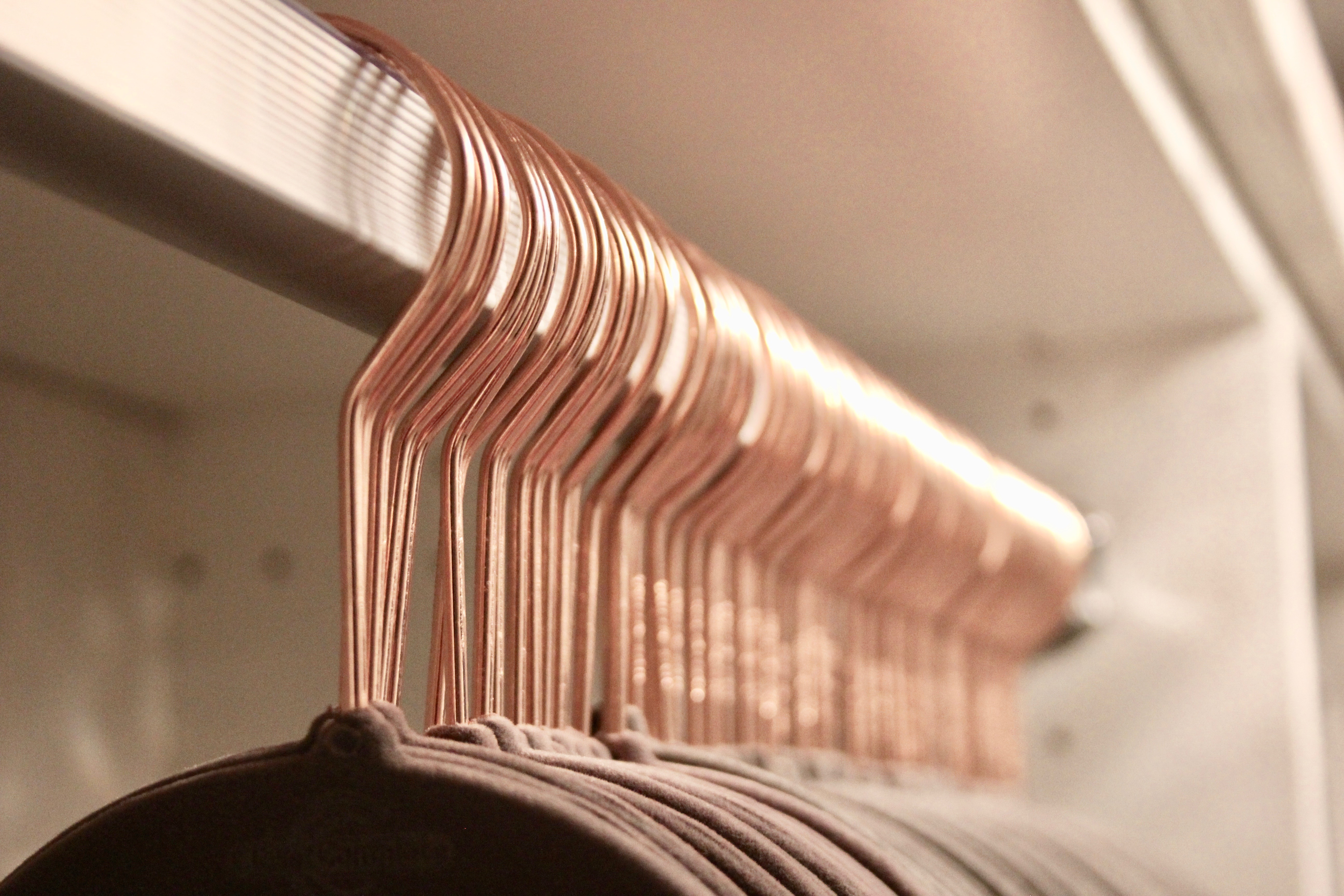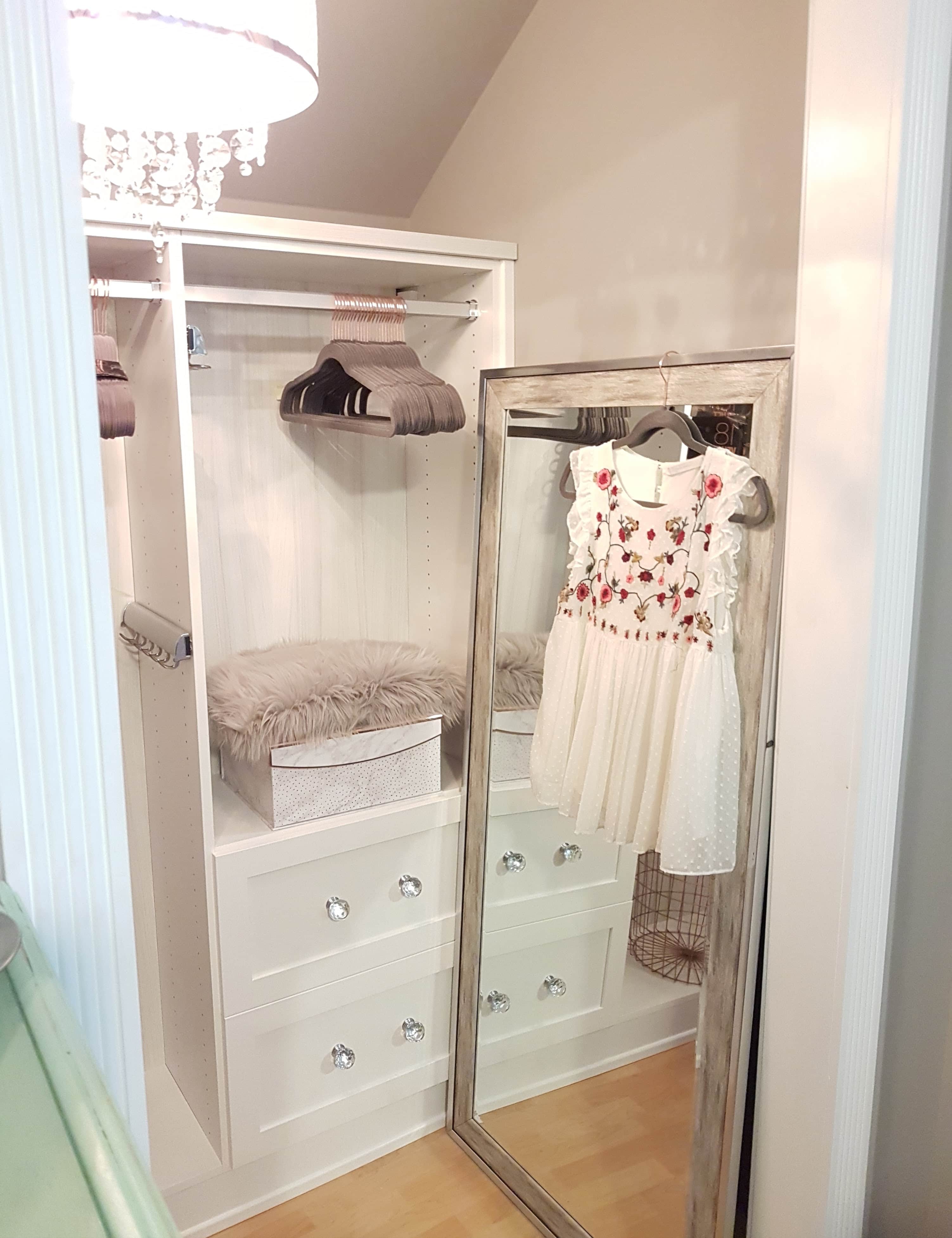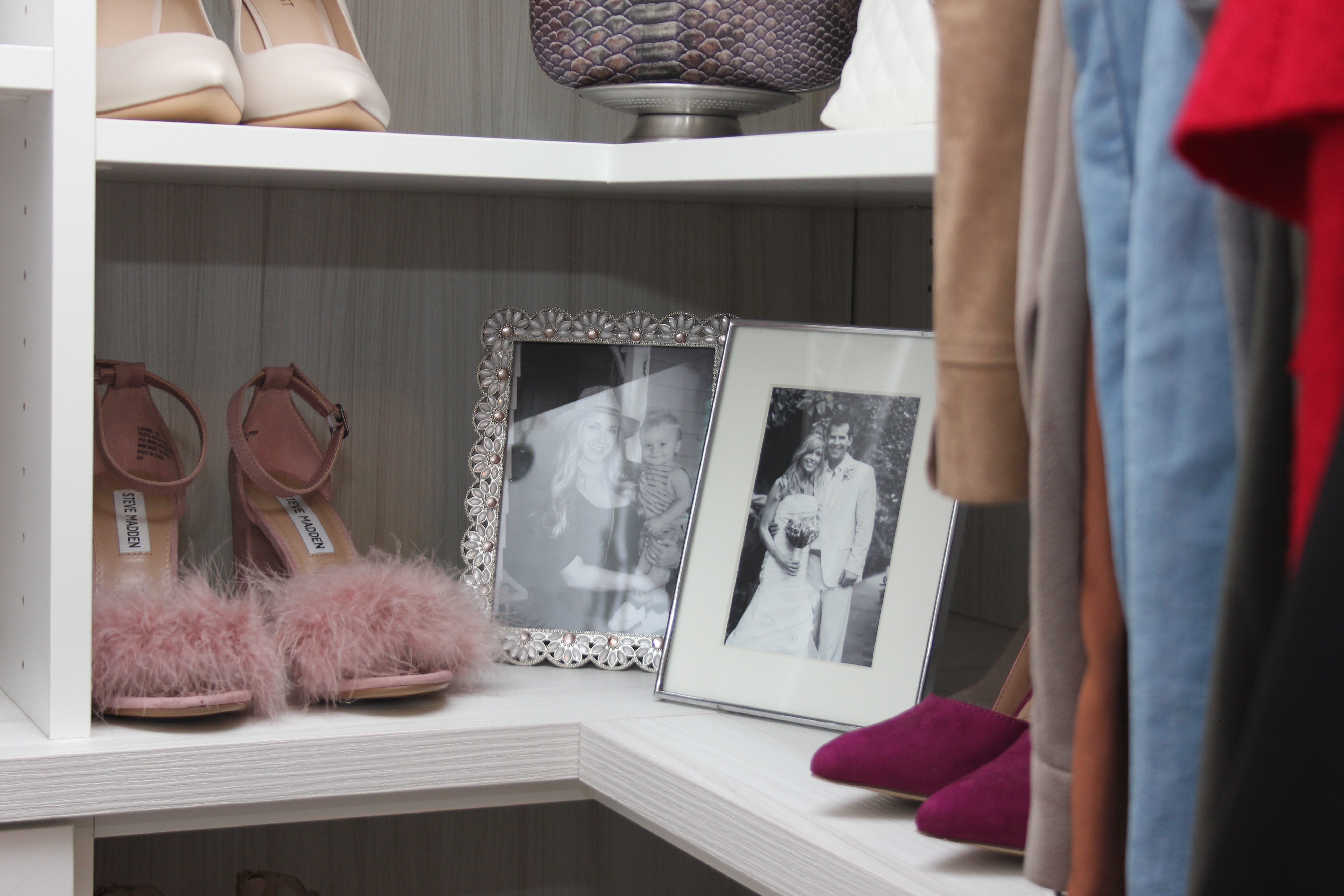 Personal Touch
A perfectly-organized closet is a perfect combination of form and function. Framed photos are one way I put my personal stamp on my space.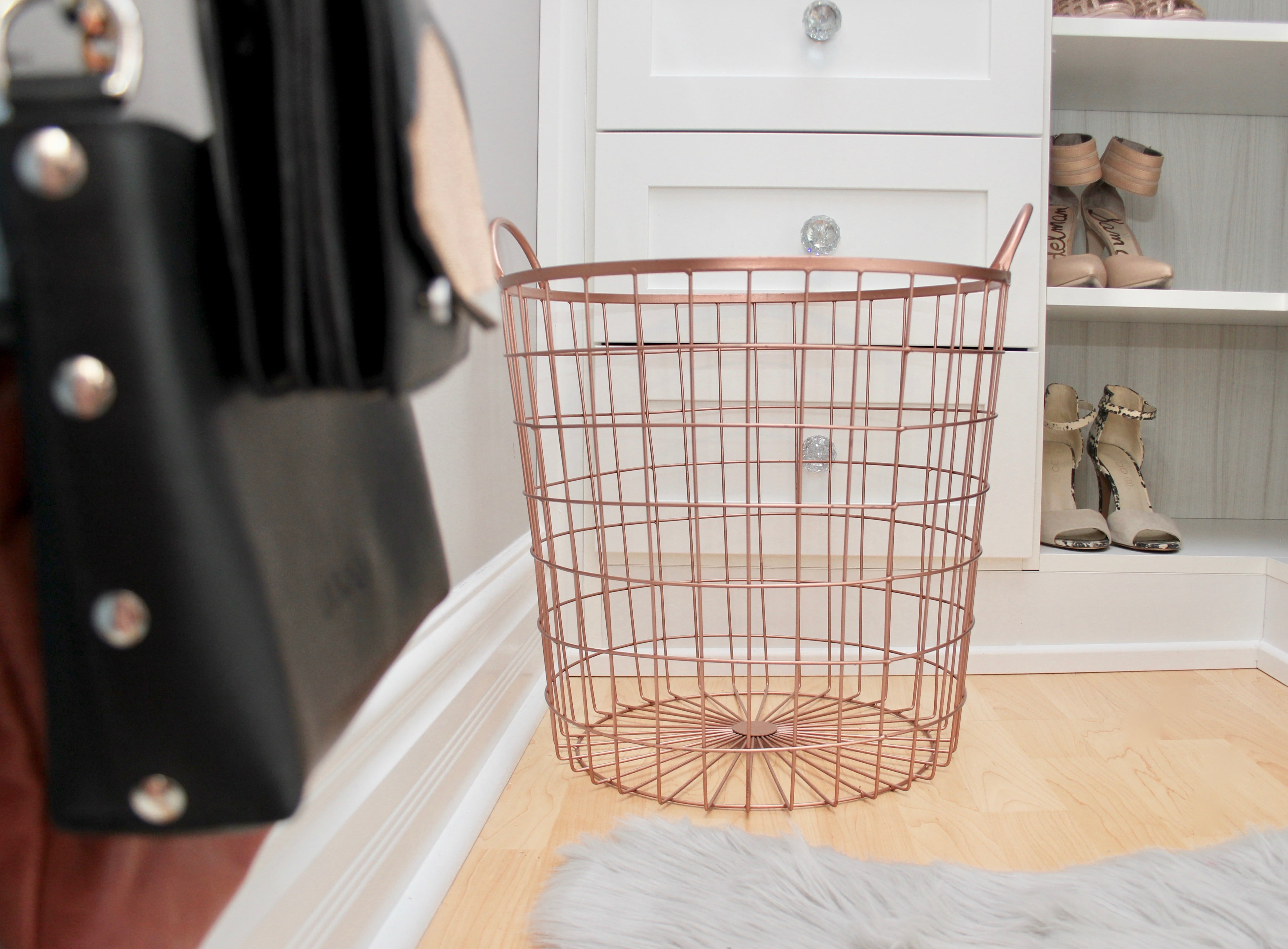 I snagged this pink sparkly display plate in the bathroom section at HomeSense for $12.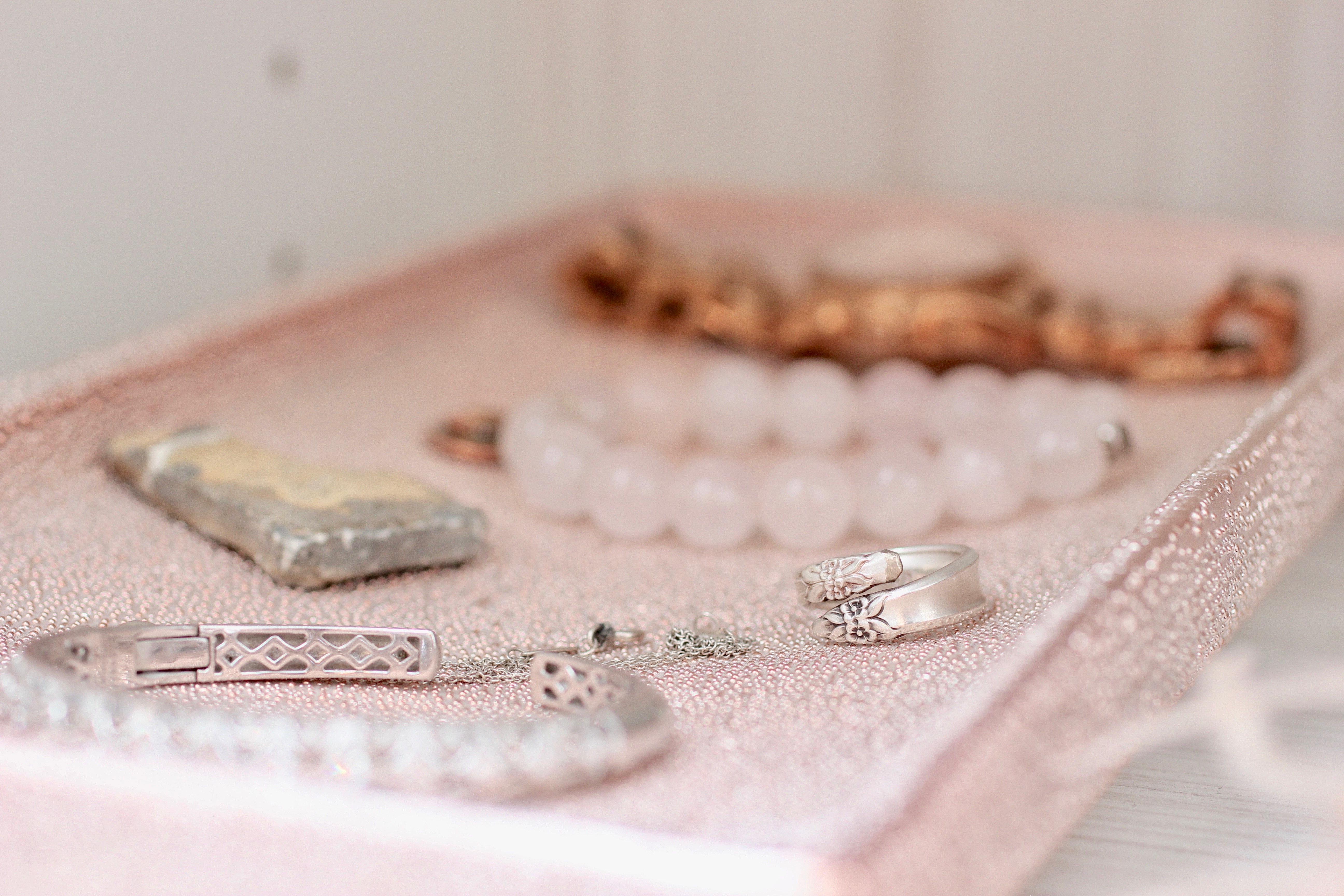 Storage Boxes
I practically squealed when I found rose gold and white polka dot storage boxes, which now sit above each closet section. They were exactly what I was looking for, and at $10 each, they were a steal! I glued on some glass knobs I had laying around the house. You don't need the knobs to open the box, but they add that little something extra, and really accentuate the decor in the rest of the closet. The boxes are where I store bathing suits, winter gloves, and toques.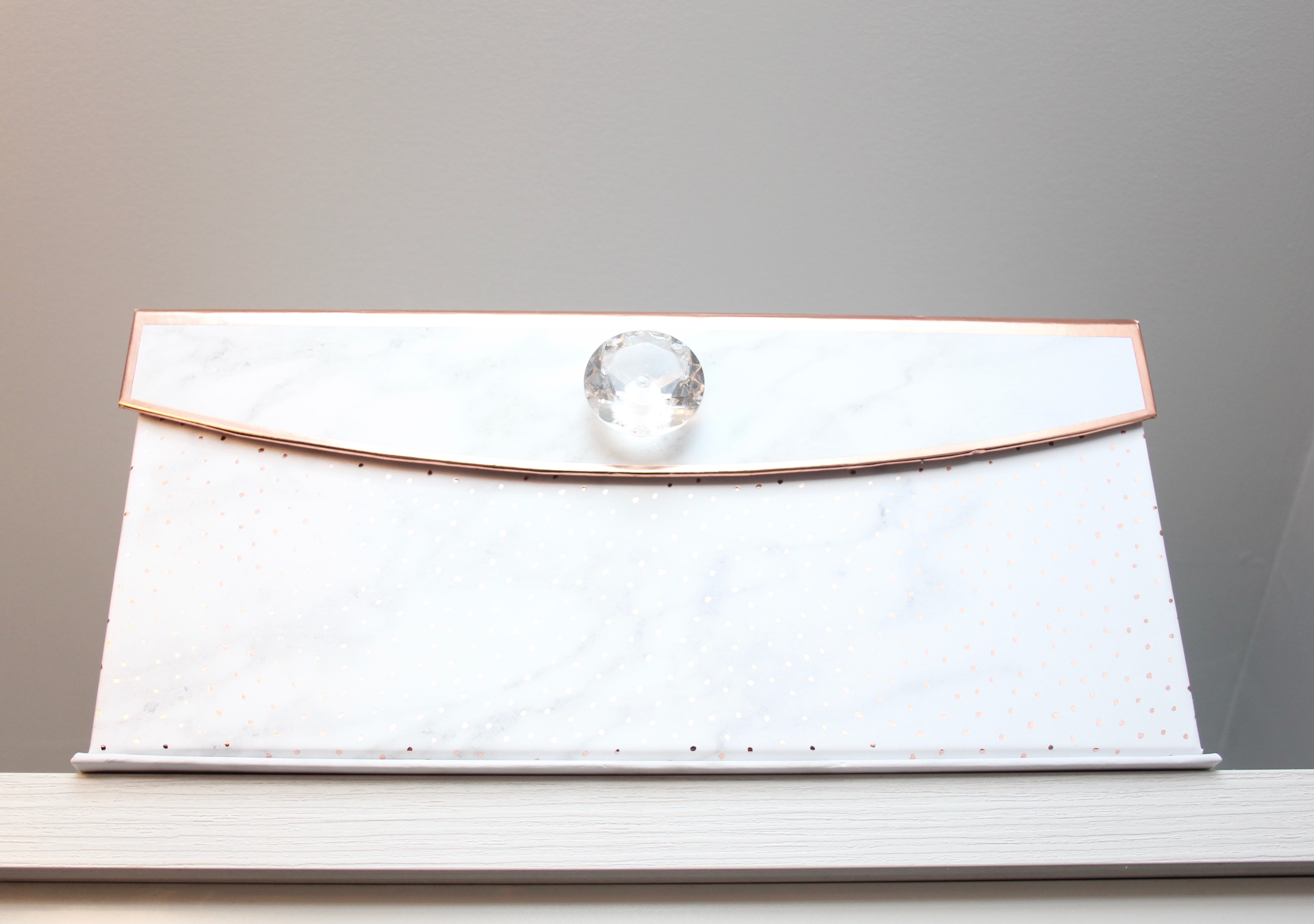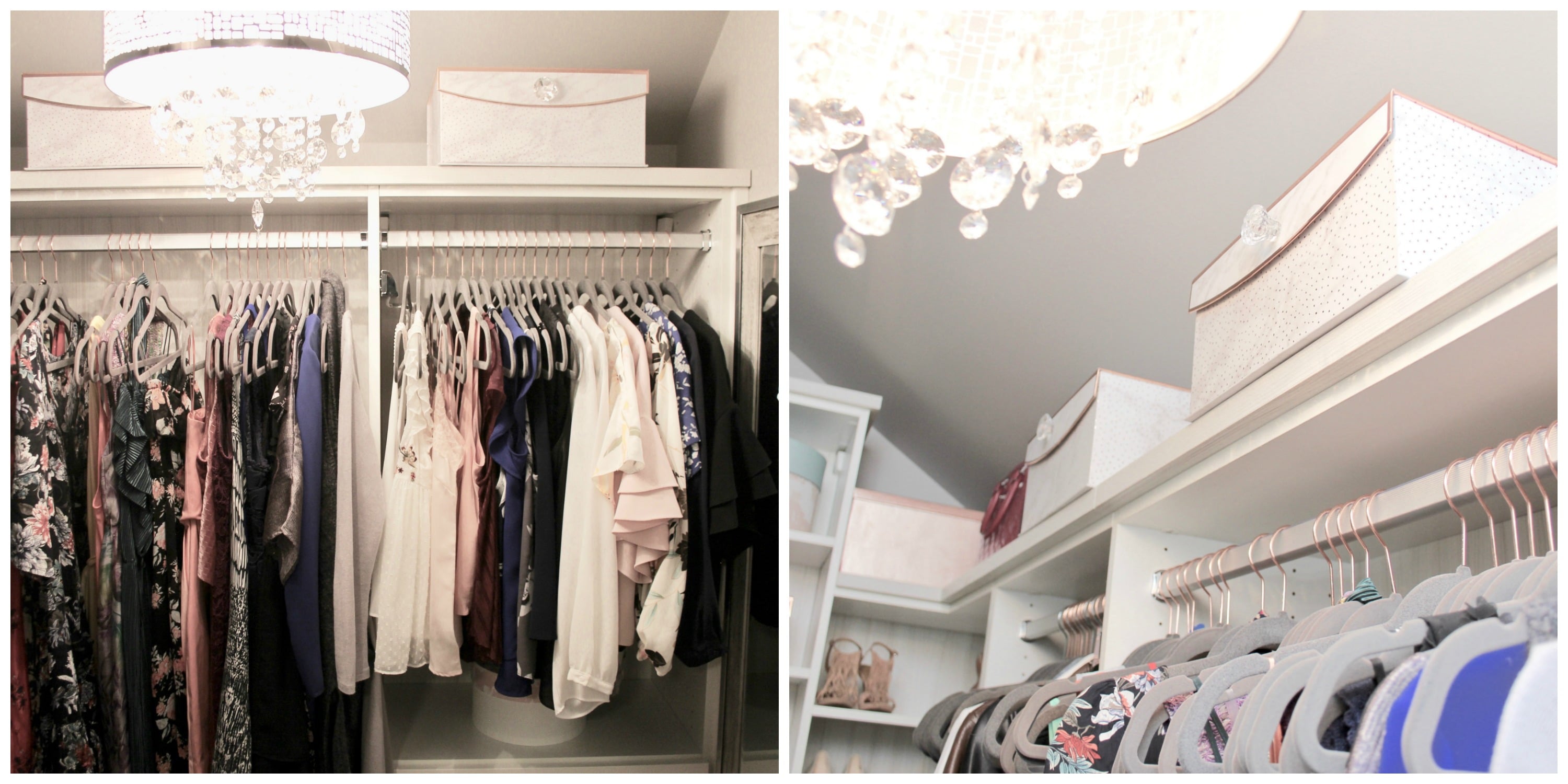 I knew I needed to introduce contrast colours, so the overall look didn't come across as too matchy-matchy. I found the circular boxes in the gift wrapping section at Ikea. They come in a set of three – big, medium, and small. I bought two sets and used all six boxes. The big ones are for hats and socks, a few are in drawers to organize items, and houses my styling kit, where you'll find necessary items for getting ready: fashion tape, static guard, nipple covers, makeup wipes, safety pins, etc. It's great to have one of these on hand so you're not scrambling to find this stuff when you're late!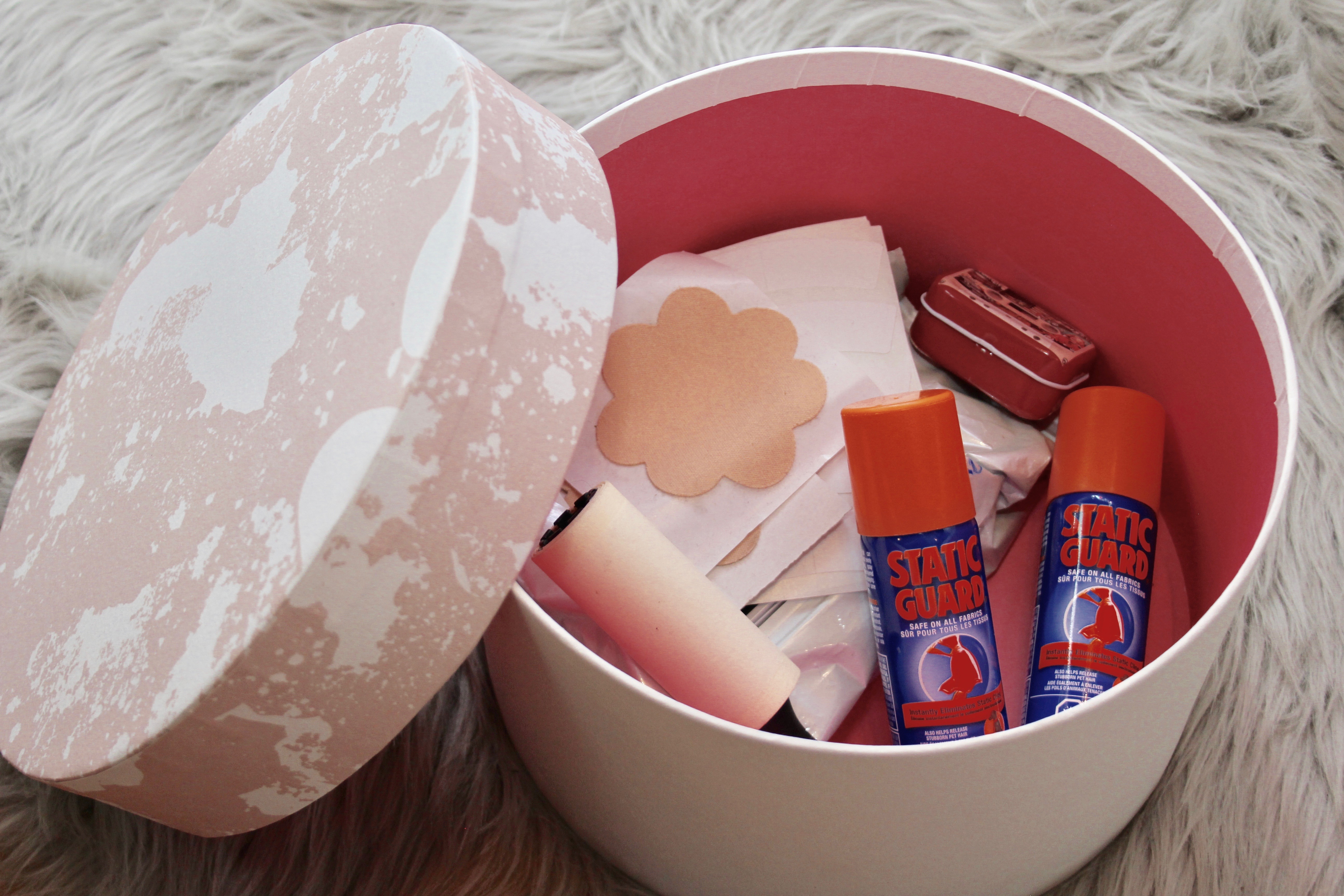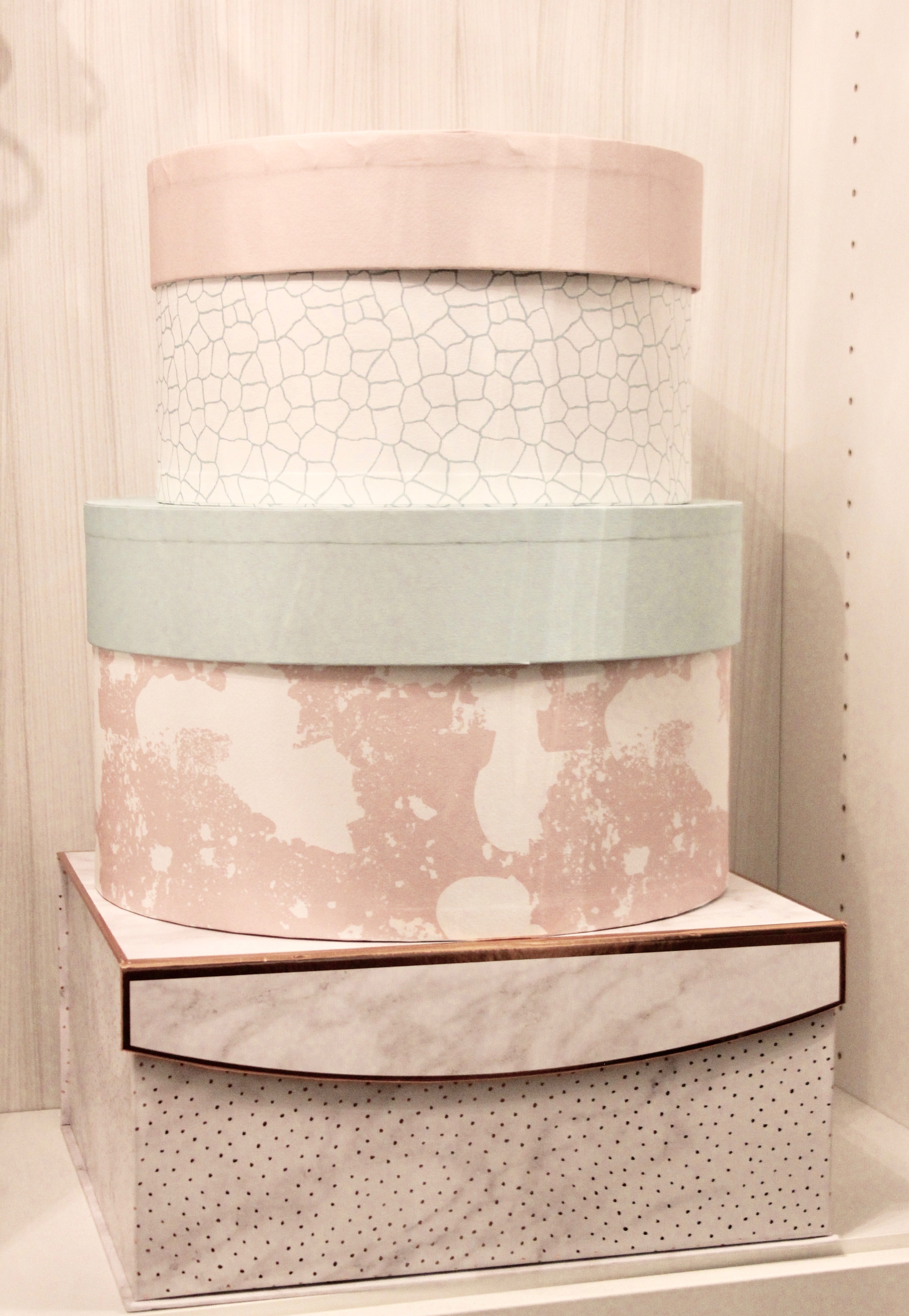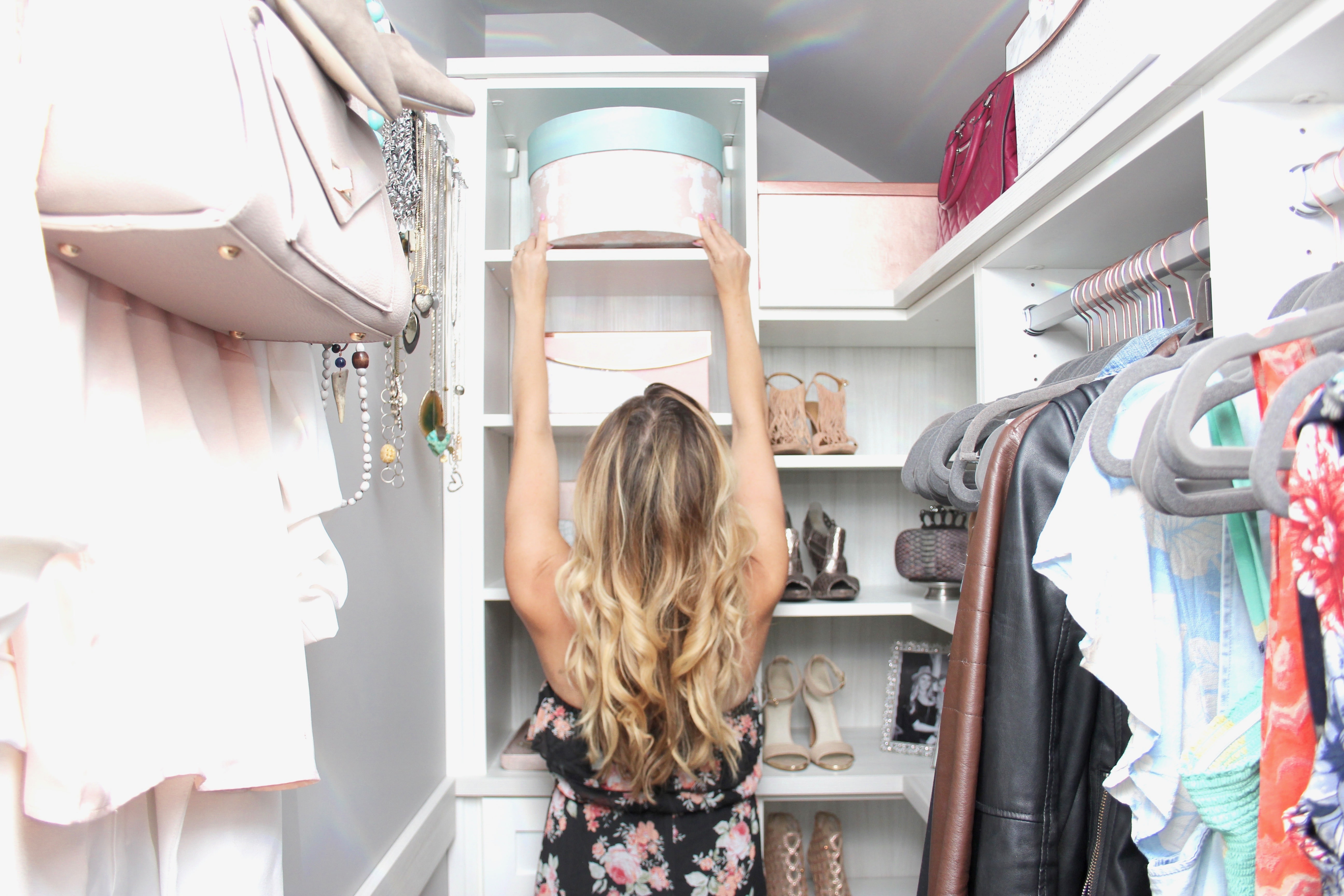 DIY Project
I wanted to have at least one box completely rose gold, but really struggled to find one, so I decided to make my own. Check out my Super Simple Rose Gold Storage Box DIY.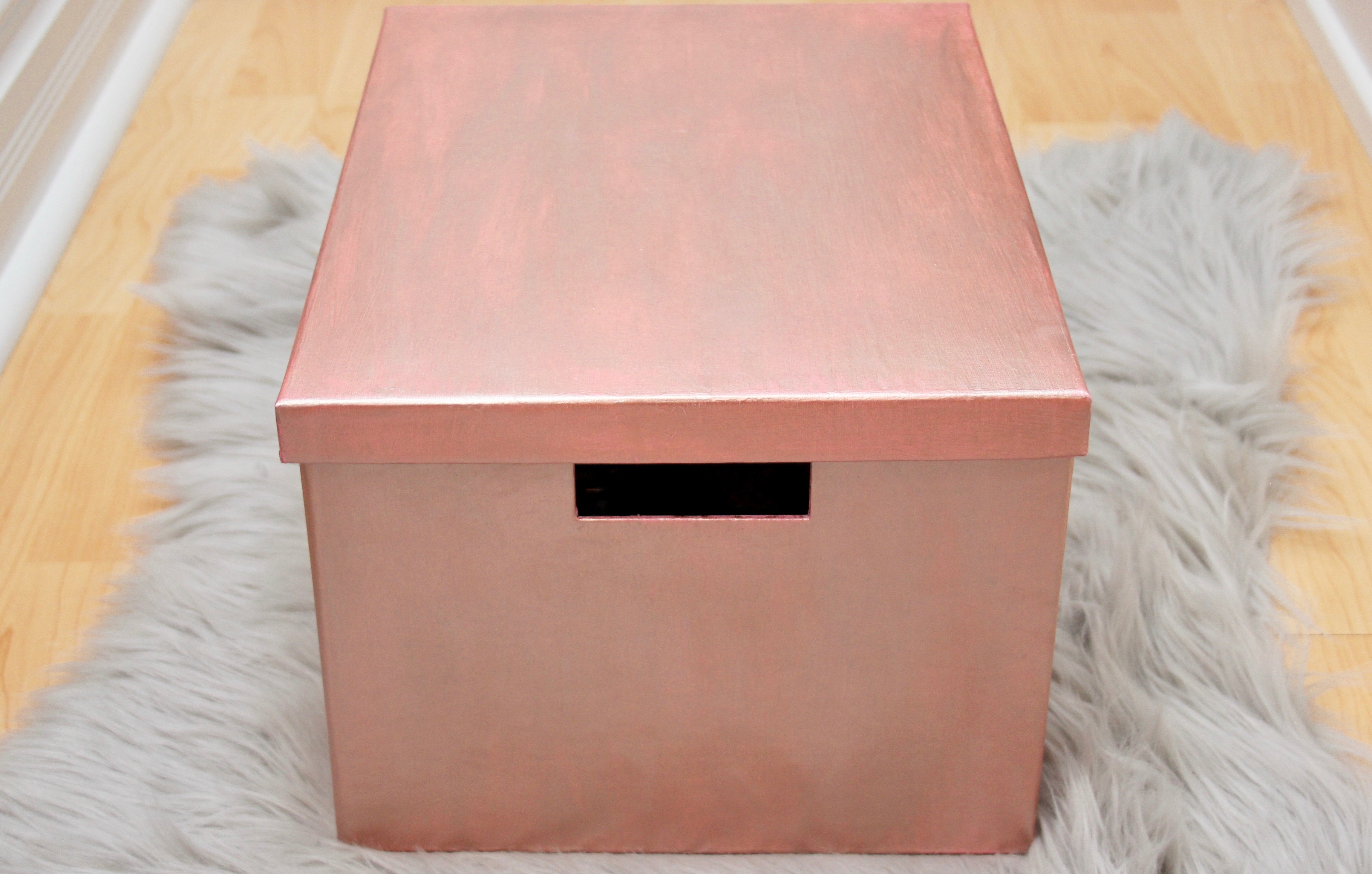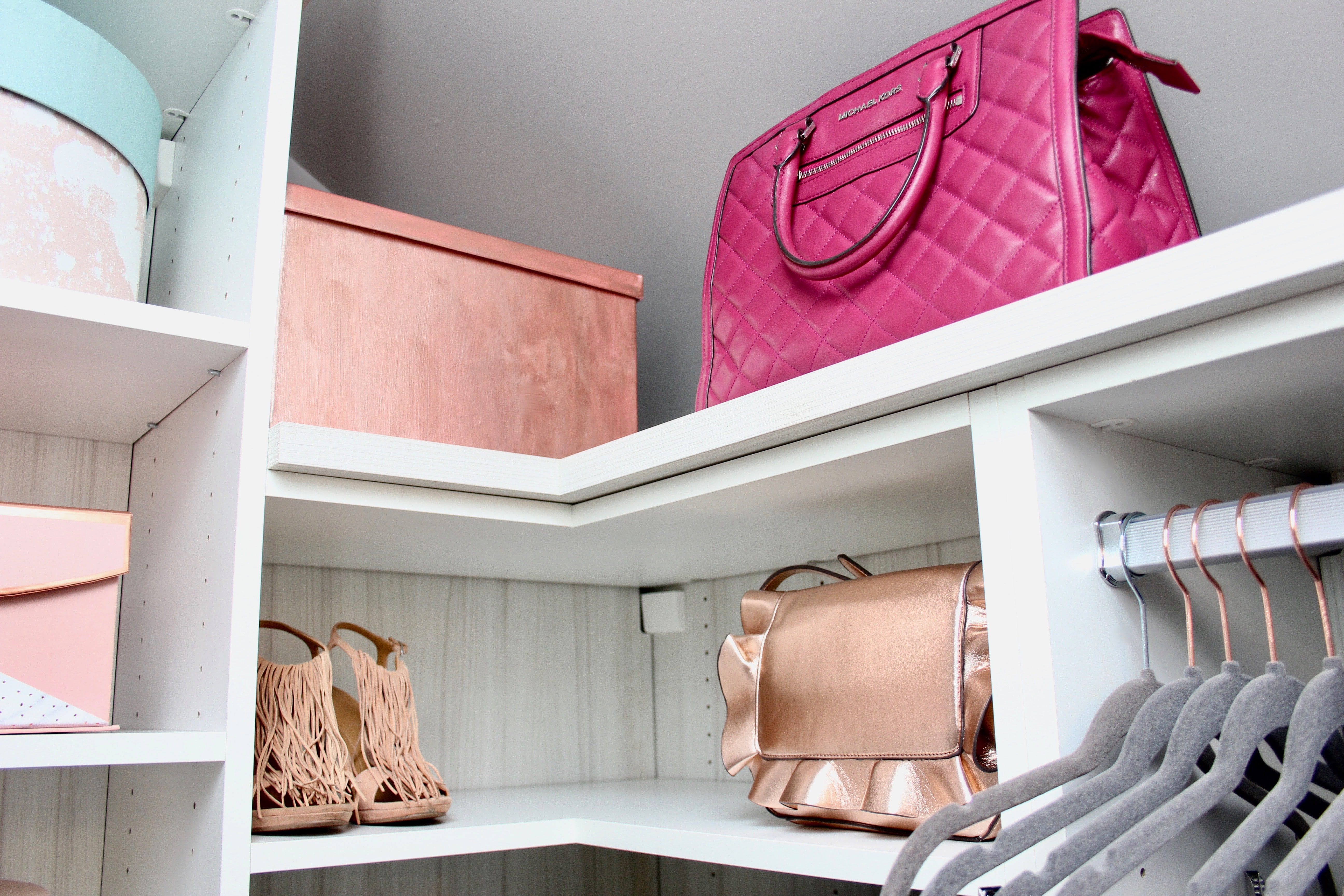 Here are the links to shop these pieces:
Rose gold & grey hangers (similar)
Pin this to your closet organization and home decor board and don't forget to follow me on Pinterest!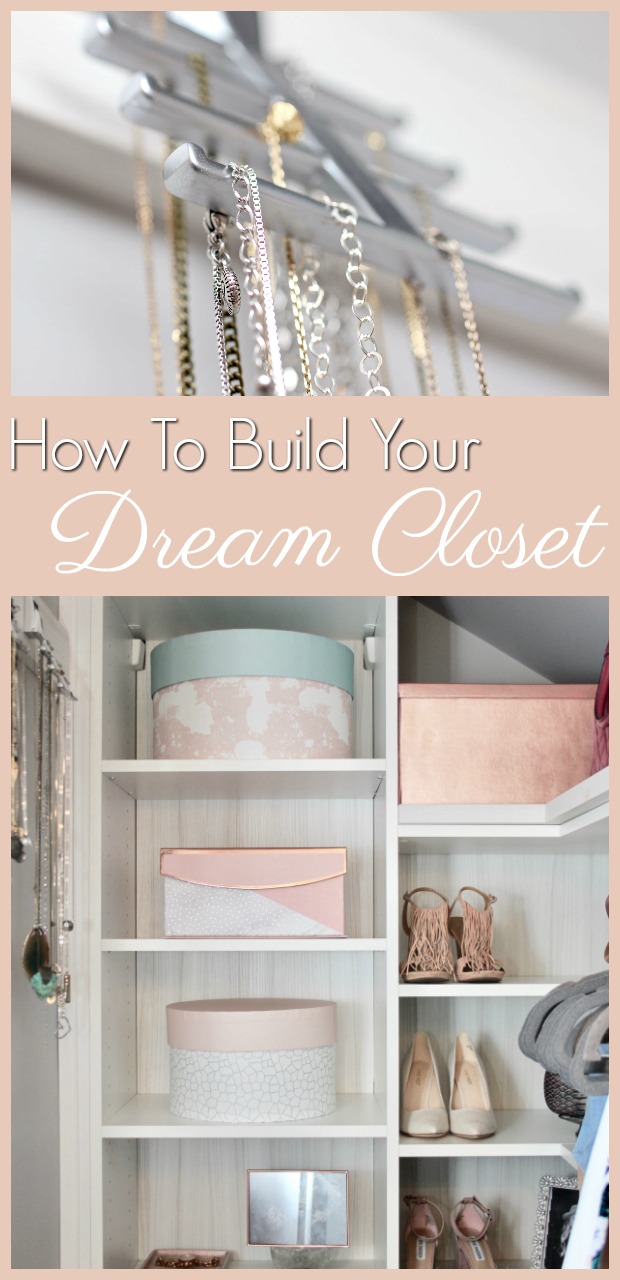 This post is sponsored by California Closets, but as always, my thoughts are my own.
xx