Here are a few helpful tips on how to keep your holiday wreath fresh for the whole season!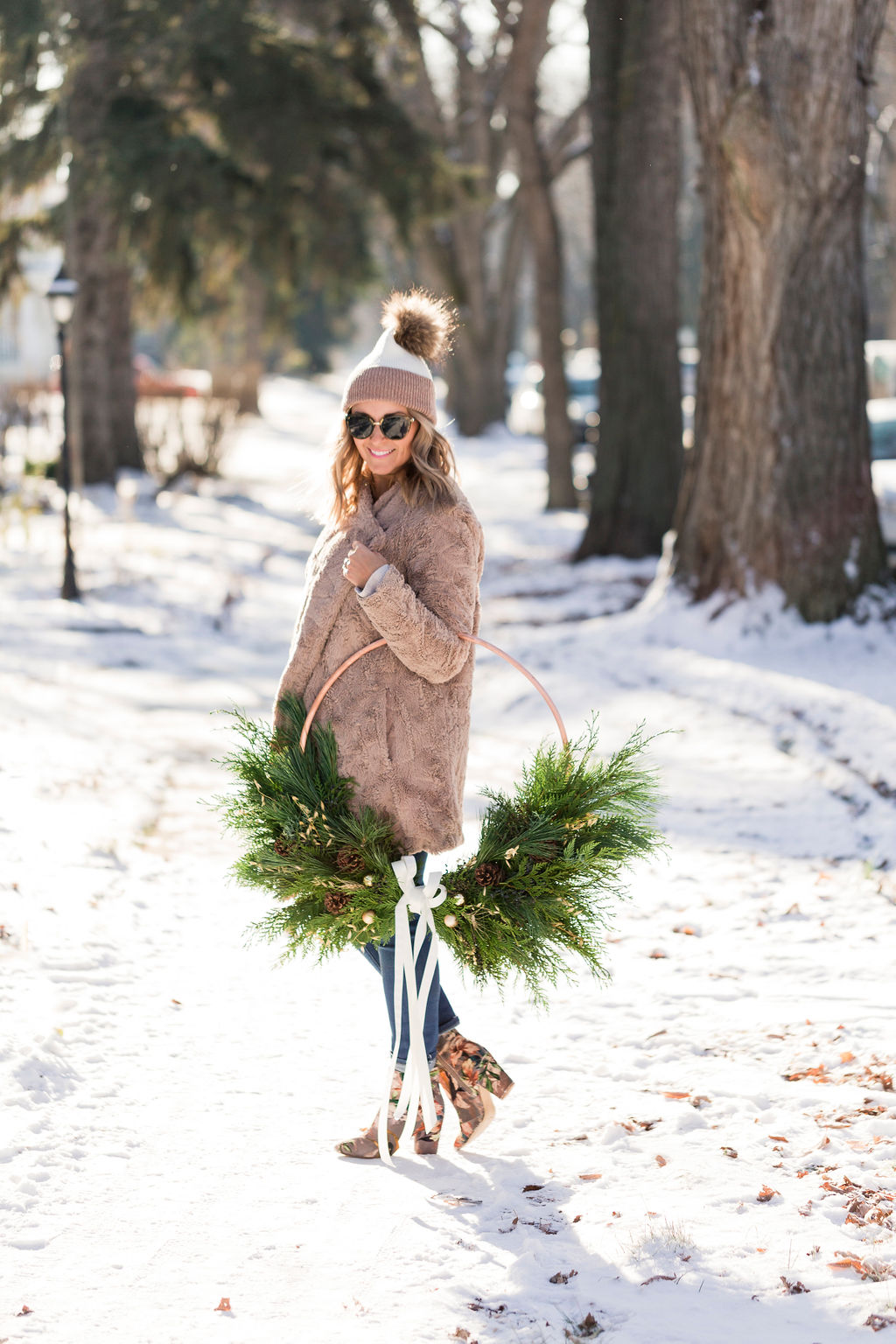 Is it just me or did the holiday prep start even earlier this year? People are on it! 🙂 We're decorating the tree this week, the lights outside are up, and cookie-baking is going down this weekend.
I love having a wreath made of bundles of fresh greenery hanging on our front door. The visual is stunning and the aroma with you walk up the front steps is heavenly. This year we went with this gorgeous Copper Farmer Wreath from Flowers By Willows. (It's been up since November 12 and I'm hoping to make last until the end of the year). Owner and Floral Designer Rachelle Willows has some tips on how to keep your holiday wreath fresh this season!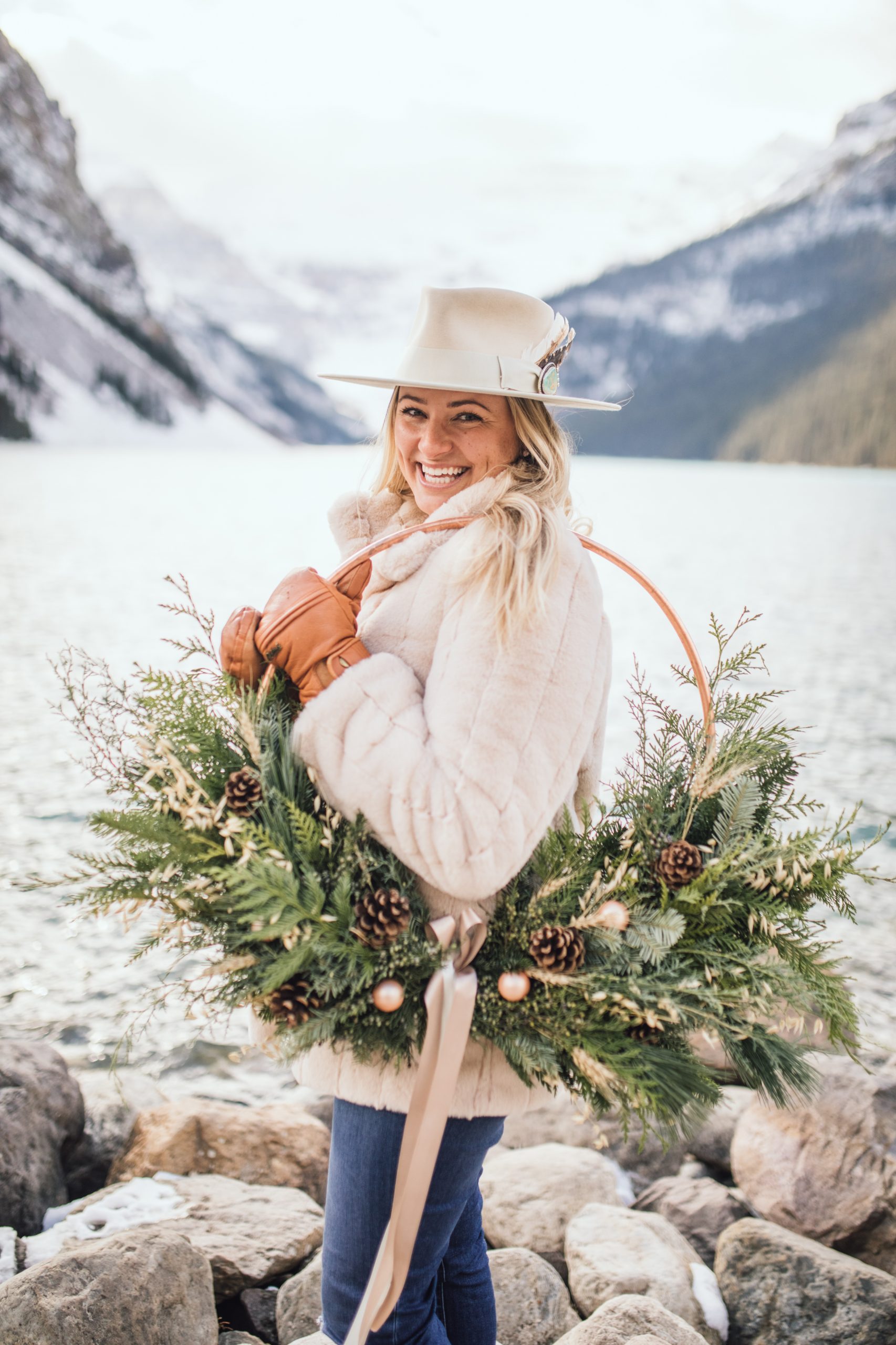 Meet Rachelle Willows
Tell us the Flowers By Willows story. How did it start?
Flowers By Willows started 7 years ago when I was at a stage where I was burnt out from my job as an EMT on a busy inner city Ambulance Service. I was tired of working with people on the worst days of their lives and needed a change. So I started to work at my Mom and Sister's shop the Purple Daisy Flower Shop in Sherwood Park and from there I just never looked back!

I started up my own company "Flowers By Willows" 5 years ago and am primarily a wedding florist, so I always say I made the biggest change of working with people on the worst and sometimes last day of their lives, to working with them on the best day of their lives, their wedding day! I have since expanded the services I offer to include custom Christmas Wreaths and Whooville Trees, as well as offering custom workshops.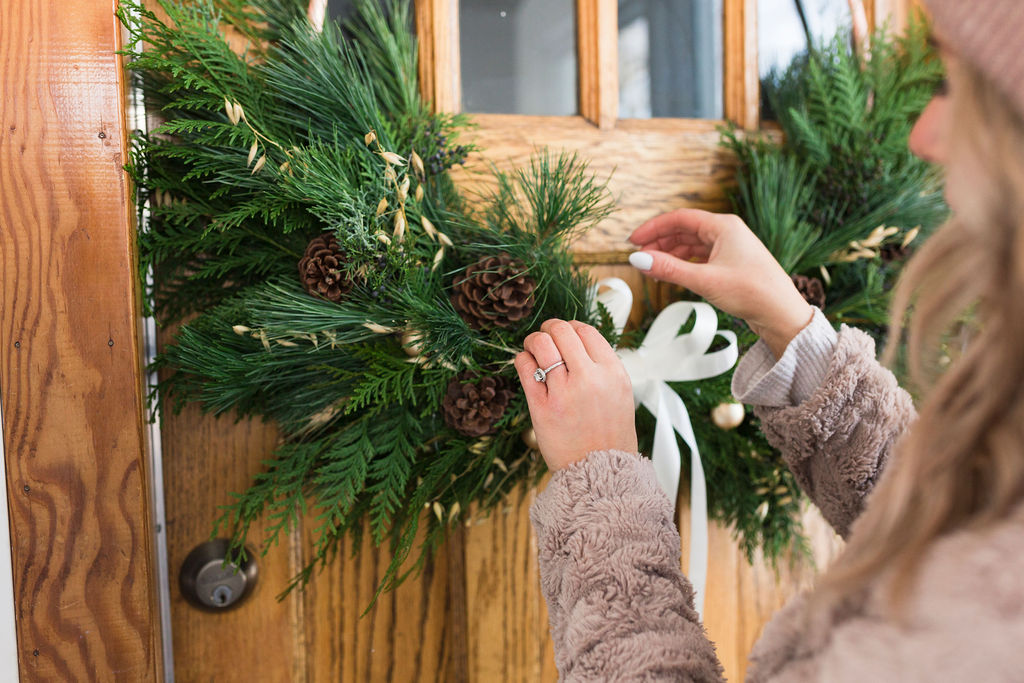 Holiday Wreaths
What should we keep in mind when building a wreath or purchasing one already designed?
When building your wreath the most important thing is to use fresh greenery as this will ensure your wreath will last the longest, and stay a deep green all through the Christmas season. Using at least 4-5 different varieties while building your wreath will also provide for an interesting amount of texture and color which is pleasing to the eye.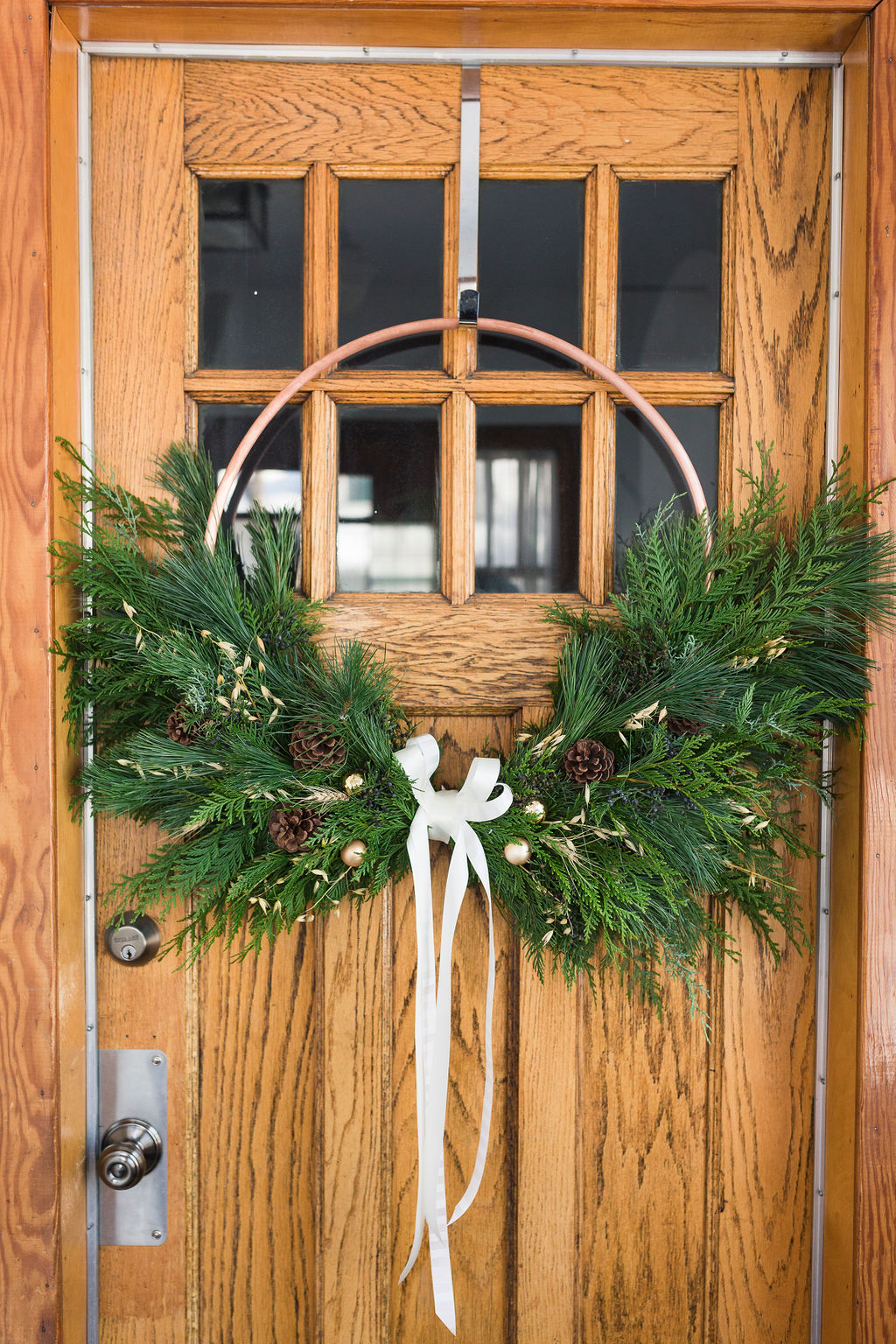 How long can we expect it to last?
If your holiday wreath is fresh it should last well over a month or two as long as we have weather that stays below 0 degrees celsius.
See more Flowers By Willows holiday design here.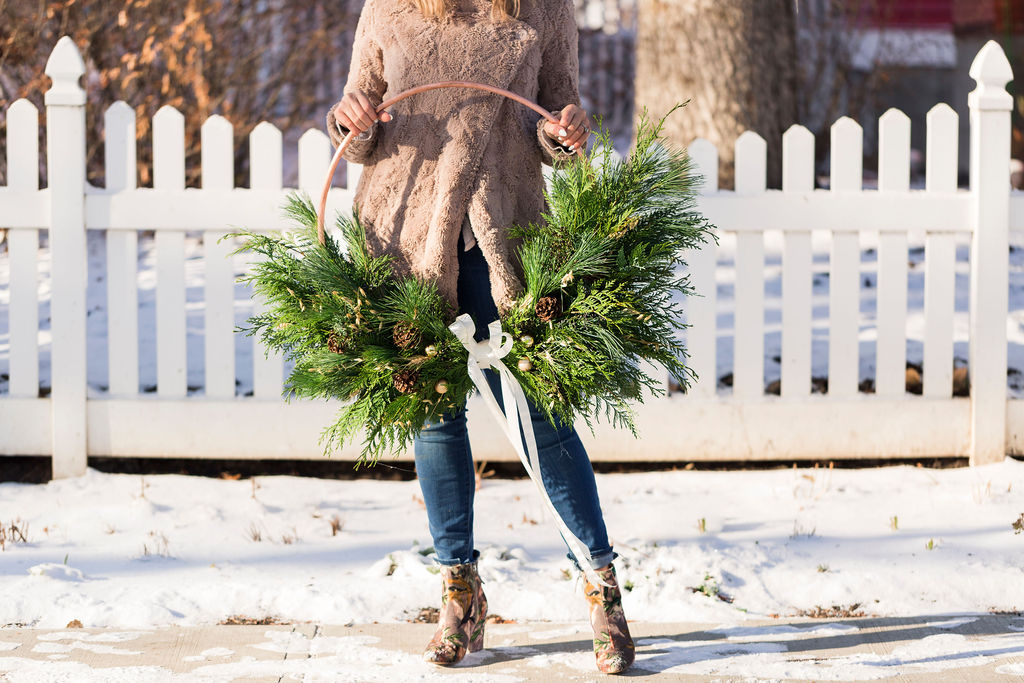 How To Keep Your Holiday Wreath Fresh
The best way to make sure your wreath looks its best is to make sure you hang it outside in the cold. Bonus points if it is kept out of direct sunlight as this can cause your greenery to fade prematurely. As mentioned before the best temperature for a fresh wreath is below zero and the colder the better, however if we do get a chinook blow in, the best thing to do is to mist your wreath liberally daily with water to help it retain its moisture. This is not necessary if it is cold, but it is a must if we warm up to temperatures above zero.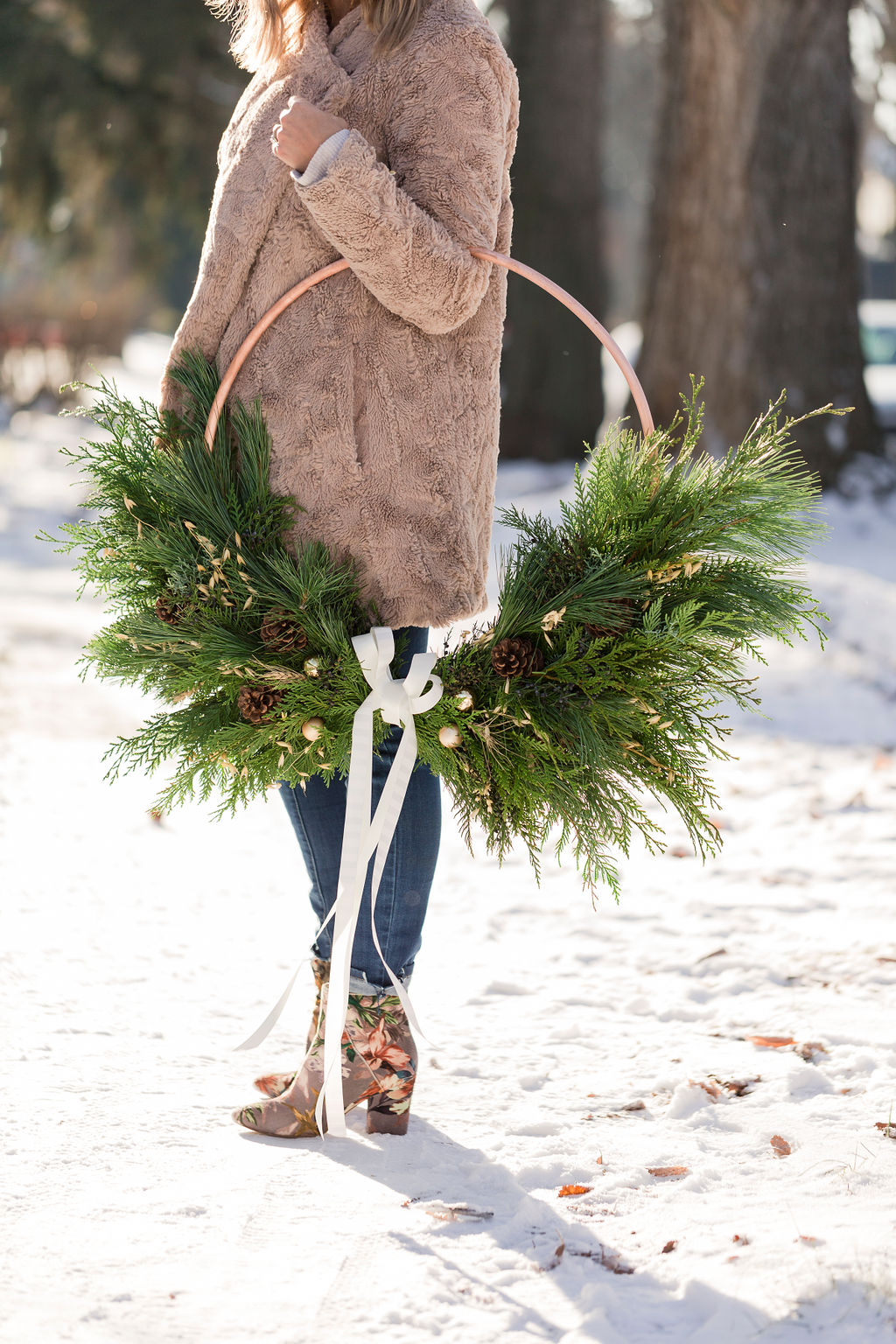 Get Your Wreath!
Flowers By Willows has several wreath and Whoville tree workshops coming up! See the full schedule and get your tickets here. Rachelle and her team will also be at Cloud Nine Pajamas in Windermere for a pop-up on December 1. More on that here.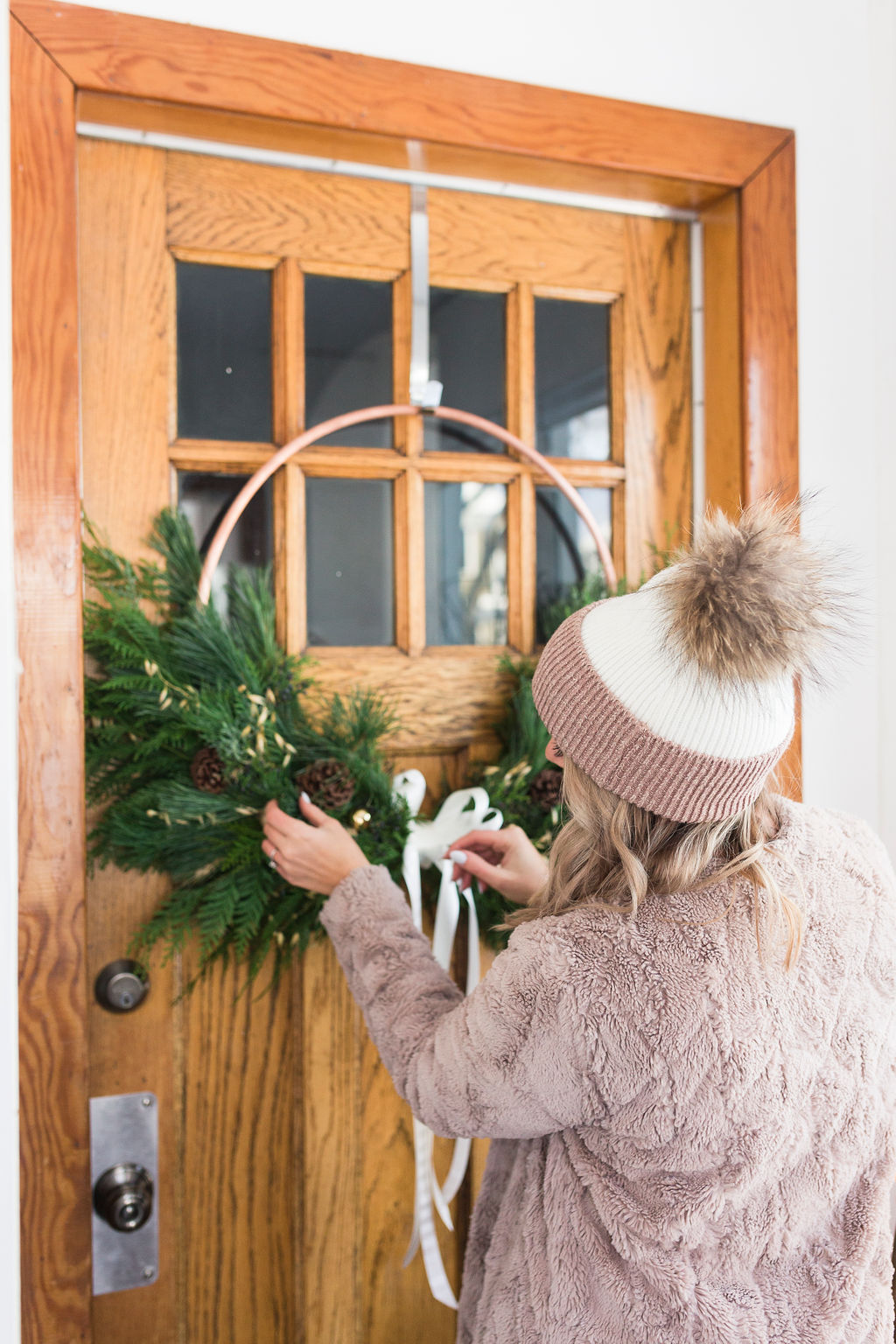 Photos (excluding photo of Rachelle): Dallas Curow Photography
Pin this to your Christmas Decor and Outdoor Christmas Design boards and follow me on Pinterest here.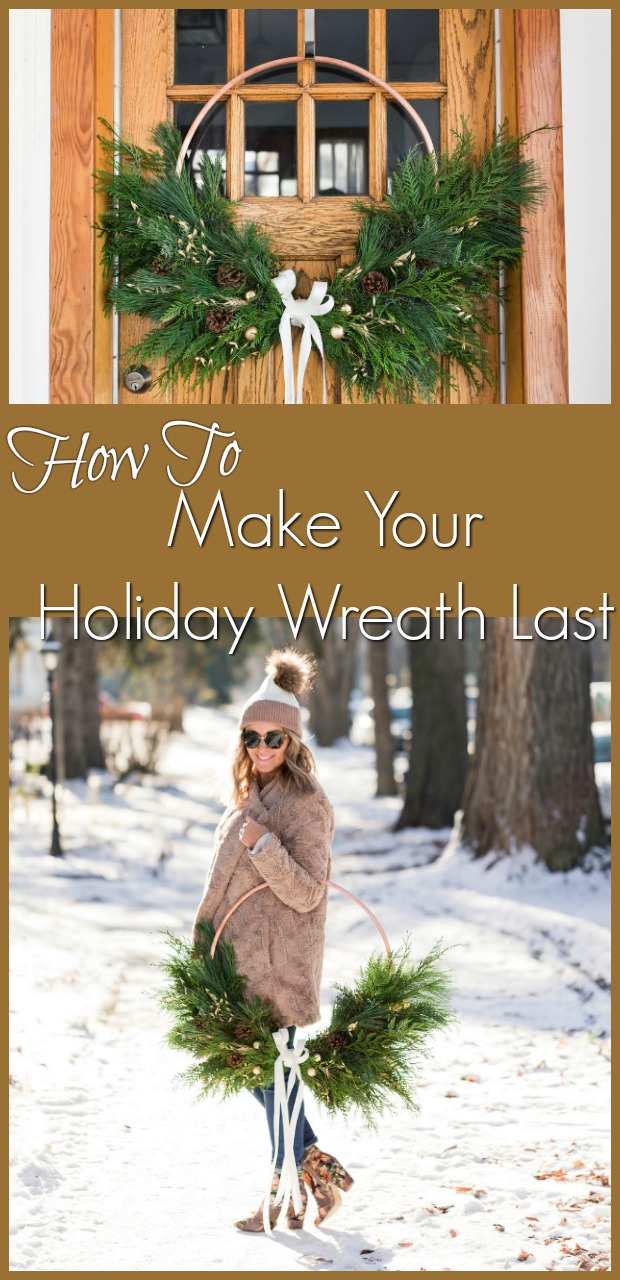 Other Posts You'll Love
Five Budget-Friendly Ways To Decorate For The Holidays
Styling California Closets For Christmas
xx