Vintage glassware, a gold cocktail set, fairy lights, and more. Here's a fun way to style your cocktail cart for fall!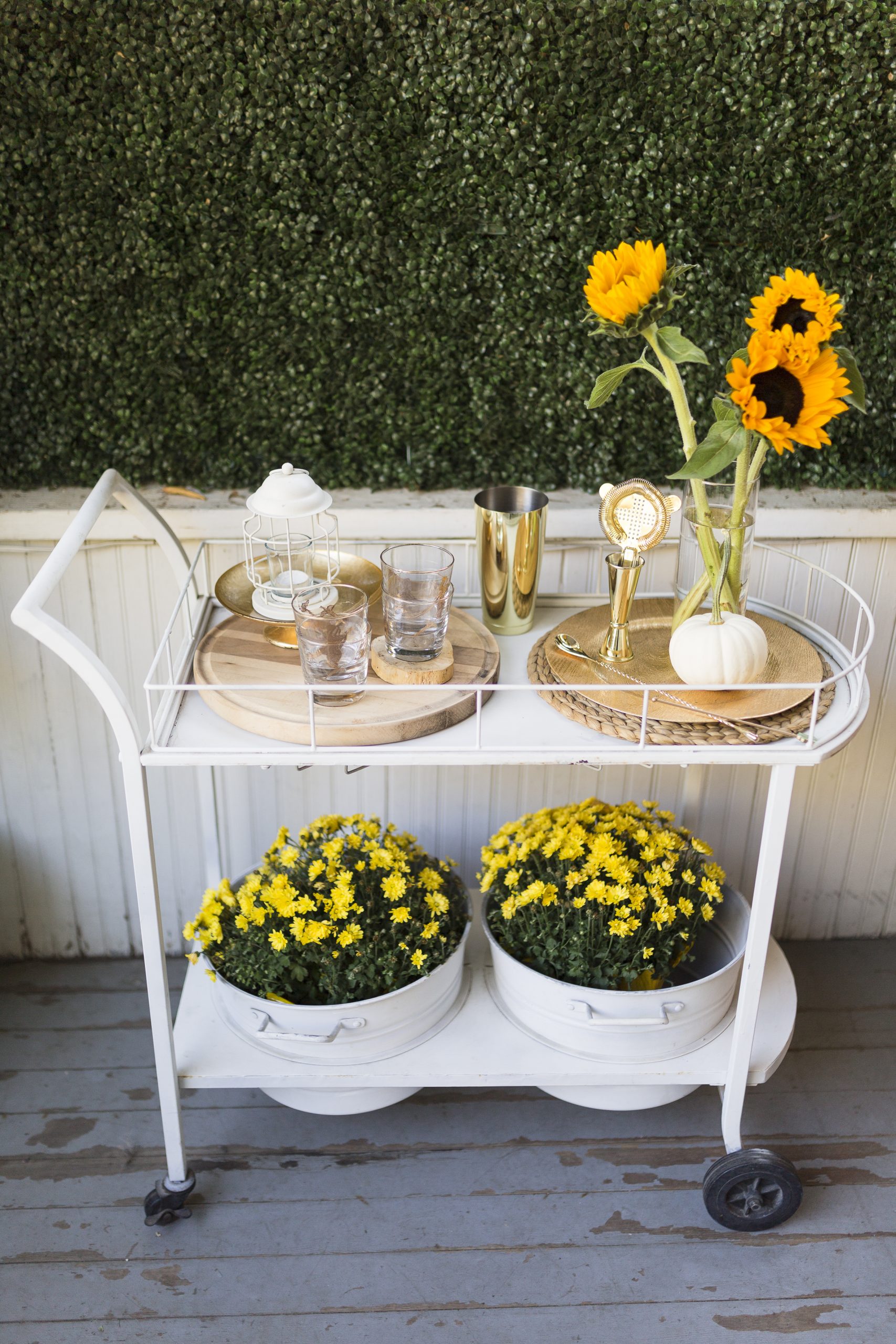 You may remember this cool drink cart from my coffee series last year. These days, we use it for cocktail mixing, because…2020! 🙂 We keep it outside during the summer and early days of fall, and move it indoors for winter. Whether your cart is for coffee or cocktails, here's some inspiration for Halloween, Christmas, and Valentine's Day.
(By the way, keep an eye out for my blog post coming out next Monday, where I lay out how I decorated our home for fall. Mid next week, I'll be sharing a delicious, autumn-inspired cocktail recipe that you absolutely must make for your Thanksgiving celebrations!)
Here's how I styled our cocktail cart for fall!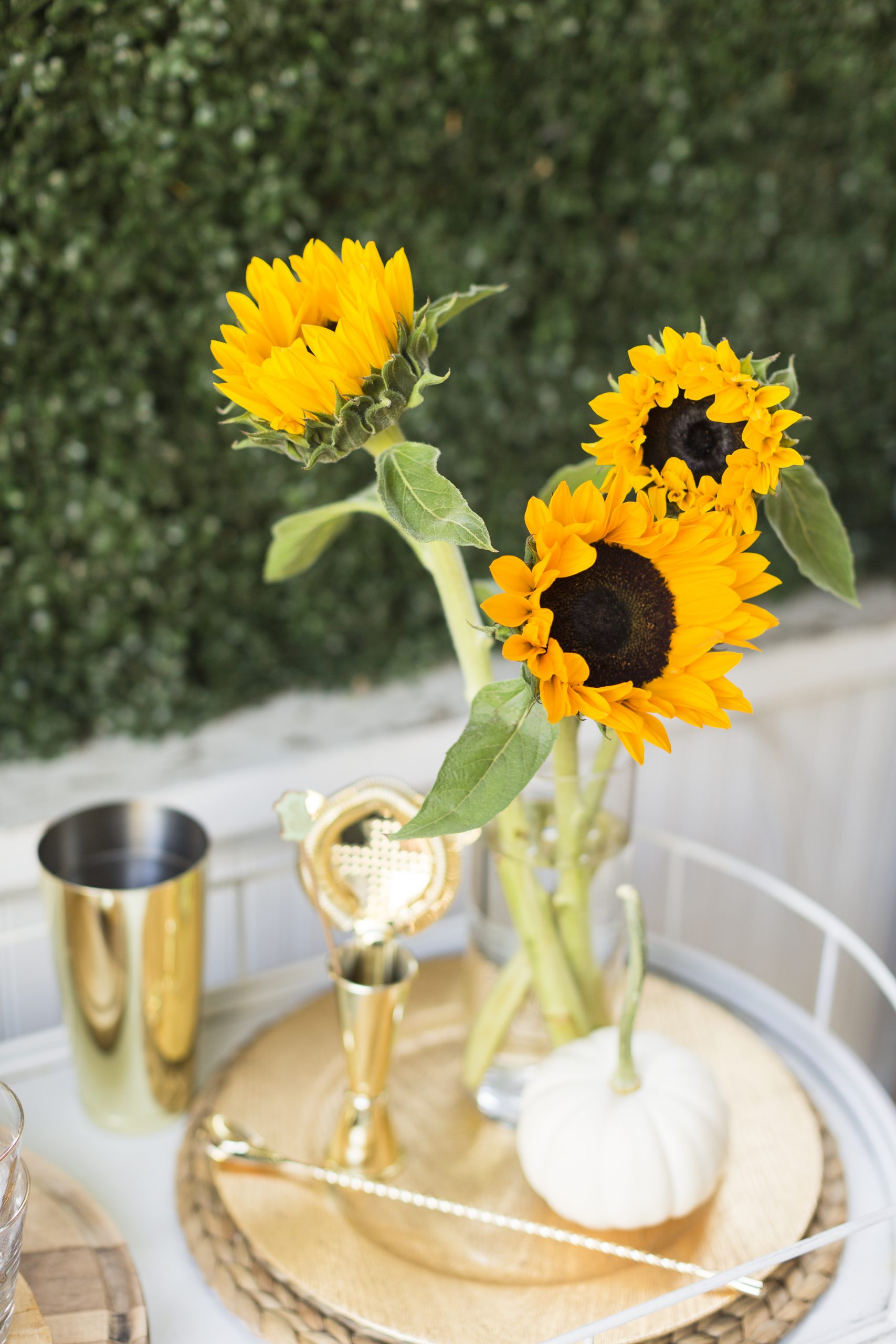 Find Stuff Around The House
Check your stock before rushing out to buy. Often times, I sneak in a piece from summer that still vibes with the fall setup. These gold, woven, and wooden trays are in regular rotation. I swap them in and out, depending on the season. Also, paint is your friend! Consider spraying decor items you may have laying around from previous seasons. You're going to save so much money using this method – not to mention the space you'll save in keeping decor stock to a minimum.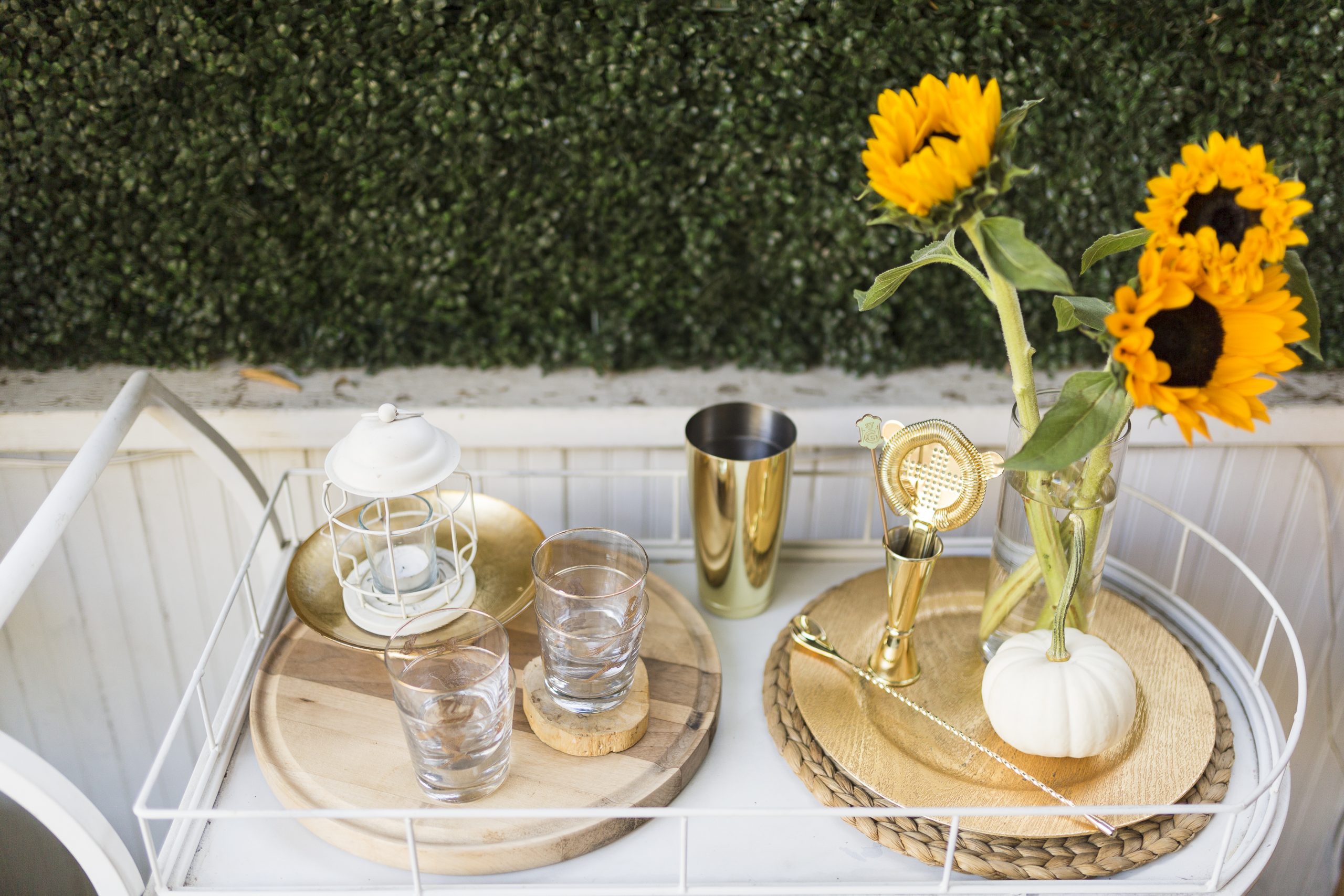 Add Seasonal Floral
It's always a good idea to add some life and freshness. Depending on how much space you have, you could feature a small vase with a few orange Gerberas, or use potted mums and show-stopping sunflowers.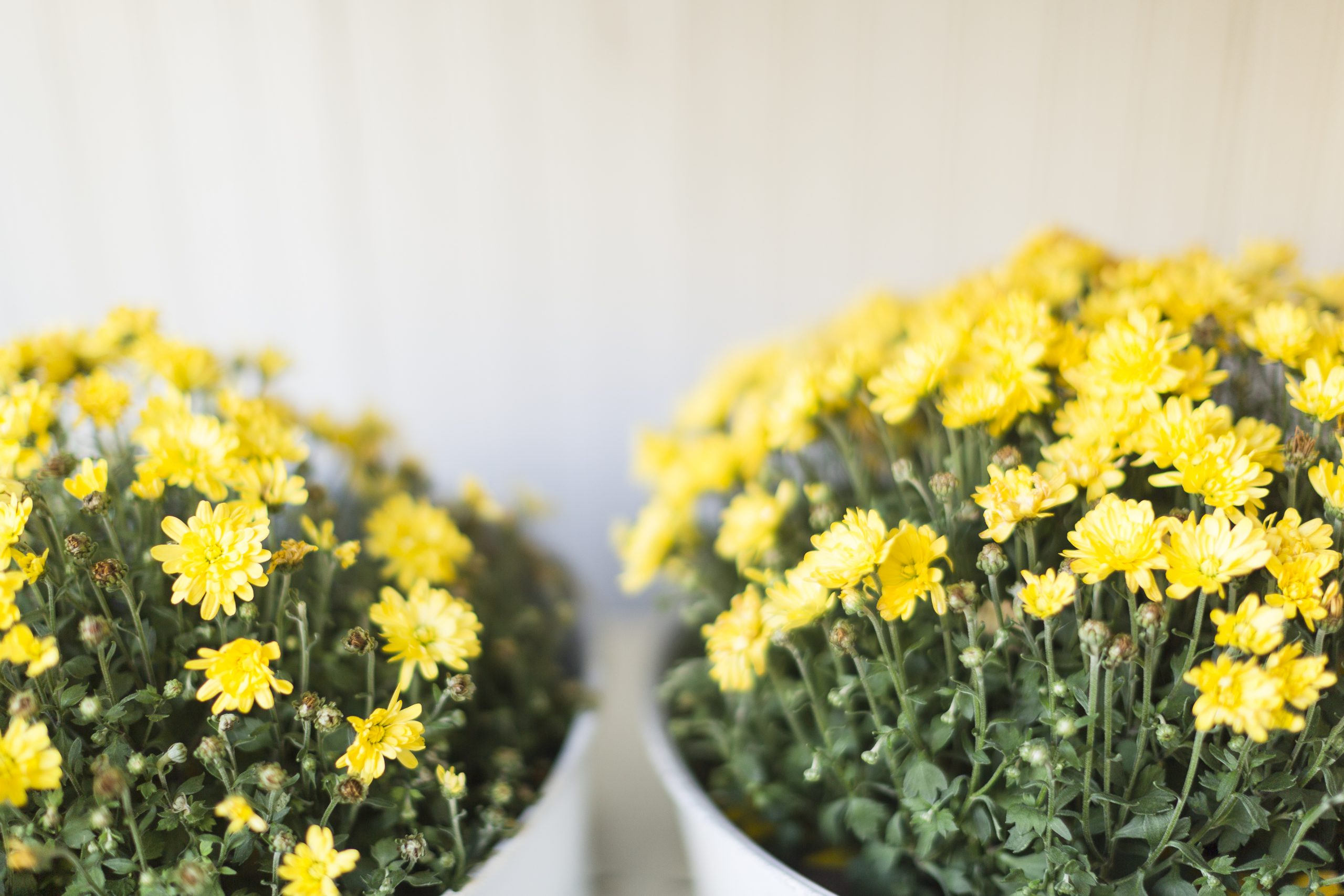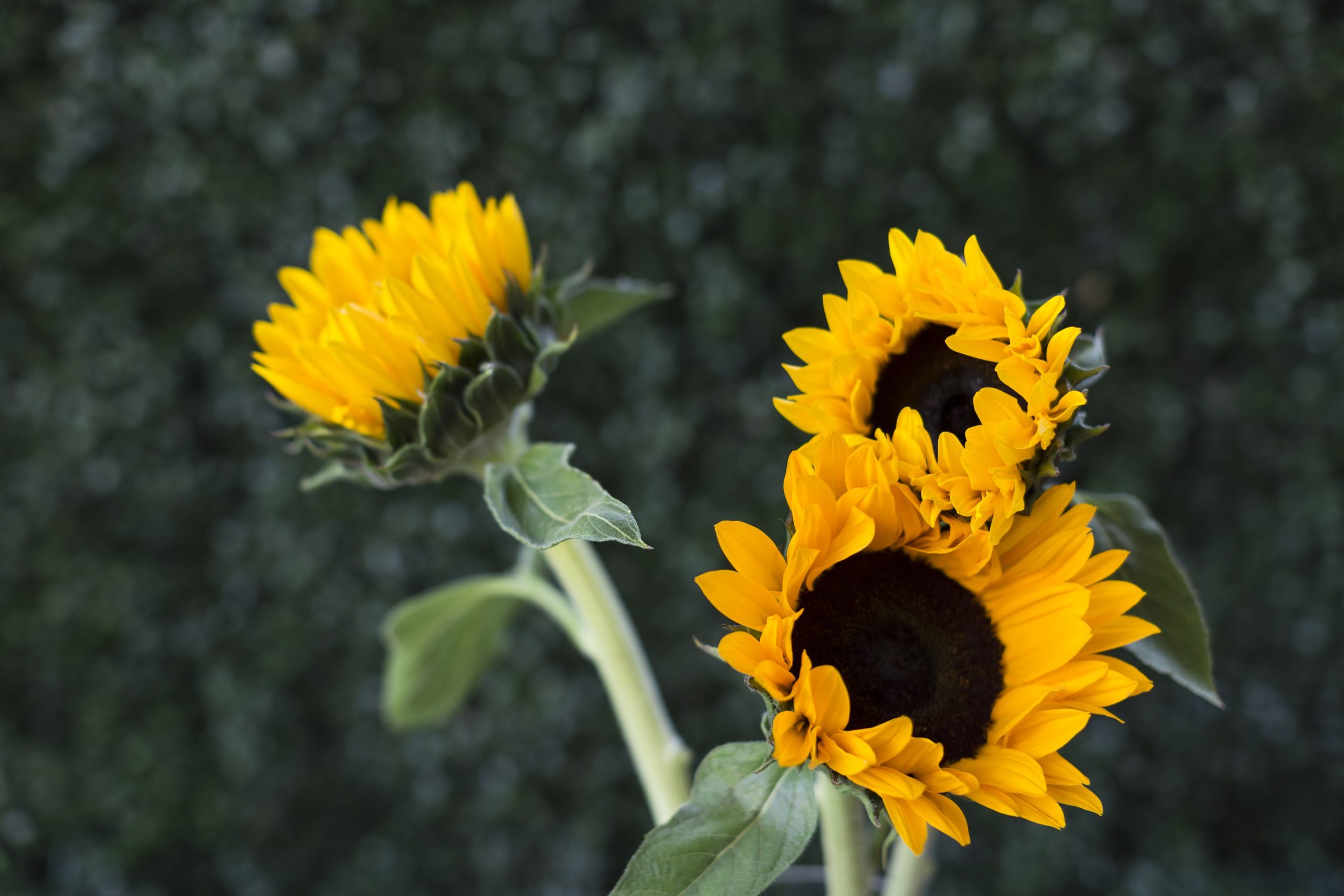 Pick Inexpensive Features
While I do believe in investing in certain pieces, we're all looking for ways to save (especially this year). While you don't want to fill your home with a bunch of cheap junk, there are some amazing finds at places like Dollarama. That's where I picked up this small white lantern (which I used on our deck this summer, too). This is the perfect type of item you could spray paint to match your decor colours. At $3, you can't go wrong!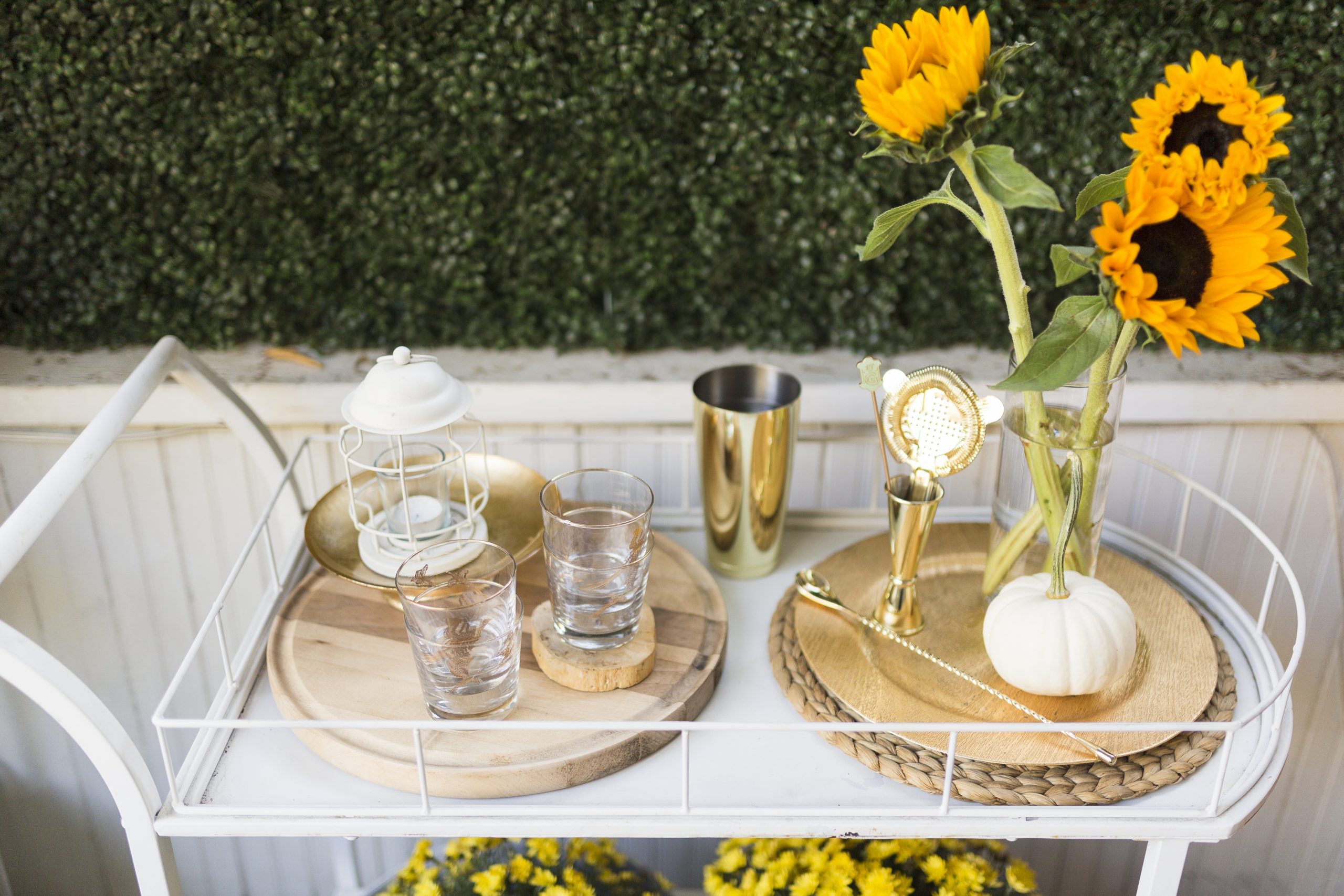 Pop In Pumpkins
A touch of pumpkin is a must! I worked in a few of these long-stemmed white pumpkins from Freson Brothers in different areas of our home. The long stem gives it a more whimsical look. It's a pretty and subtle way to incorporate the season.
Showcase Gold Barware
First off- this would be a great gift for someone who prides themselves on mixing up a good drink. Canadian company Fifth and Vermouth specializes in beautiful barware. I LOVE my gold set! Check out their copper, steel, and gold cocktail sets here.
Thrift For Vintage Glassware
Add some more personality to your cart with cool vintage cocktail glasses. These ones were gifted to us by our friend Mike Johnston (Mr. Kitchen Magpie). He has the best vintage glassware collection! Check it out here. 
Finishing Touches
Adding twinkle lights to anything instantly adds magic. These fairy lights (not pictured) are perfect for seasonal decorating projects. I will caution – they can get easily tangled. The best way to keep things straight is wrapping the whole string around the battery pack, and slowly unwinding as you twist around.
I would love to see your finished product! Be sure to tag me on Facebook, Twitter, and Instagram.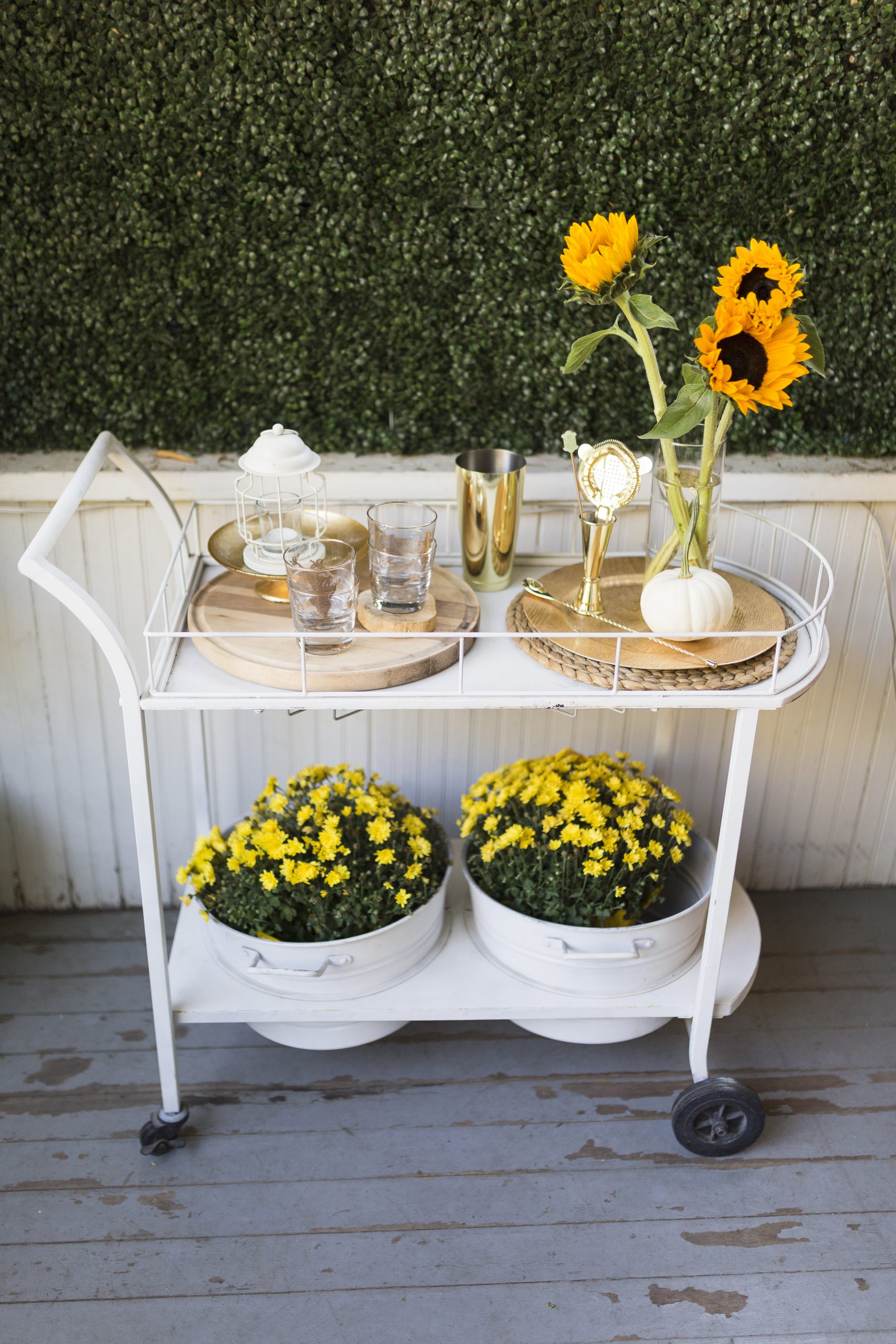 photos: Dallas Curow
Pin this to your Fall Decor and Cocktail Cart Ideas boards and follow me on Pinterest!
Share your fall cocktail cart photos with me on Pinterest here!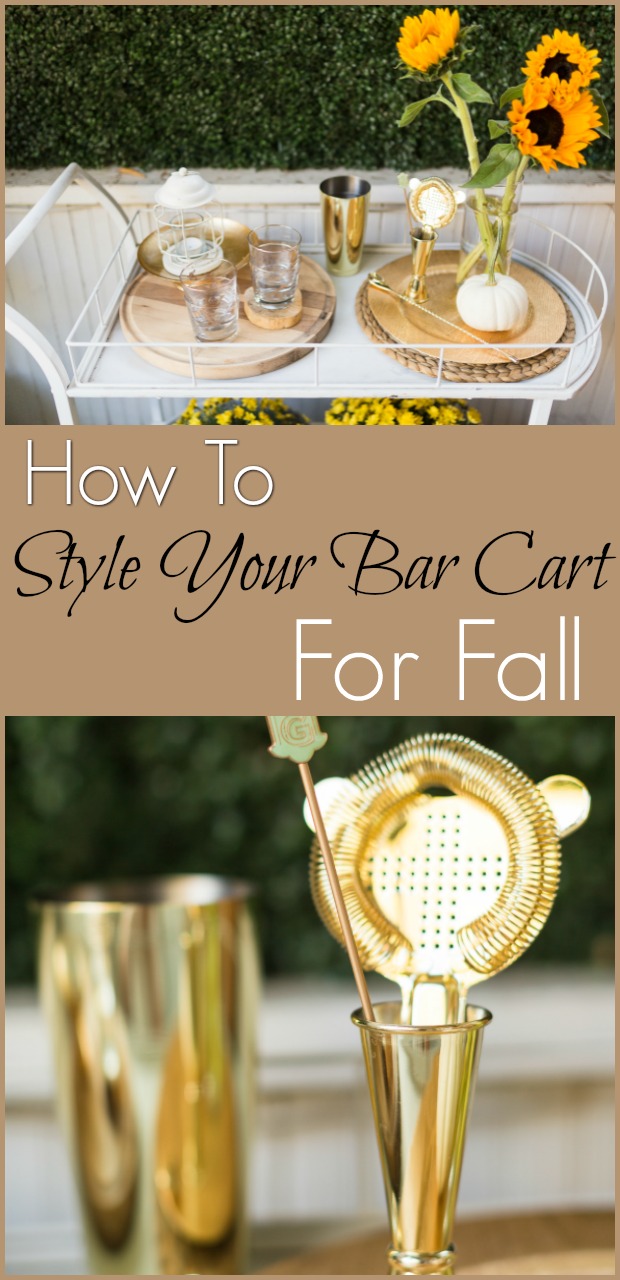 Other Posts You'll Love:
Spooky Chic Halloween Bar Cart
Our Toy Story Halloween Costumes
xx