Interactive St. Patrick's Day craft is more of an experience than just an art project.
Use it for creative play and fine motor skills.
Interactive St. Patrick's Day Craft
If you're looking for a St. Patrick's Day activity that's fun, simple and great for fine motor skills – this is it! You could also use this as a leprechaun trap! When you're done here head on over to Pretty Leprechaun Traps for some more inspiration.
I find the quicker the craft the better for the little guys. Or, you can do it over the course of several days. To prepare for this one, I got most of my supplies at Dollarama and Party City.
Cost: $15 (approx)
Time Investment: 10 minutes (not including paint drying time)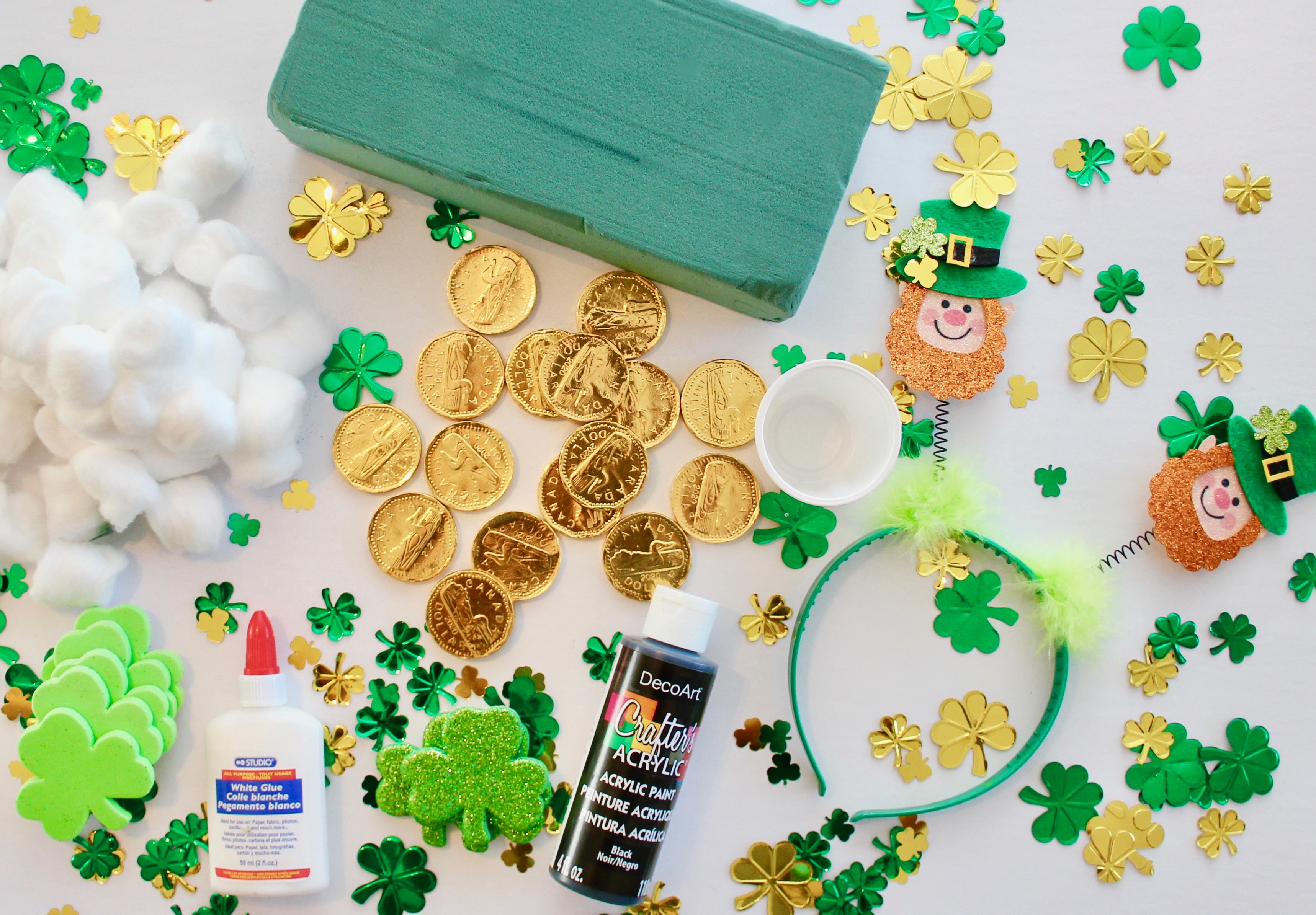 You'll Need:
Oasis floral foam
Pipe cleaners. You can go with the traditional colours of the rainbow (red, orange, yellow, green, blue, indigo, violet) or let your kids go wild with whatever colours they want.
Bag of cotton balls (for clouds)
Glue
Small plastic bathroom cup (for the pot of gold)
Black craft paint
Gold candy coins or toy coins
Shamrock foam stickers
Leprechaun character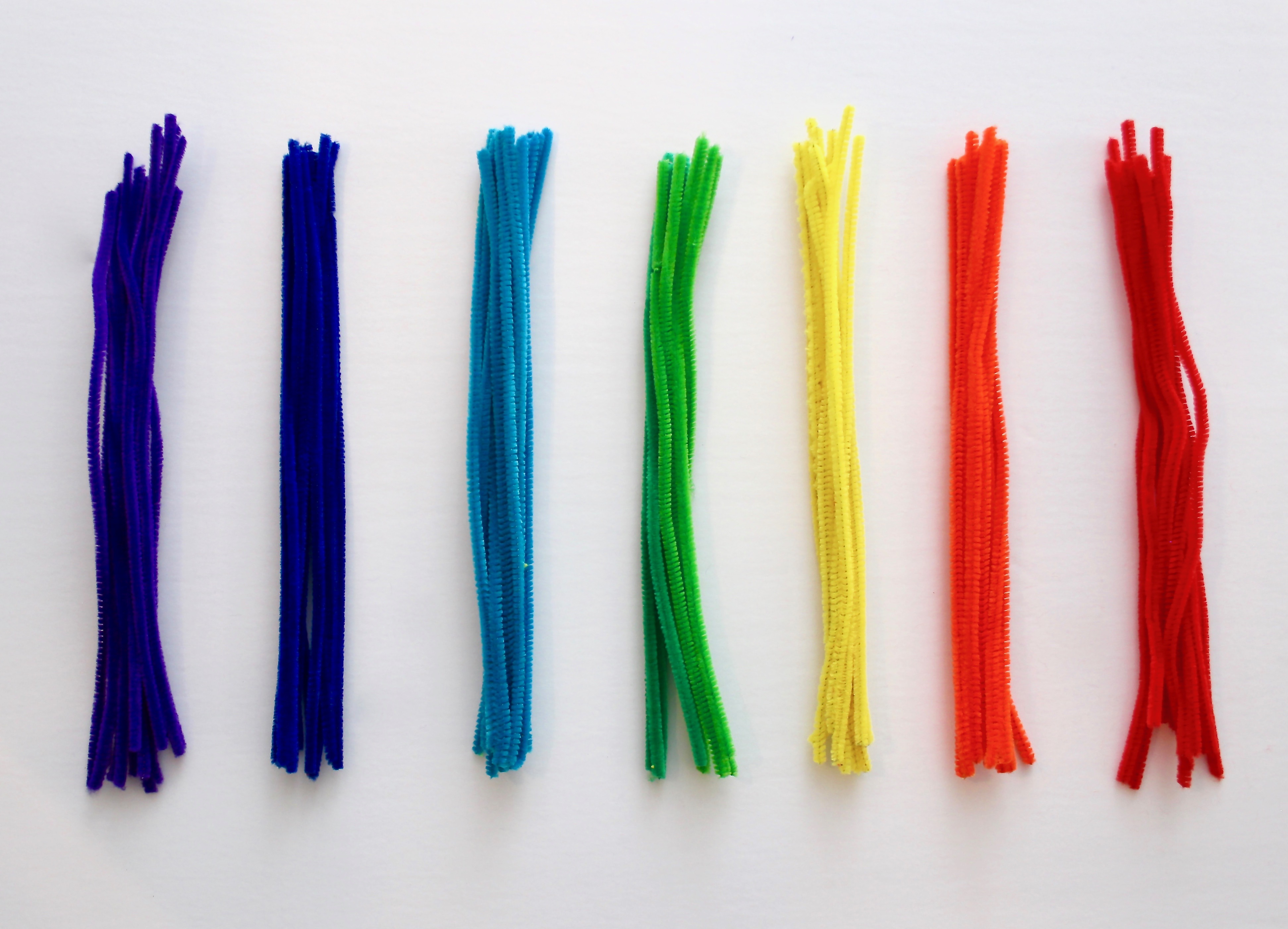 Directions:
Paint your small bathroom cup black. If your child has a short attention span, you may want to paint the cup ahead of time and just have them complete the rest of the project. Make sure to paint the inside first, then the rest. Let it dry for about an hour to be safe.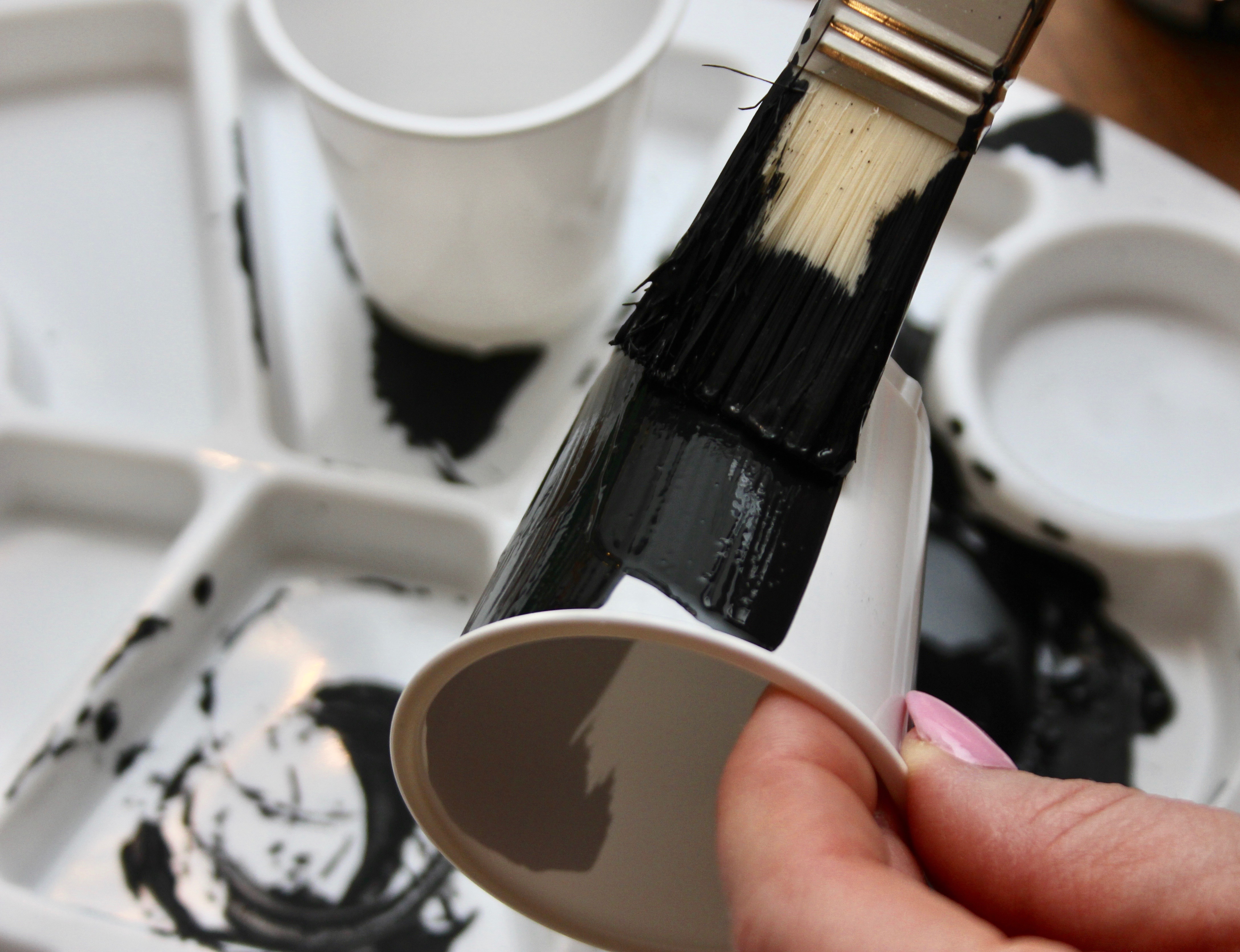 Next, stick your pipe cleaners into the oasis floral foam. For added fullness, I used two pipe cleaners per colour of the rainbow.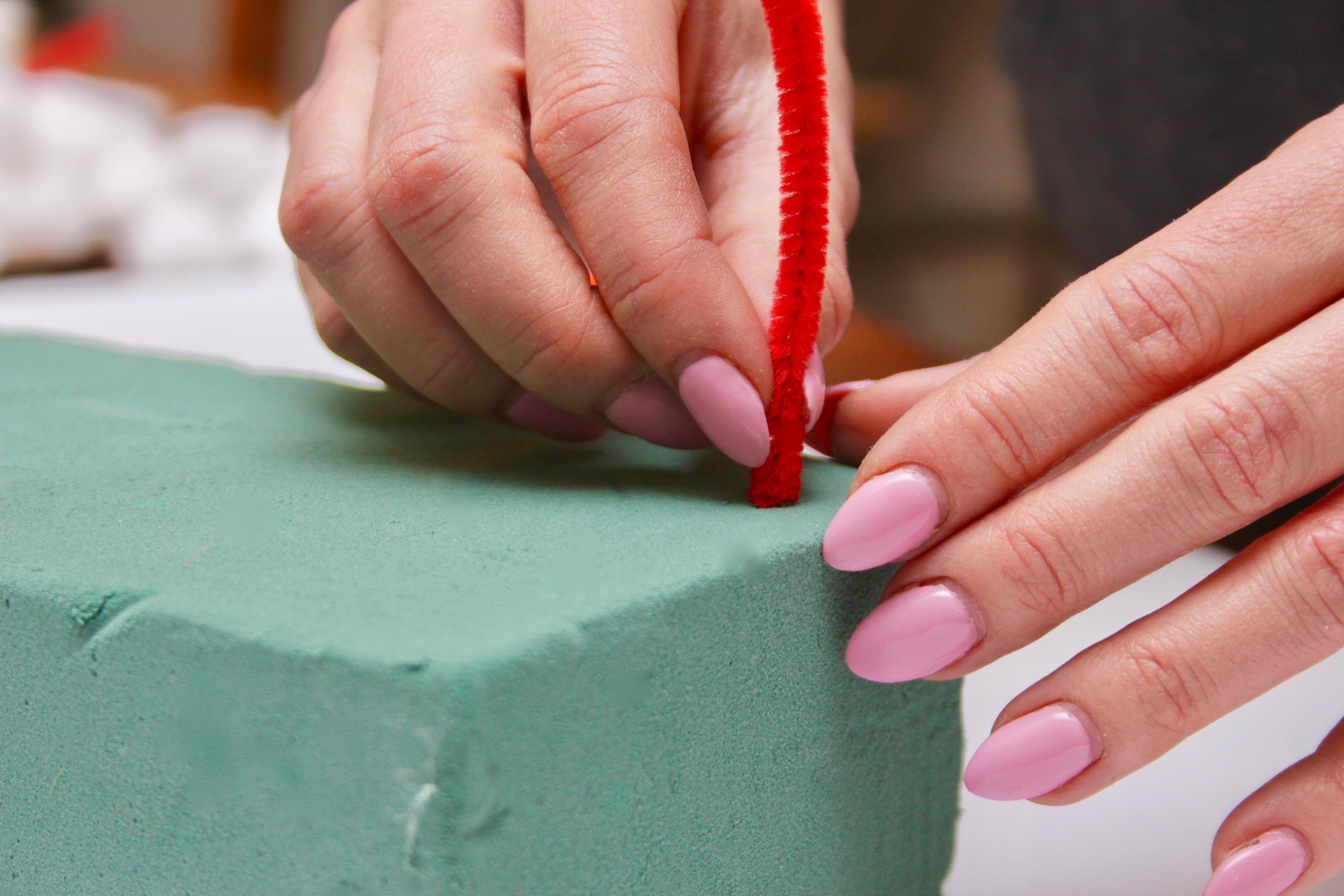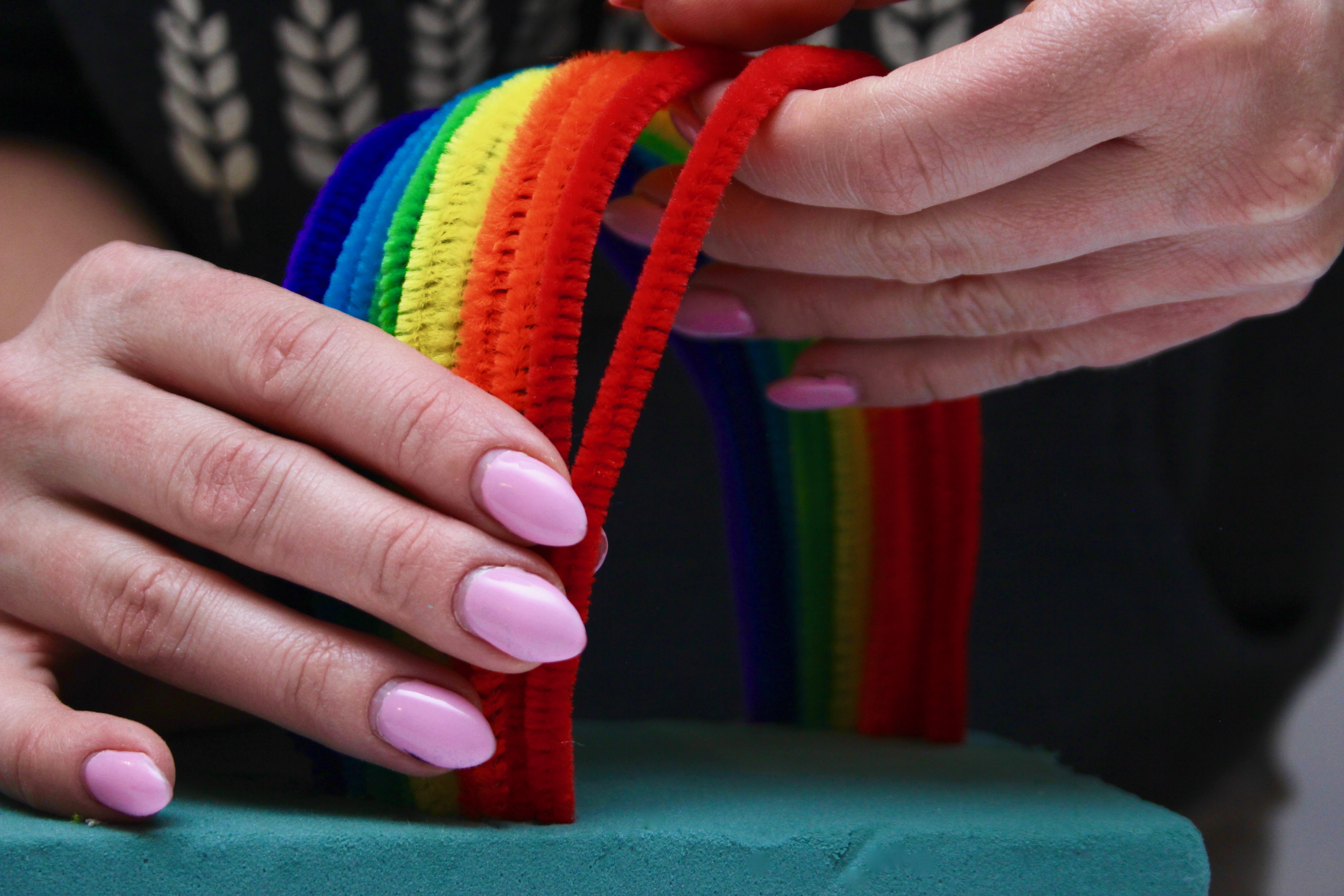 Then, glue your "cloud" cotton balls at both ends of the rainbow, and fasten your black plastic cup to the oasis.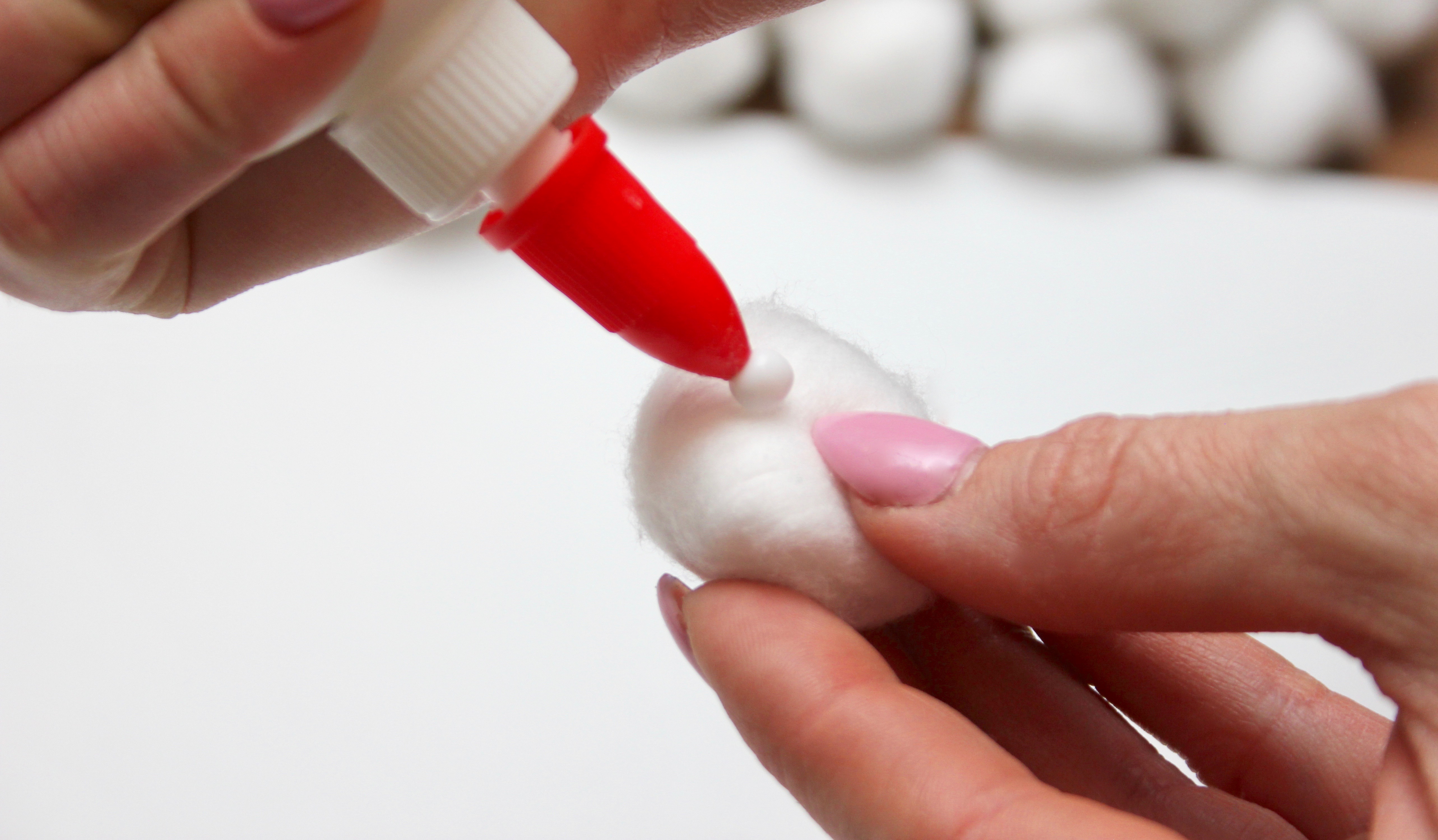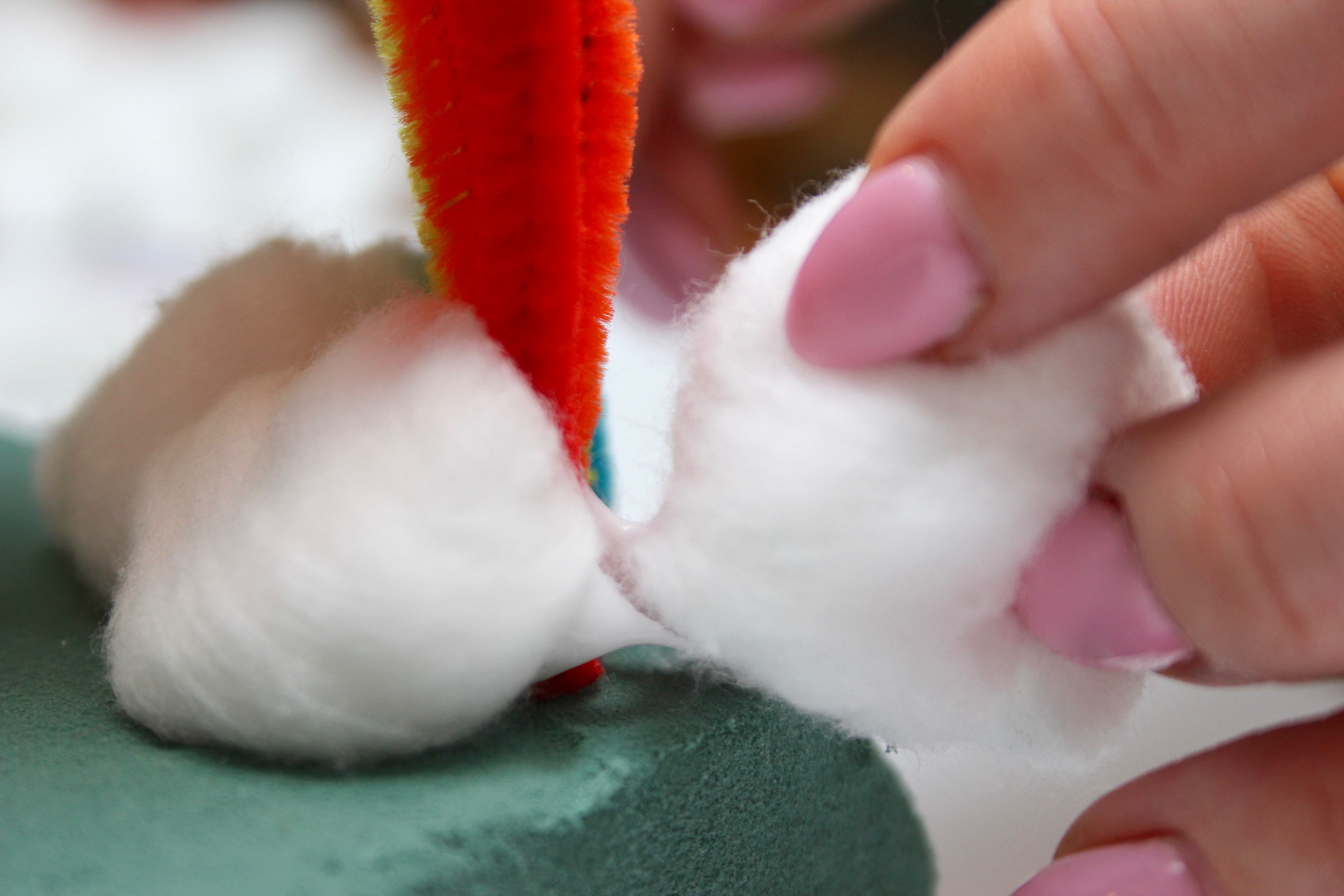 Next, add the leprechaun to your project. We picked up a St. Patty's Day party headband and detached the leprechaun faces on springs. The springs were perfect to anchor the face to the oasis. Feel free to get creative with your character!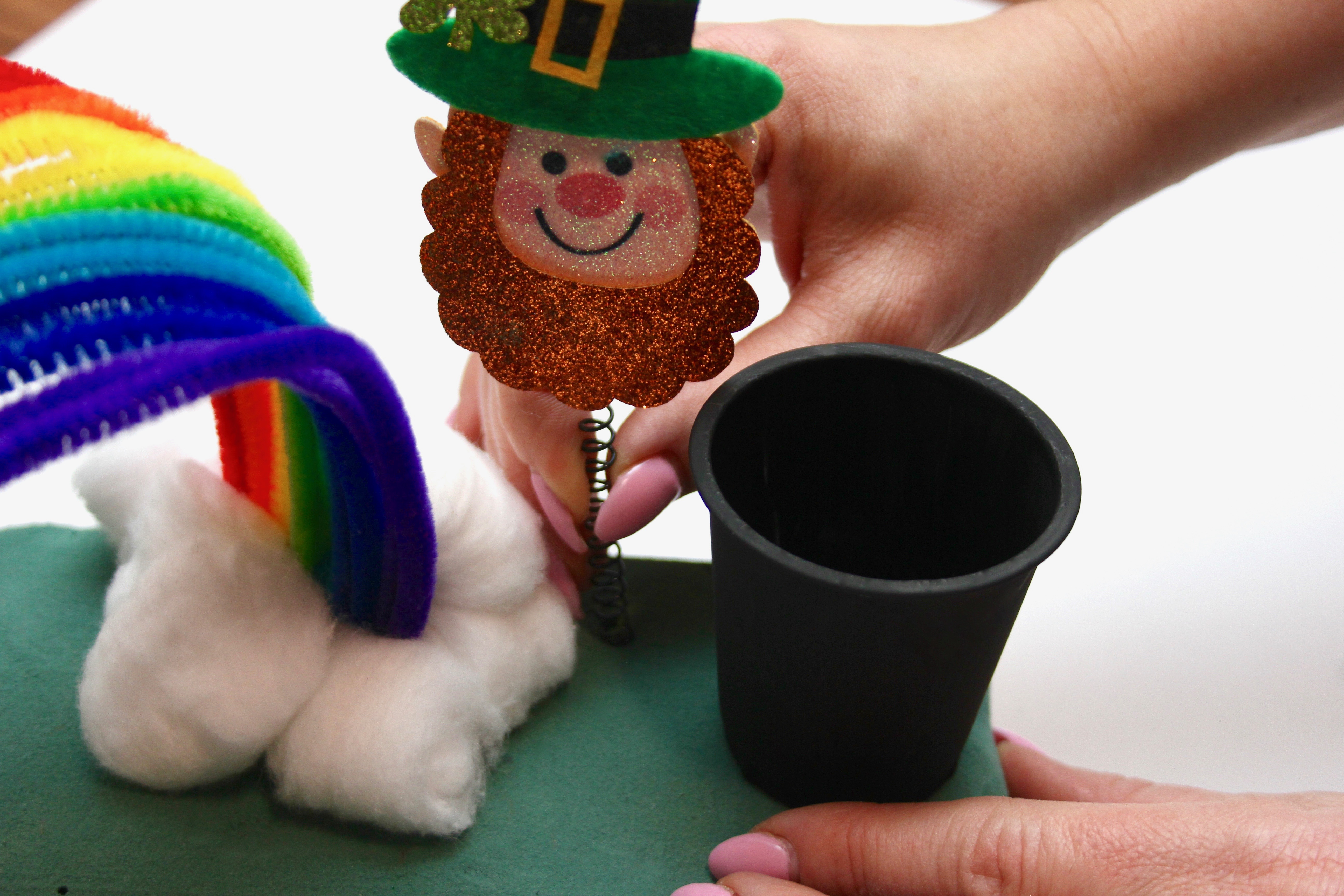 After that, have them stick the foam stickers to the sides to add in more colour and life to the project. The crafting part is complete!
Here's how it's interactive:
We named our Leprechaun "Lucky." Lucky is known to fill up empty black pots at the end of rainbows with gold coins while little ones are sleeping. You could finish your project before nap time, and then have them discover the gold after they wake up, giving them the incentive to go to sleep (I'm all about bribery).  Feel free to use toy coins instead of chocolate. Perhaps they could cash in their toy coins for a snack or time with the iPad (however you want to structure it!).
You can talk about how rainbows are formed and listen to rainbow songs, or chat about St. Patrick's Day. I build up the story of Lucky over two days before we did the craft and the coins appeared. The excitement built, and it was fun for me to watch Wyatt become so interested in what Lucky was going to do.
How is this craft beneficial to your child's development?
Fine motor skills (poking pipe cleaners into the oasis and placing glued cotton balls at the end of the rainbow, sticking foam stickers on, and painting the cup black).
Focusing on one task at a time (because the steps of the craft are quite simple, it's easy for a toddler to focus and still be interested enough to continue).
Learning about St. Patrick's Day.
Learning about rainbows.
Exploring imaginative play and make-believe. Why is exploring imaginative play important? Your kid will develop social skills and gain confidence.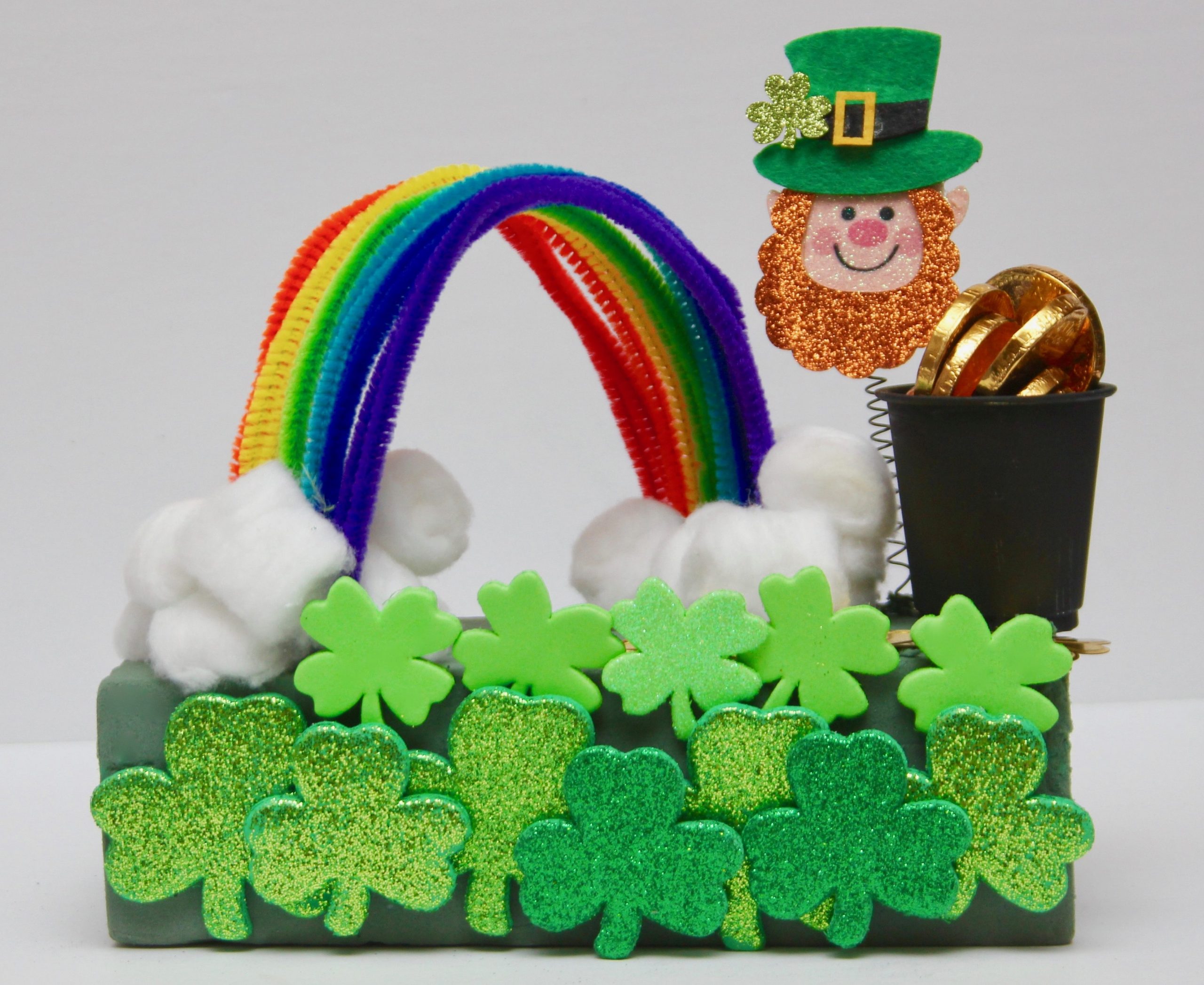 Pin the image below to your St. Patrick's Day Activities board and follow me on Pinterest here.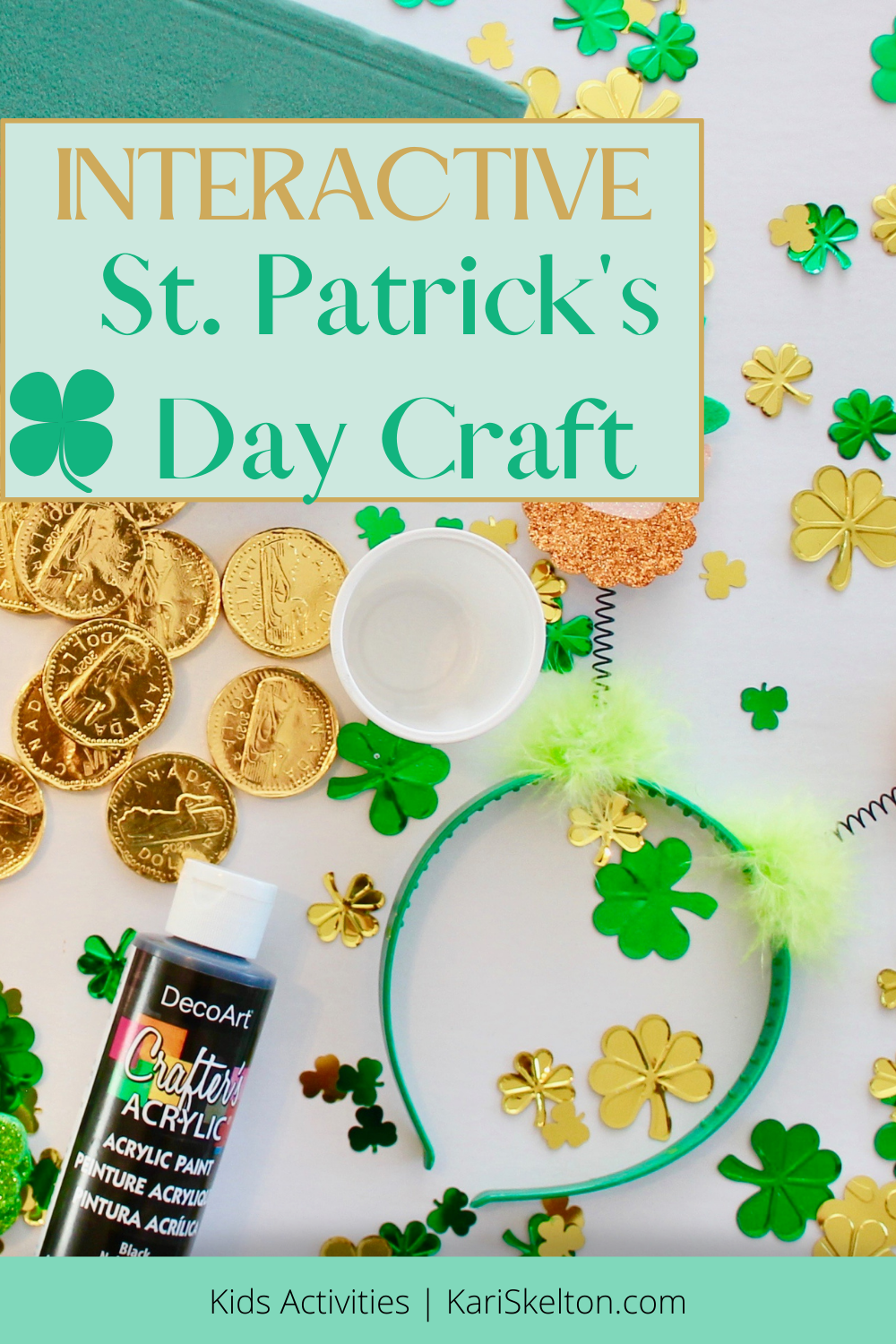 Other Posts You'll Love
Trifle Bowl Easter Centrepiece
Ikea Hack: Wardrobe Turned Linen Closet
xx