Hidden gems, cool local product, and unique events happening in the Edmonton area! Here's your fresh Local Love List!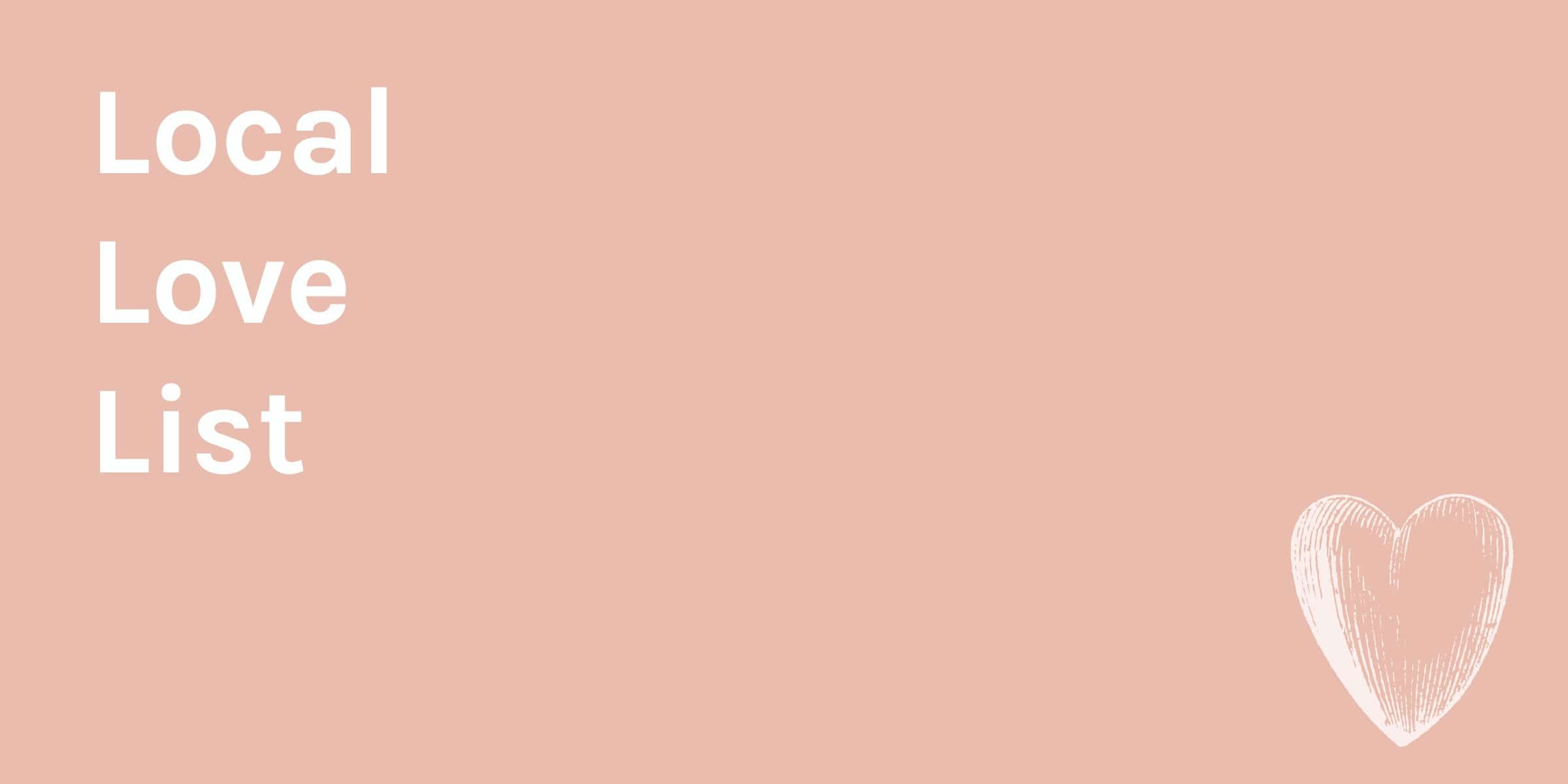 Personal Branding Workshop
I'm so thrilled to be speaking alongside Carrie Doll of Carrie Doll Consulting and Marina Banister, a local Policy and Communications Advisor, at the JA Leading Ladies Leadership Breakfast. We'll be sharing our thoughts and experience around building a personal brand. The event is Friday, February 8th from 9-1130am at The Roots on Whyte Community Building. I would love to see you there! Get your tickets here.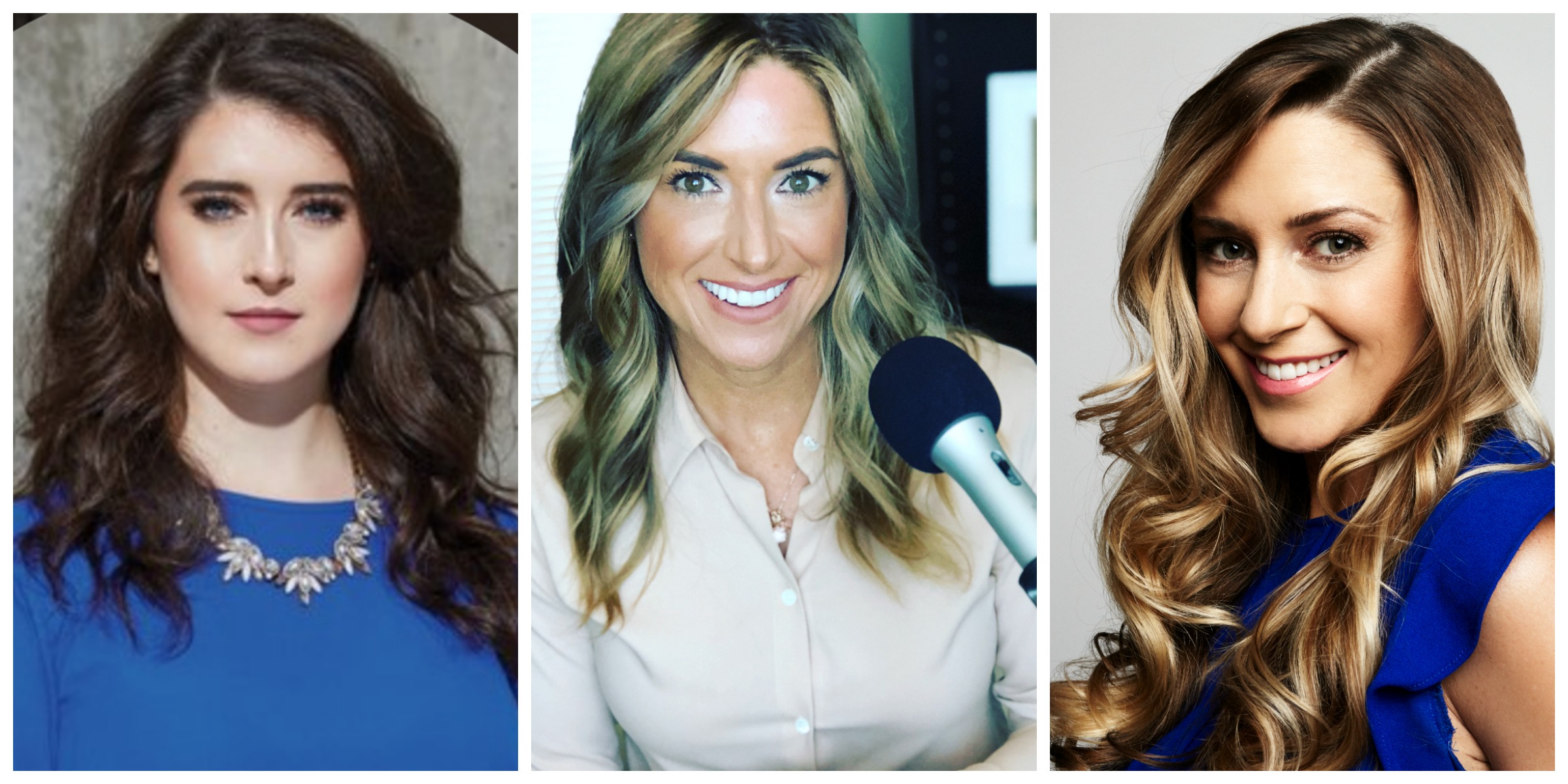 New Co-Working Beauty Salon
The House of Snob is now open. The co-artist space right beside Art of Cake in The Brewery District is where locals in the beauty industry (last and brow artists, makeup artists, estheticians, massage therapists, tattoo artists, acupuncturists, etc.) can rent rooms, beds, makeup vanities. Rentals are available by the hour, day, week or month making it easy to run your business with a flexible schedule. The space also has a photography studio with all the props you'll need to capture your content and a private board room for training and meetings. The official grand opening is February 28th.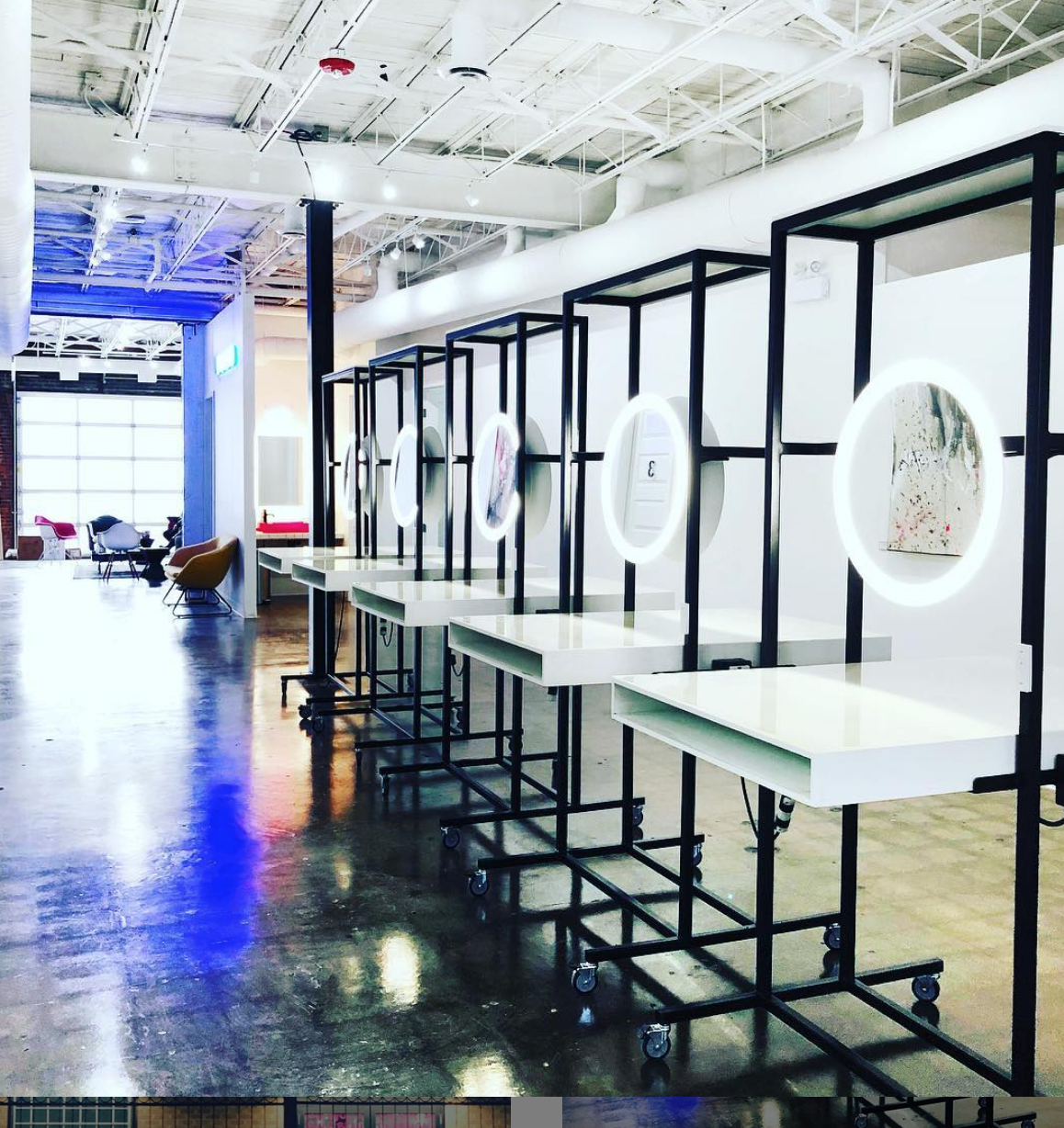 Valentine's Art Party
Creation Space art studio is hosting three separate kids' art parties just ahead of Valentine's Day. Your little one will create hand made valentines, little love bugs, concoct love potions, explore valentines inspired sensory play and more! Tickets are $39 and the class goes for an hour and a half. All the details here.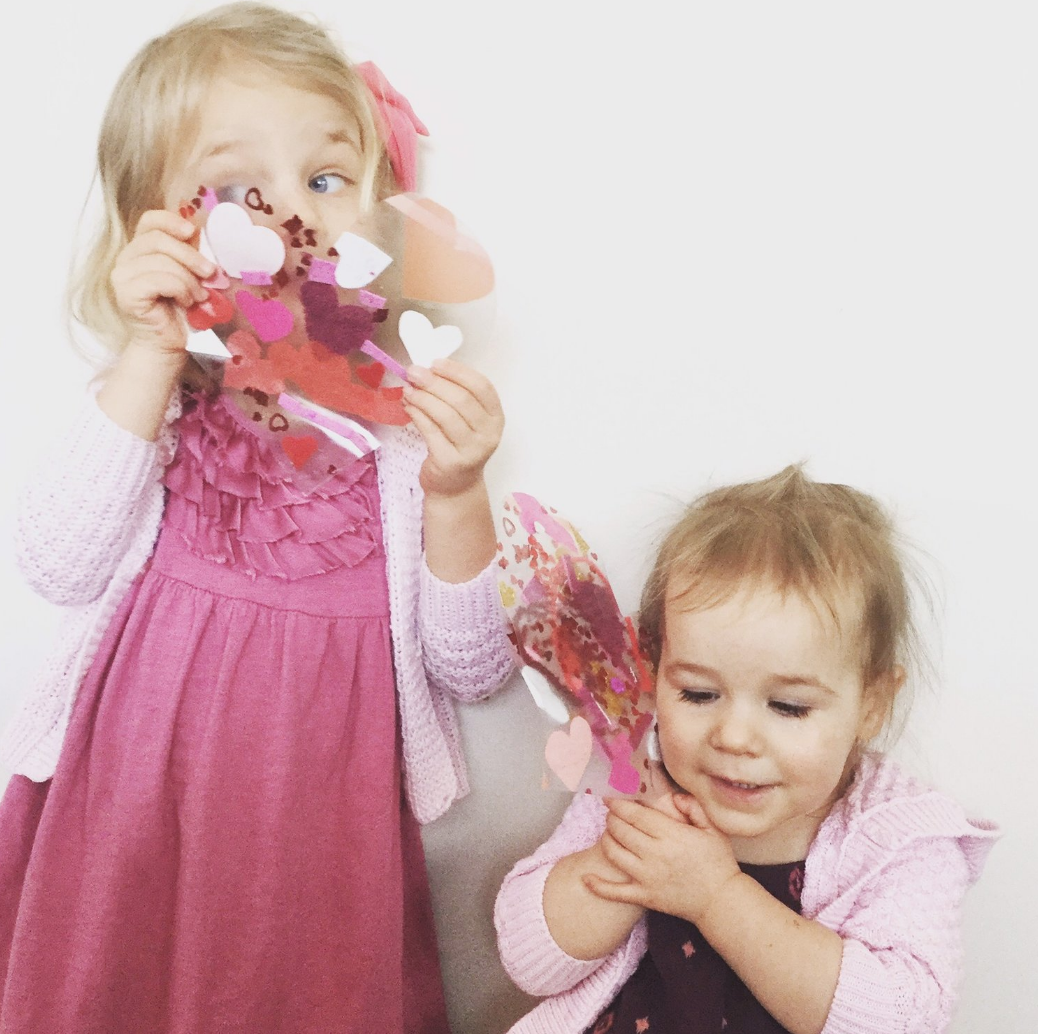 Edmonton Wedding Venue Guide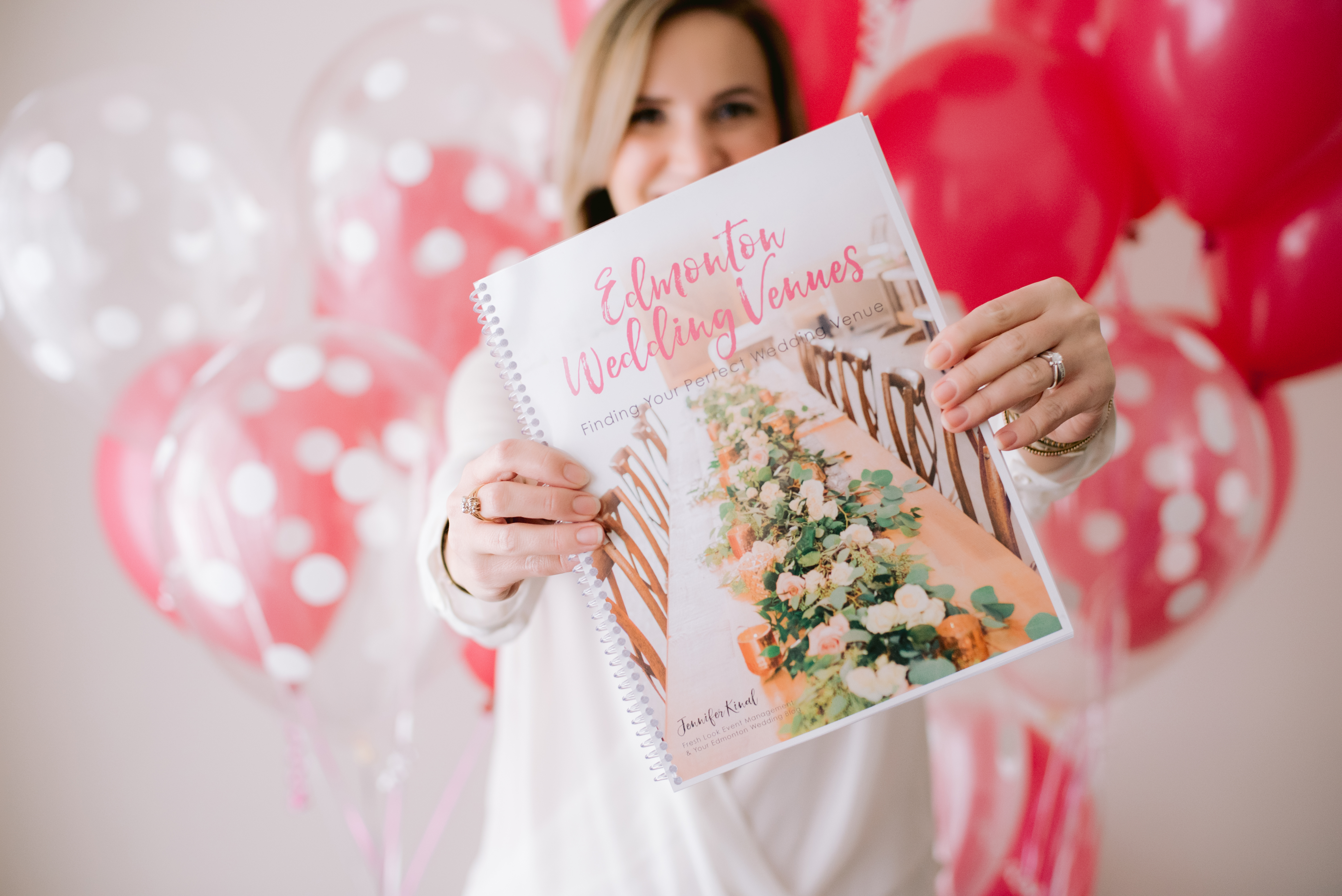 Silver Skate
Sippin' a cold one outside in the middle is so Canadian, and I love it! The Spirits on Ice Festival (part of Silver Skate Festival) goes Saturday, February 9th at Hawrelak Park. It's a heated outdoor tasting tent featuring wine, beer, and food samples from seven local restaurants and vendors. Plus, there's live music and other entertainment. I'll have tickets to give away next week!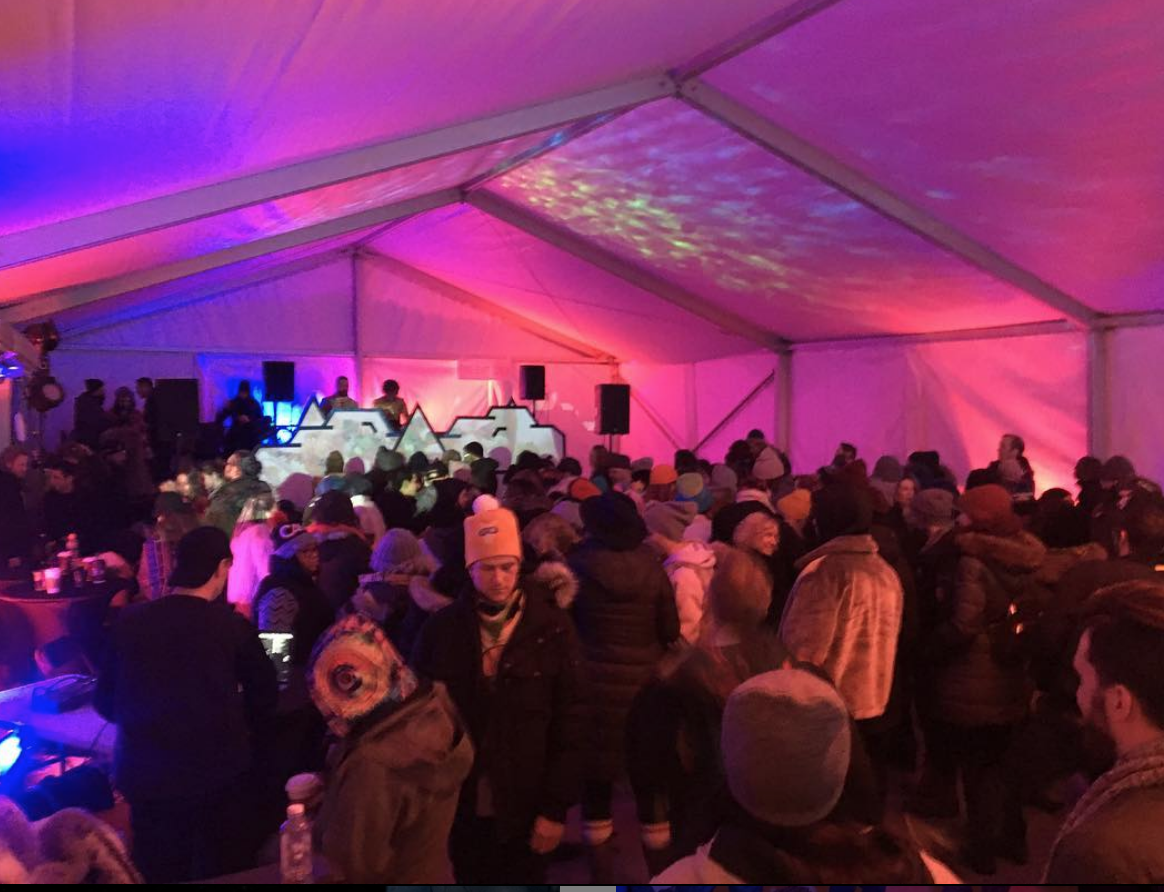 Piglets + Flowers
This was too stinkin' cute not to share! 🙂 Good Land Farms, a sustainable farming operation and fresh-cut flower farm in Parkland County, shared the news of their pig HayHay giving birth to piglets…on Instagram Story! Head over to their feed to see more. They also do fresh cut flower subscriptions from July-September where you get gorgeous locally-grown flowers delivered every week. More on that here.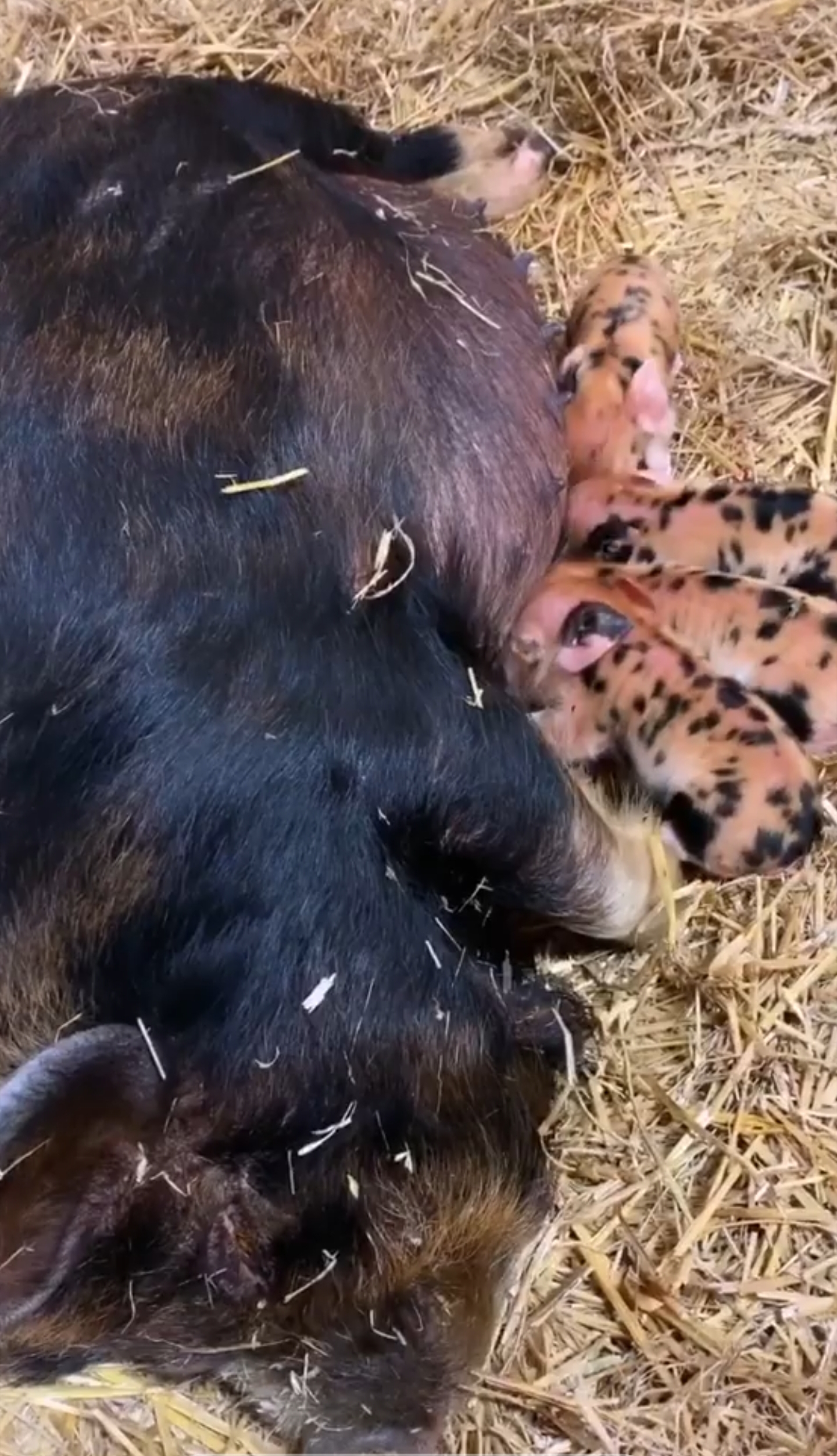 Wilfred's Cocktails
We finally made it to Wilfred's. It's a gorgeous little restaurant in the Brewery District with really nice wine and cocktails. My favourite was the Tailfeather with Tequila, Aperol, grapefruit cordial, soda, and salt. I'm hoping to pop in soon to try their brunch (I hear it's really good)!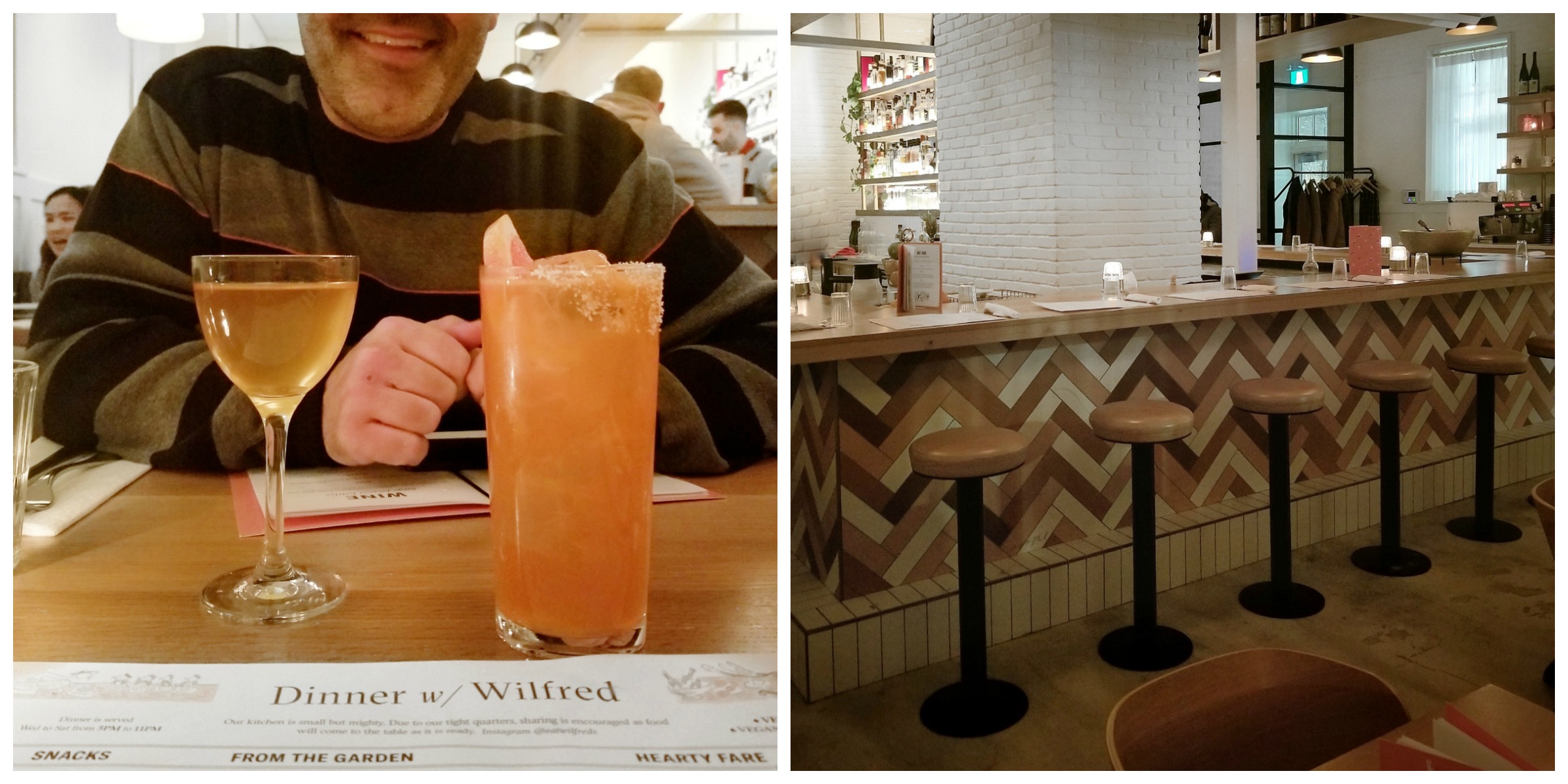 Long Hoodie
This is one of my favourite new pieces in my closet! It's the double-layered long hoodie from Edmonton's Emmy Deveaux. It can be worn open or zipped up as a dress (cheers to clothes that give you more bang for your buck). This is one of many incredible pieces from her collection. I've got my eye on the five-way jacket, zipper dress, and for those of you expecting – the bodycons are perfect maternity wear! Shop here.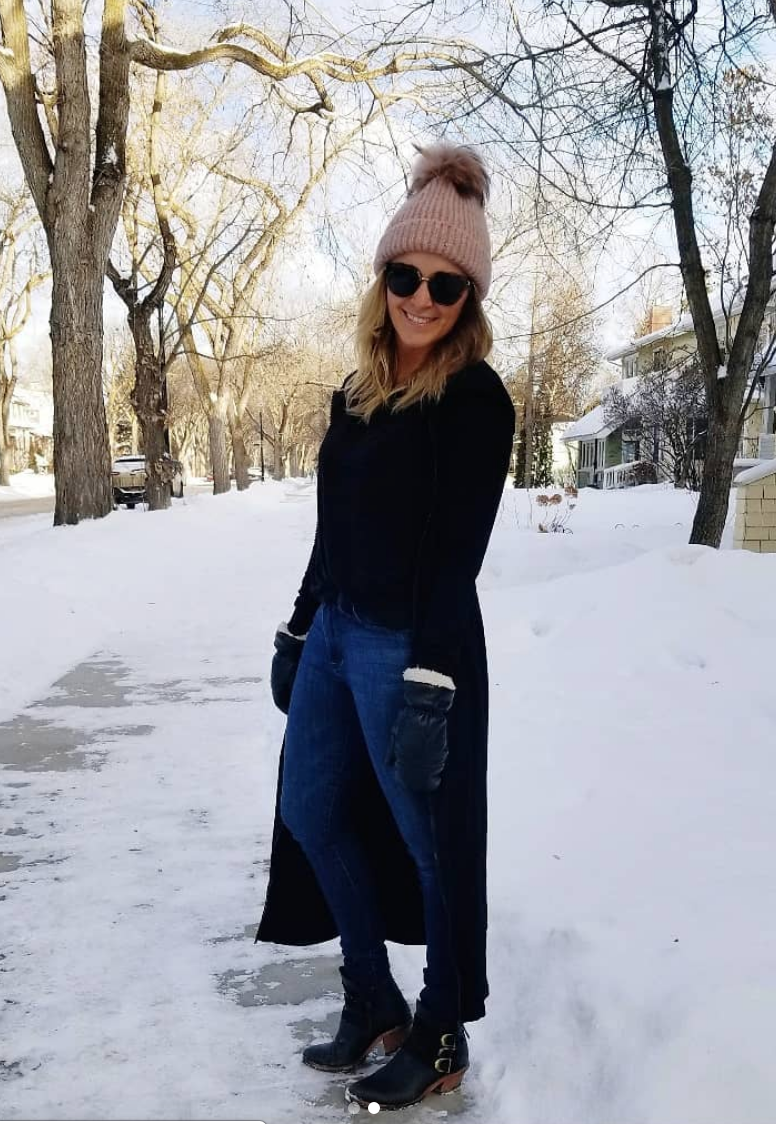 Bowling Date Night
If you've never been to Plaza Bowling on 118th you HAVE to go. Ryan and I went on a date night last weekend, and had an absolute blast. The old-school bowling alley vibes combined with great food and drinks made for a really unique night out. The place was packed, and everyone was having a fabulous time. I'm happy to see them doing so well! You can join a league, you can book them for parties, and you can reserve your lane online! More here.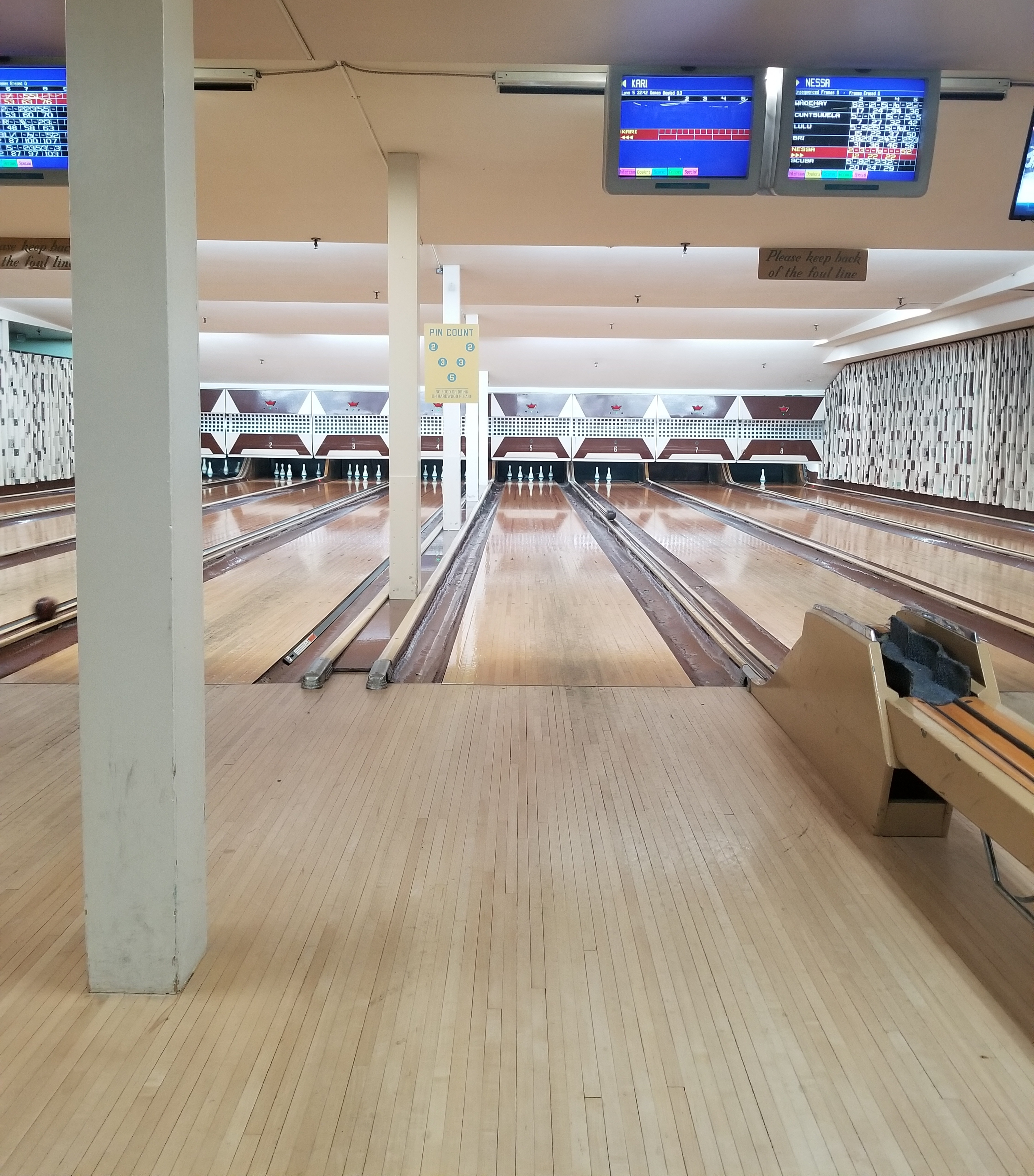 New At KariSkelton.com
The Best Damn Chicken Stock: This stuff is pure gold. Follow my simple how-to-make and fill your freezer (and your tummy) with the best damn chicken stock!
The Best Damn Chicken Noodle Soup: Power-packed with nutrient-rich veggies and a flavourful homemade stock,
this is the best damn chicken noodle soup you'll ever have!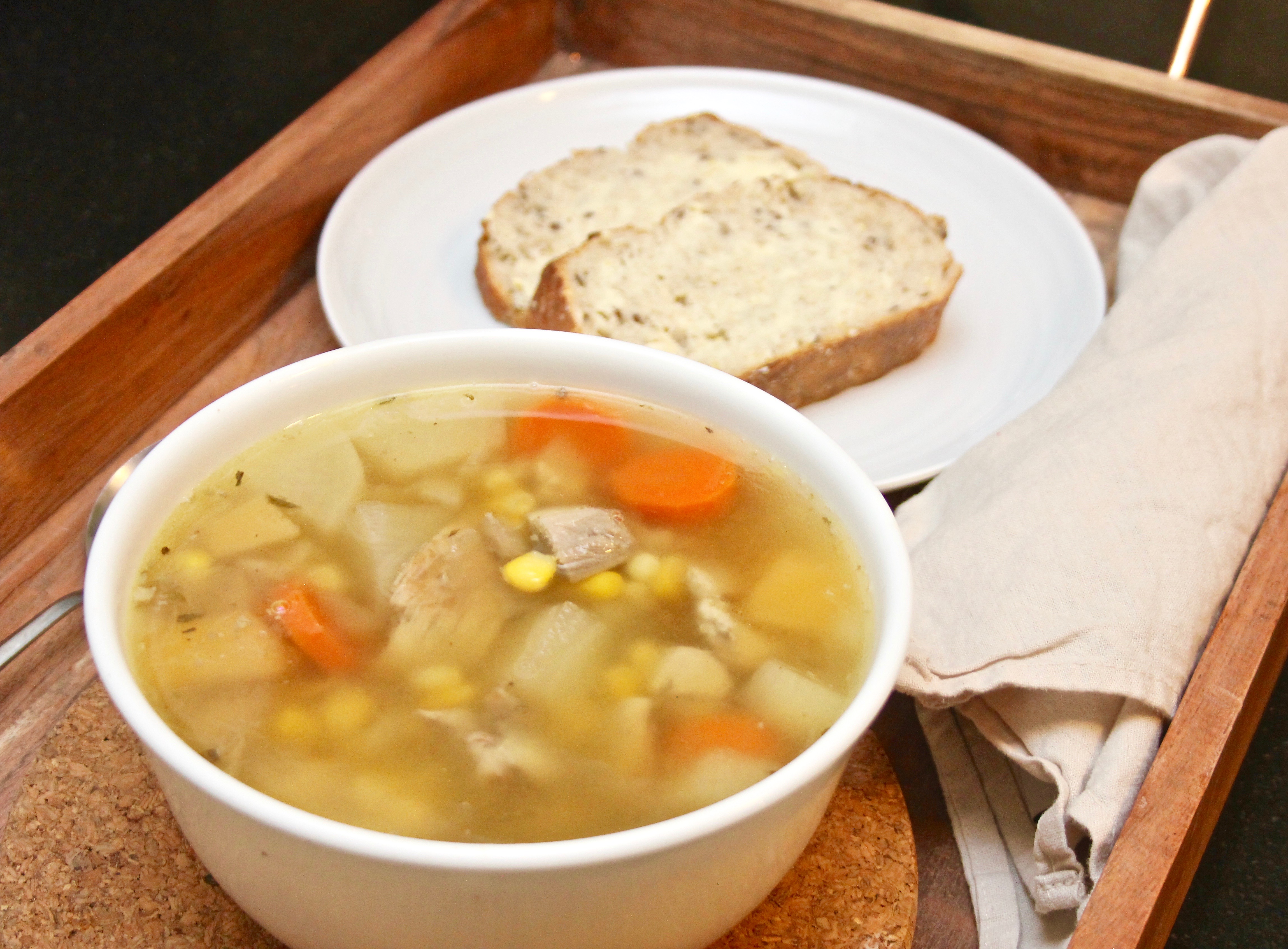 Read last week's Local Love List here.
If you know of any hidden gems, cool local products, or unique events happening in and around Edmonton, please email me!
xx