Hidden gems, cool local product, and unique events happening in the Edmonton area! Scroll down to see what made your Local Love List this week!
The Local Love List is published every Friday. Be sure to pop back next week to see what's up!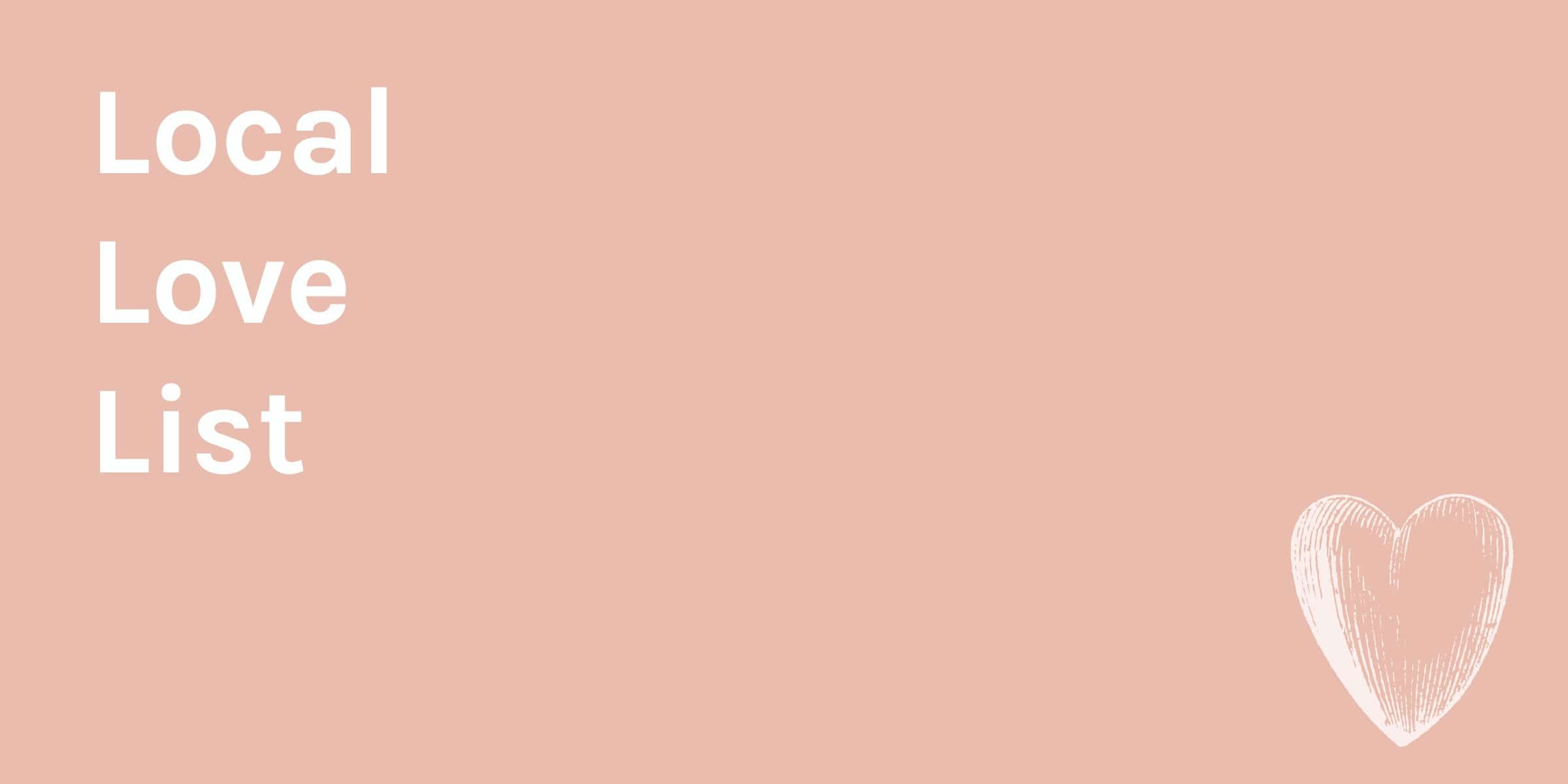 Barn Dinners
This is such a unique culinary experience! Tickets are now available for the Summer/Fall 2019 Old Red Barn Dinner Series kick-off on Monday, June 17. Dine on a special four-course farm-to-table meal in a beautiful barn, overlooking the tranquil Whitemud creek and picturesque farm fields. The cost is $125 and for an additional $10 you can tour the milking barn and get up-close to adorable baby calves and see the operations, including cows milked with robotics. Get your tickets here!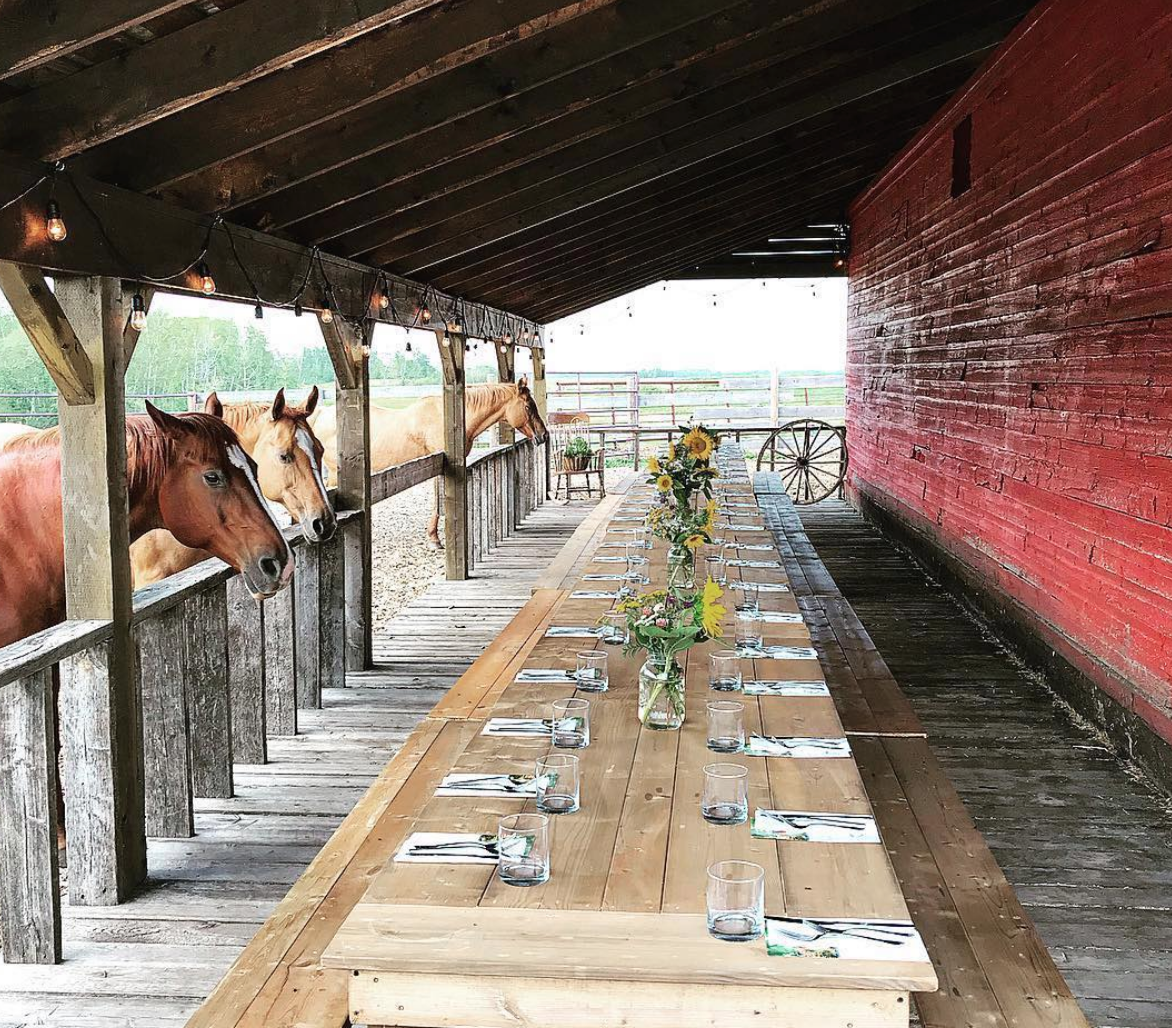 Portage and Main
Wyatt and I stopped into the new Portage and Main store in Kingsway Mall this week to pick up some new spring and summer stuff. They have a cute little colouring area for the kids to hang out while you shop. We love that this local company designs and makes most of its stuff right here in Edmonton and the fabrics are ethically sourced. The quality is amazing too! Some pieces we got two years still look brand new. Shop them online here and use the code Kari20 for 20% off site-wide! (Wyatt's wearing the sleeveless hoodie and camo shorts).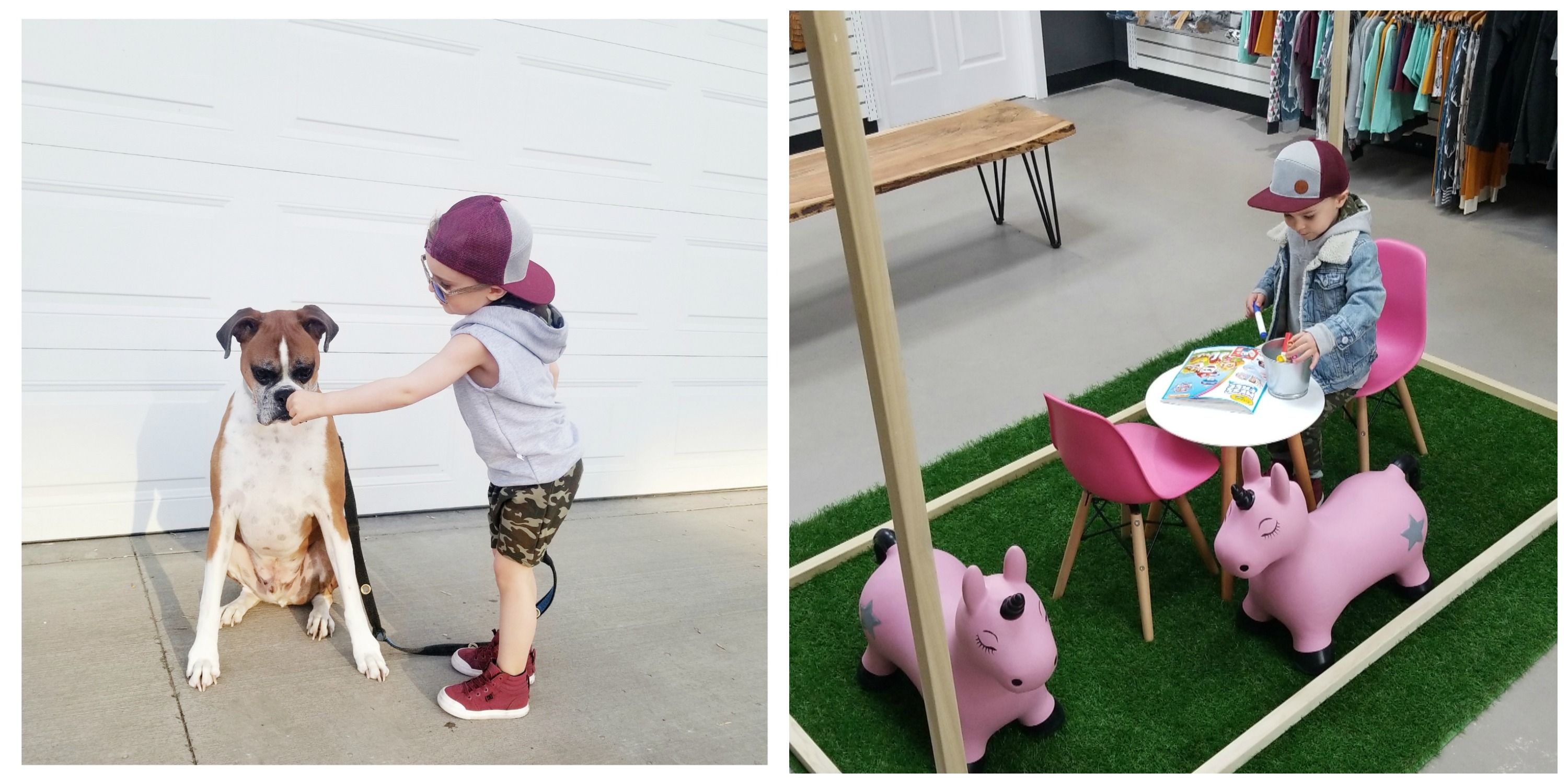 Boocha Bar
A little birdie told me boocha is getting set to open its first brick and mortar! Up until now, Edmonton's 'first Kombucha brewer' has been (and still will be) available at select retail locations and a few local markets. Word is the new shop will open before summer somewhere off Whyte Ave. Right now boocha brews in small batches in the kitchen of the Starlite Room. I'll be sure to pass along more details as I get them.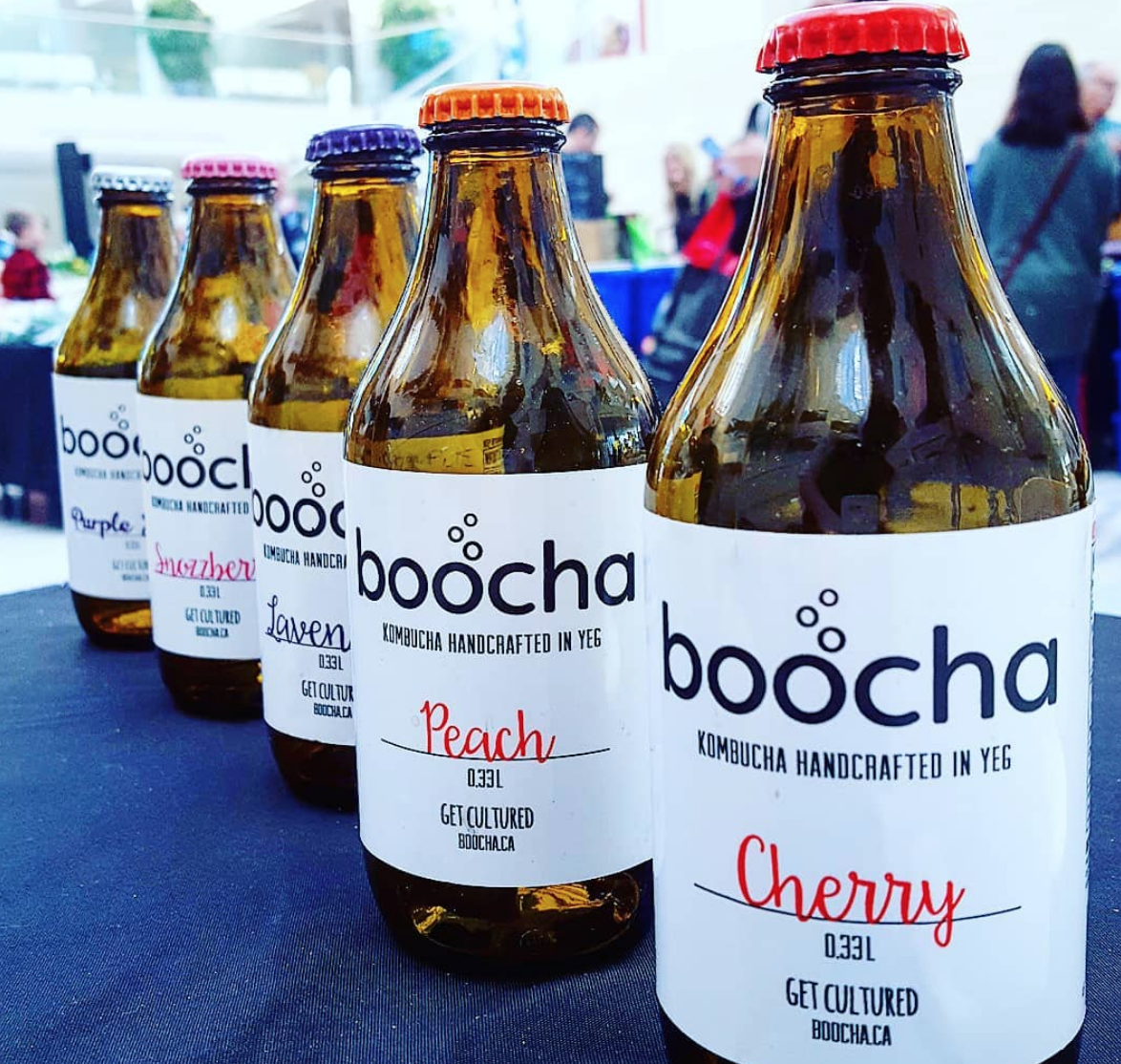 Shopping Event
Here's a fun evening out in the heart of Beaumont! Twig and Velvet is hosting a Spring Fling event Friday, April 26 from 5-10 pm at Jef's Cafe. There will be drinks, snacks, a presentation and fashion show by Stylist Jennifer Clark, and music by singer/songwriter Lora Jol. There will also be prizes and ALL Jewellery by Twig And Velvet will be 15% off and scarves by Annaël Scarves will be up to 45% off! More information here.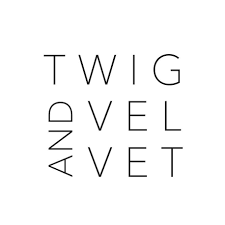 OEB 124th Street
You'll have to wait for a bit longer to check out OEB 124th Street. The doors will now open this summer, instead of this spring as originally planned (no specific date given). This will be OEB's second location in Edmonton. You can check them out downtown at 10174 100 A Street. Last time we were there the wait time was over an hour, so I highly recommend making a reservation during the week or joining the online waitlist on the weekends.
Peony Subscription
The Cory Christopher team is back with another floral subscription! This time – peonies! You can sign up for the three-week peony subscription here. These fresh beauties, grown at Birchwood Meadows, can either be picked up each week at the CC studio at 10525 111th Street or delivered (for an extra fee).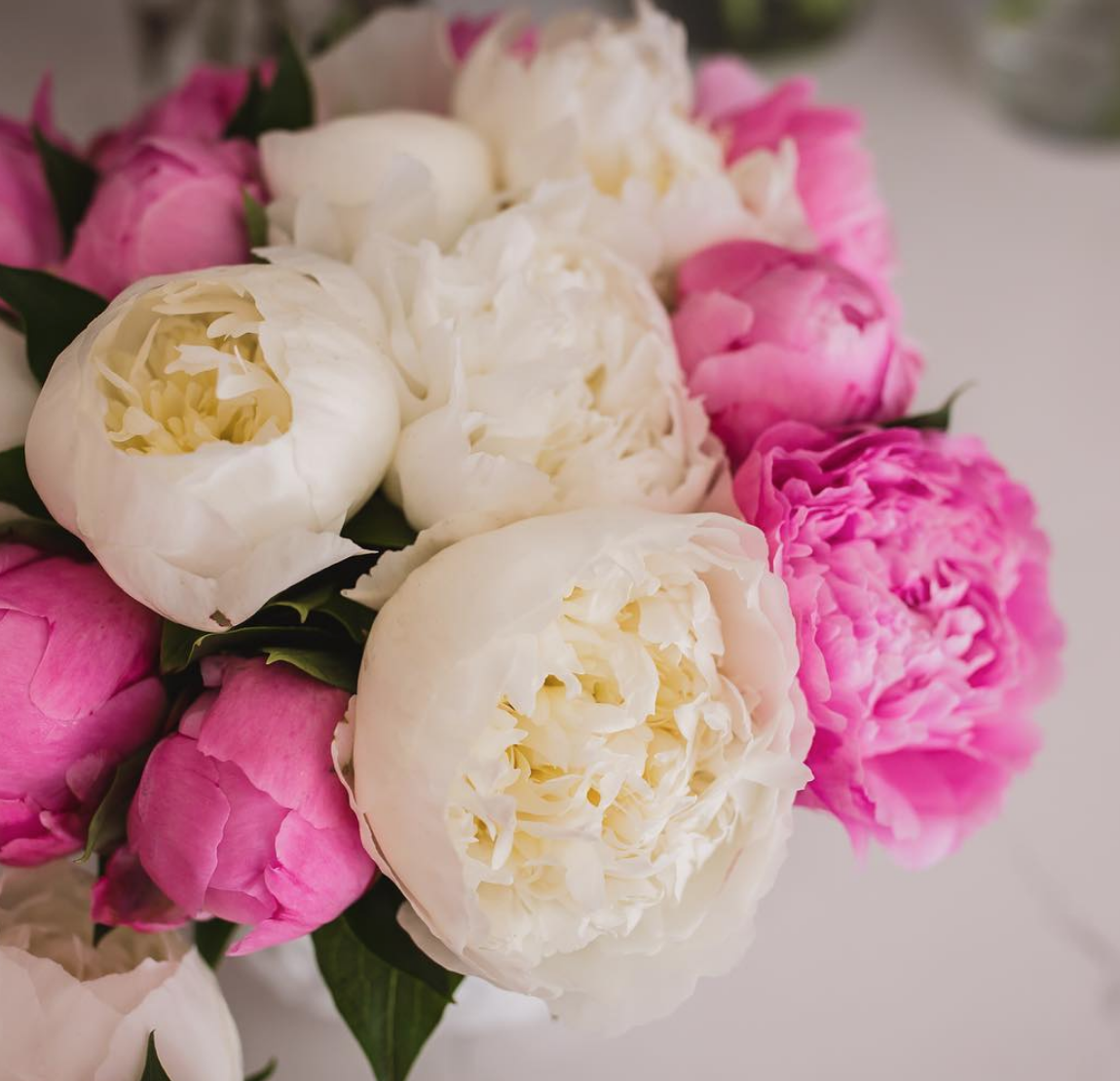 Fancy Toast
The artisanal toast trend has hit Edmonton. Honestly, I'm surprised it took this long to get here! Some local spots may have one option on the menu but it sounds like fancy toast will be the focus at Toast Culture. The new restaurant is set to open sometime this spring in the old BRU Coffee + Beer House in the Pearl building at 11965 Jasper Ave. Follow their journey here. To bring you in the loop, artisanal toast is thickly sliced bread slathered with spreads and toppings. For example, a similar-style restaurant in another city offers an option of butter, honey, preserves, housemade lemon curd, Nutella with olive oil and sea salt. This is one of multiple options and varieties.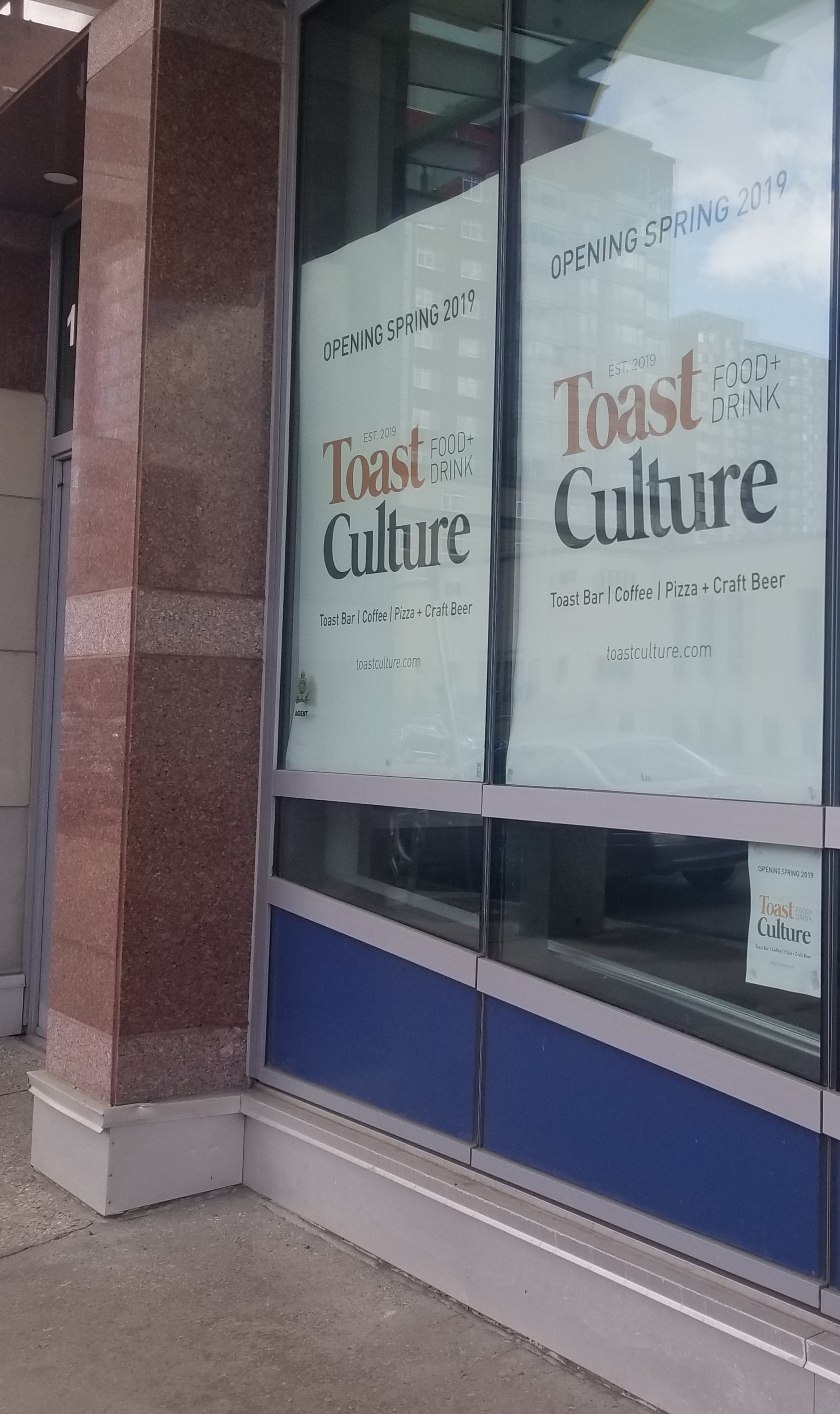 River Valley Programs
While the months are warmer in Edmonton – get outside and take advantage! Be sure to check out River Valley Programs by the City. You'll find multiple outdoor pursuit programs for all different ages and day camps. Biking, archery, canoeing, stand up paddle boarding…and the list goes on!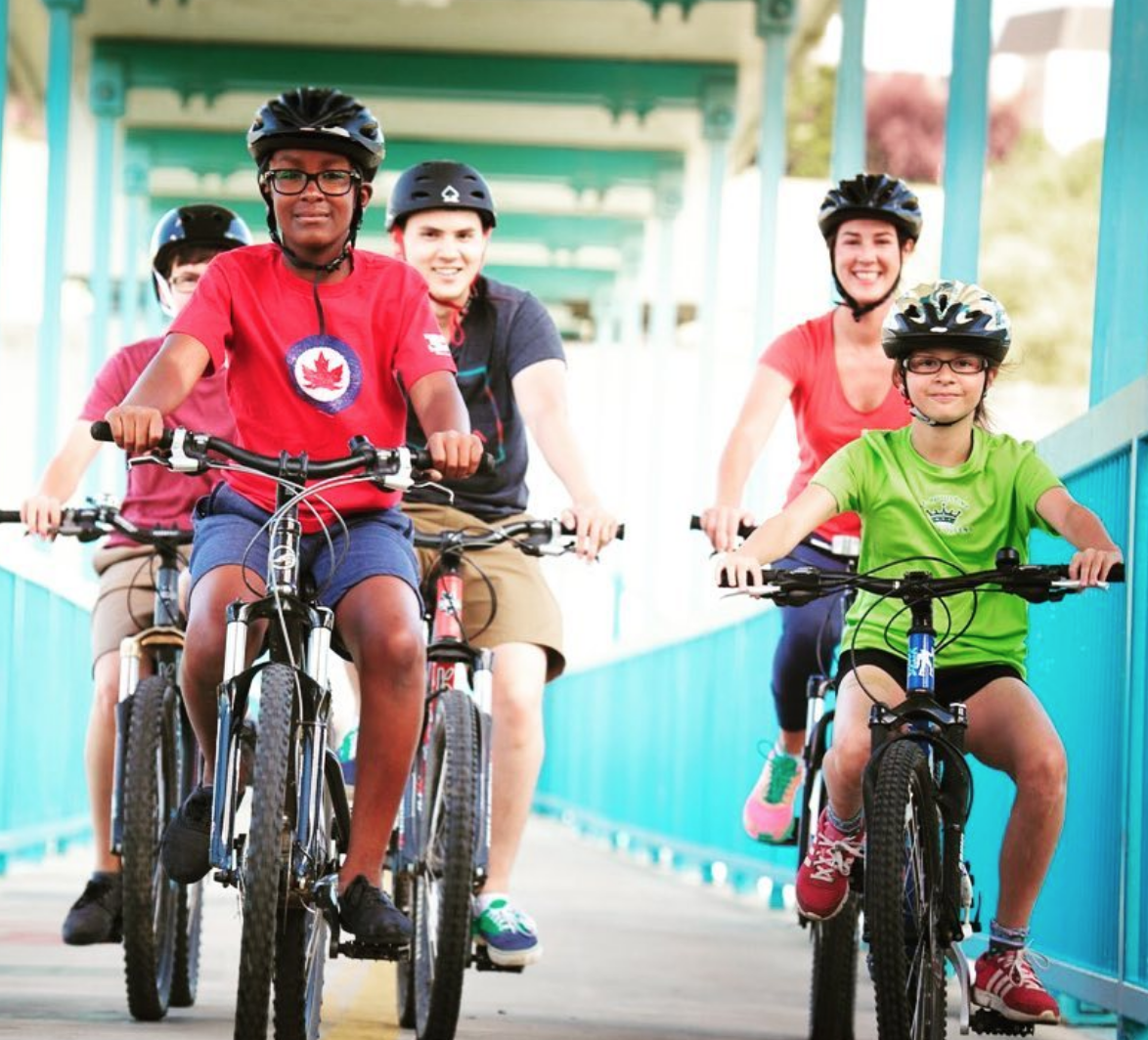 Lux Beauty Boutique Party
The prettiest local beauty boutique is celebrating its 19th birthday party tomorrow (Saturday, April 20)! I hear there will be some serious swag, prizes, mega deals, and even a red carpet! Pop in starting at 9:00 a.m.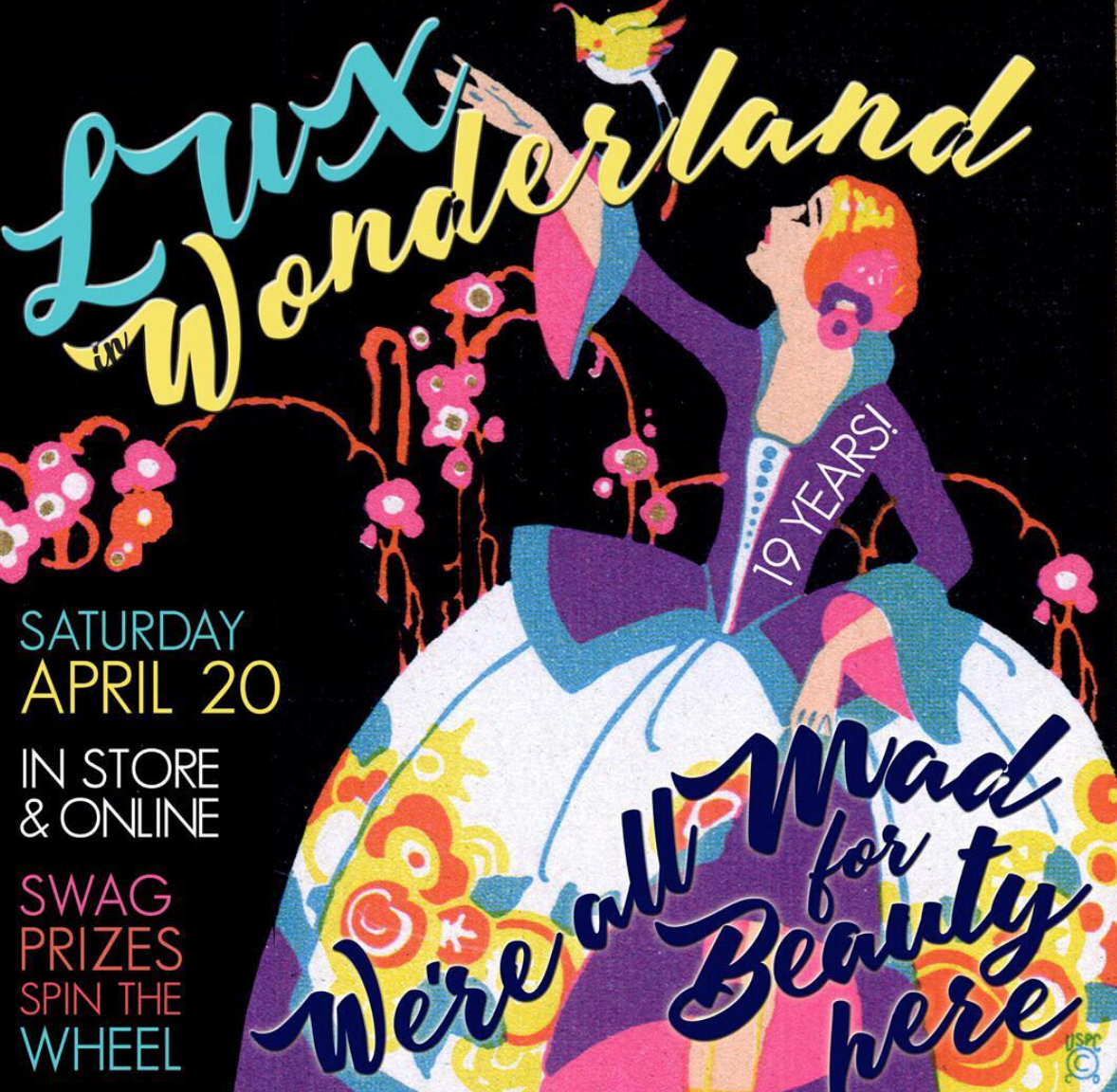 Fashion Revolution Week Events
Designer Emmy Deveaux's celebrating her birthday with a fun event at her studio! Em will be discussing no inventory waste, how she runs her brand, outfit planning, and sustainability in the fashion world. It goes down April 24 at 7pm. RSVP here.

The next night (April 25th) The Virtual Effect is hosting the Pursuit of Fair Fashion dubbed as "a night to enjoy a love for fashion without a cost to people or the planet". The panel is filled with heavy hitters in the local fashion scene, including Justine Barber of Poppy Barley and Kyla Kaziel – Owner of Bamboo Ballroom. All details in the photo below. Get in here.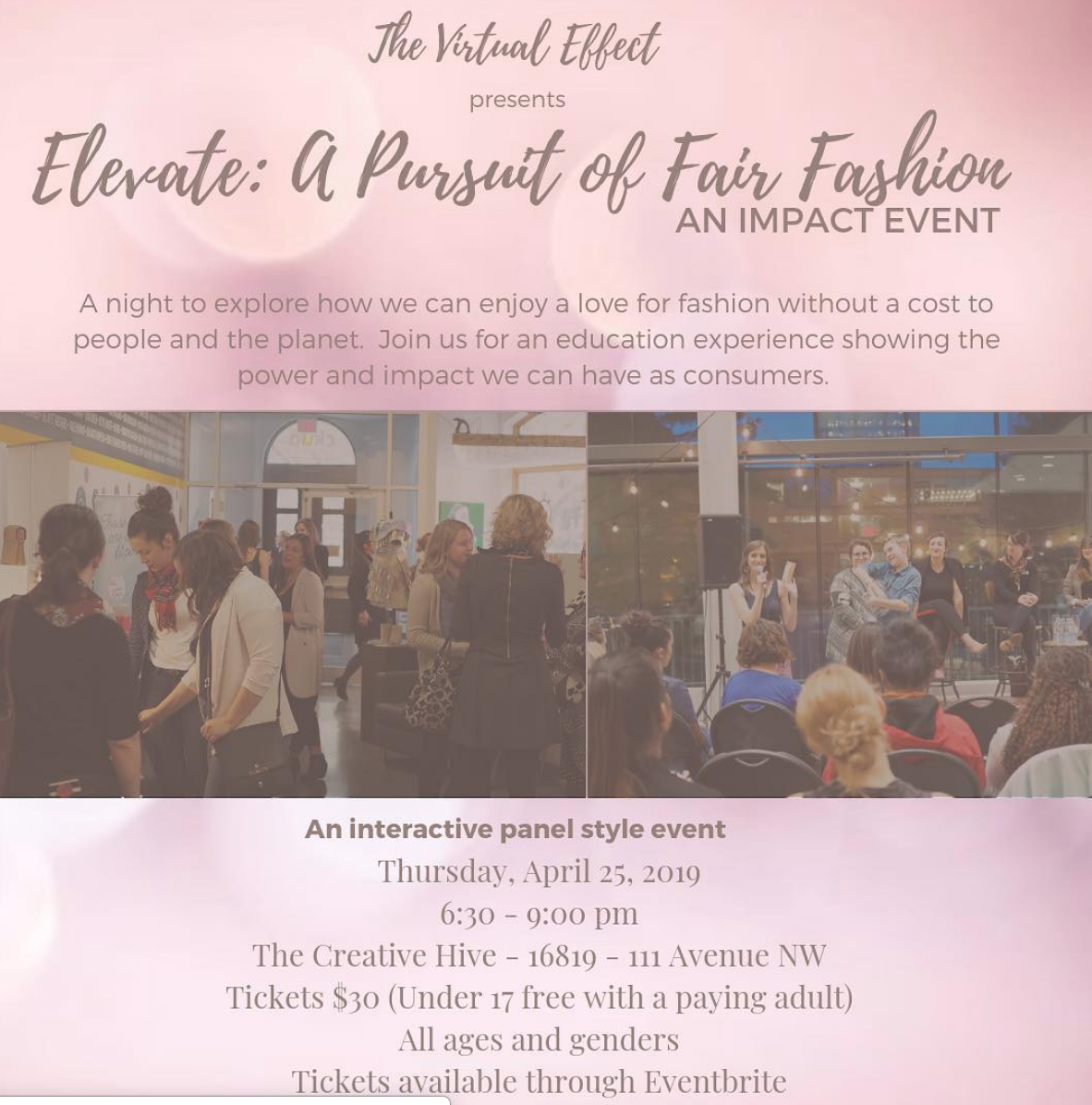 New At KariSkelton.com
Mom + Me Easter Outfits: Shop our fancy spring outfits (including Wyatt's adorable PINK dress shoes for $20!), find out which delicious treat we whipped up, and see the hilarious Easter book we just fell in love with!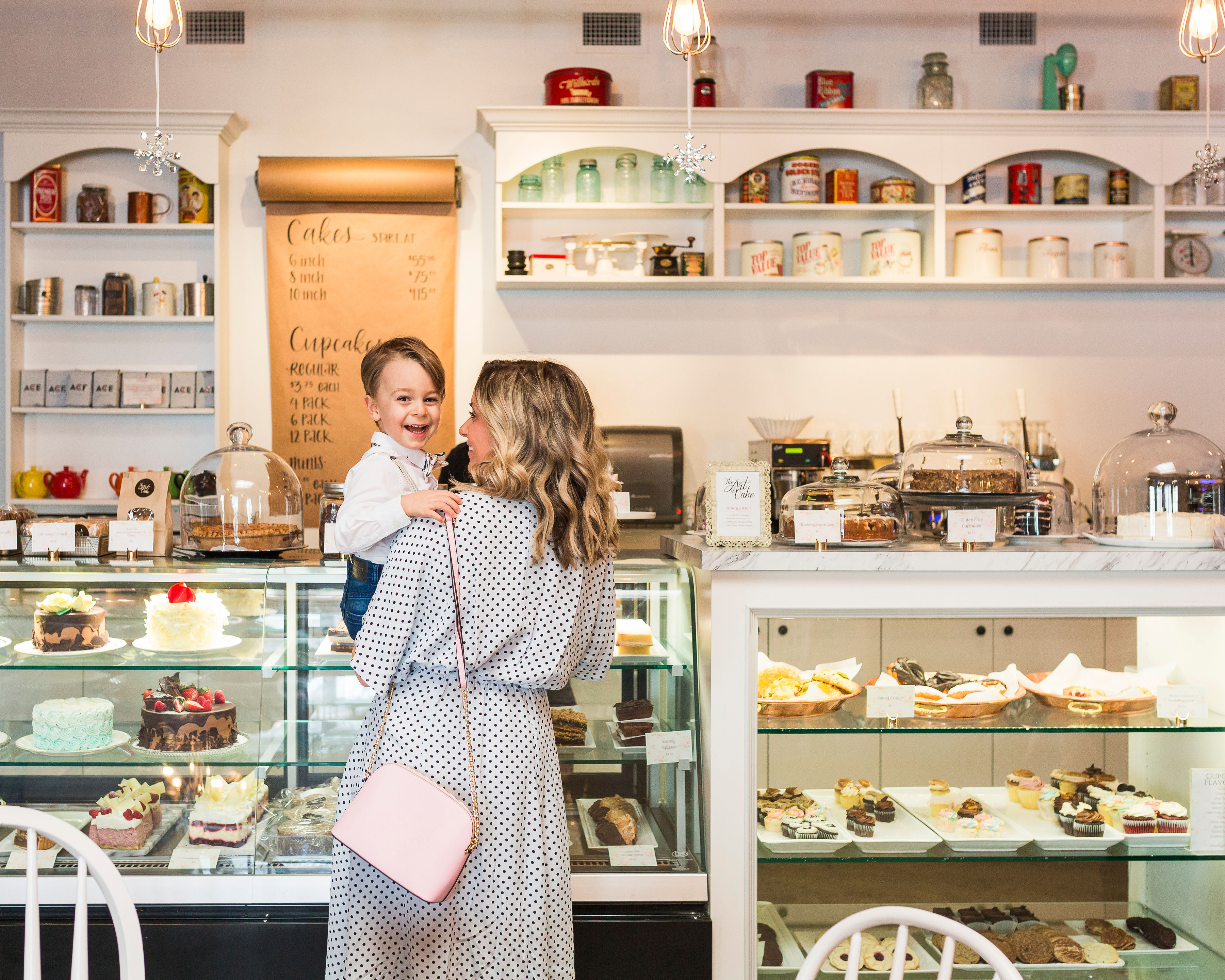 Read More Local Love Lists:
Mega Ice Cream News, An Amazing Lunch Spot, and Adorable Party Supplies
Relationship Classes, Cool Products For Dogs, and A New Consignment Shop
New Bakery, New Brewhouse, and a Lovely Plant Loft
If you know of any hidden gems, cool local product, or unique events happening in the Edmonton area that may be a fit for the Local Love List? Please email me!
xx