This magical whipped shortbread recipe is an old family favourite. We whip these up every year to give as gifts and to indulge throughout the holiday season!
We call them 'magical' because they are just that. Extraordinarily pleasant! The type of cookie you can't help but moan with delight while you eat. My mom has used this recipe for years and it's in our regular rotation every Christmas too! I like to whip up several batches to freeze and bring out when friends pop over throughout the holiday season, or to bring a kids' Christmas party. I also love to wrap them up in a pretty tin to give as Christmas gifts.
Magical Whipped Shortbread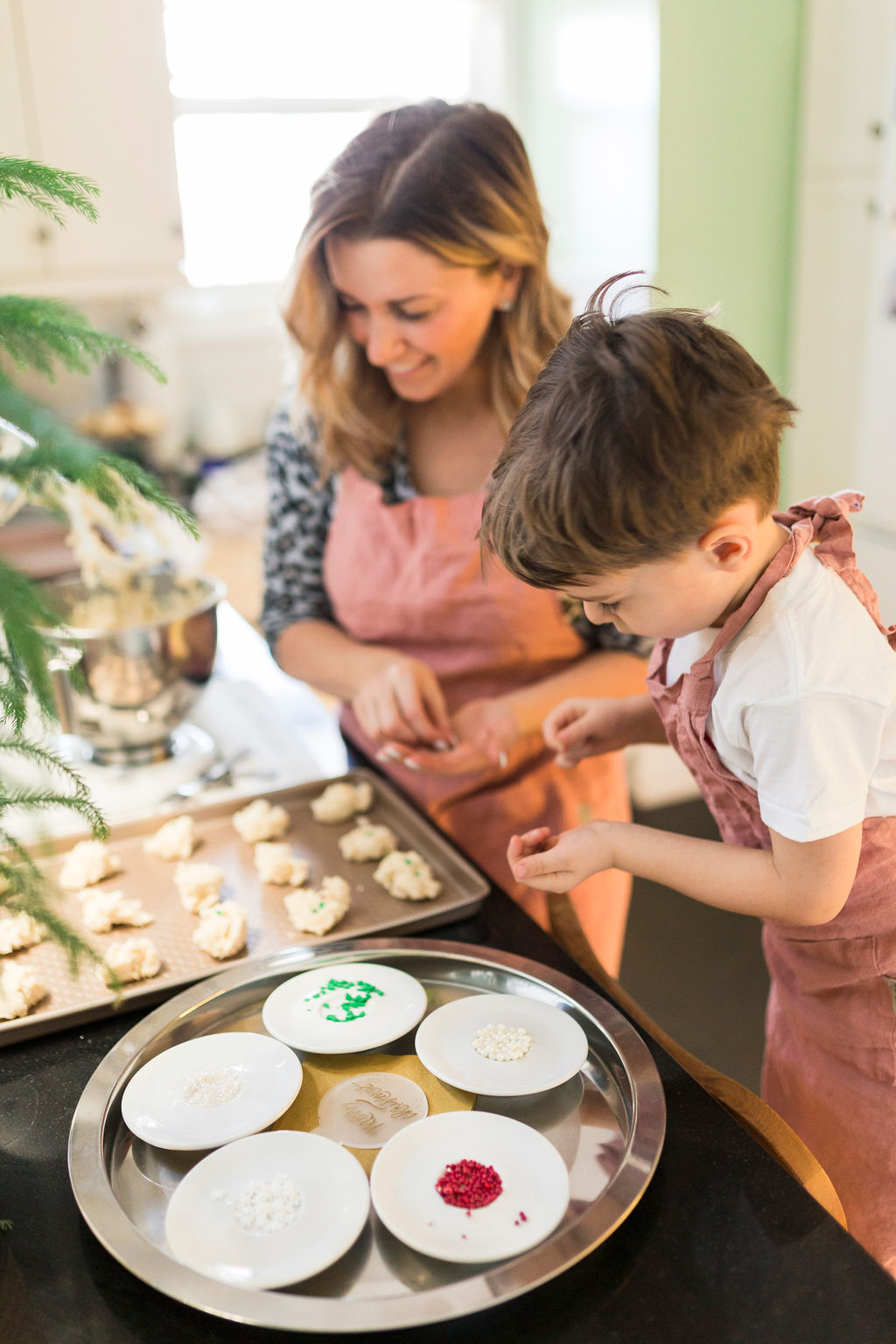 Time Investment:
Totally depends if the kids are helping or not. If I'm whipping this up – one hour total, including cleanup.
Makes: approximately 32 cookies
You'll Need:
one pound of softened butter
pinch of salt
1/2 cup of cornstarch
one cup of icing sugar
one tsp of pure vanilla
three cups of flour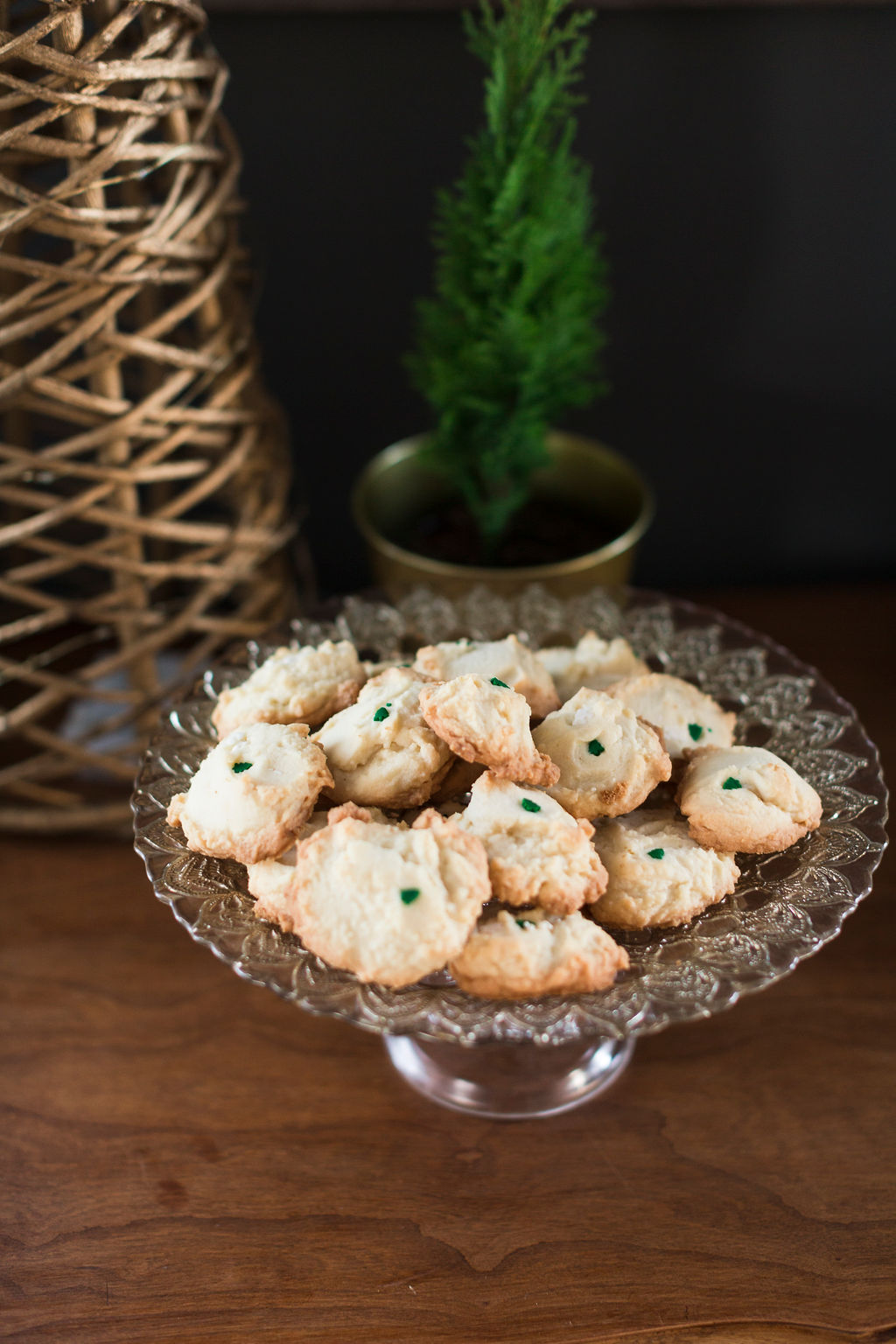 Directions:
Preheat oven to 350 degrees. Beat butter and icing sugar together in your standup mixer. Start at a lower speed to avoid powdered sugar clouding your kitchen. Then work up to a higher speed and whip for several minutes.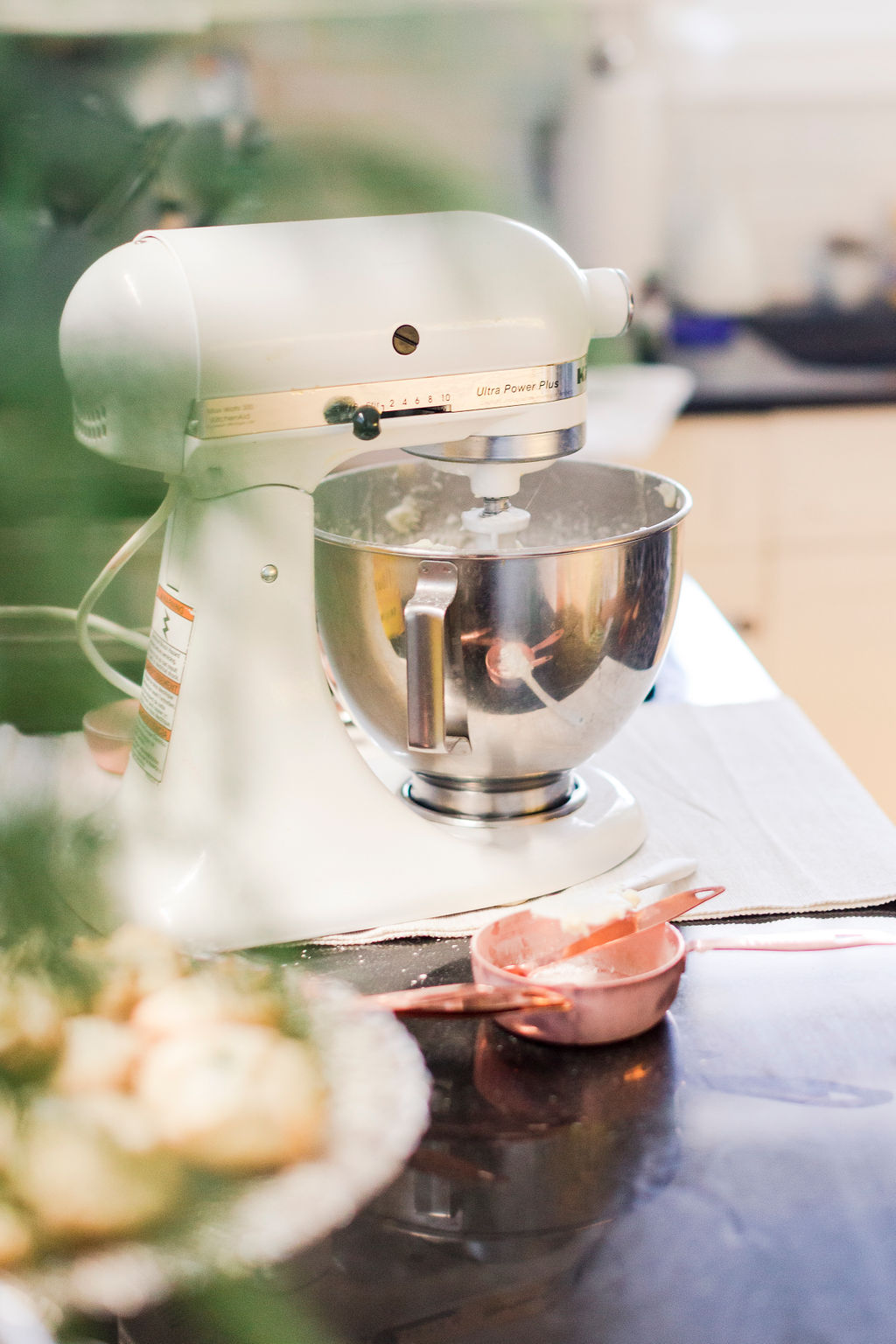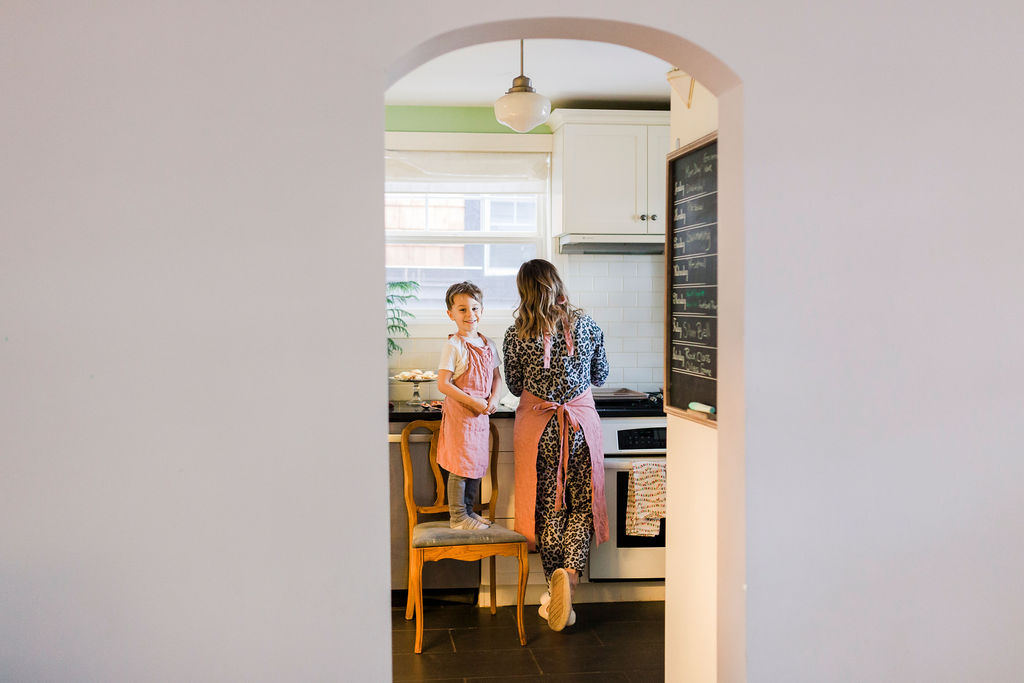 Gradually add remaining ingredients, mixing in constantly. Once all ingredients are mixed, continue to whip for another minute or two. You want the batter light and fluffy.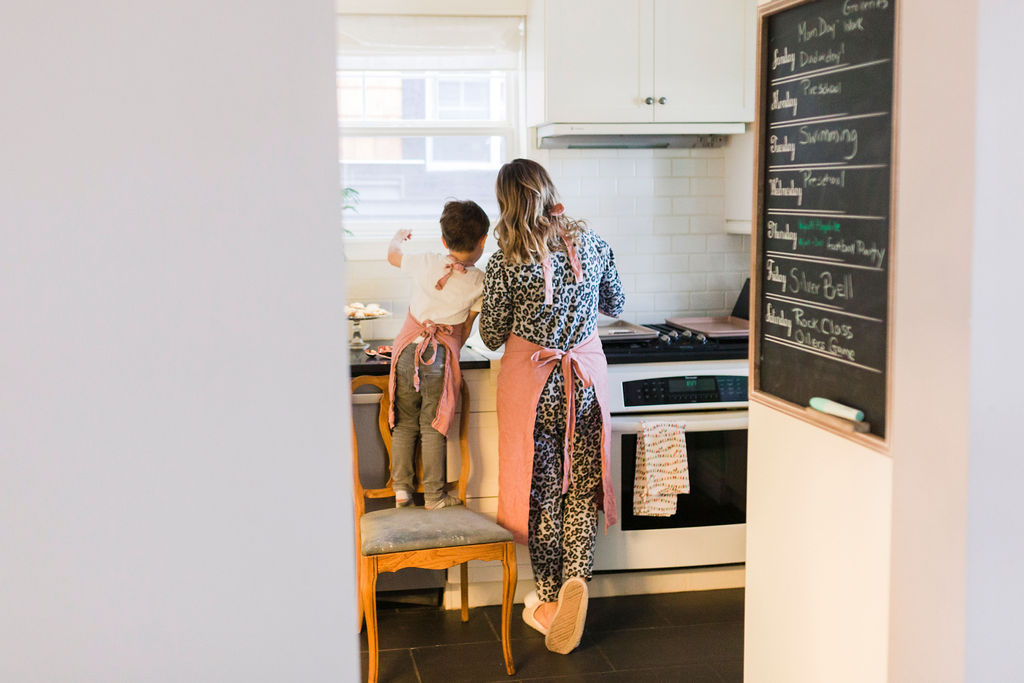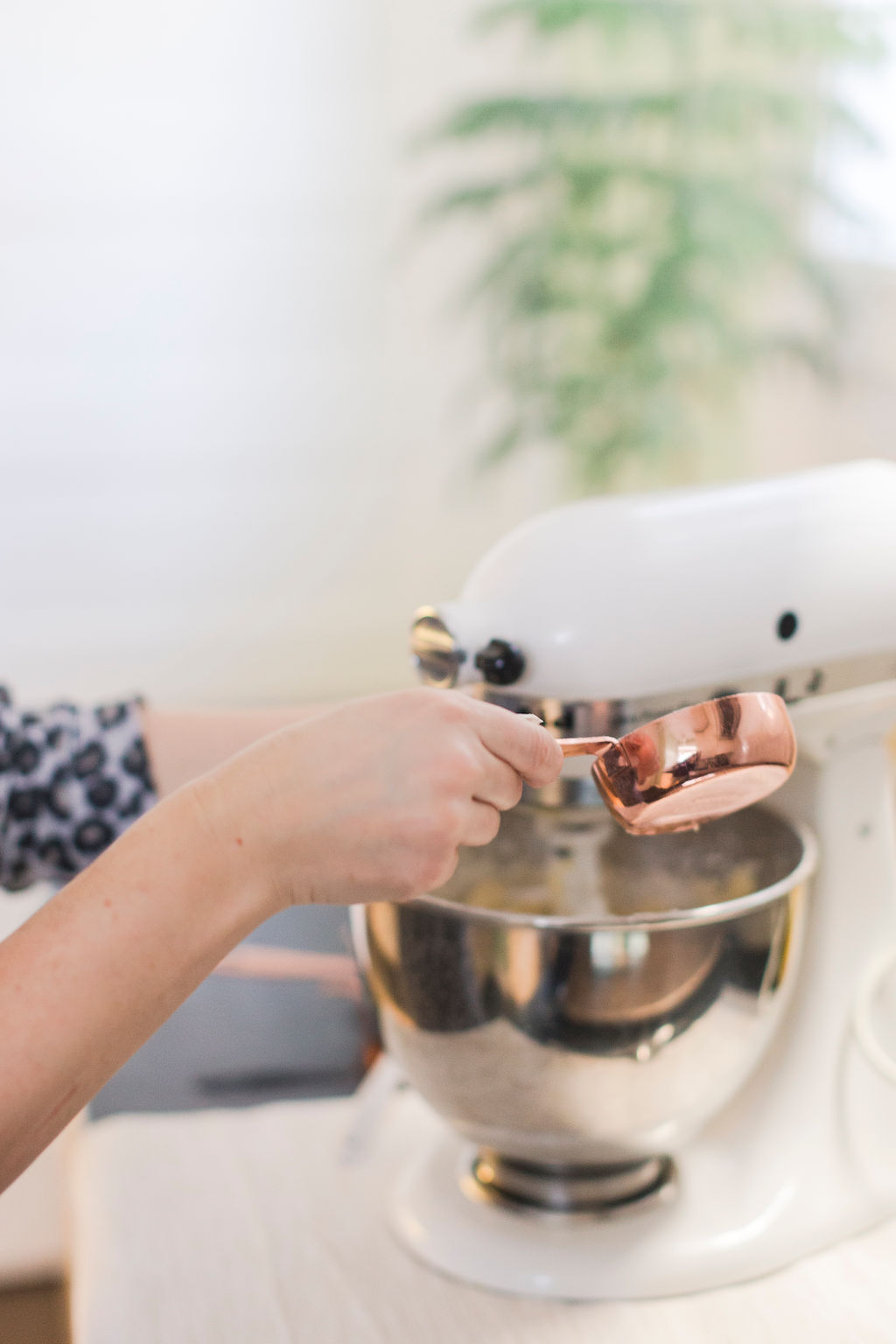 Drop by teaspoons on a greased cookie sheet. I like to use coconut oil spray. It adds a nice light brown to the bottom of the cookies.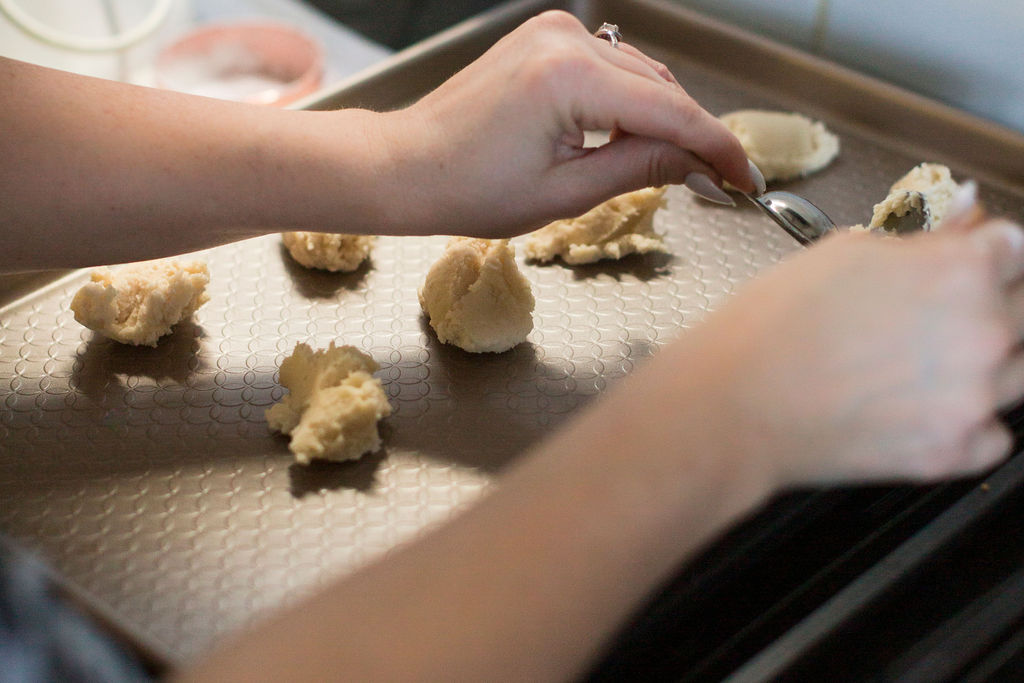 Decorate the tops of your cookies with whatever your heart desires!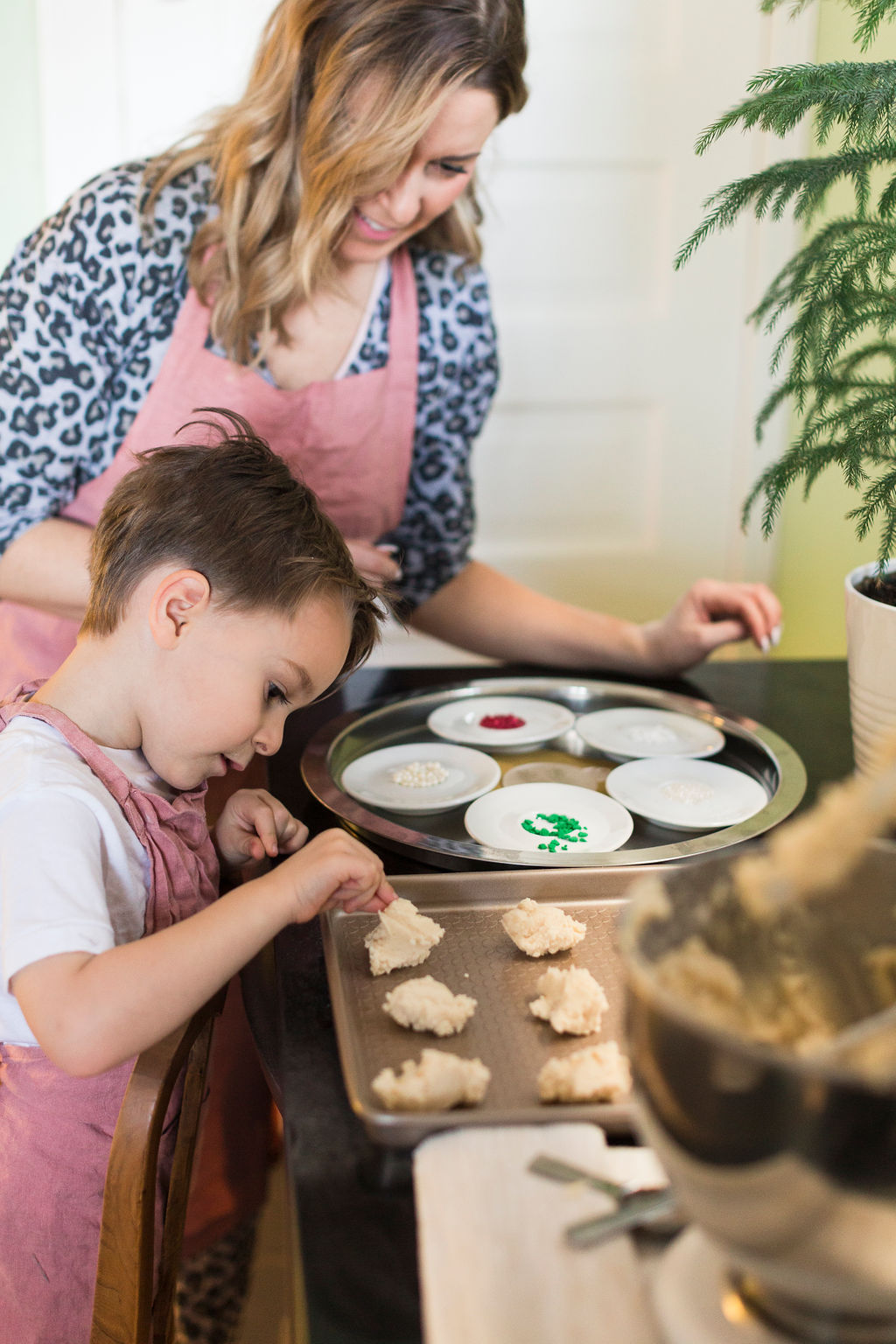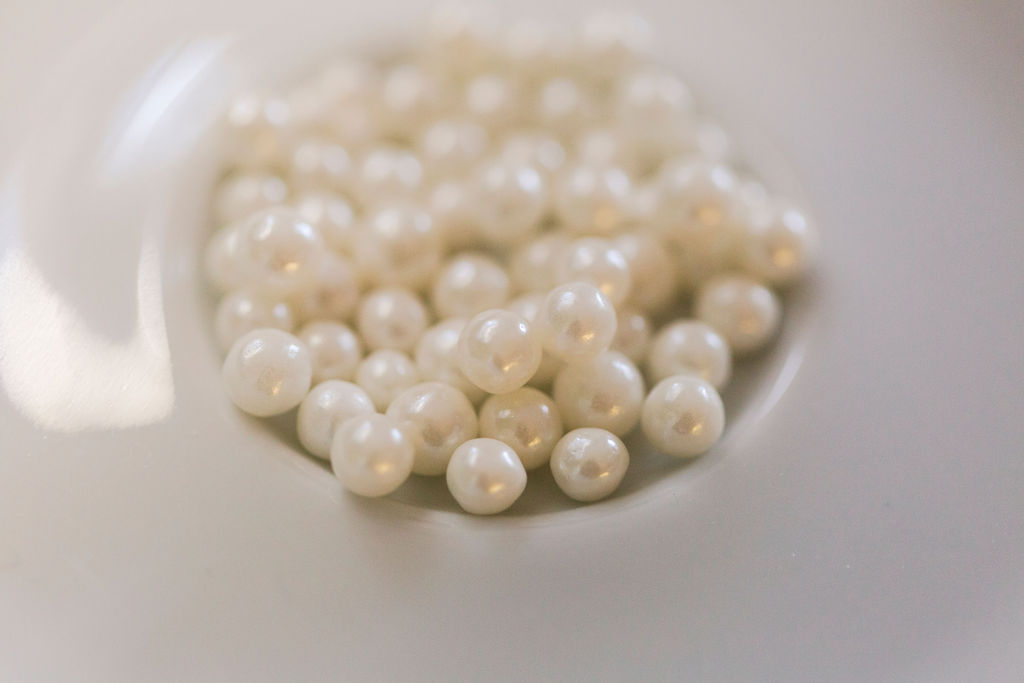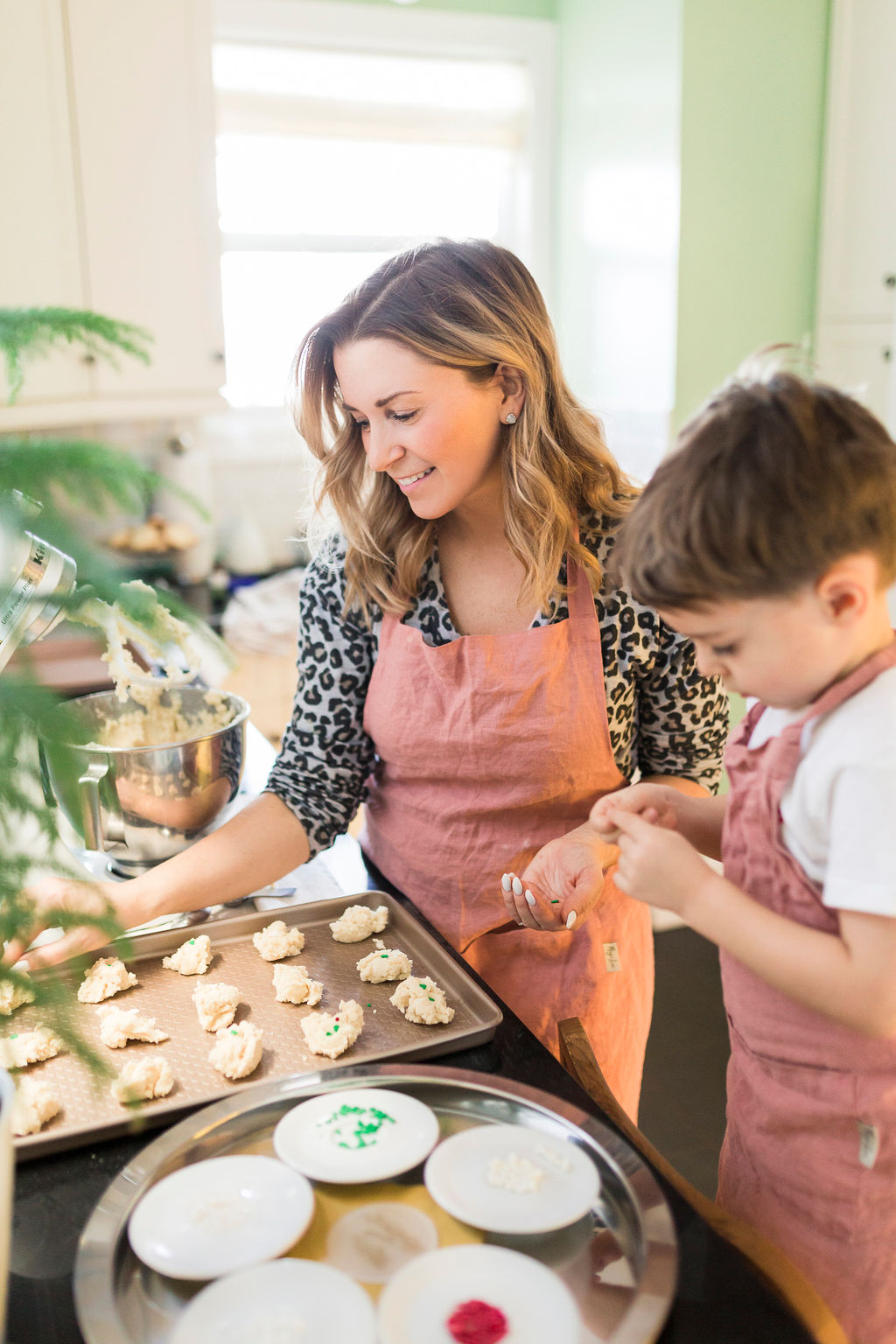 Bake for approximately 15 minutes. Cool for a good 1/2 hour before transferring to your freezer bags or a container.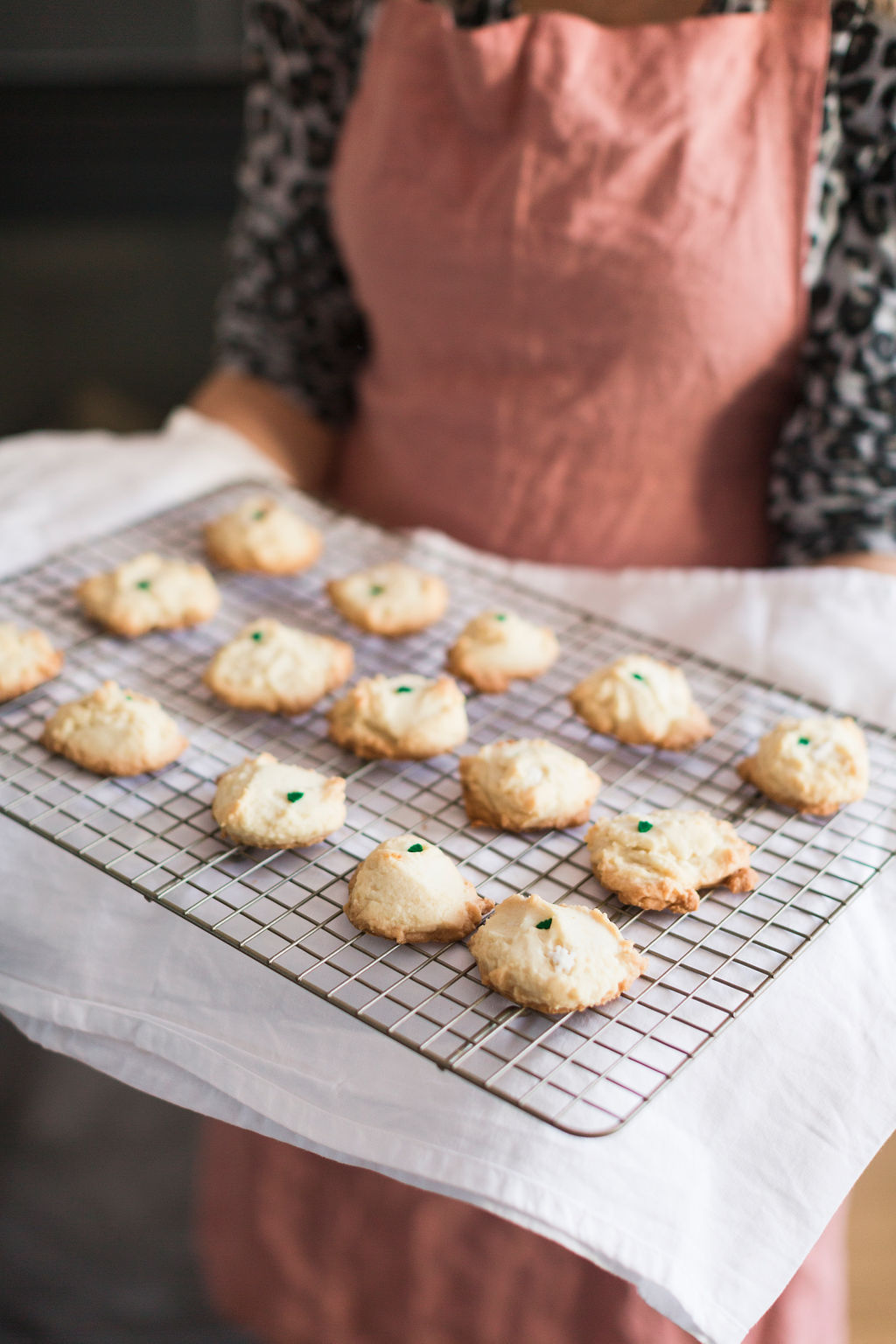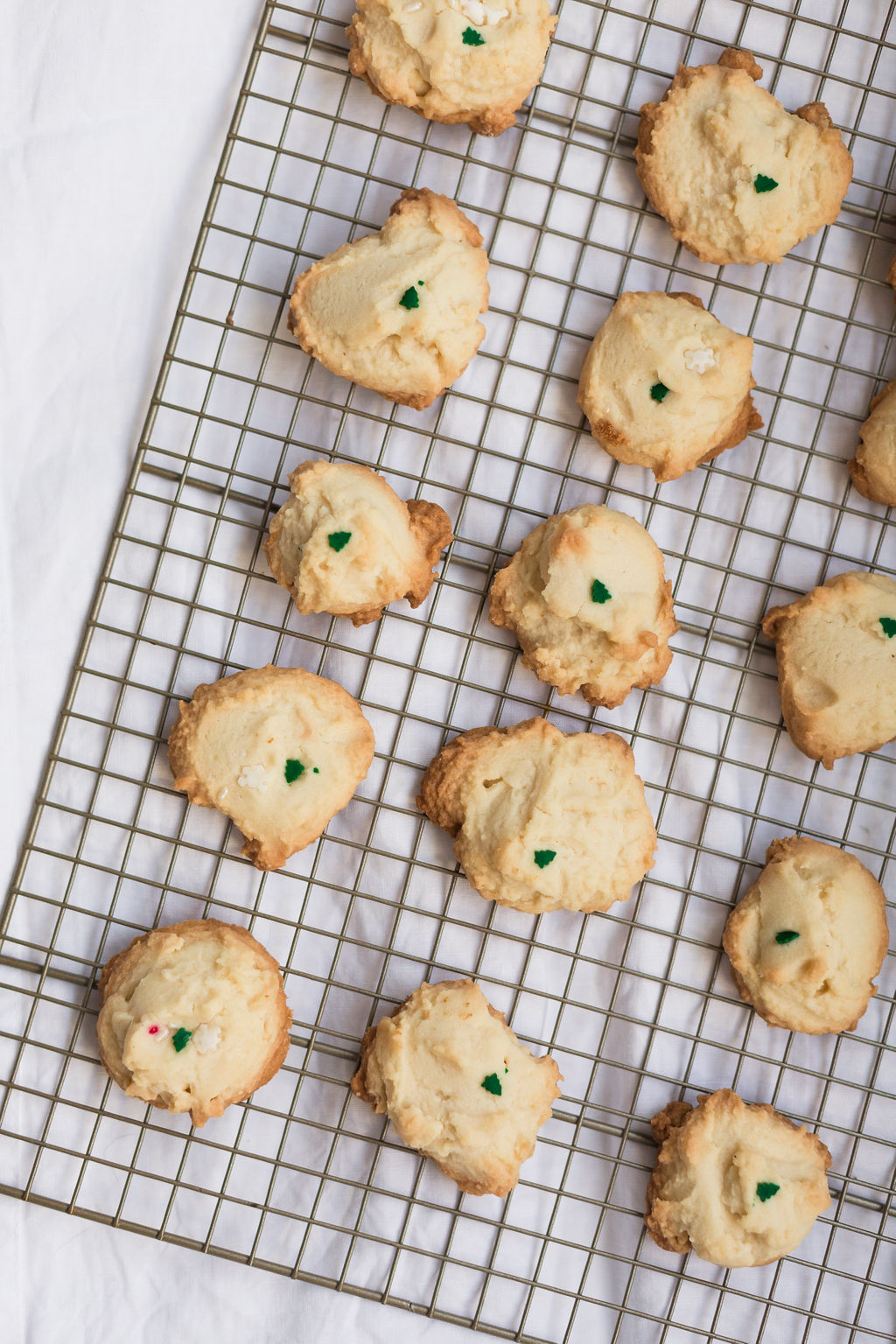 Enjoy!
Sources: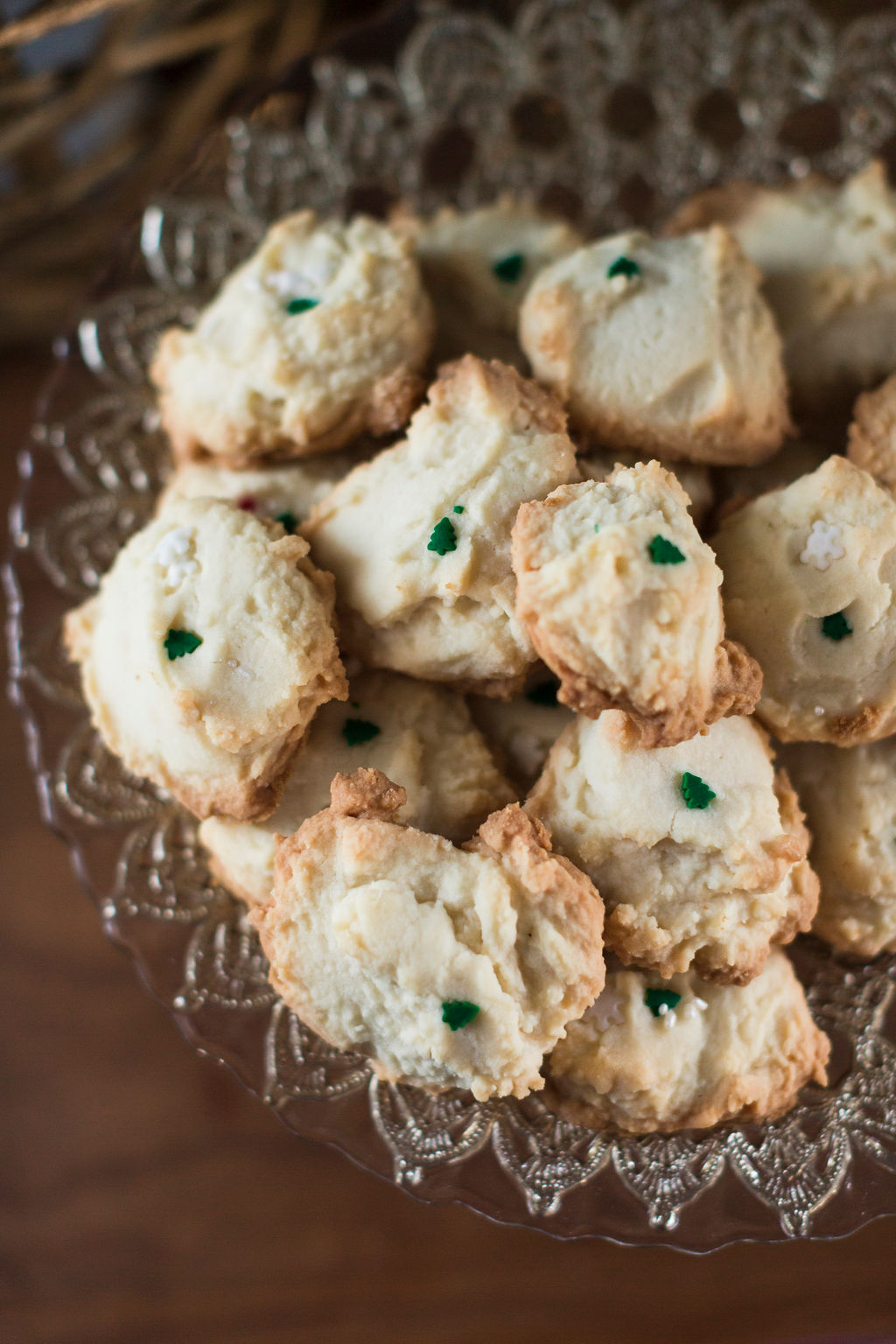 photos: Dallas Curow Photography
Pin this to your Christmas Cookies and Holiday Treats board and don't forget to follow me on Pinterest here!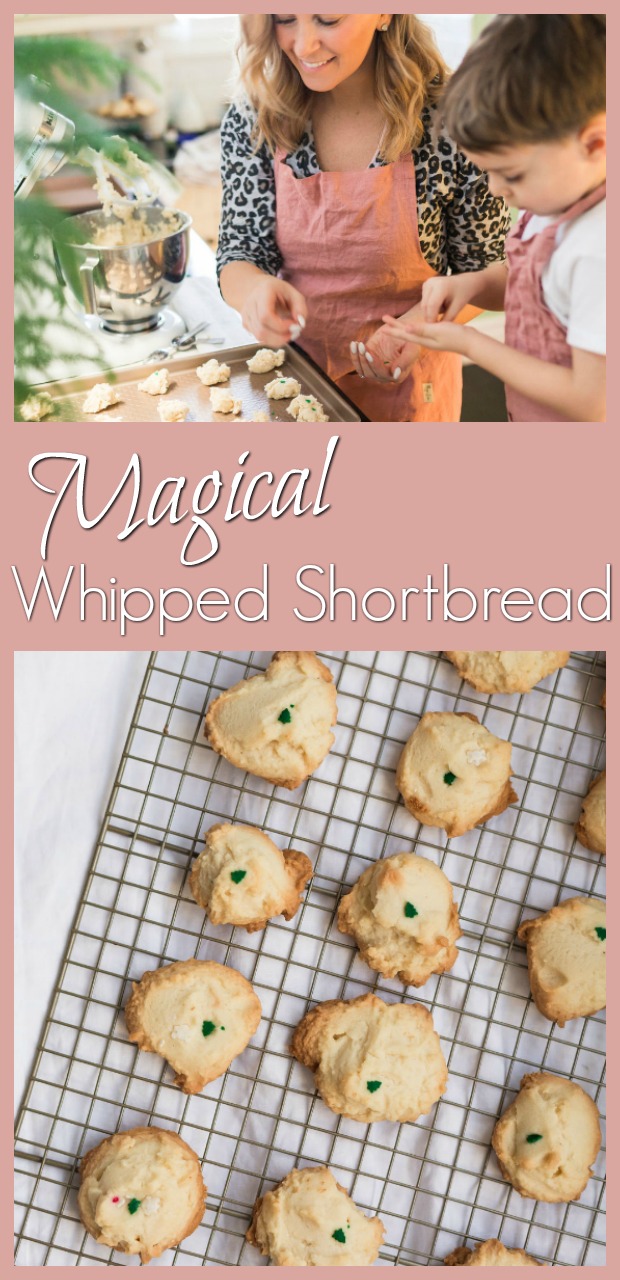 Other Posts You'll Love:
Chocolate Marshmellow Reindeer Pops
xx