Here's how to make the most delicious Wild Turkey Cocktail, perfect for sips this summer in your backyard! Plus, check on an awesome online market with at-home cocktail kits and cool barware.
Most Delicious Wild Turkey Cocktail
Let's just go ahead and call this the 'Cocktail of the Summer'. I had few friends over for a drink the other day and they all wanted all the details to this yummy drink right away. It's so good!
The recipe for this most delicious Wild Turkey cocktail – called 'Hey My Girl Is On TV' – comes courtesy of my friends at Cartago – an amazing cocktail spot in my hometown of Edmonton, AB. They recently launched Der Market online, where you can order at-home cocktail kits and super cool barware. Check it out here.
Don't forget to join me every Friday at noon MST on my IGTV for 'Cocktails + Clothes' where I whip up a new cocktail and showcase a fun new outfit each week!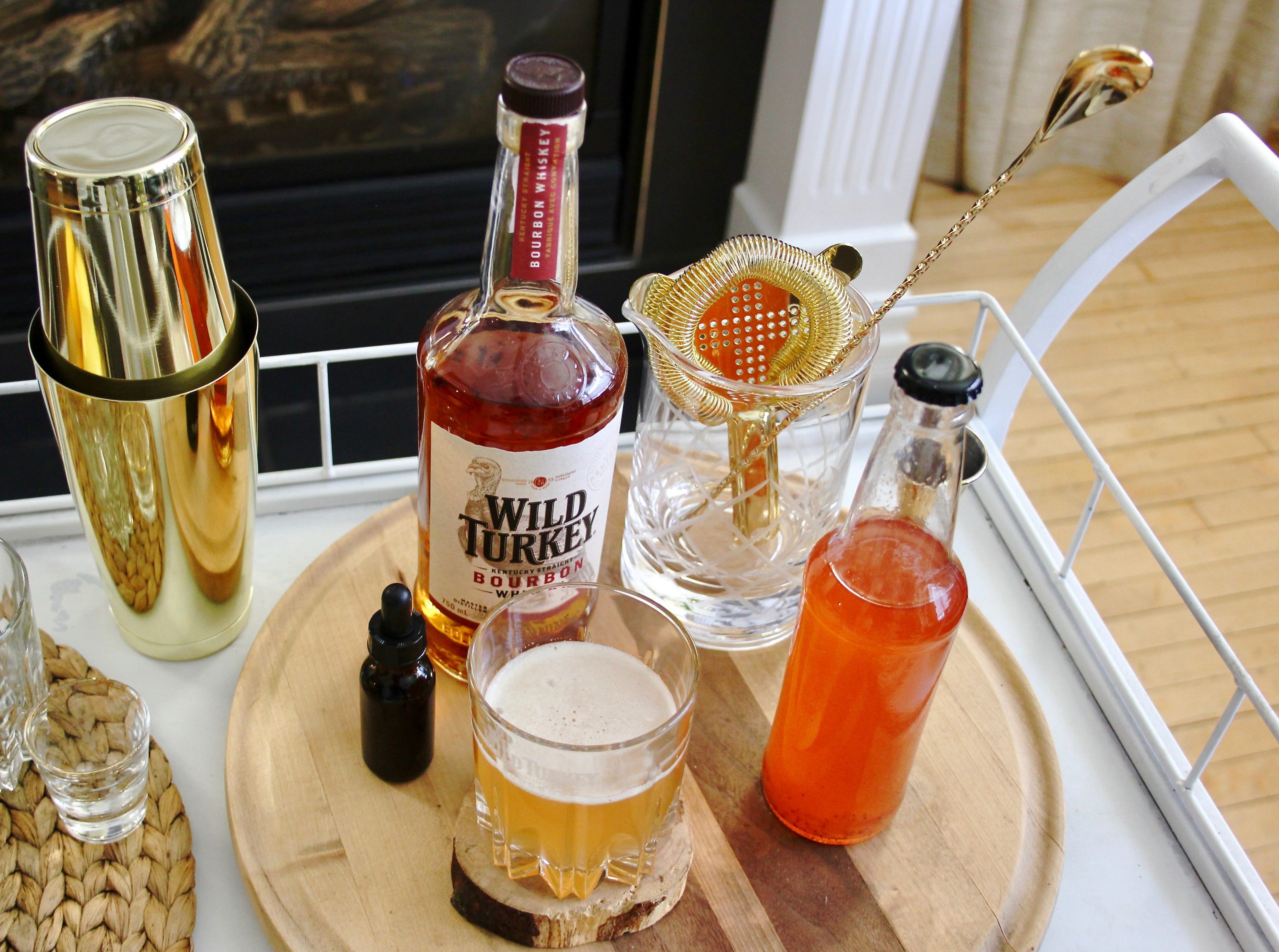 If you're in Alberta, make it easy on yourself and order the at-home kit here.
You'll Need:
2 oz Wild Turkey Bourbon
1 oz Fresh Lemon Juice
1.5 oz Strawberry Lemon Ginger Shrub
Two dashes of Angostura Bitters (5-6 drops from the dropper)
Directions:
Put all ingredients in a cocktail shaker.
Add ice.
Shake cocktail for 20 seconds.
Strain cocktail into a Coupe glass or similar.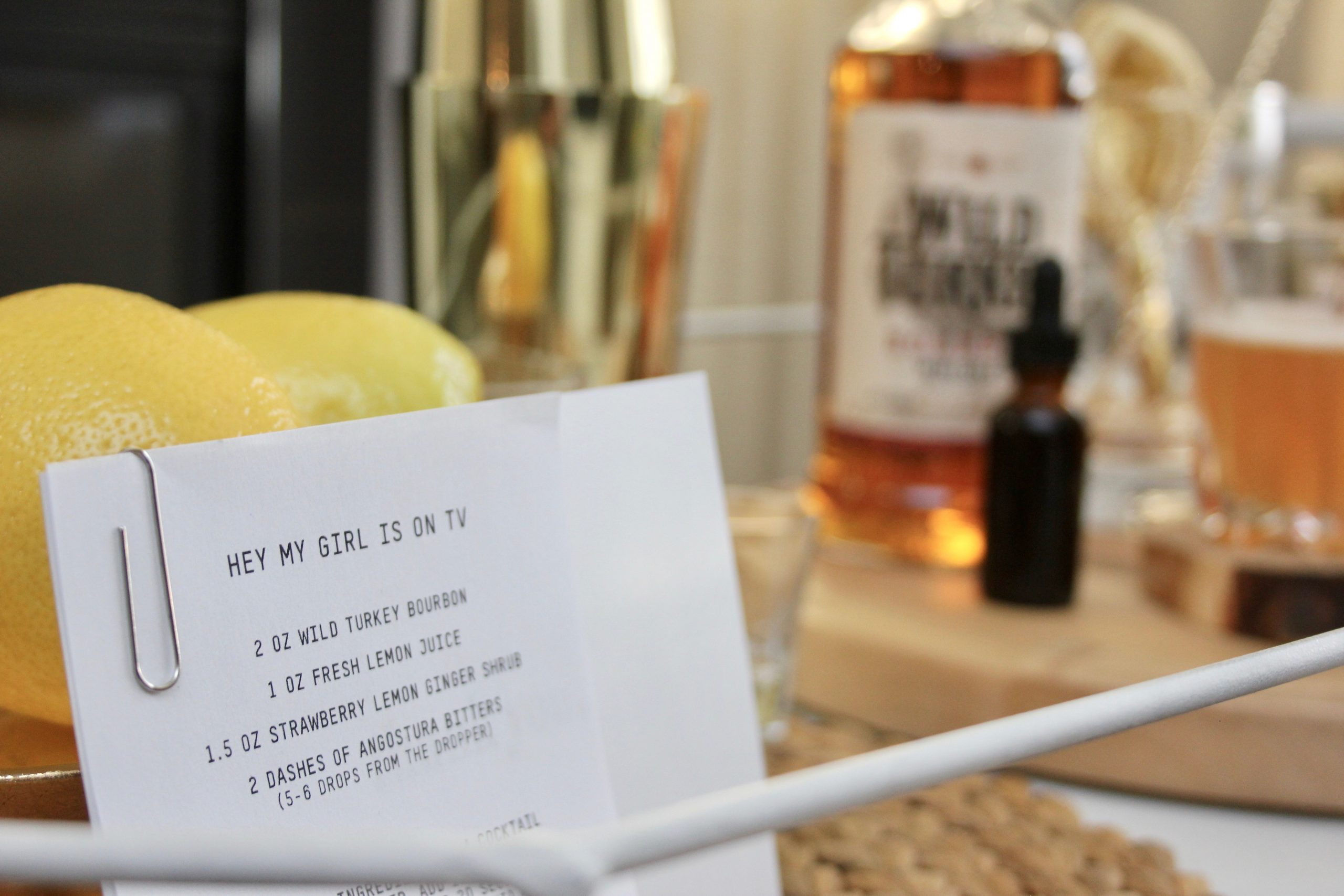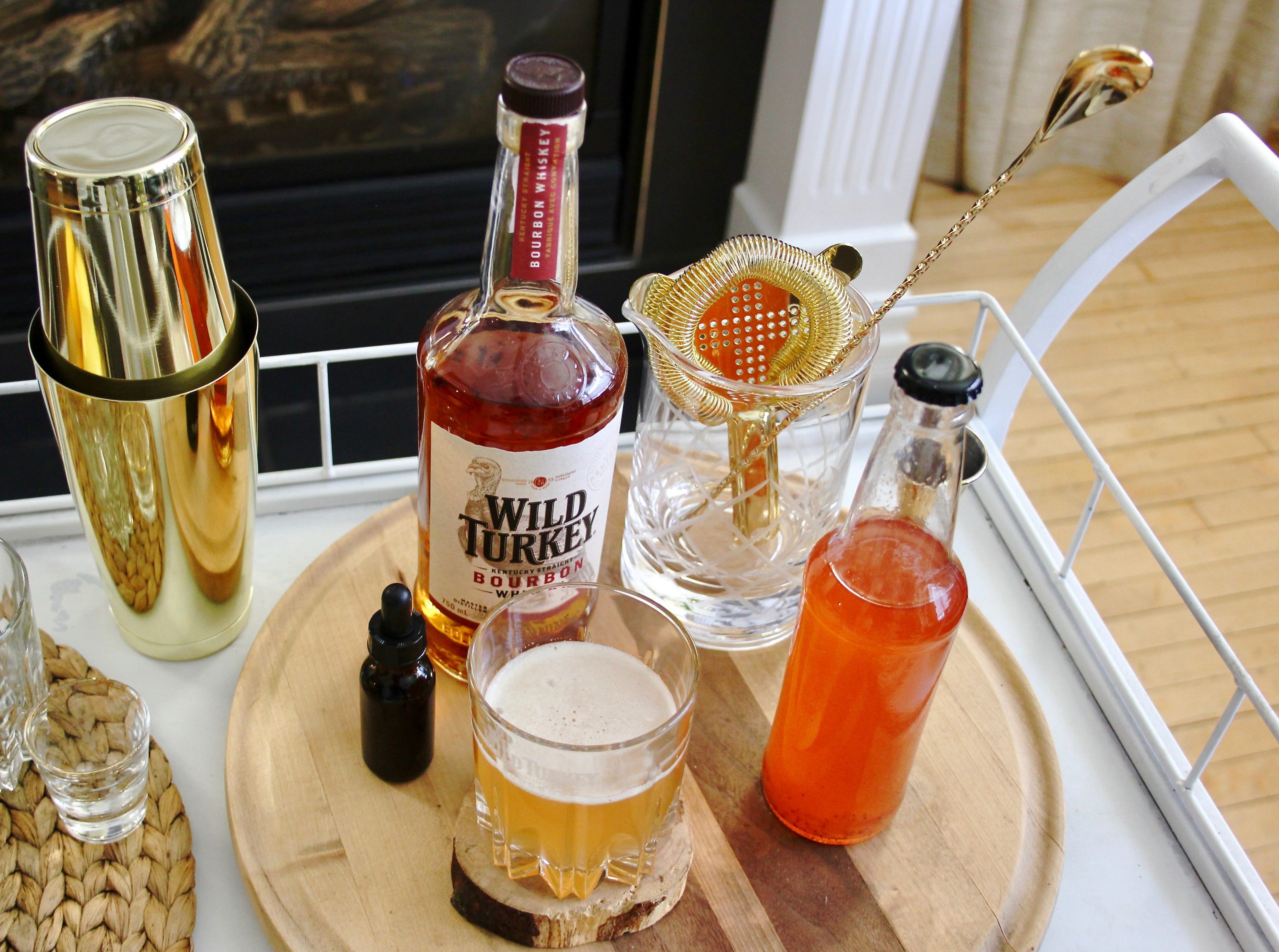 Watch How To Make It!
I would love to see your finished product! Be sure to tag me on Facebook, Twitter, and Instagram.
Pin this to your Healthy Cocktail and Fun Drinks boards and follow me on Pinterest here!

Other Posts You'll Love:
Lemongrass Mint Refresh Cocktail
xx