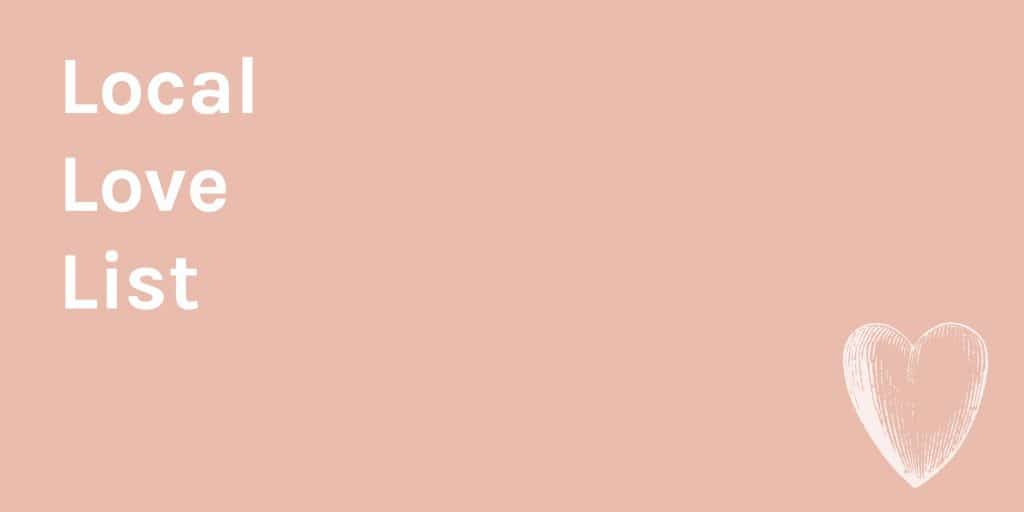 New Digs: One of my favourite local boutiques has moved locations. The Skinny is now open in Kingsway Mall next to Aritzia, on the main floor near Entrance One. Ryan and I went to the VIP preview on Tuesday before the official grand opening. It looks great! Congrats to Erin and her crew.
Women of Strength: You still have until midnight tonight to submit your nominations for our Women of Strength Giveaway! This is a wonderful way to celebrate the women in your life who inspire you. Click here for all the details.
New Dinner Spot: Cafe Linnea now serves dinner. The famous brunch hot spot has expanded service into the evenings with a beautiful French dinner menu. We attended the launch party earlier this week, which showcased many of the local famers they source from. It was also revealed they've acquired land north of the city to start growing their own supply. Check them out for dinner on Monday, Thursday, Friday and Saturday nights in Holland Plaza.
Mom Chat: With Mother's Day a few days away, I wanted to share a few things I've learned along the way being a mom. Check out my Letter to the Mamas. I would love to hear your feedback.
Market News: 124 Street Grand Market started yesterday. What a gorgeous day for a launch! The market has moved back to it's old location on 108th Ave between 123 and 124 Street. It runs every Thursday evening from 4-8 from May 11 – October 5th. If you see me there, please come say hi! In other market news – the City Market Downtown returns to 104th Street next Saturday May 20th.
Yummy Popsicles: We whipped up some super tasty (and super healthy) popsicles to celebrate Cinco de Mayo last week (but they still work for any hot day). Check out my quick and easy recipe. Here's another fabulous toddler snack. 
Unique Summer Camp: Does your kid want to be a rock star? Maybe a circus performer or YouTube sensation? Registration is now open for performing arts summer camps at Festival Place. Click here to read more and to register.
Do you have a tip, event you would like featured or hot spot I should try? Email me kari@kariskelton.com.
Happy Friday!
xx