Unique go-green products, methods for eliminating food waste, and working with a smaller wardrobe.
Here are a few ways we've become more environmentally-friendly!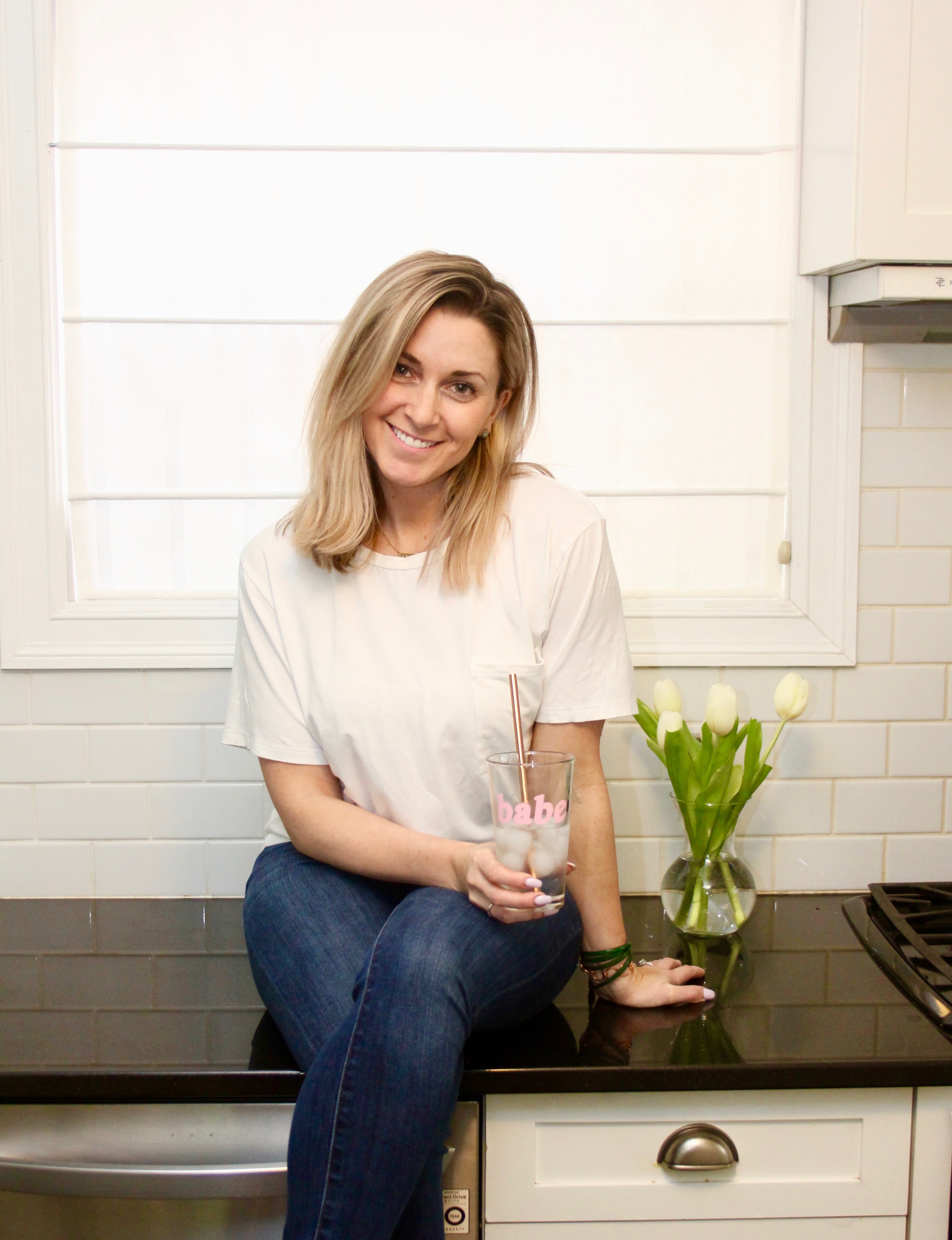 Happy Earth Day, friends! I love the way this day draws attention to the environmental issues facing our planet. Of course, if we really want to make make an impact, this needs to be a daily practice.
One of our goals for 2019 was to eliminate all food waste in our home. It drove us nuts, throwing away food that had gone bad before we had time to eat it. We knew we had to make a change (I get into specifics of how we did this further down in this post).
We're definitely not perfect! There are still times I forget my reusable bags for grocery shopping, and I do drive a gas-guzzling SUV. However, we're really working to make little changes here and there. Here are a few ways we're doing so:
#1: No More Saran Wrap
Lately, we've started working toward eliminating plastic wrap and Ziploc bags. I found these made-in-Canada beeswax wraps (with the most amazing prints!) on one of my favourite online shops – The Suburban Edit. Use them to cover a bowl, or wrap fruit/veggies, cheese, or bread. Use the code Kari20 for 20% off site-wide. I still use Ziploc bags, but I'm trying to incorporate reusable Tupperware as much as I can.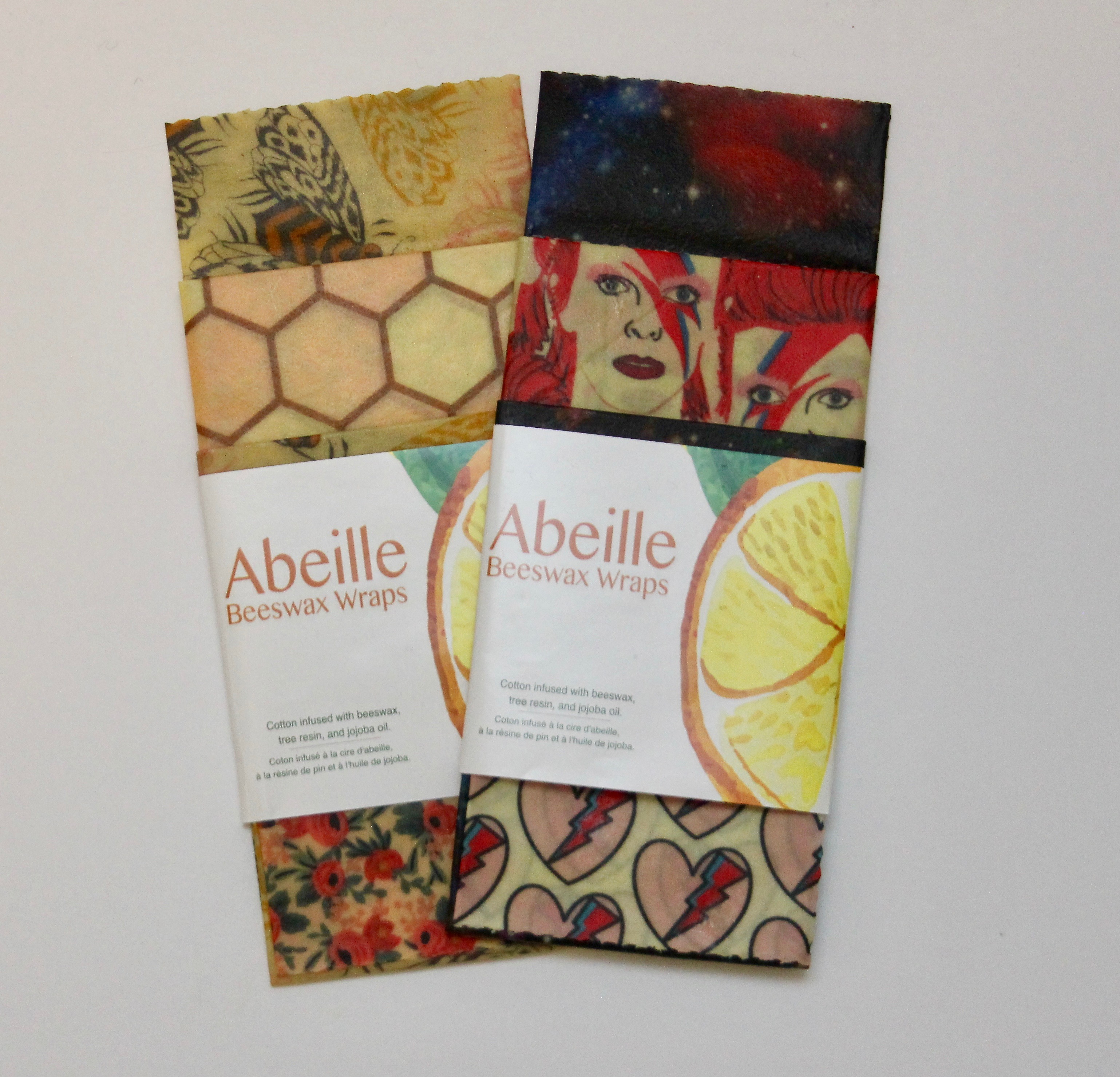 #2: Produce Bags
We use these mesh bags as a replacement for plastic ones in the produce section. They're only $6.99 for two, and they can also be used to permanently hang and store fruits and veggies in your home (which is supposed to make your food last longer).
#3: Cutting Back on Paper Towel
I already know this habit is going to take longer to kick. Having paper towel on hand is essential as a parent cleaning up multiple spills a day. We recently starting working in these sponge cloths, which replace the use of seventeen rolls of paper towel! These cloths typically last two-three months each, with about 200 total wash cycles. Shop them here and use the discount code Kari20 for 20% off site-wide.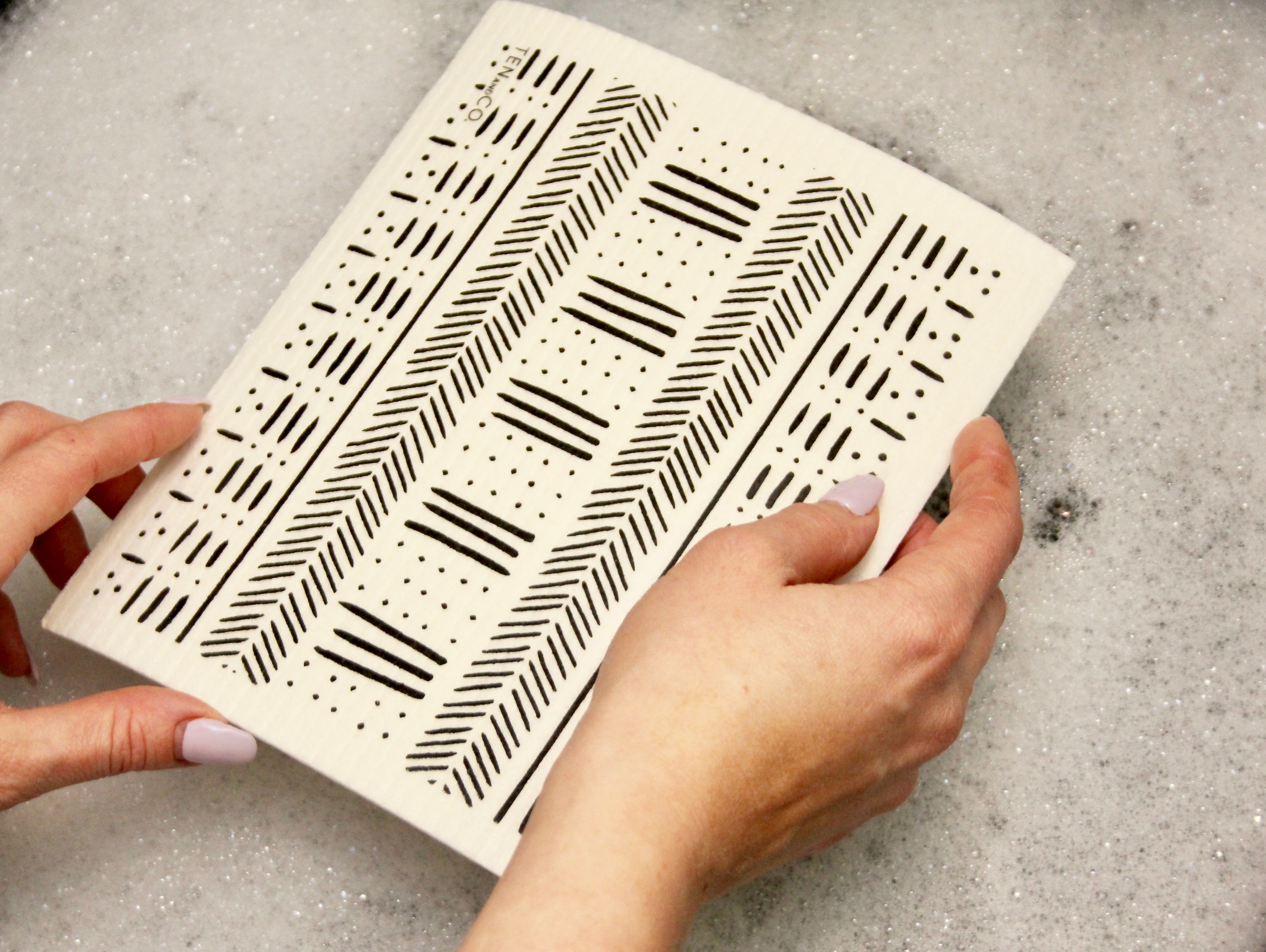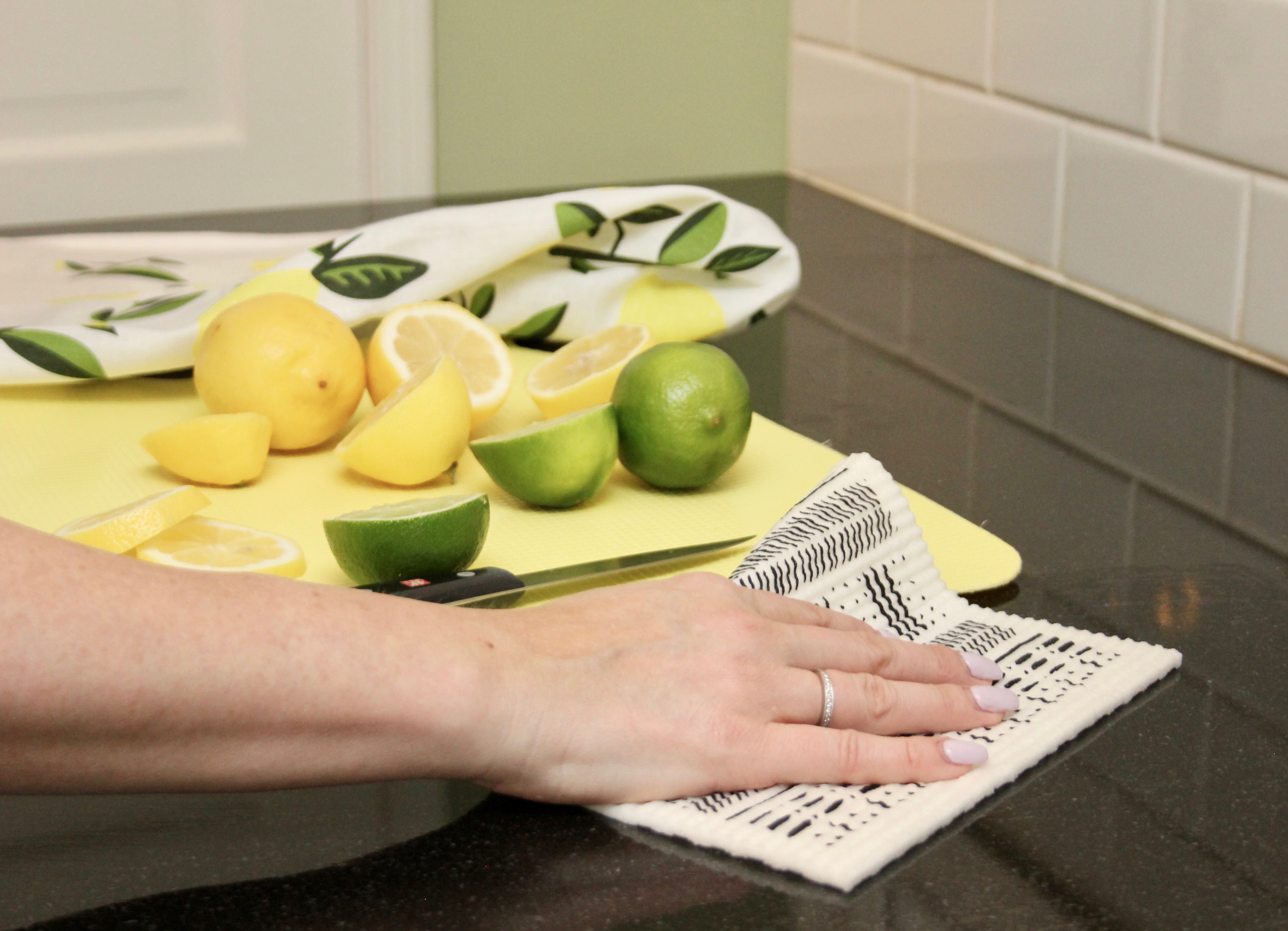 #4: No More Plastic Straws
Many restaurants are already eliminating the use of plastic straws. Los Angeles just enacted a law limiting the use of plastic straws at businesses with more than 26 employees (more on that here). We're now using these reusable straws at home, and I even carry them in my bag with this adorable straw travel case. Be sure to use that Kari20 code at checkout for 20% off your entire order.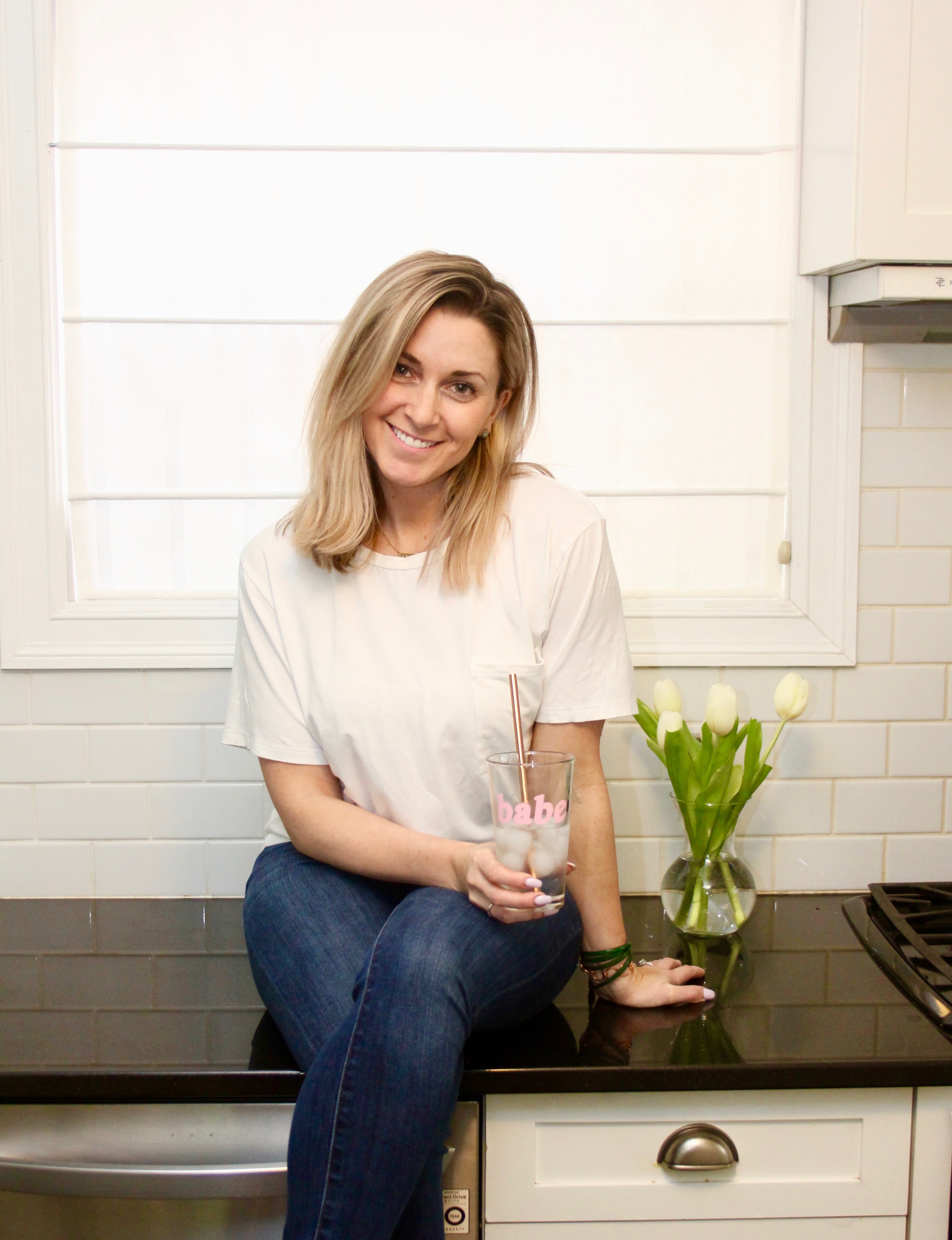 #5: Fewer Clothes
As time goes by, I've realized less is more when it comes to how many outfits I actually need. Don't get me wrong – I still love expressing myself through style, and I love having options, BUT I've really been focusing on making more thoughtful purchases. I'm choosing to support companies with sustainable manufacturing practices, and who offer quality, long-lasting products. I often highlight these shops on my site in the Style section. You can also check out How To Do A Closet Detox to help create a wardrobe you truly love, along with several options for what to do with the items you're getting rid of.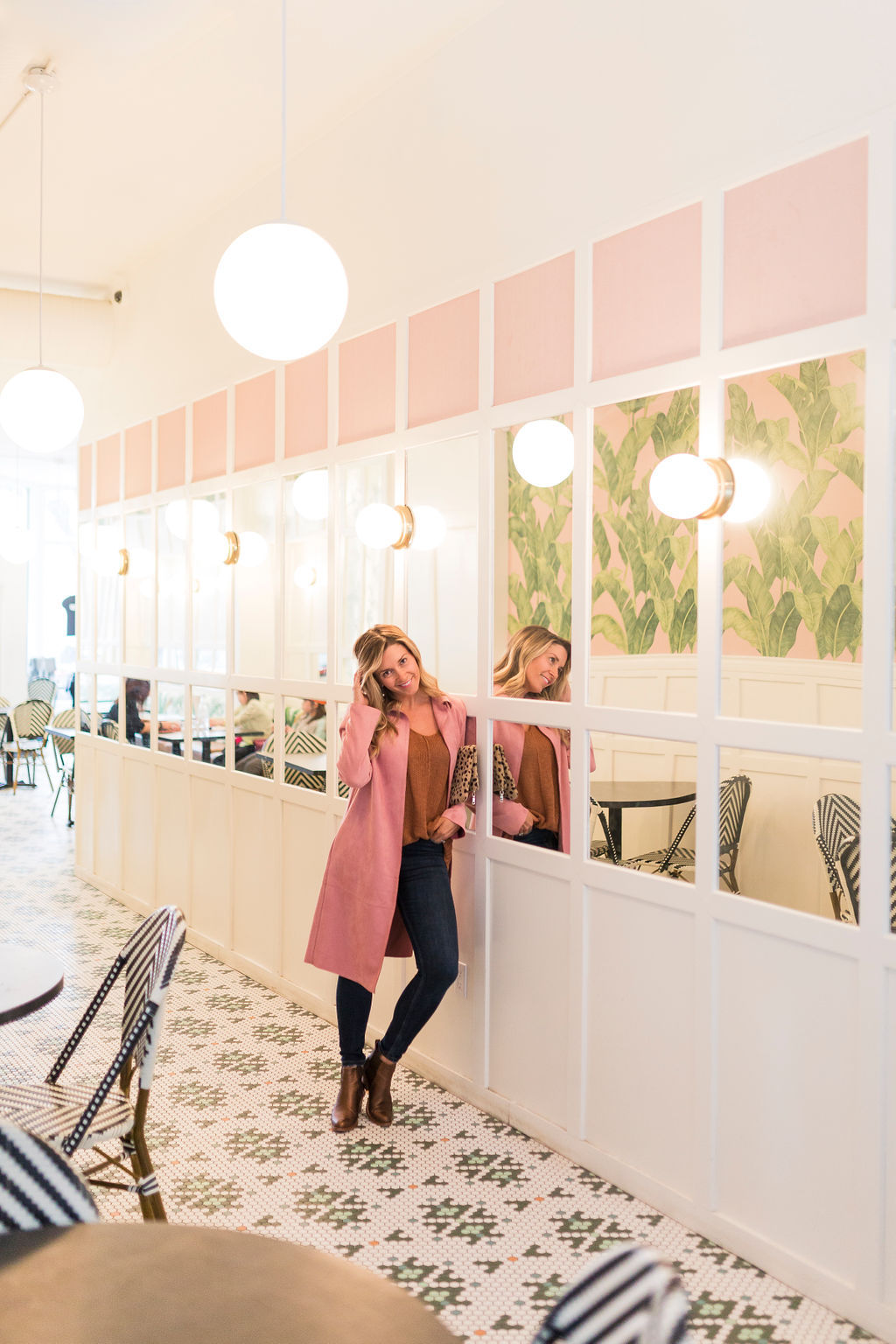 #6: Meal Planning + Prep
Being organized with meal planning and prep has absolutely helped us eliminate food waste. No more going to the grocery store without a plan! I'll spend a couple of hours one evening building our monthly (and then weekly) plans of what we're going to eat. Everything from snacks, treats, and all three meals per day. Knowing exactly what we need going into the store (and properly checking our stock at home before we head out) has resulted in almost zero food waste in 2019! We've been especially focused, looking for ways to maximize our food (like buying a rotisserie chicken, using the meat for wraps, and then using the carcass to make The Best Damn Chicken Stock and The Best Damn Chicken Noodle Soup).
#7: Green Cleaning
All of our cleaning products are all-natural and we hire CleanNow for bi-weekly cleans. This Edmonton start-up – expanding across Canada this year – uses environmentally sustainable cleaning products, and purchases carbon offsets for each mile driven by its staff and partners. Book here and get 20% off your first residential cleaning with the code Kari20.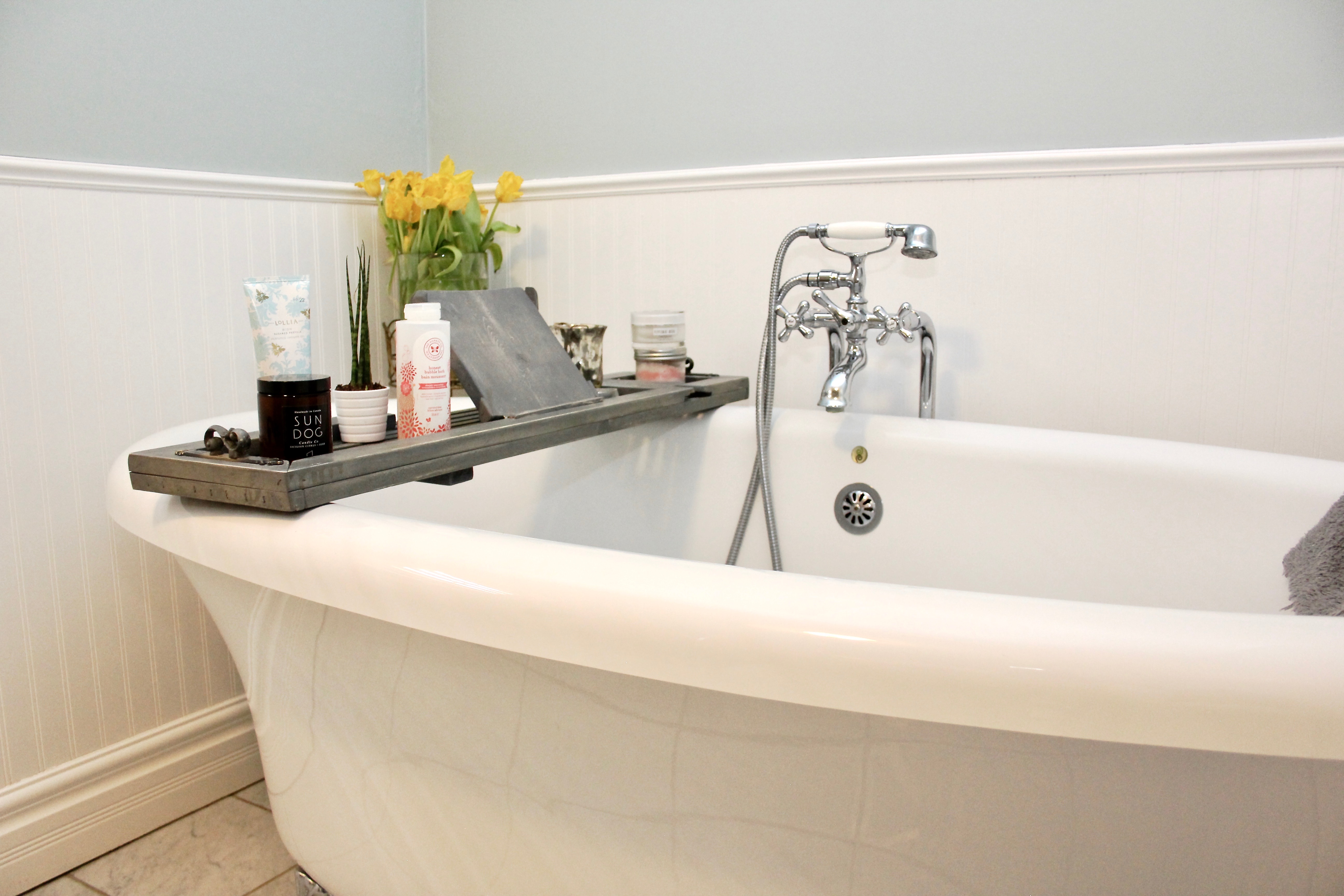 Share with me (in the comments below) what steps you're taking to help save the planet!
Don't forget to pin this to your Green Living and Earth Day boards and follow me on Pinterest here.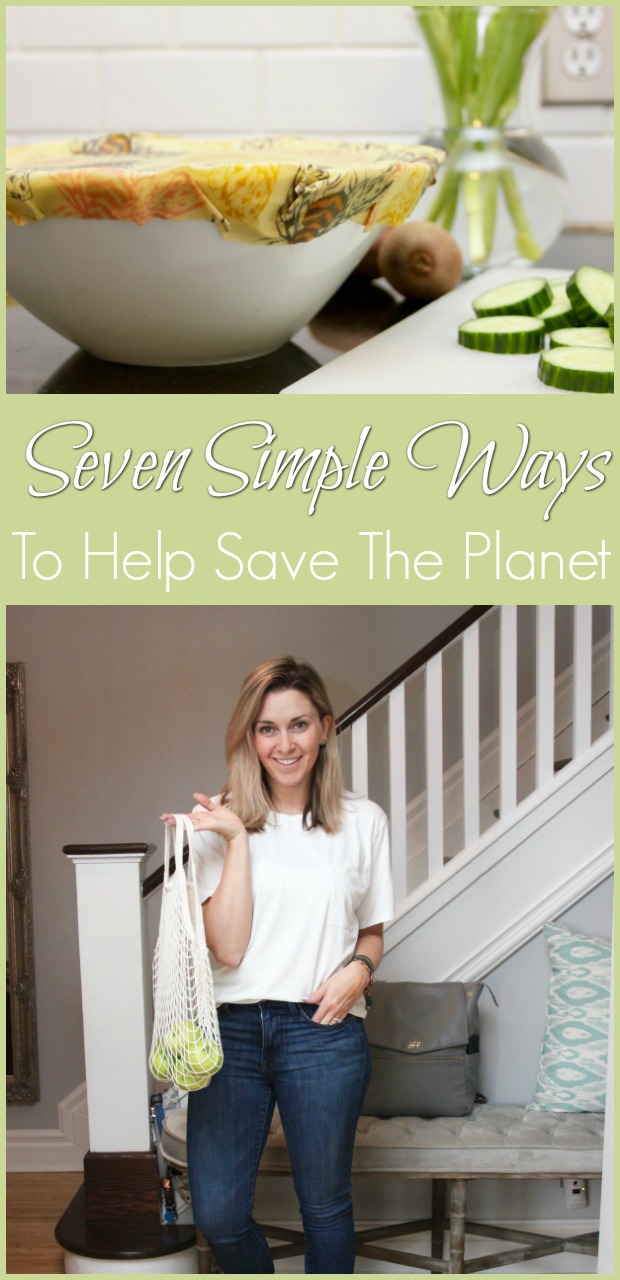 Other Posts You'll Like:
Emerald Lake Lodge: Our Ten Year Anniversary
Five Fun Ways To Encourage Your Toddler To Be Independent
xx