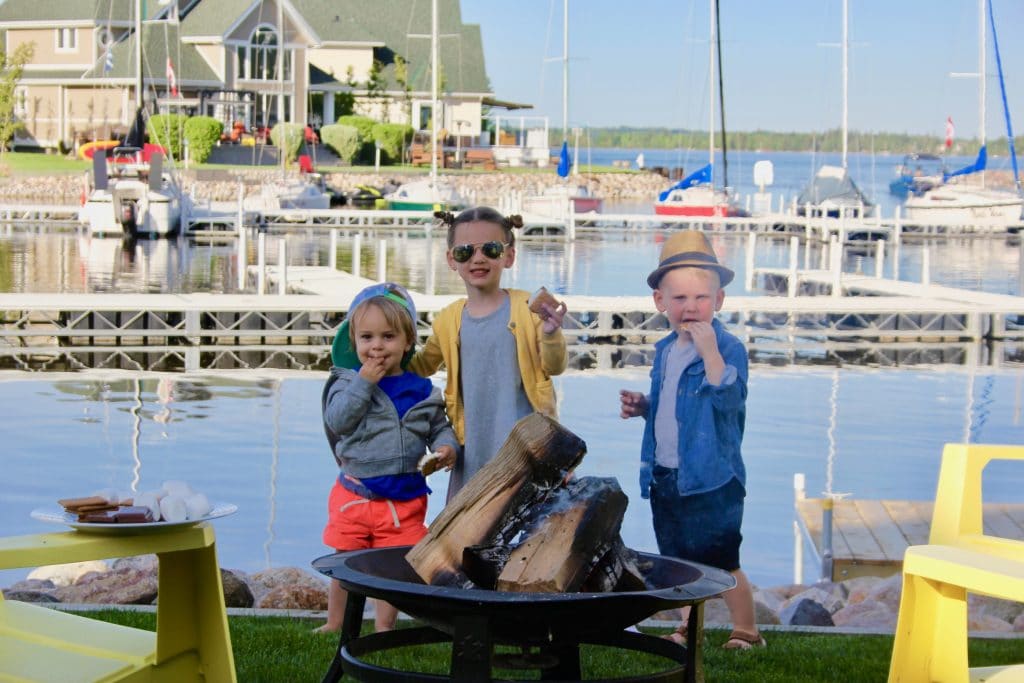 There's nothing quite like building S'Mores around the campfire with your friends. When I was a little girl, summer evenings at our cabin in the Whiteshell, Manitoba often included roasting marshmallows under the stars. That moment when you press your 'mallow in between your graham wafers and chocolate was a sacred one! I've really been looking forward to our son Wyatt sinking his teeth (all 12 of them now!) into his first-ever S'More.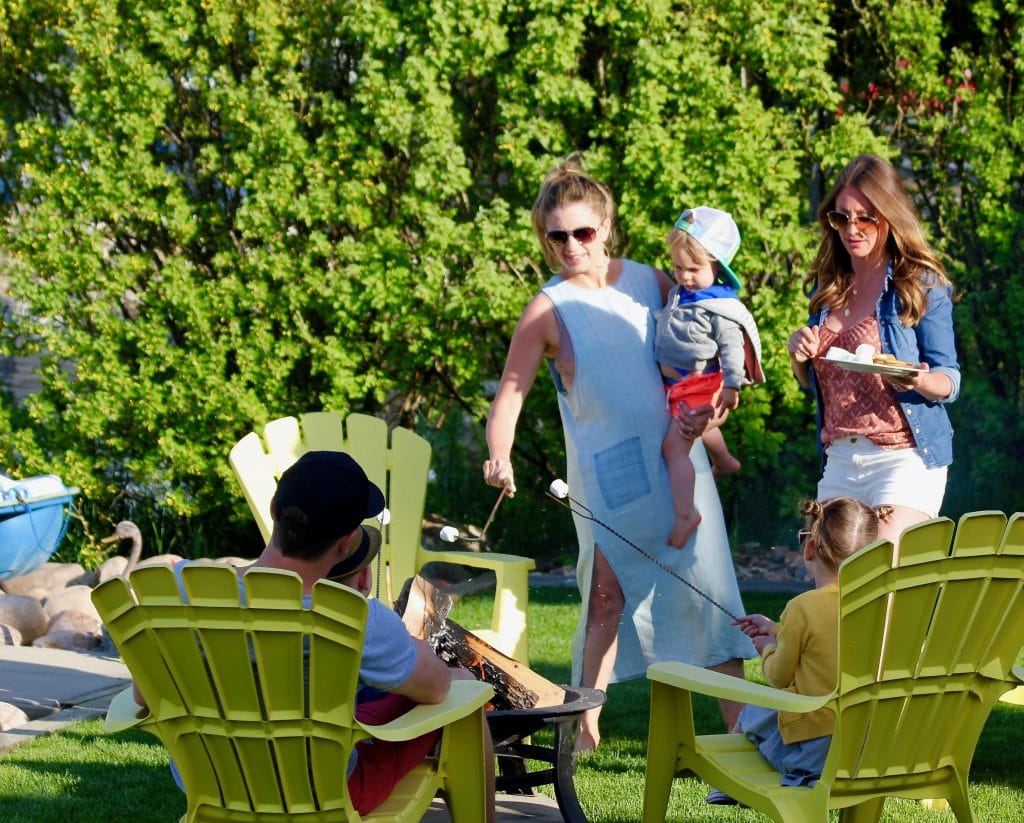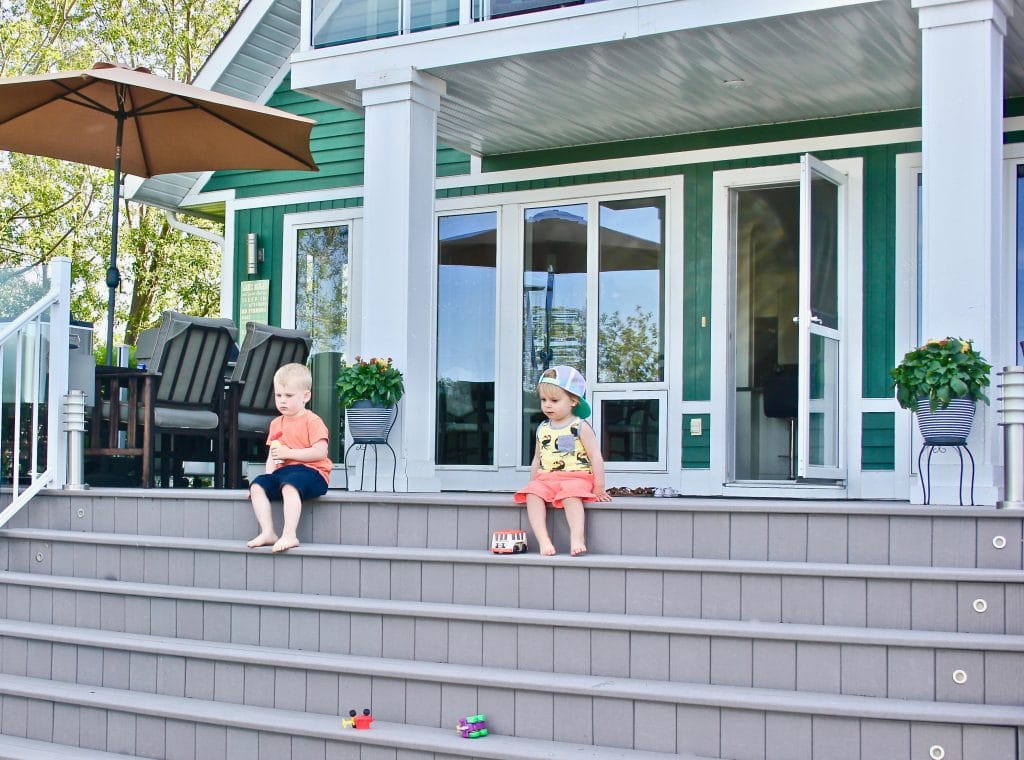 We recently spent a weekend in Sylvan Lake with our friends Amy and Dustin, their daughter Georgia, and son Luca. (Amy and I met 17 years ago while working at Moxie's restaurant, and now our kids are playing together on the beach. That's pretty wild.) We decided to cap off a Sunday BBQ with a S'Mores indulgence by the lake. Chocolate before the kids go to bed is always a good idea, right?!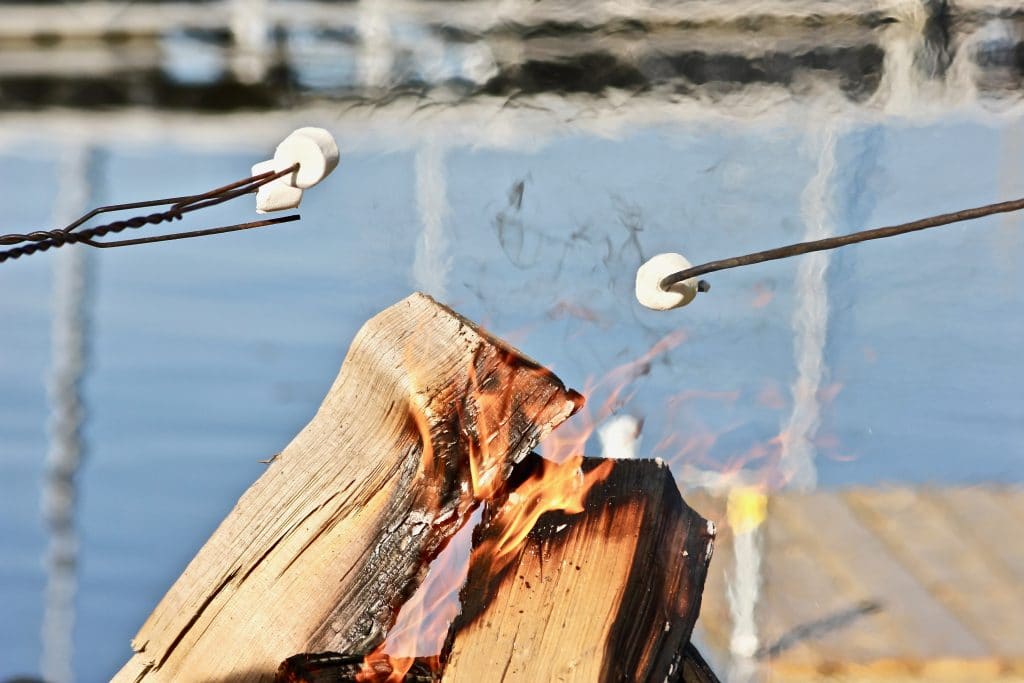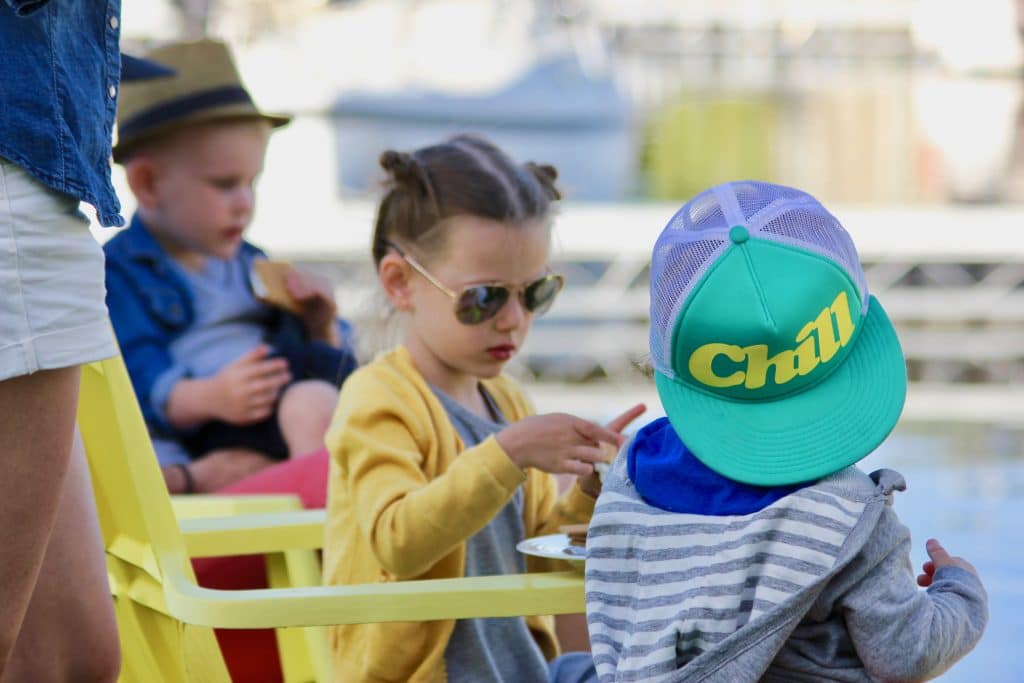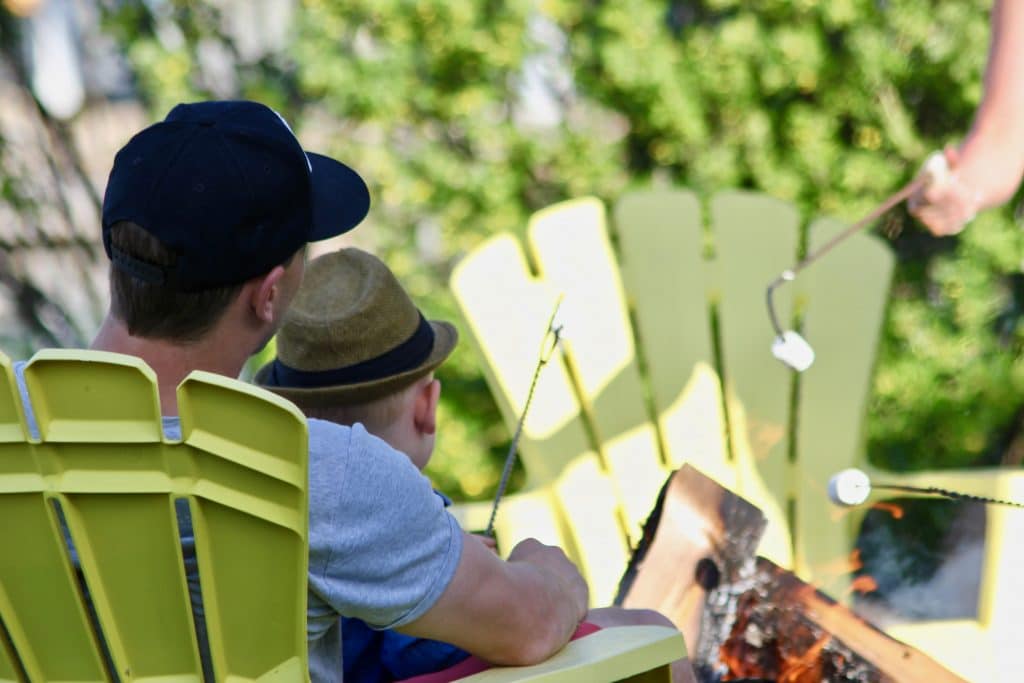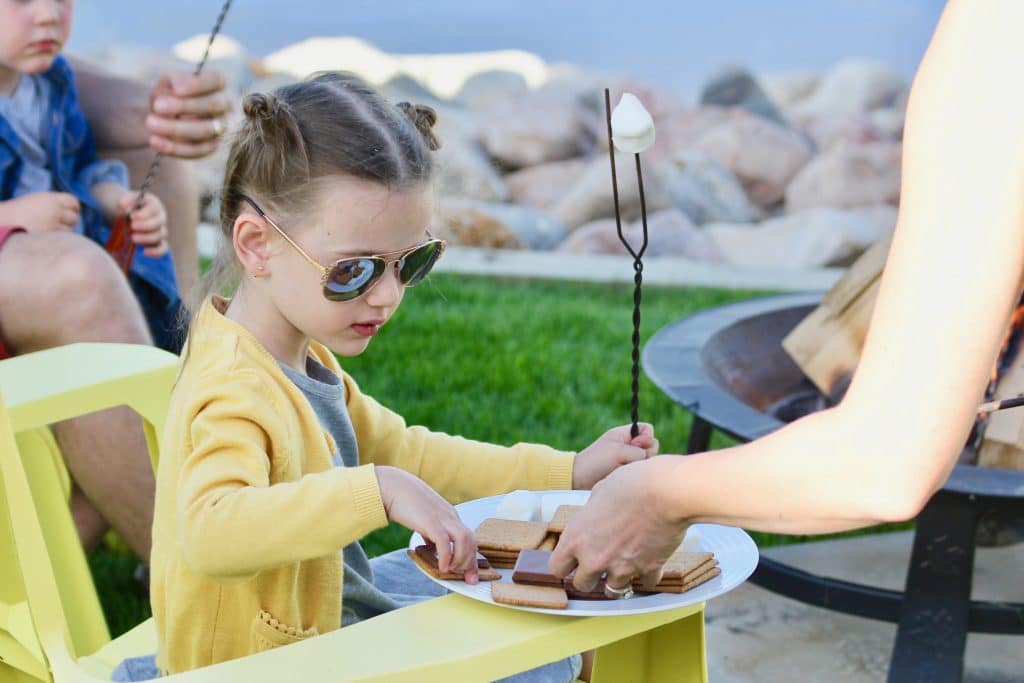 Keeping your ingredients from turning into a huge mess can be a challenge. I like to put everything in a Tupperware container before packing up to hit the road. This way, it's nice and neat instead of graham wafer boxes getting ripped, chocolate melting everywhere, and your marshmallows getting smooshed.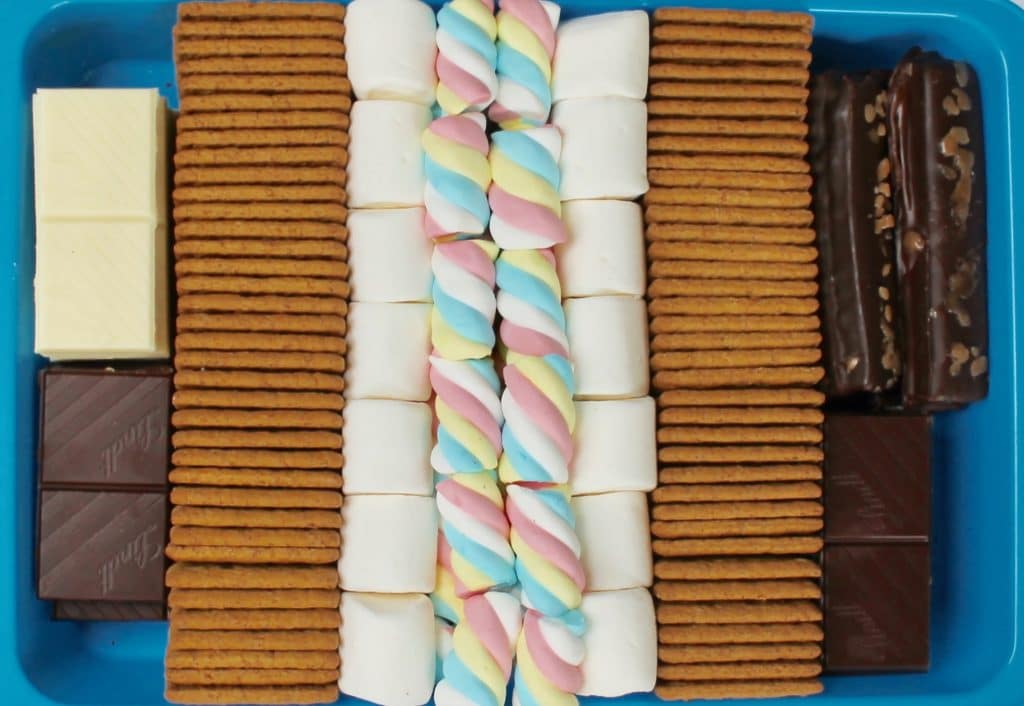 I picked up this food storage container at The Dollar Store. I love that its big enough to allow for multiple chocolate options, has clips on each side, and a handle at the top for easy carrying, packing, and transport.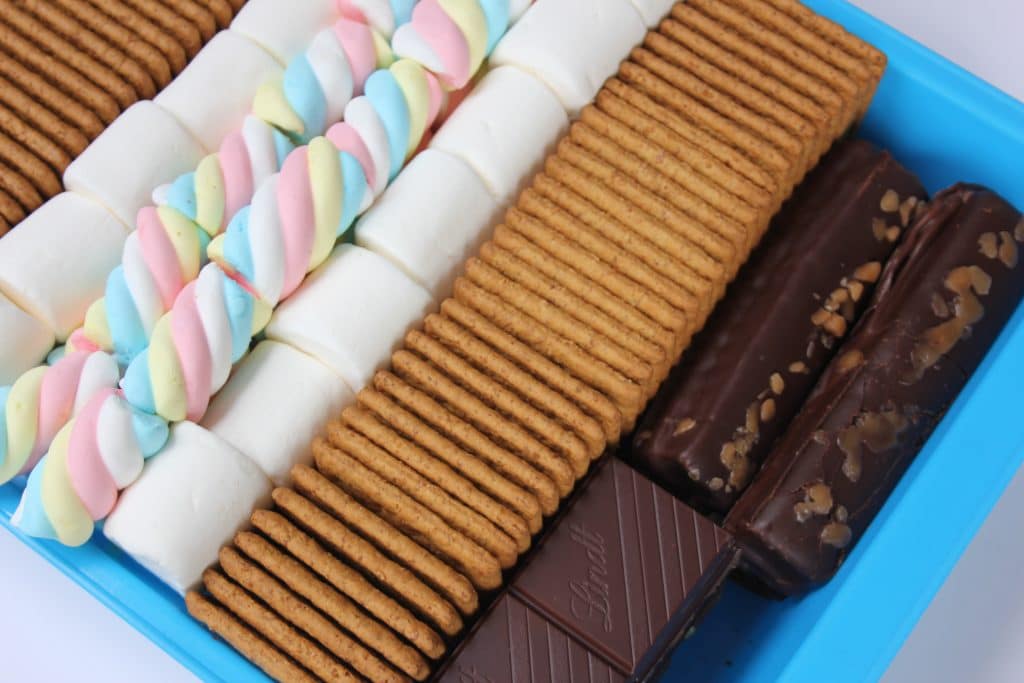 I prefer to keep it simple with the graham wafers, but have a little fun with the marshmallows and chocolate. However, every so often we'll use big, delicious, freshly-baked cookies instead of wafers. I included regular marshmallows and rainbow-coloured ones for the kids. I found S'Mores Bar chocolate from one of my favourite spots: Jacek Chocolate in Edmonton (buy them online here). I also love to use Lindt Chocolates because they fit so perfectly in your kit and in your wafer. Both aesthetically-pleasing and delicious!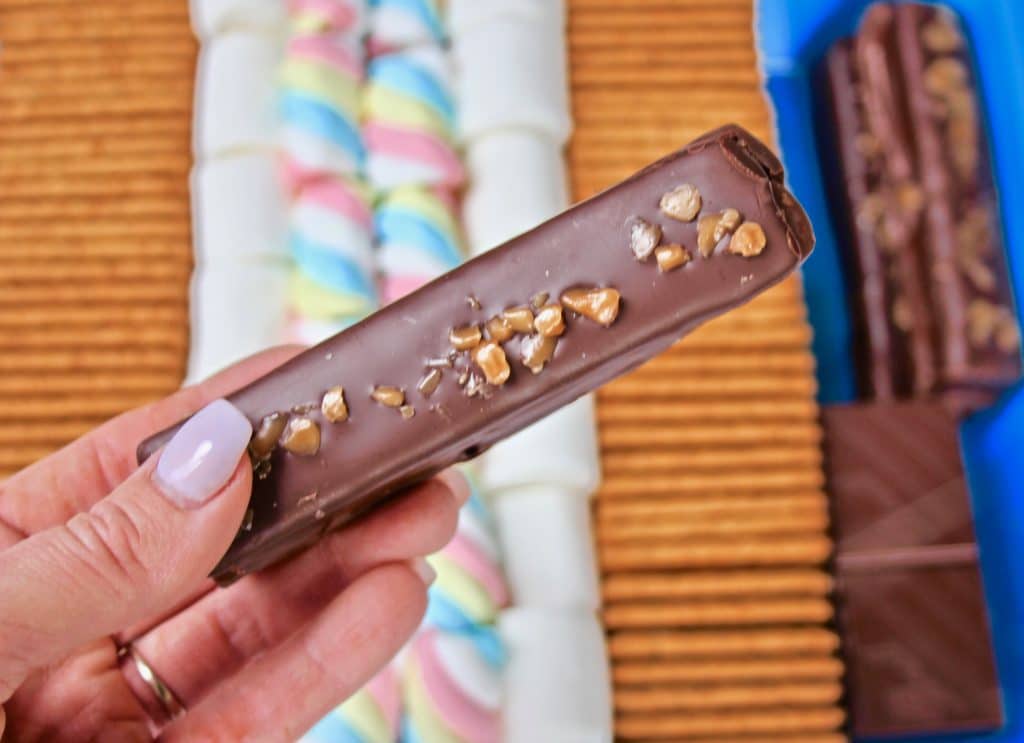 Here are a few S'Mores combos we love:
Graham Wafers
Lindt White Vanilla Chocolate
Peanut butter (spread on the wafer)
Marshmallows
Big Fresh Chocolate Chip Cookies of any kind
Lindt Sea Salt Chocolate
Raspberry Jam (spread on the wafer)
Marshmallow
Graham Wafer
Jacek Chocolate's S'more Bar 
Marshmallow
Graham Wafer
Lindt Milk Chocolate
Rainbow marshmallow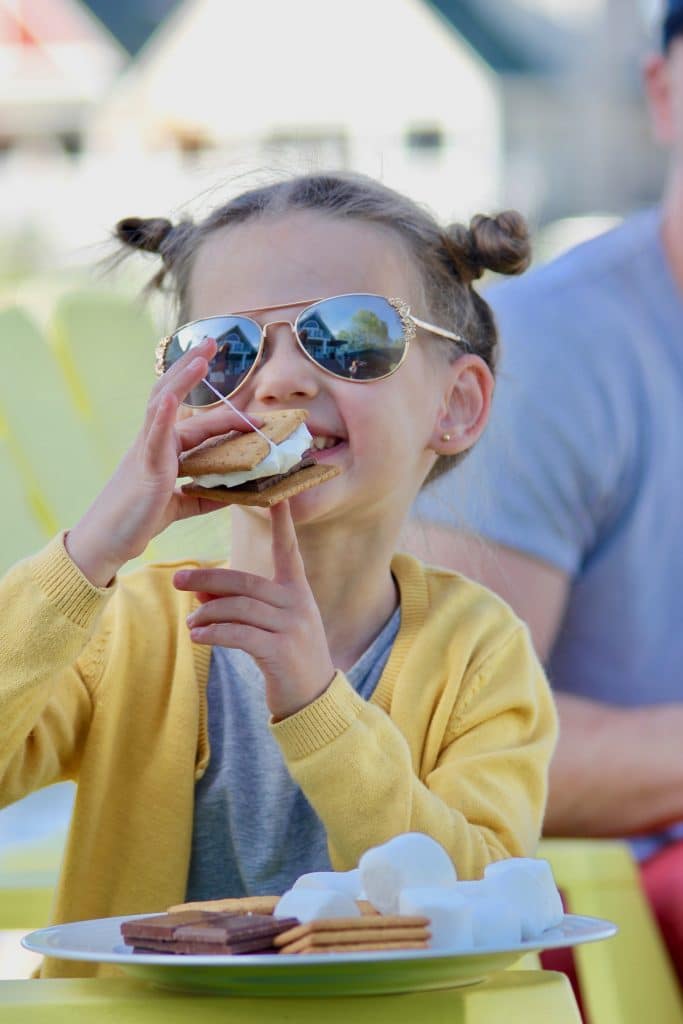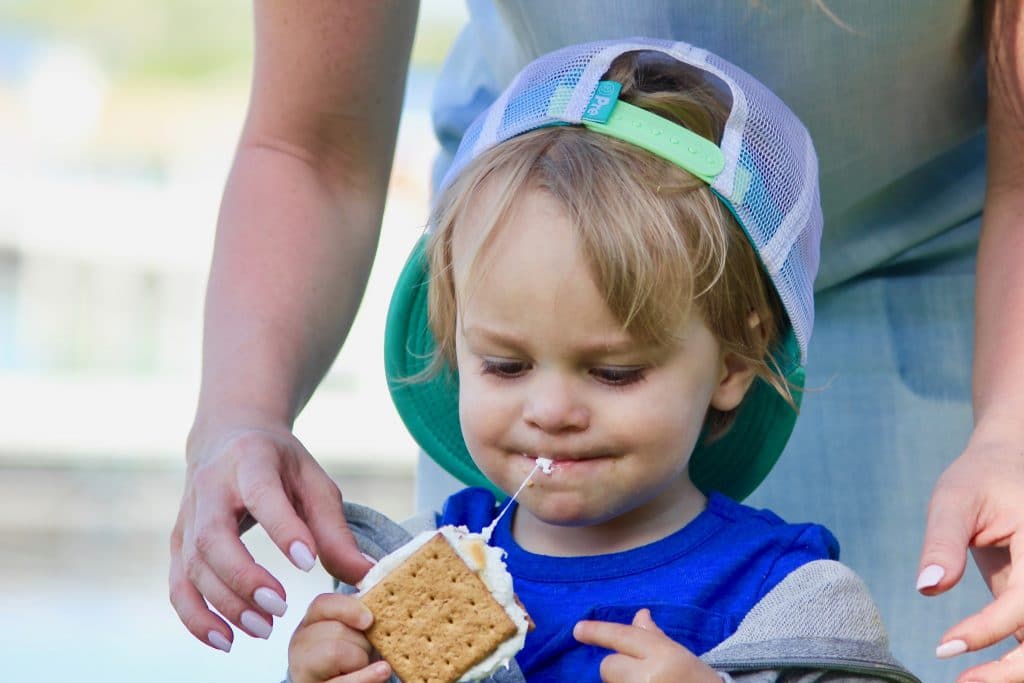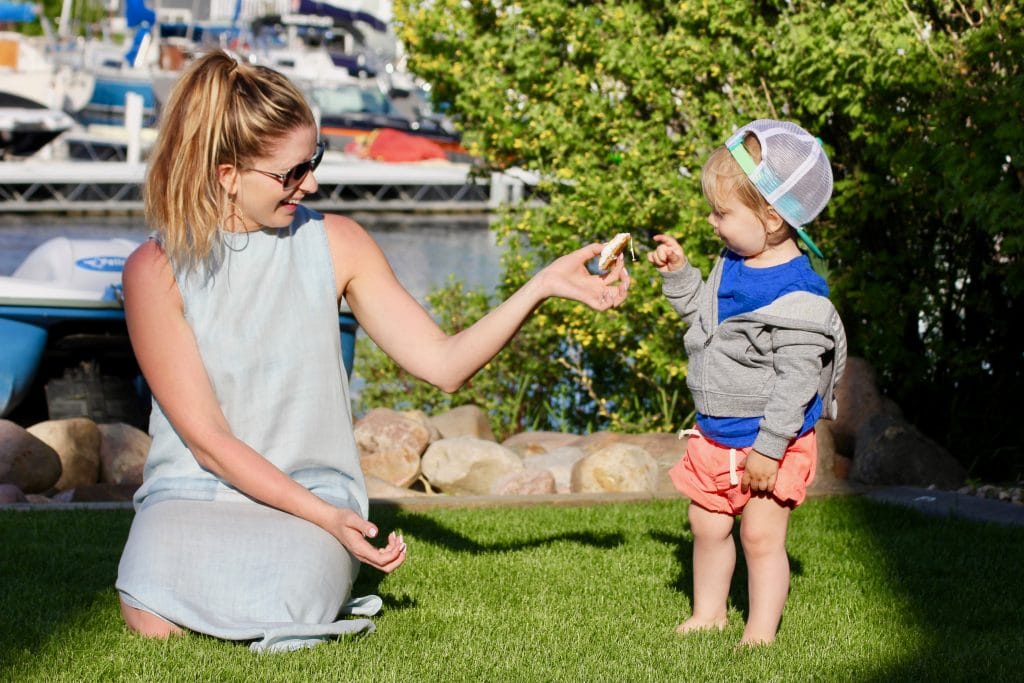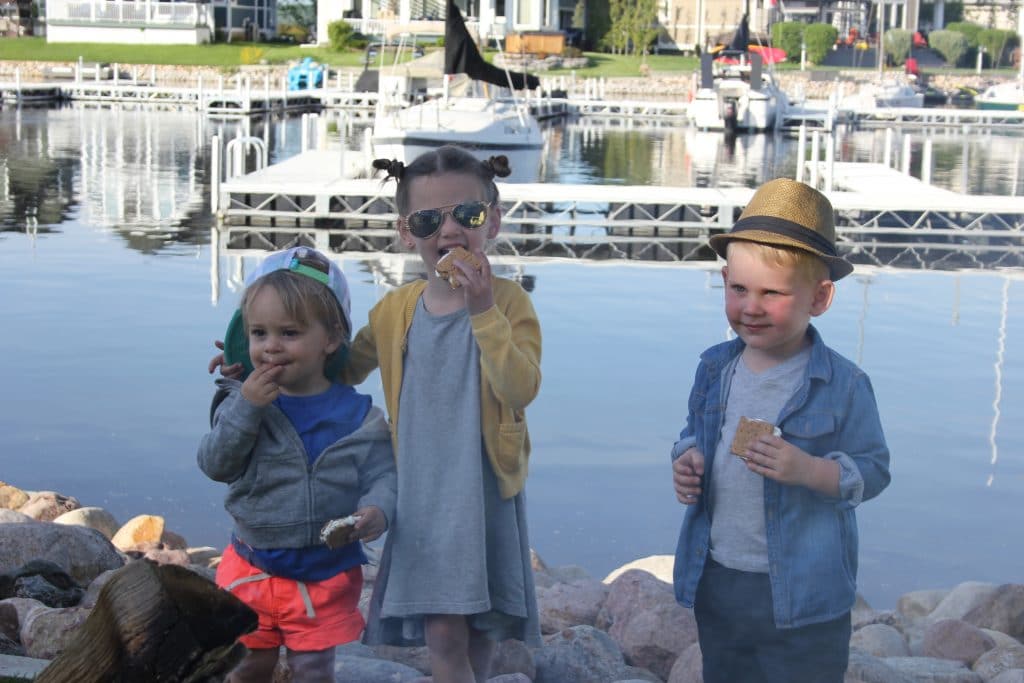 Which Smores combos do you love?
xx