Coloured hoses, leopard print nozzles, and pretty pruning shears! Here are a few of my picks for the most stylish gardening gear! 
Stylish Gardening Gear
Whether it's in your kitchen, garden or a DIY project, I'm a big believer that if you have the proper tools, you'll have more success with whatever you're trying to create. I've rounded up some beautiful stylish gardening gear that looks good and gets the job done!
One of my favourite items for gardening is this gorgeous Farm Fresh Garden Basket made by Gary Skelton (my dad!). My parents run The Old Farmhouse Gift Shop – an old farmhouse turned gift shop nestled on the Saskatchewan prairies, filled with handmade goods from over 30 different artisans. They also make and sell the famous Old Farmhouse Honey Cookies – recipe here! If you live in Alberta or Saskatchewan and would like to order one of these baskets, please message me. 
Here's a whole bunch more gear I know you'll love!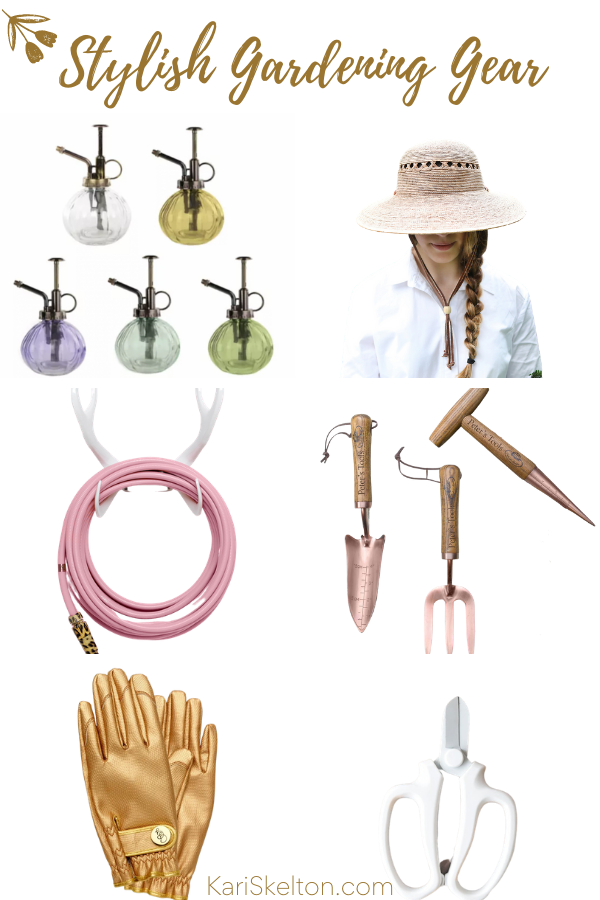 Glass Plant Misters | Lattice Palm Hat | Rusty Rose Garden Hose | Copper Garden Tools | Gold Digger Gloves | White Pruning Shears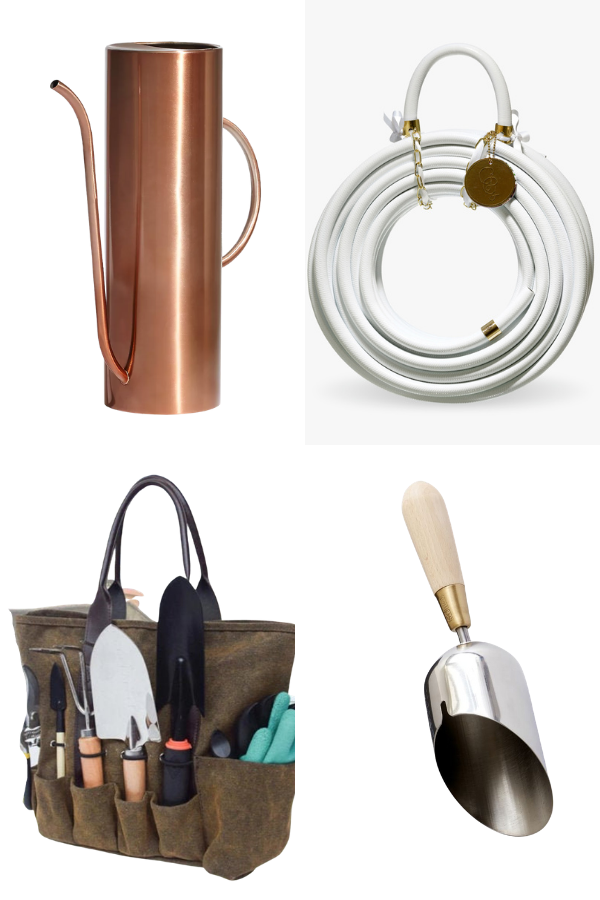 Copper Watering Can | White Hose | Tool Tote | Compost Scoop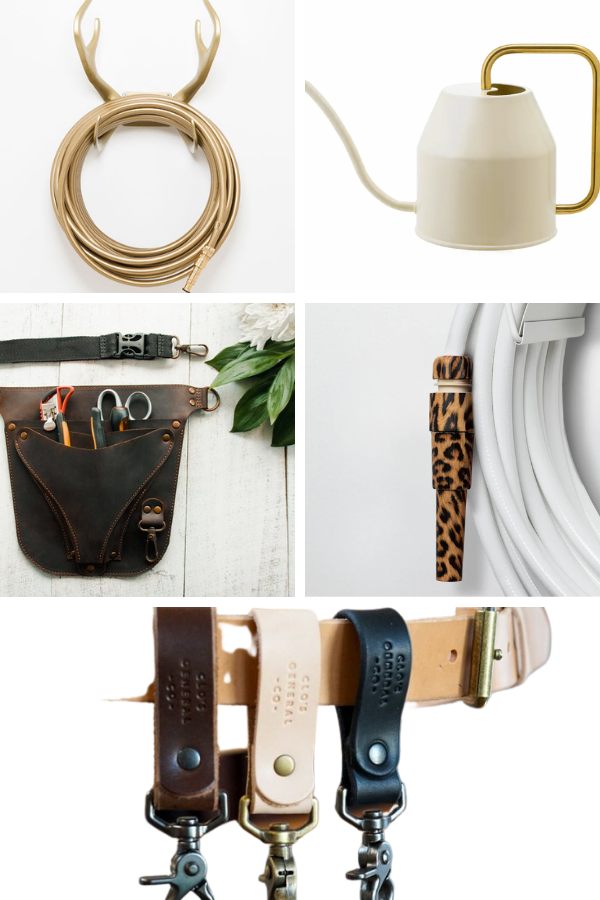 Reindeer Gold Antler Holder & Hose | Ivory and Gold Watering Can | Garden Belt Bag | Leopard Nozzle | Clos Key Keeper
Are you planting a big garden this year? Would love to hear any gardening tips in the comment section below!
Other Posts You'll Love:
Refreshing Herb Garden Cocktails
Adding Plants To Your Bathroom
xx