So many unique advent calendar ideas – the way we do ours, ideas from some friends in the blogging community, and from you on Instagram!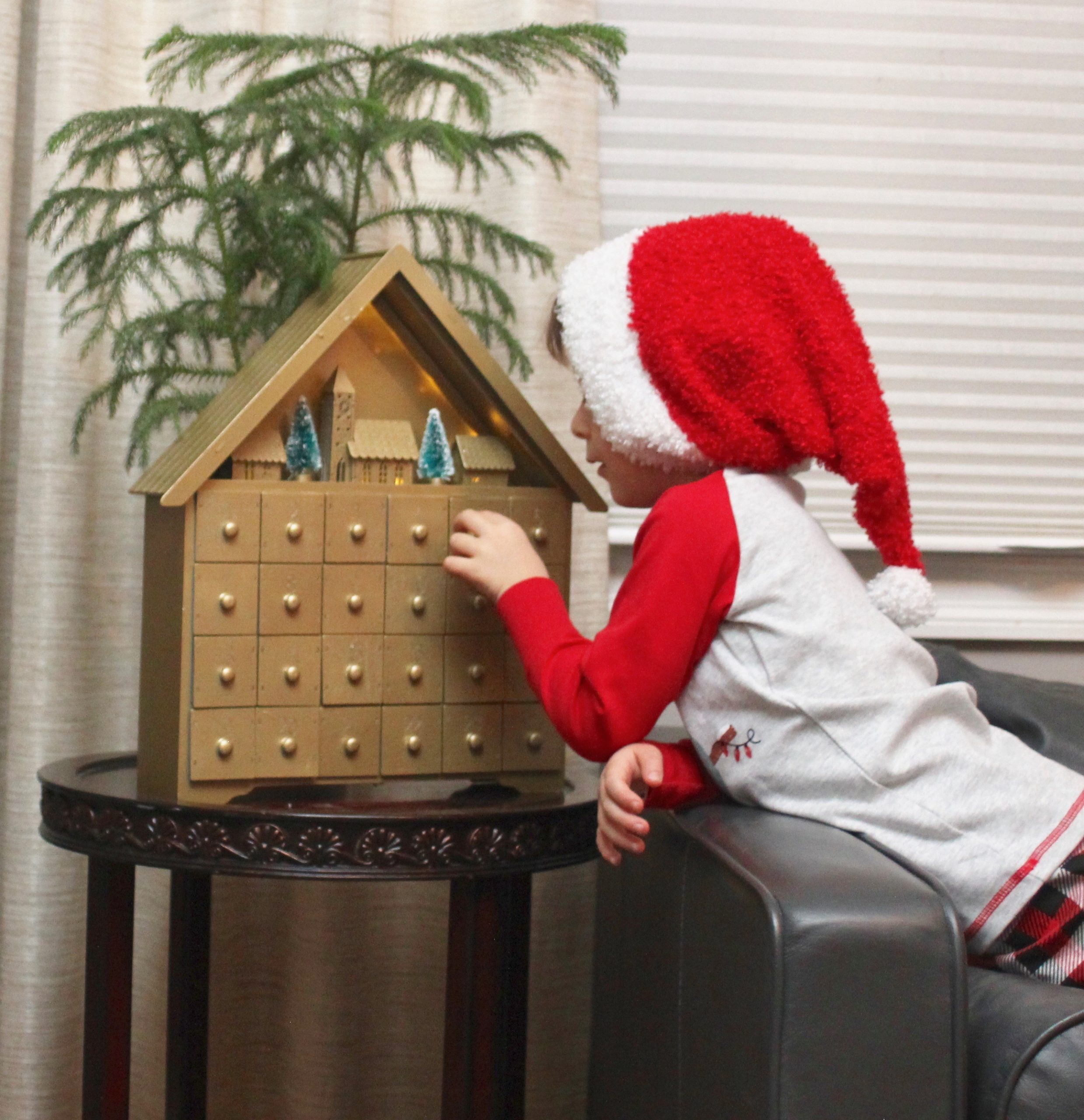 If you've been following me long enough you know how much I love gifting around experience. Same goes for the way we roll out our advent calendar for our son Wyatt. In an effort to feed into creating more memories and be cost-effective, we fill those little drawers with invites to do something cool (and tiny chocolate too, of course).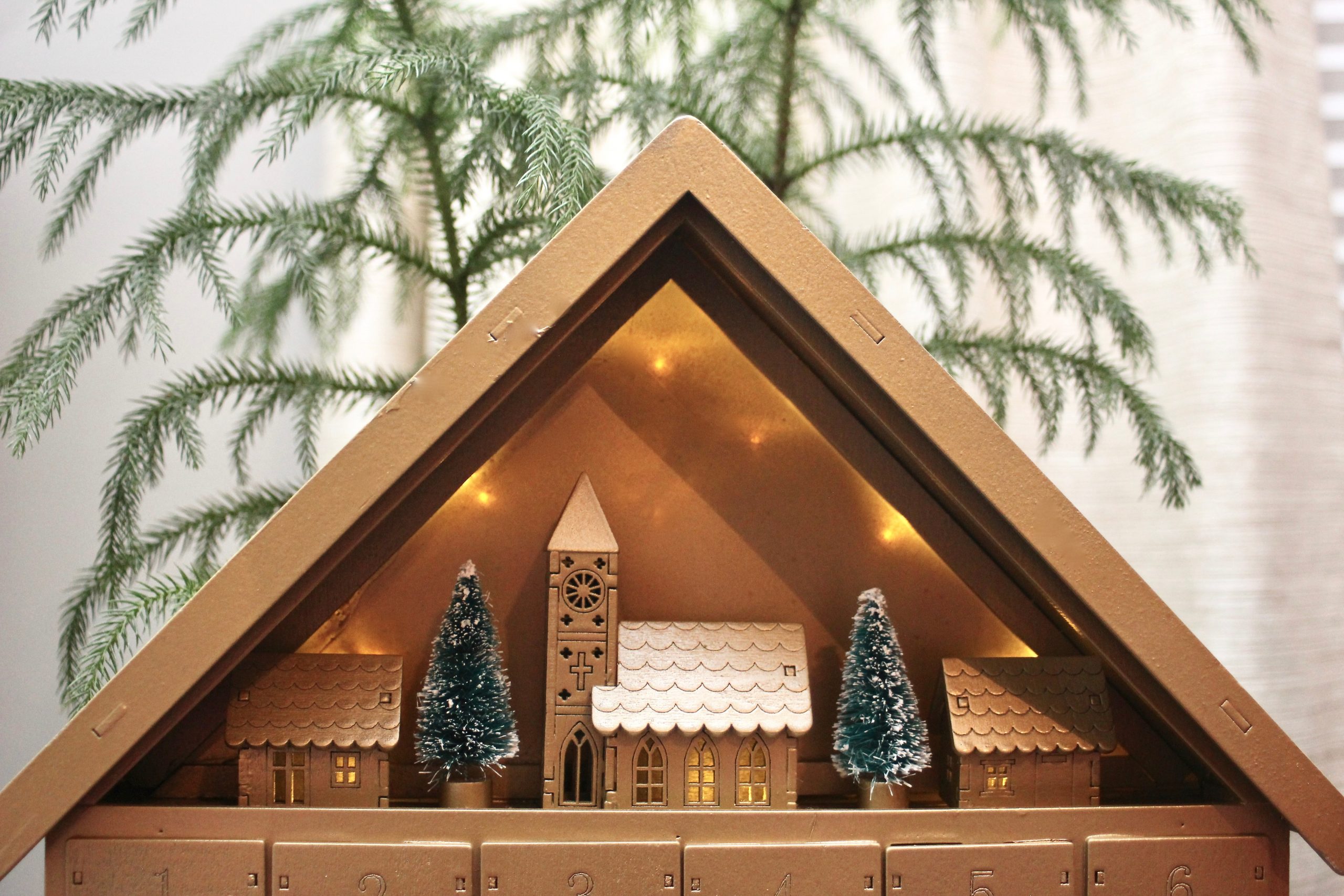 The activities don't have to be elaborate. I just take a look at our calendar for the month and what may already be planned, coupled with things I've flagged as cool Christmas activities and work those into the calendar. Keep in mind, we definitely steer clear of having something planned for each day because that's exhausting. I write the invitation for the day on a Christmasy tag. On the days off, the drawers will include a small toy or chocolate. I also LOVE these skin-safe holiday tattoos.
Activities In Our Advent Calendar (in no particular order):
Watch The Grinch
Make shortbread cookies
Hot tub with hot chocolate and marshmallows
Make Eggnog Cookies
Watch Polar Express
Experience the Polar Express Train 
Make a Christmas craft
Look Under Your Bed (new Christmas book wrapped)
Experience ELF 
See the Lights at the Legislature
Go to the theatre to see Frozen 2
Look in your activity drawer (new Christmas colouring book)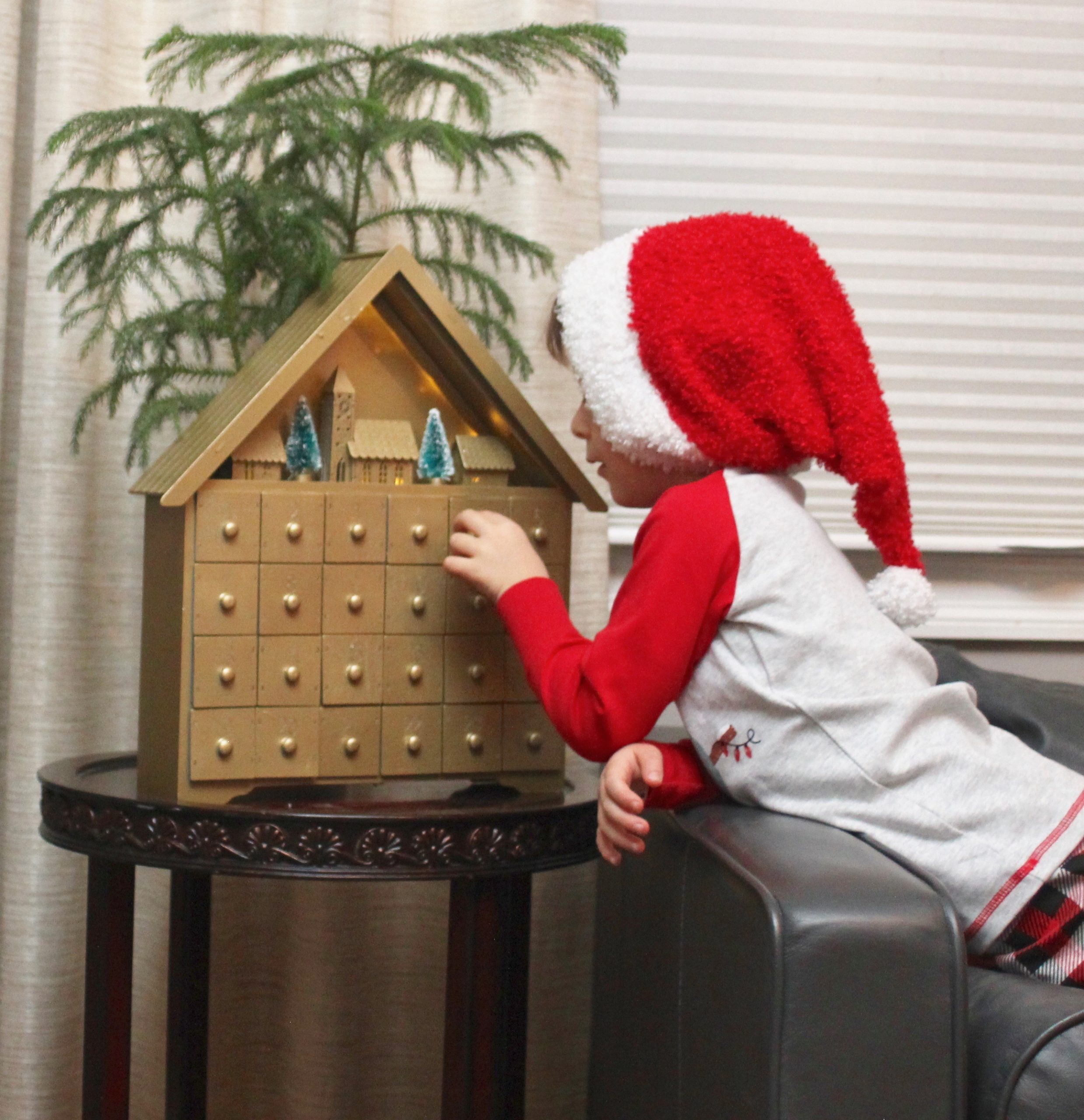 Ideas From You
I stole an idea from a friend for my husband- I collected stories and memories from 24 of his friends and packaged it all up like an advent calendar for his November birthday. It was great watching his face as he read them. ~Kyla Fisher
We do a Christmas Puzzle. A few pieces a day. ~Heather Coffin
I have a group of friends that does a craft beer advent calendar. 12 people, each person buys 2 unique craft beers and gets 12 of each of them. Then you individually wrap them. We have one person volunteer to put the sets of 24 together so each person drinks the same beer that day. Then we all comment on the beer choice. Good or bad. ~Nola Vorra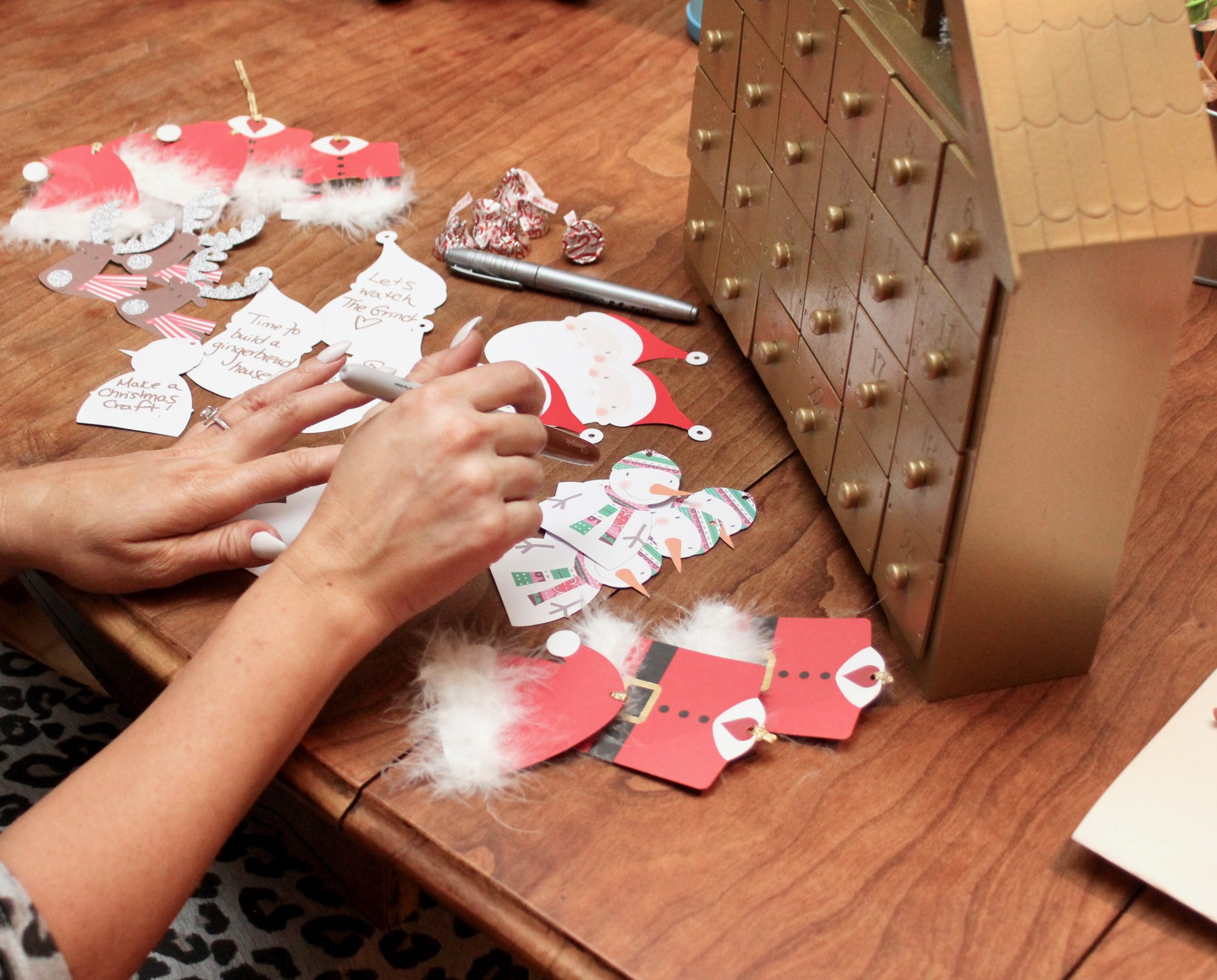 More Ideas From You
Well I dont think i came up with this idea, but I fill this up with Christmas activities and crafts from the dollarstore, xmas socks, santa hat, etc. A ticket to go see santa, and I fill the rest with some chocolate. It usually ends up being about half and half. ~Claudine Mcteer
We do a lottery ticket advent calendar in our house. The littles are now 20 and 22 so everyone chips in and we all (hopefully) share in the winnings! ~Fiona
My birthday is December 1 so advent calendars have always been a big thing for me. We do one with the kids from this little house that is similar to yours. Each day we open a drawer with a note in it for an activity – I schedule the activities ahead of time based on our schedule and then ad lib depending on the weather. This is our whole schedule this year. ~Ashley Whidden

1 Read Christmas book by the fire
Festival of Trees/Decorate Grandma's tree
Write a letter to Santa
Glow Festival
Put out a nativity scene
Decorate tree
Open Christmas pj's
Fancy hot chocolate/Leduc lights
Playdough Christmas trees/Christmas craft
Food Bank/seniors shopping
Thank you cards for neighbours' lights
Christmas @ Bob's
Polar Express Train
Build a snowman/shivery snow paint
Christmas show/movie & popcorn
Decorate white dough ornaments
Bake/decorate cookies
Leg ground lights
Christmas waffles
Make cards/gifts for teachers
Christmas craft
Sledding
Skating at Hawrelak
Make a card for Santa/Open Christmas Eve present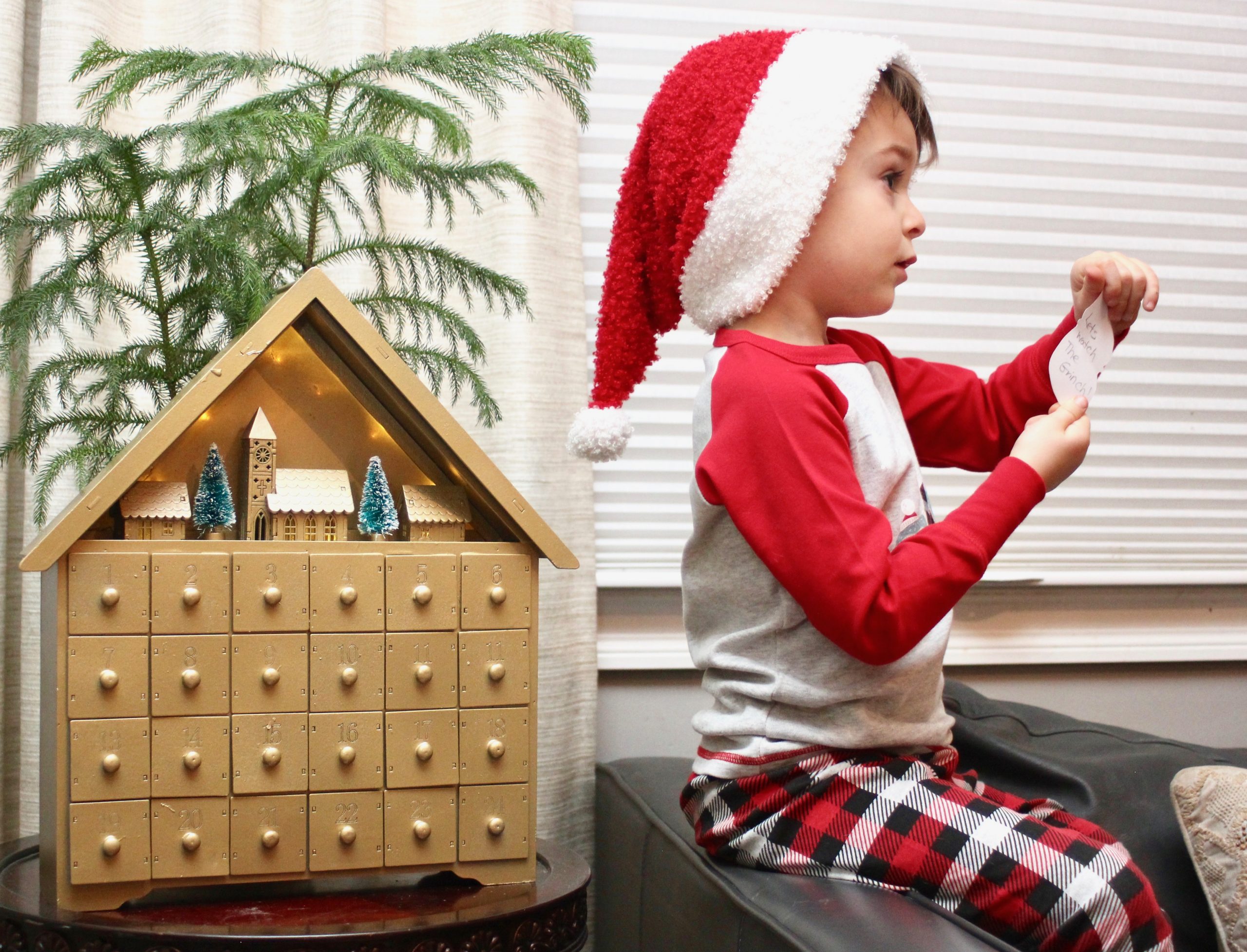 Idea From My Blogger Friends
Advent Calendar Wreath, loveandsundays.com
Thoughtful Advent Calendar: Each day filled with ways to help others and give back, parksandwild.com.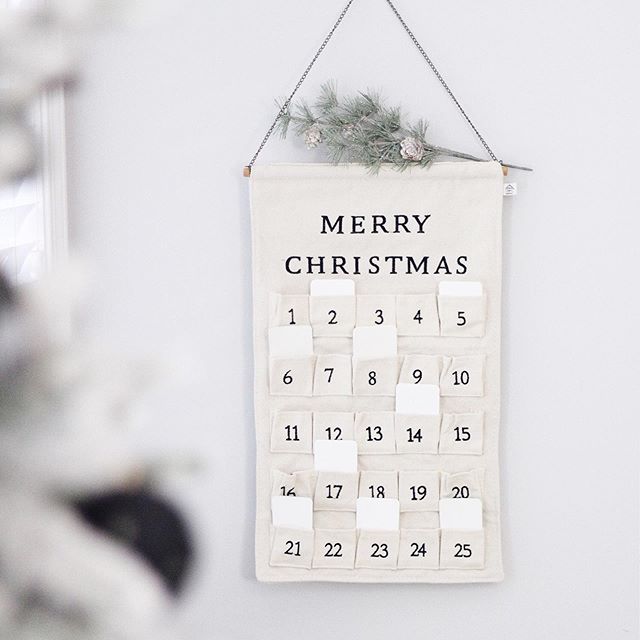 Paper Bag Tree, thegingerhome.com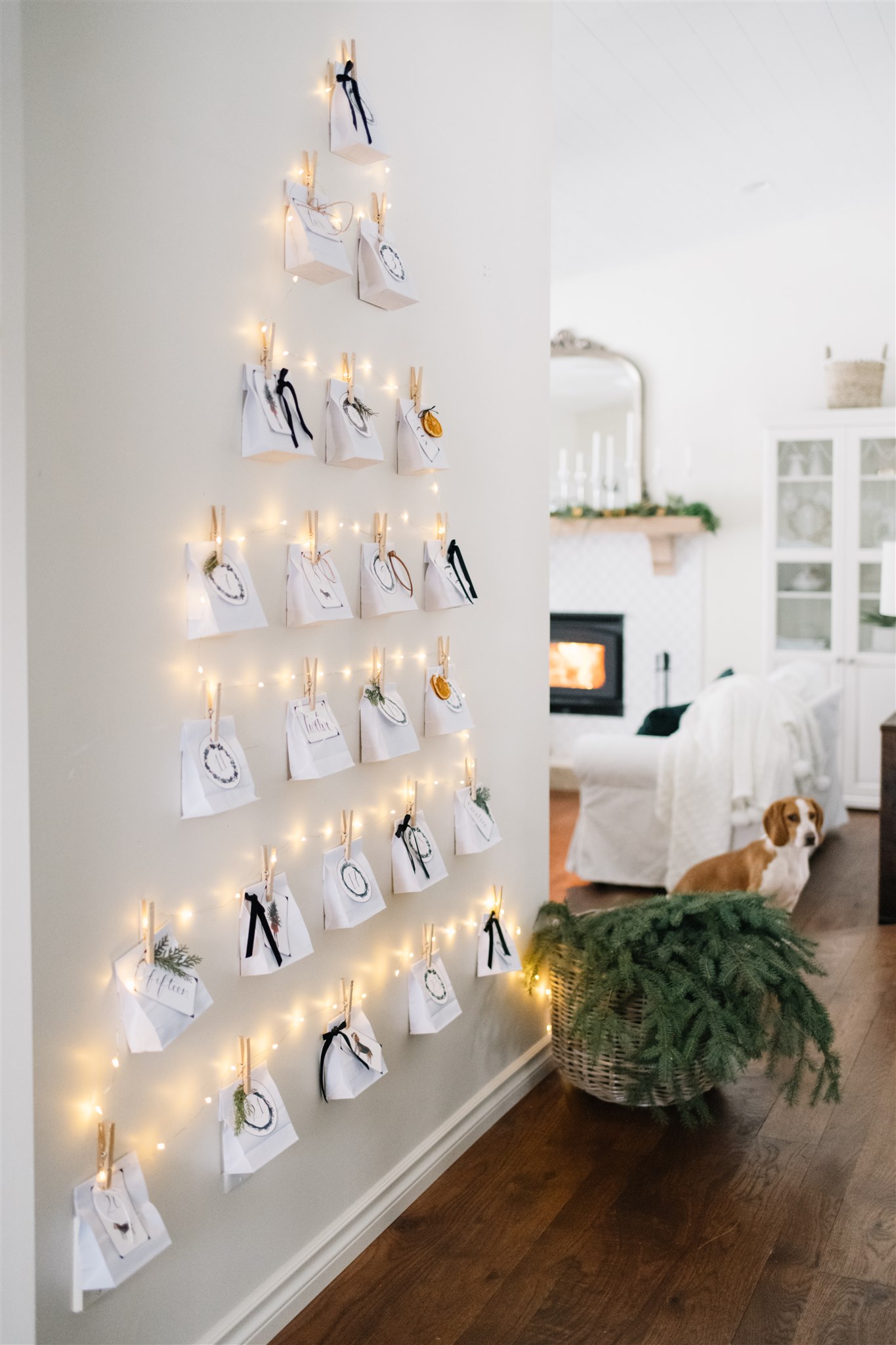 Don't forget to pin this to your Advent Calendar Ideas and Christmas Memory-Making boards and follow me on Pinterest here.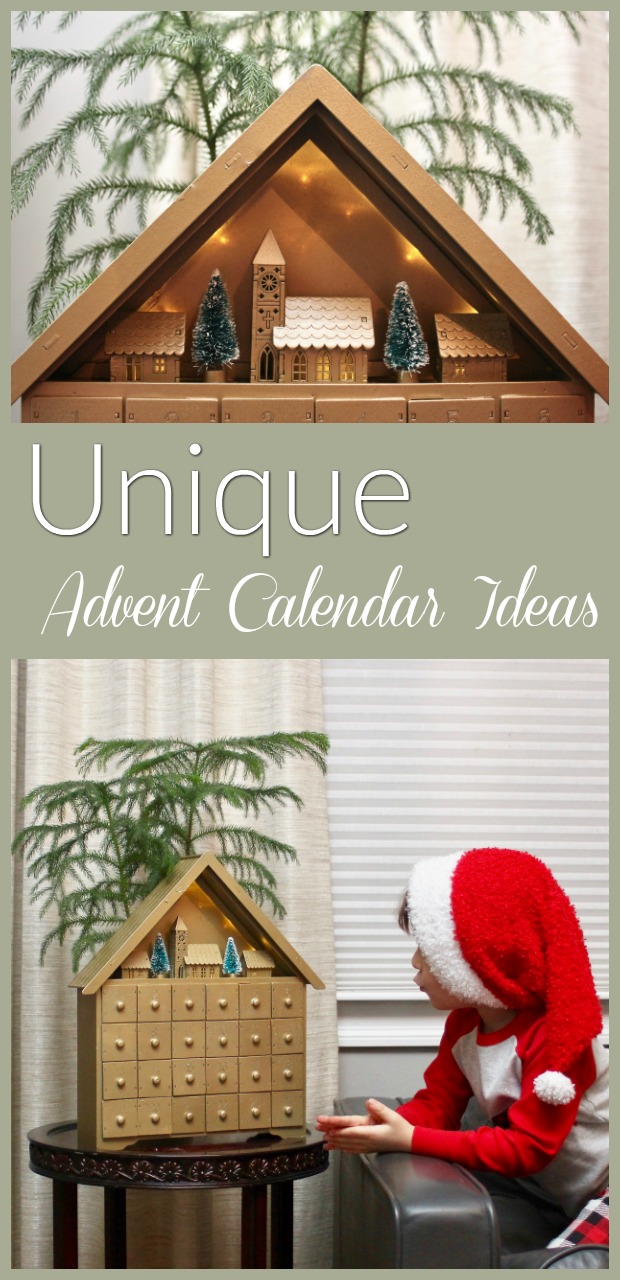 Other Posts You'll Like:
Create Memories With Christmas Gifts
Rose Gold Eggnog Cookies
How To Keep Your Holiday Wreath Fresh
xx