Give your coffee cart a Valentine's Day makeover! All the details on this pretty pastel setup, the yummy treats, and yarn heart DIY.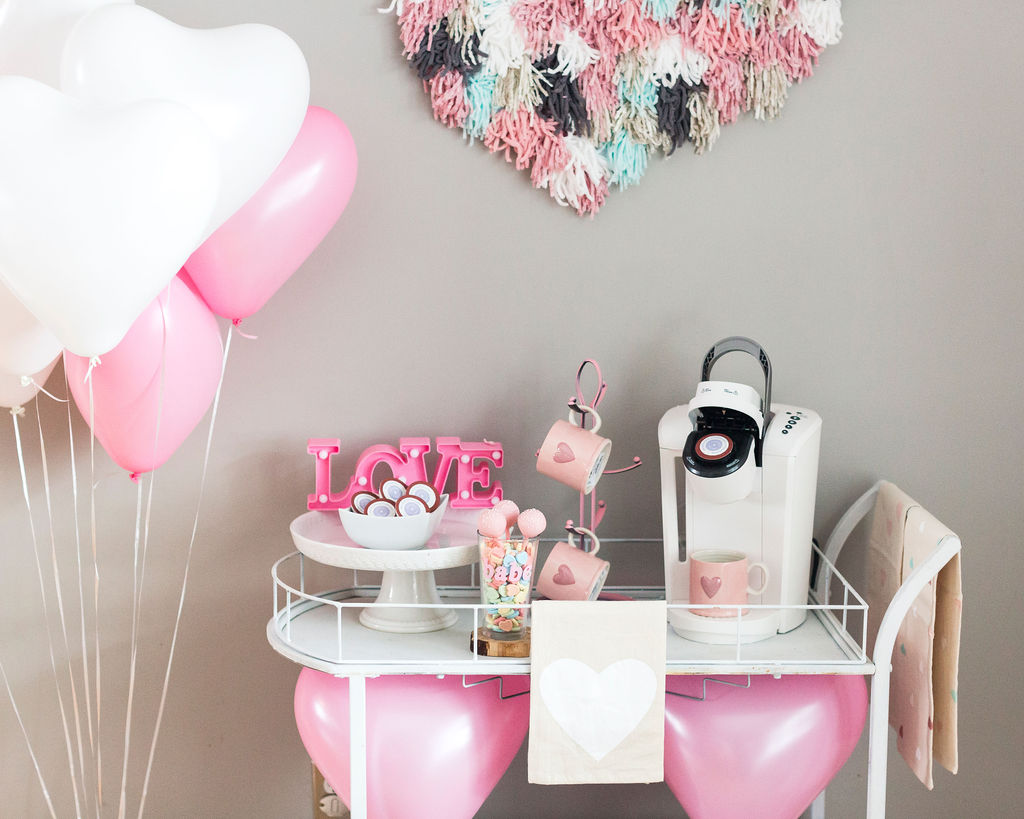 Give me all the pink hearts, treats, mushy cards and love songs. I've always loved celebrating Valentine's Day! What about you? I say – why not?! You don't need to go overboard (come back for tomorrow's blog post on inexpensive gifts you can create without spending a dime)!
When it comes to decor for Valentine's day, we like to keep it fun but classy. A little touch of pink and hearts here and there but nothing overboard. Here's how I styled our coffee cart for Valentine's Day!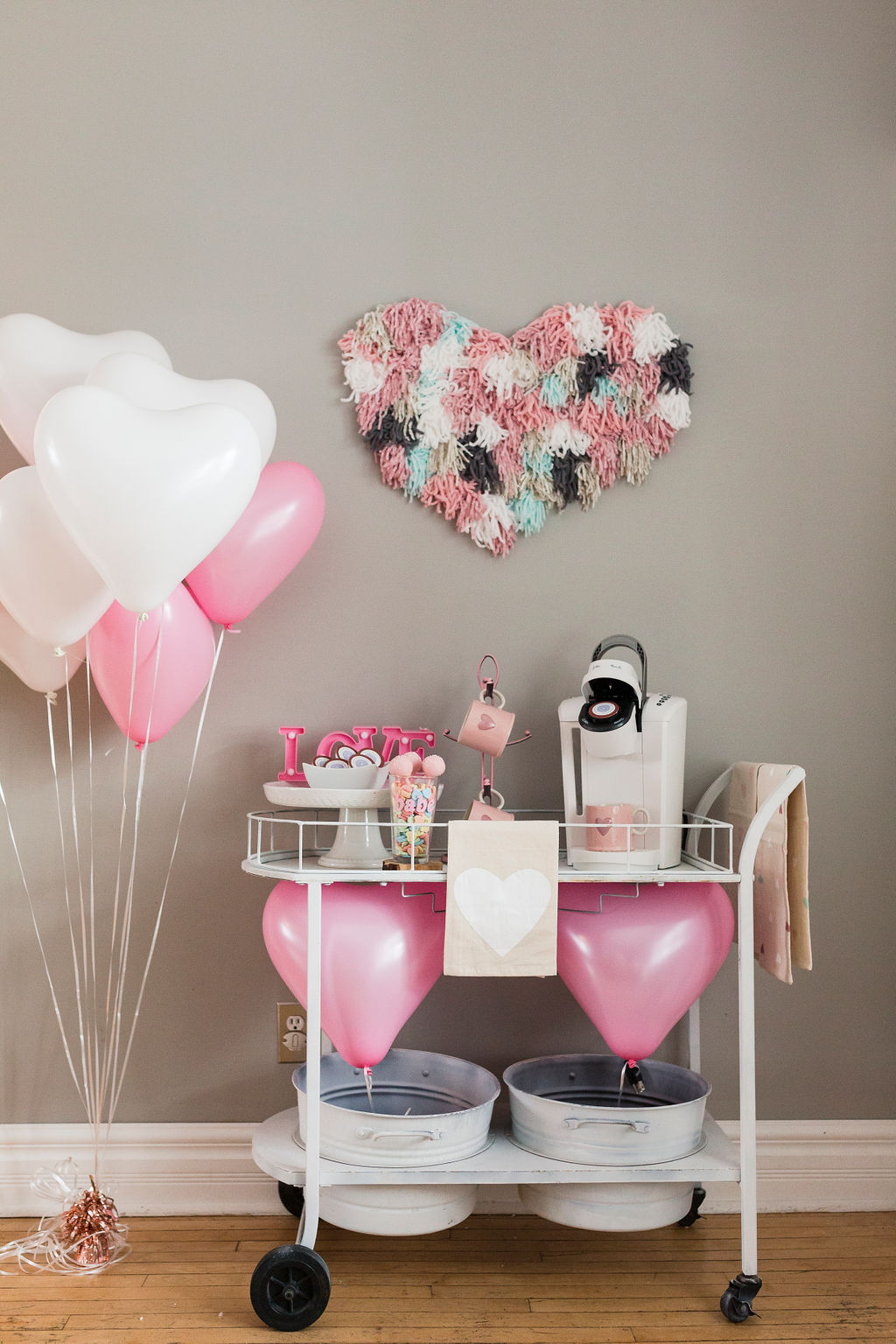 The Yarn Heart
This DIY is from one of my all-time favourite accounts to follow on Instagram – Kailo Chic. I really enjoyed making this! It's stylish Valentine's Day decor that added some really interesting texture to our space. You could even do mini ones to put up around the house or to use on your tablescape. All you'll need to make this is a whole bunch of yarn, a foam core board, and a glue gun. Get the DIY here. 
Heart Tea Towels
I splurged on these heart tea towels from The Cross Decor & Design and they're worth every penny. Such great quality – I know they'll last for years to come. I definitely pack away seasonal tea towels once the big day is done, just to ensure they're not in regular rotation and getting too much wear and tear. Shop them here.
Light-Up LOVE Sign
I'll tell you a little secret. Dollarama has speciality light up signs for $4 each. We used their cloud ones on the tables at Wyatt's Buzz Lightyear birthday party last summer and I picked up flamingo ones for my cousin's 40th. They're an inexpensive way to add some light to your decor!
The Coffee
I was so happy to discover OneCoffee organic, fair trade and 100% compostable single-serve coffee pods! The Canadian owned and operated company created the pods as a response to the growing concern around how much garbage is generated by single-serve coffee. Read more about its sustainability program here. 
You can shop the pods on Amazon Prime here.
The Mugs
HomeSense comes through again with these adorable heart mugs. At five dollars each, I was super happy to add them to our collection. The mug holder I bought off Amazon and just spray-painted it Candy Pink.
The Treats
I had big plans to whip up some cake pops for this post but I ran out of time. These ones are from Starbucks. 🙂 However – I will be making those cake pops for Wyatt's class party this week so watch for the how-to on my Instagram. 
The candy hearts are from Walmart and the cute 'Babe' glass is from Urban Outfitters.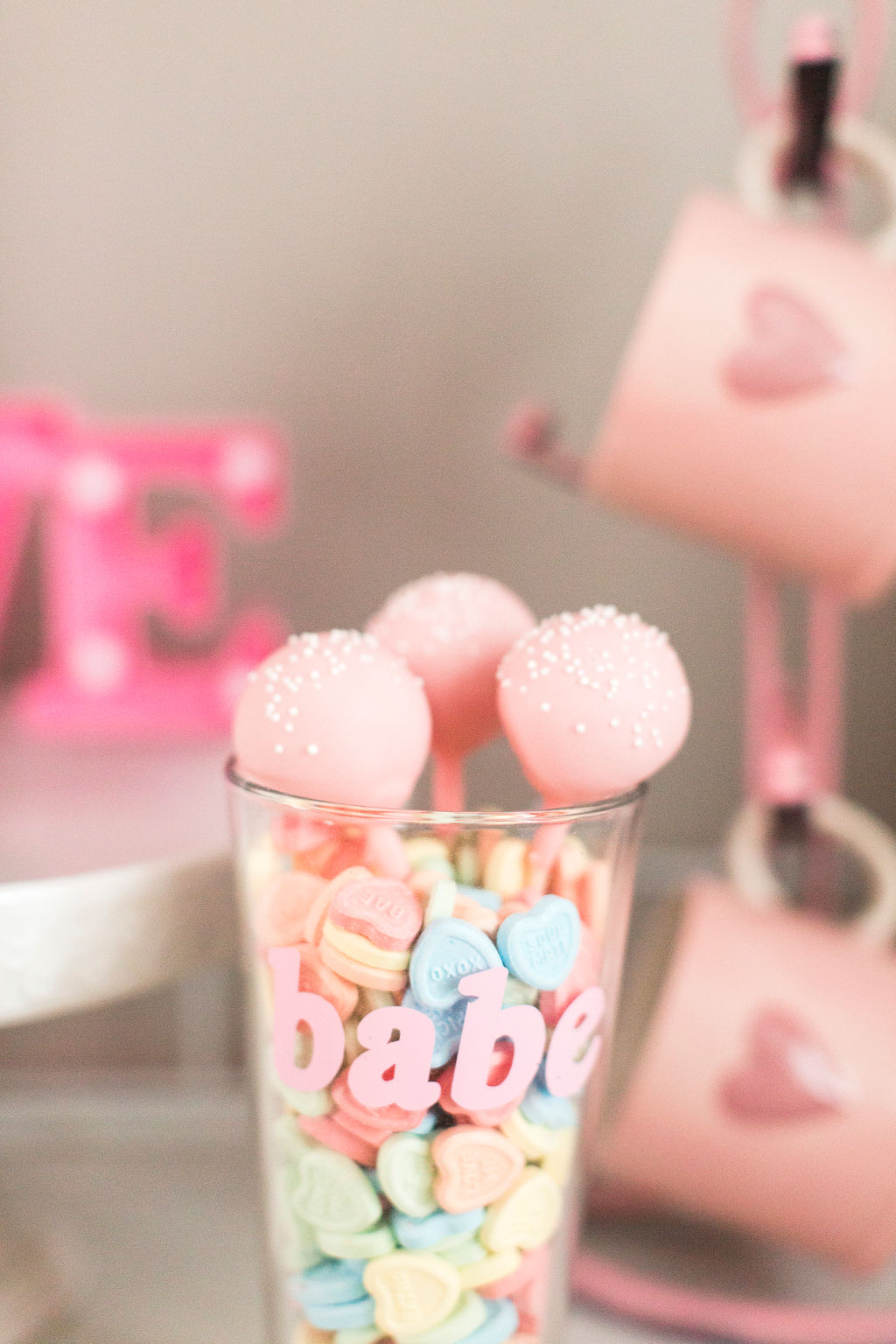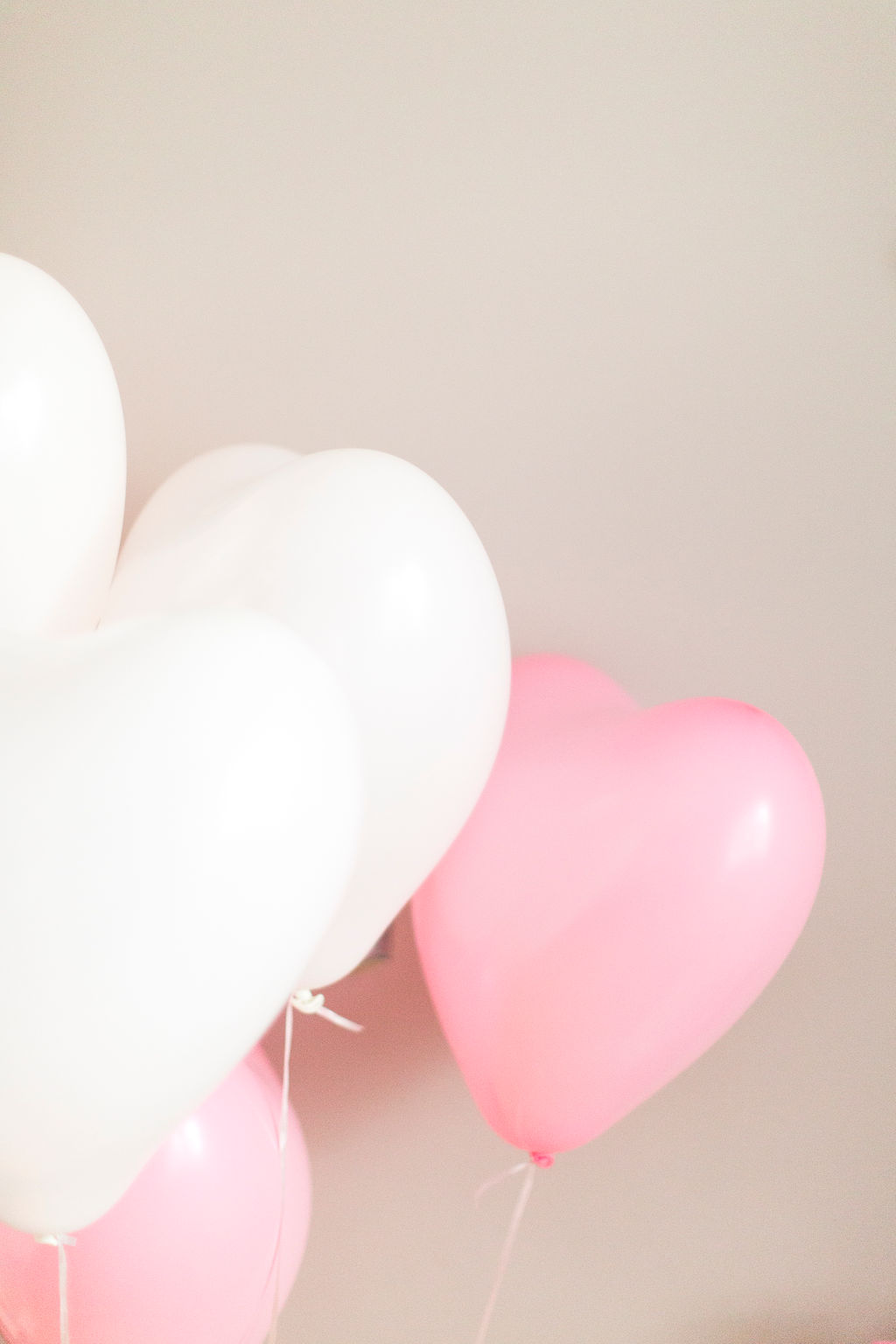 Check out our Halloween Coffee Cart here and our Christmas one here.
Pin this to your Coffee Cart Ideas and Valentine's Decor board and follow me on Pinterest here!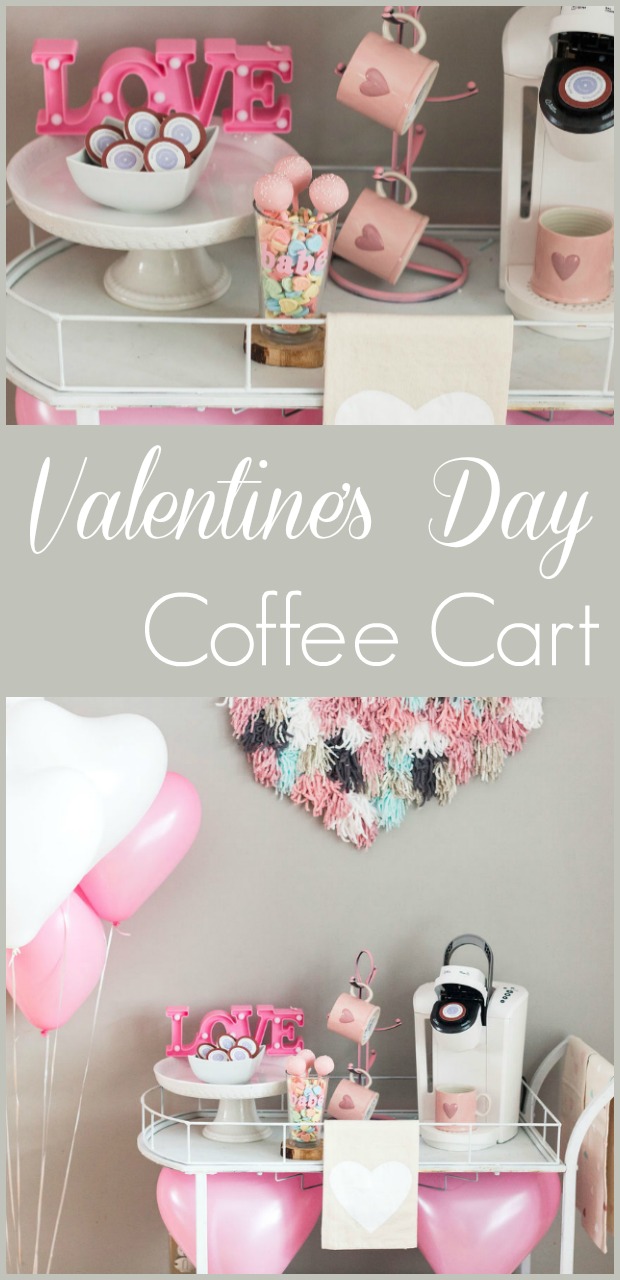 Other Posts You'll Love:
Super Awesome Superhero Valentines
Pretty Polka Dot Floral Wrap DIY
xx