Improve your mental and physical well-being with a little pet prescription! In the second of our Take Care Tuesday series, here are a few reasons why you should spend more time with your dog.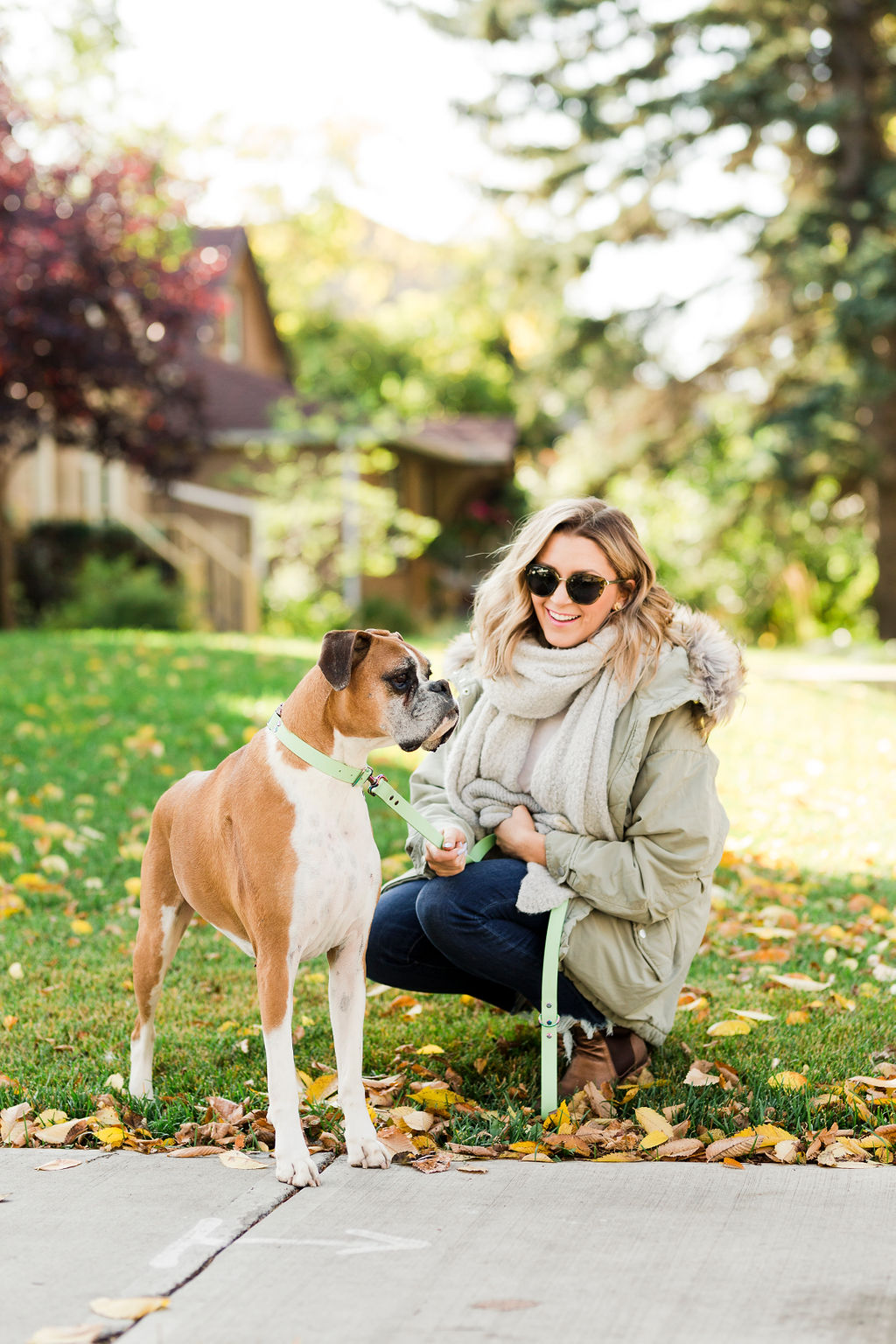 We all could use a few more hours in the day, right? Another four hours would be perfect for me! With kids, activities, work, etc., it's tough to make it all work. Not to mention finding time to exercise, nurture friendships, let alone squeeze in some travel time. If you've been following me for a while, you know I devote a good chunk of my time every week to schedule everything for our family. I find the more time I invest initially, the more I gain in the long run. A big portion of that is scheduling time with our dogs.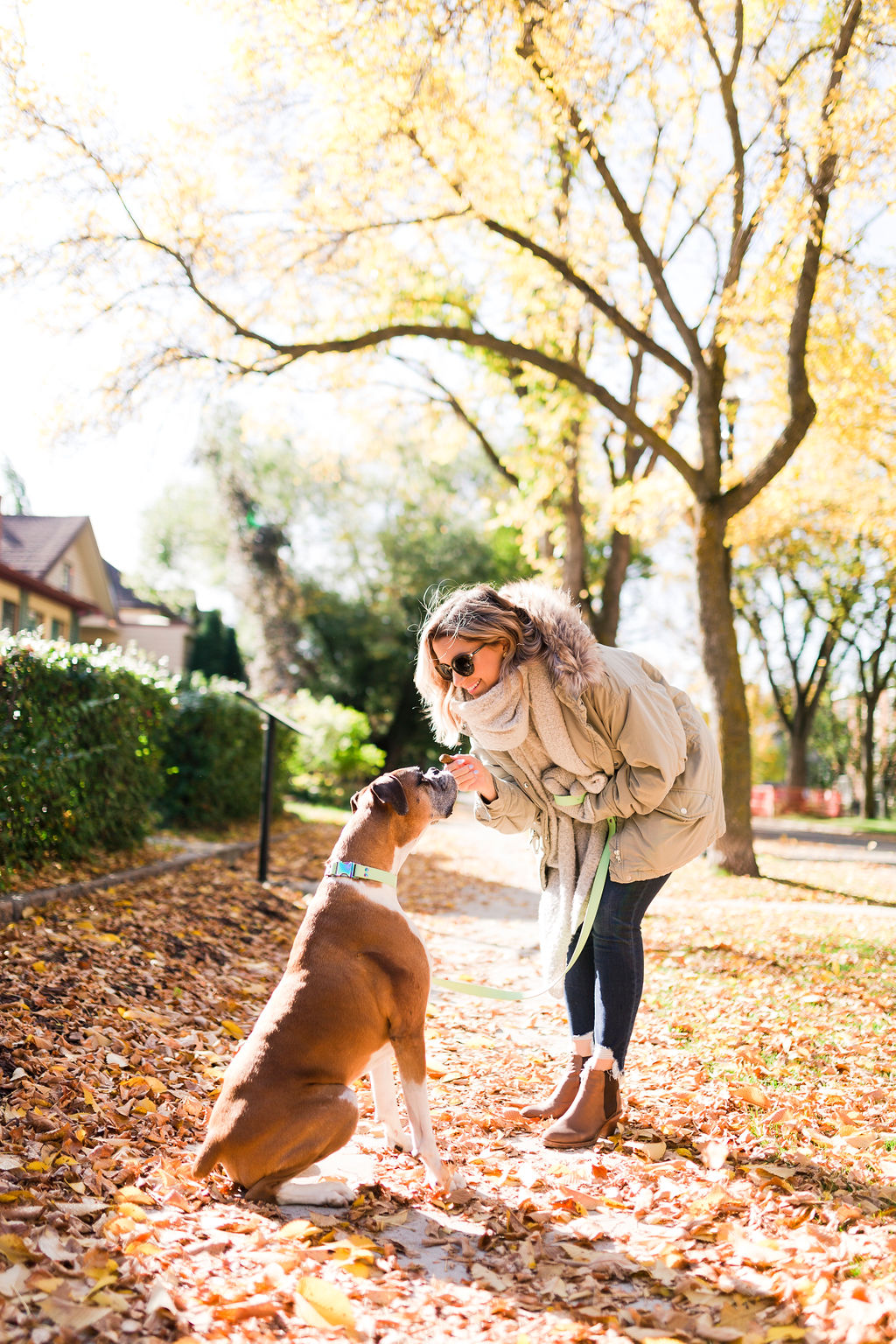 We're pretty lucky, because with me working from home, I'm with our pups Moses (Boxer) and Monroe (Black Lab) pretty much all day long. They sleep in their beds beside me while I write (like right now!), which is the best office environment ever. Still, I mark time in the calendar every day just for them. They even each have their own colour code in my Google calendar (because I'm a total nerd). It's not because we're absent-minded dog owners who need to be reminded to walk them, but having that place held just for them in the calendar is a commitment that can't be rescheduled. I find it's easy to say yes to so many other things and overbook ourselves if the fundamental pieces that make our family unit tick aren't slotted in.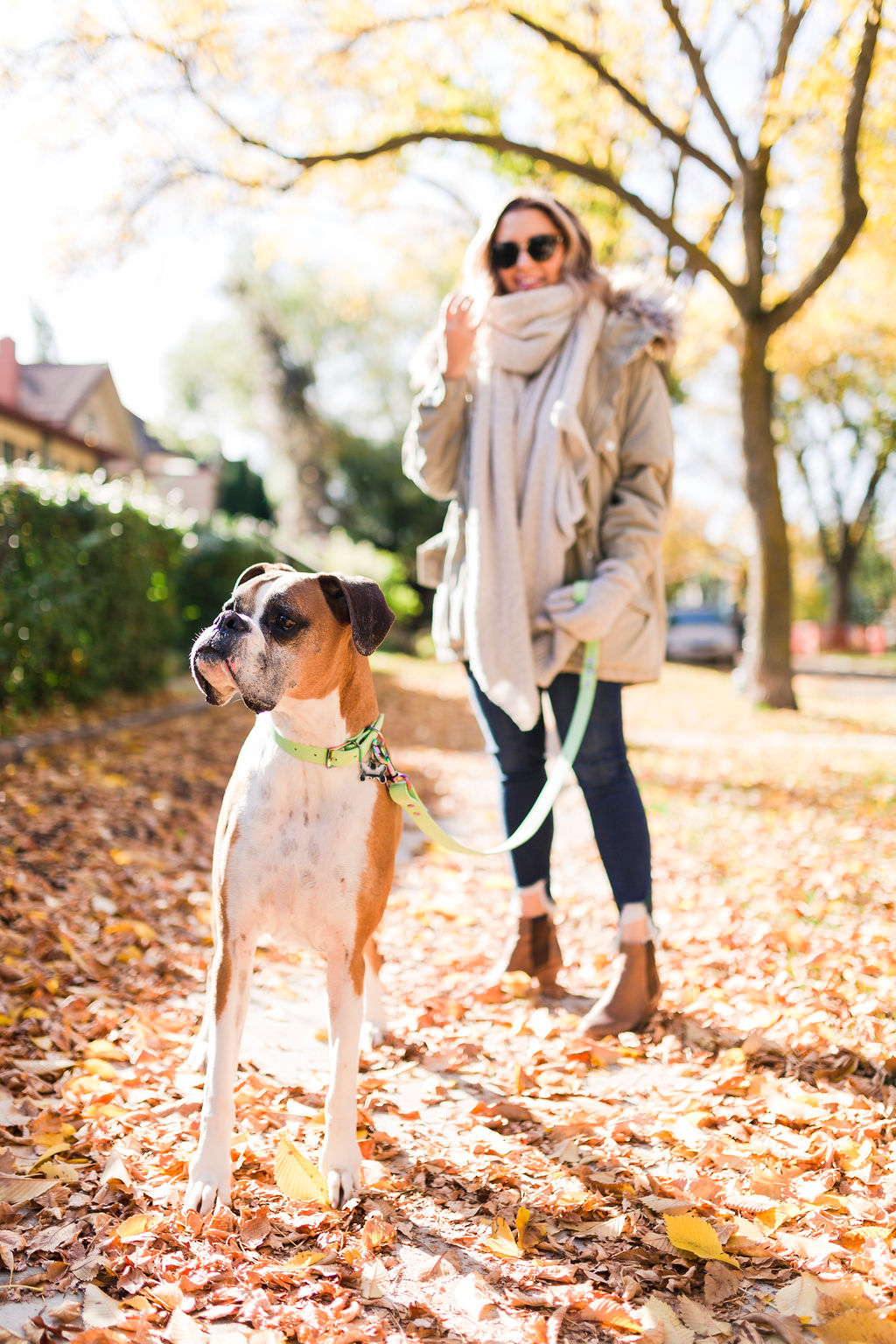 Why You Should Spend More Time With Your Dog
If it were up to me I would be with our pups every second of the day. Here are a few reasons to bank some serious quality time with your fur babies!
#1: To Lighten Up
If I'm twisted up like a pretzel about something, there's nothing a cuddle with Mo and Roe can't fix. After our little man (the human, Wyatt) goes to bed, I like to sit with the dogs on the couch and decompress. Ten mins of snuggles and pats while staring at their adorable faces calms me and helps me gain perspective. If you're not into meditation, try this! Pets are mood enhancers, according to WebMD:
Your body actually goes through physical changes in that time that make a difference in your mood. The level of cortisol, a stress hormone, lowers. And serotonin, a feel-good chemical your body makes, rises.

#2: To Get Exercise
Life is super busy, and workouts often get cut from the schedule. Getting out with the dogs for a walk is double duty – exercise for them and you! I find walks a great time to soul search, too.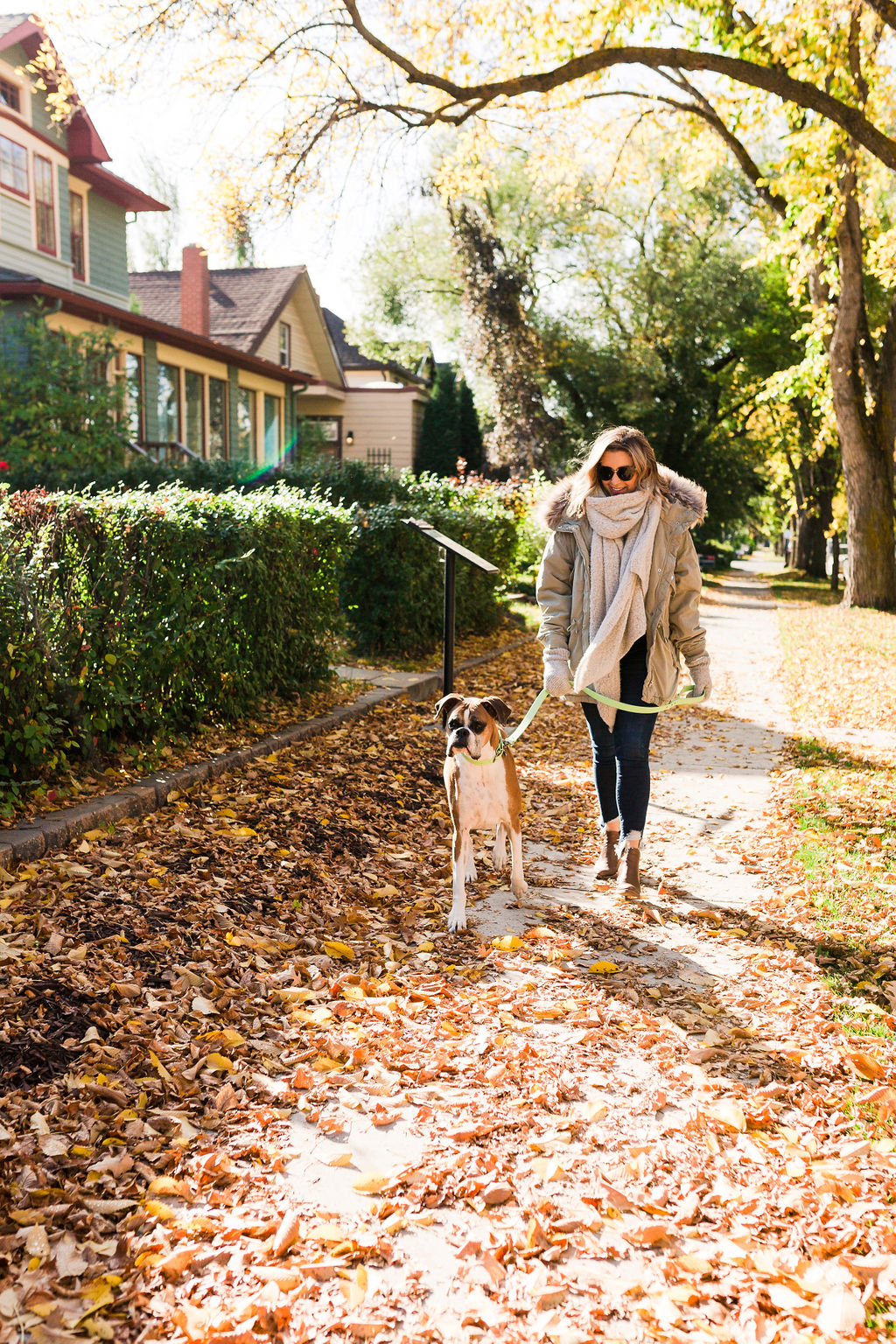 #3: To Feel Loved
It's a scientific fact that every time we simply look into our dog's eyes, our oxytocin (known as "love hormone") levels increase…and so do theirs!
From TheBark.com:
Because dogs affect us and our oxytocin levels much the same as human babies do, the bond we have with our dogs can feel like the bond between mothers and children. The mechanism behind the connection is the same.
(Read the full TheBark.com article on the chemistry between people and dogs here).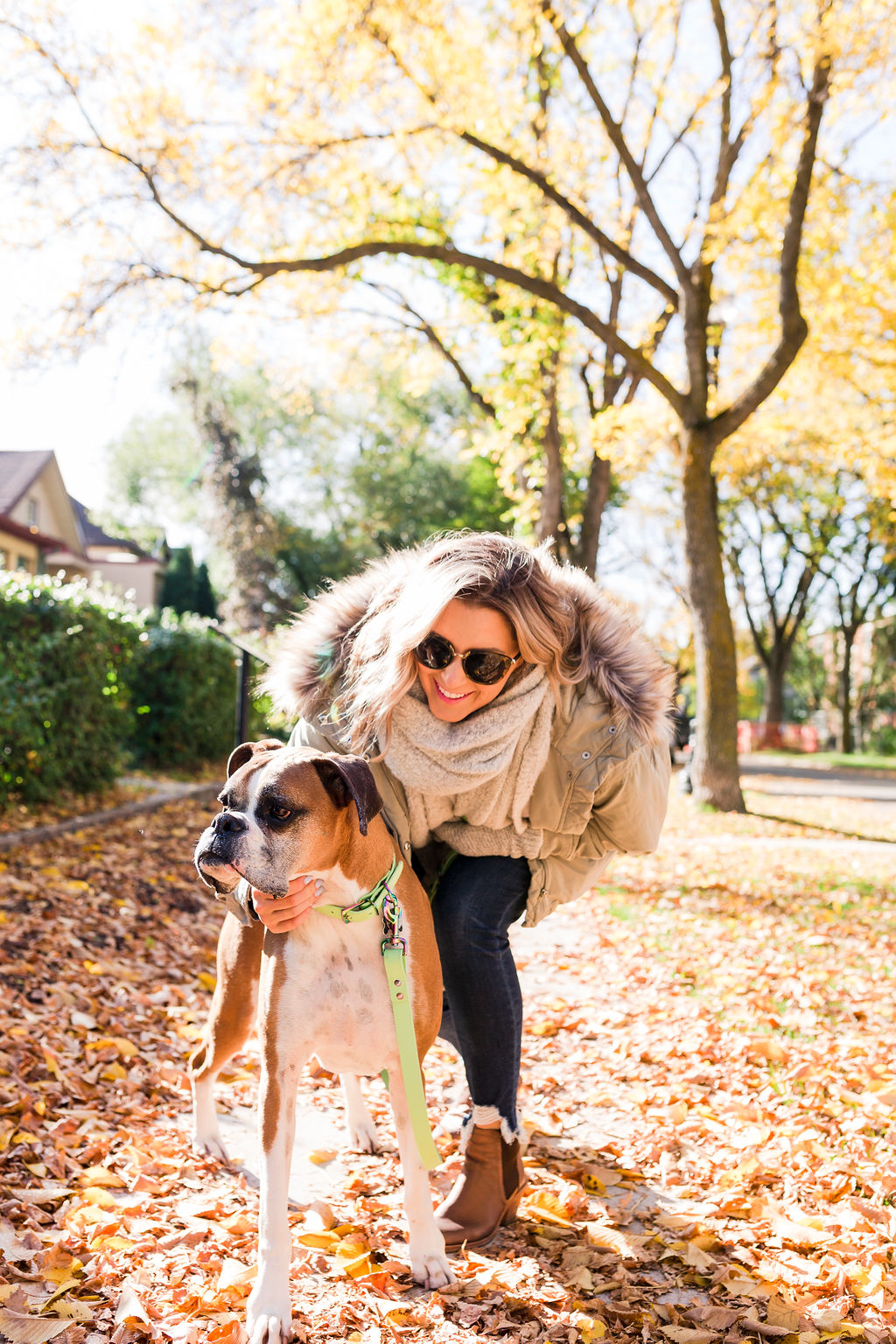 #4: Forces You To Be Social
Taking our pups for walks or to the dog park often means interacting with other people. This is a great way for someone who needs or craves a little social interaction to get it. Most of the time, it's conversations about our dogs, which (as we know) dog owners LOVE to talk about.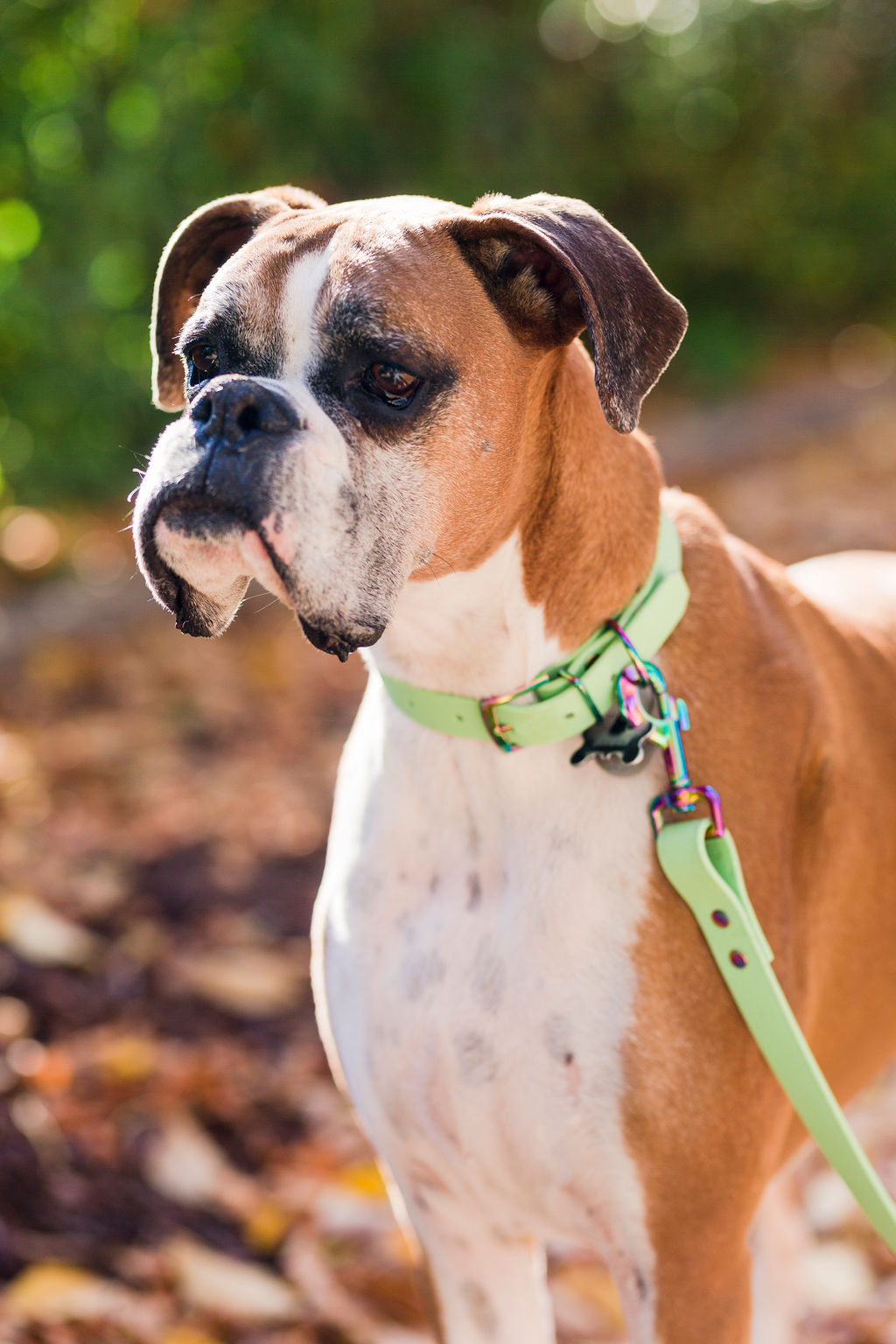 #4: Helps With Anxiety and Depression
This from my good friend, Amy Antony, who is a Registered Provisional Psychologist and a big believer in the mental health benefits of animals.
Spending more time with your dog is proven to reduce anxiety, lift your spirits, and encourages communication and socialization. Not only that, putting more hours in with your pup lowers feelings of isolation and creates motivation for those in recovery. One of the best things you can do for your mental health is to go on daily walks with your dog.

Read the first in our Take Care Tuesday series, How To Use Your Period As A Productivity Tool.
Don't forget to Pin this to your I Love Dogs and Animal Lover's boards. You can follow me on Pinterest here!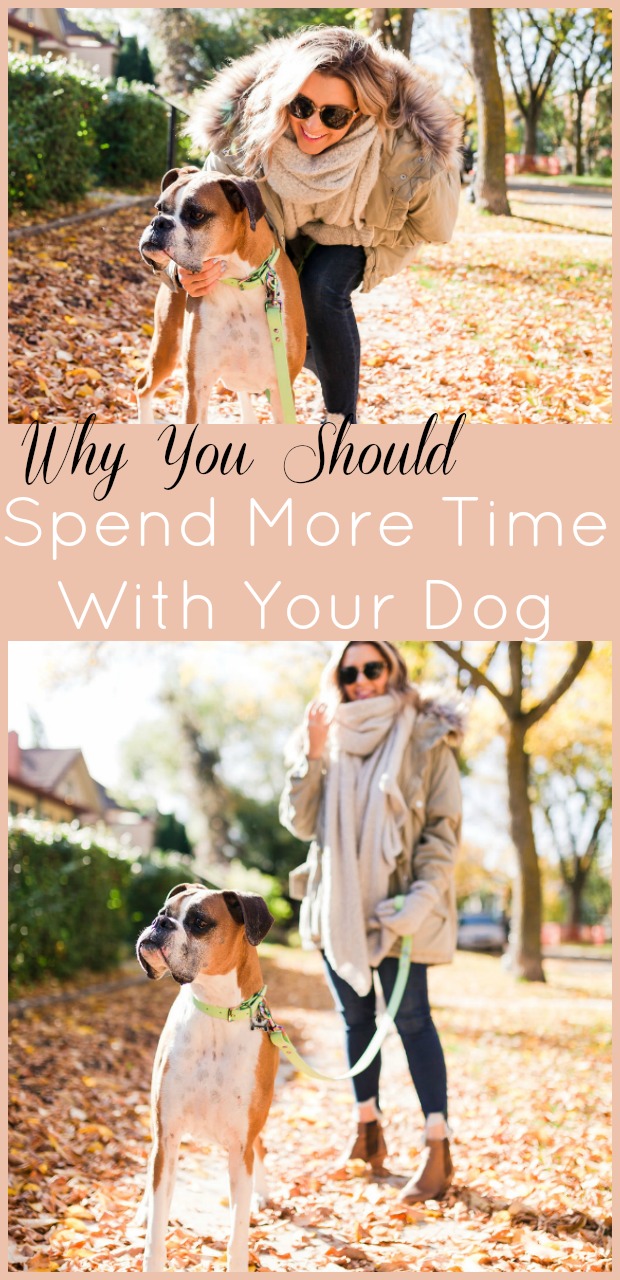 Other Posts You'll Like:
Bison + Bacon Birthday Cake For Dogs
Stay Calm + Leash Train Your Puppy
xx