Shop this oversized, 90's-vibe candy pink Babes Club sweatshirt and find links to a few of my favourite recipes for fall!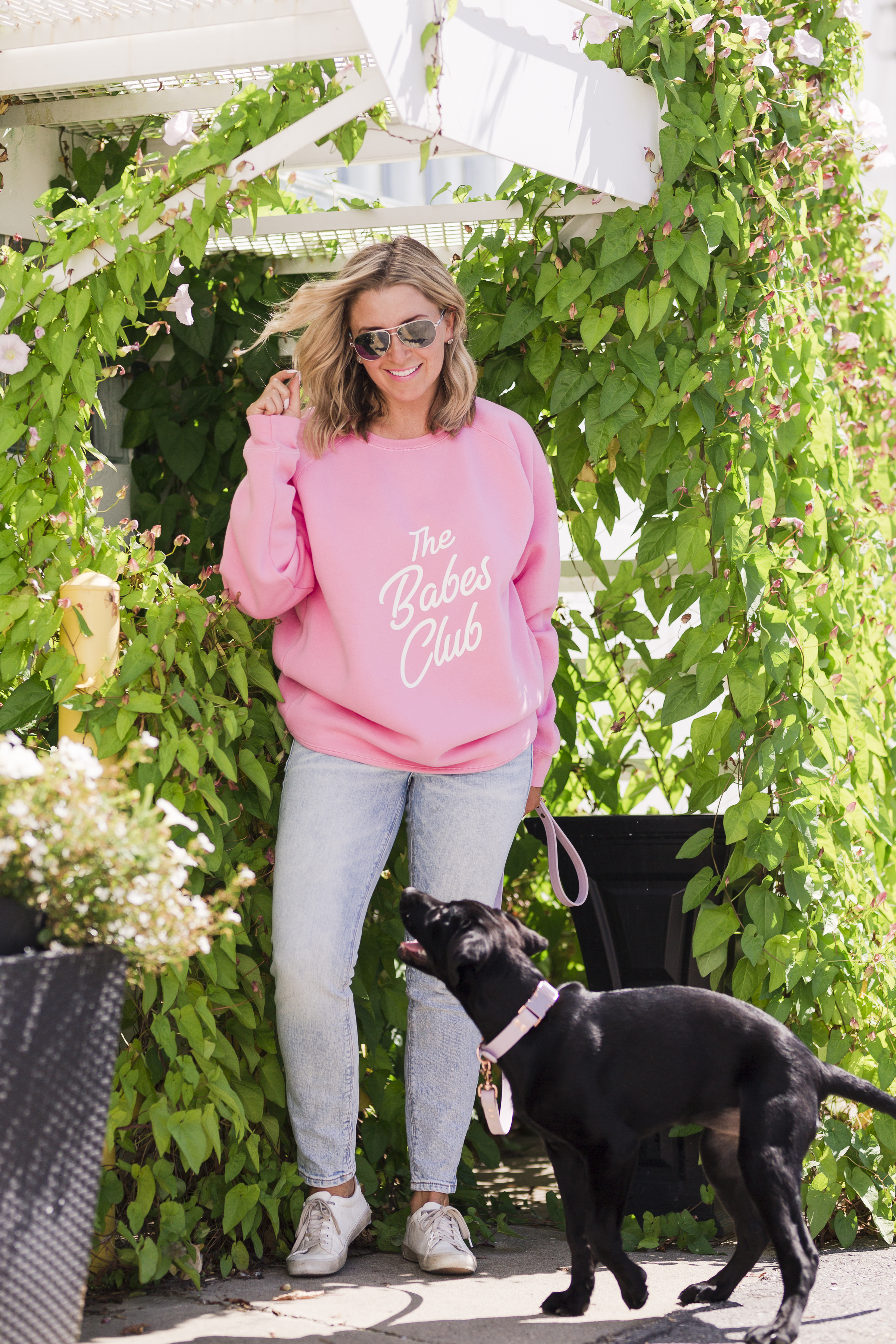 As soon as I laid eyes on this sweatshirt I knew I had to have it!  It's oversized for comfort and super soft inside. I mostly wear mine around the house with leggings, but every once in a while with jeans while walking the dogs. With autumn here, all I want to do is snuggle inside and be cozy! Although, there's nothing quite like a walk through the leaves with the crisp fall air on your face.
Every day, our house has been filled with the aroma of something yummy from the crockpot or oven. Right now I'm stocking our freezer with The Best Damn Chicken Stock to make The Best Damn Chicken Noodle Soup when sickness hits, and we'll be whipping up these pumpkin squares this weekend! So, when it comes to clothes these days, I basically opt for items that allow me more room to eat! LOL!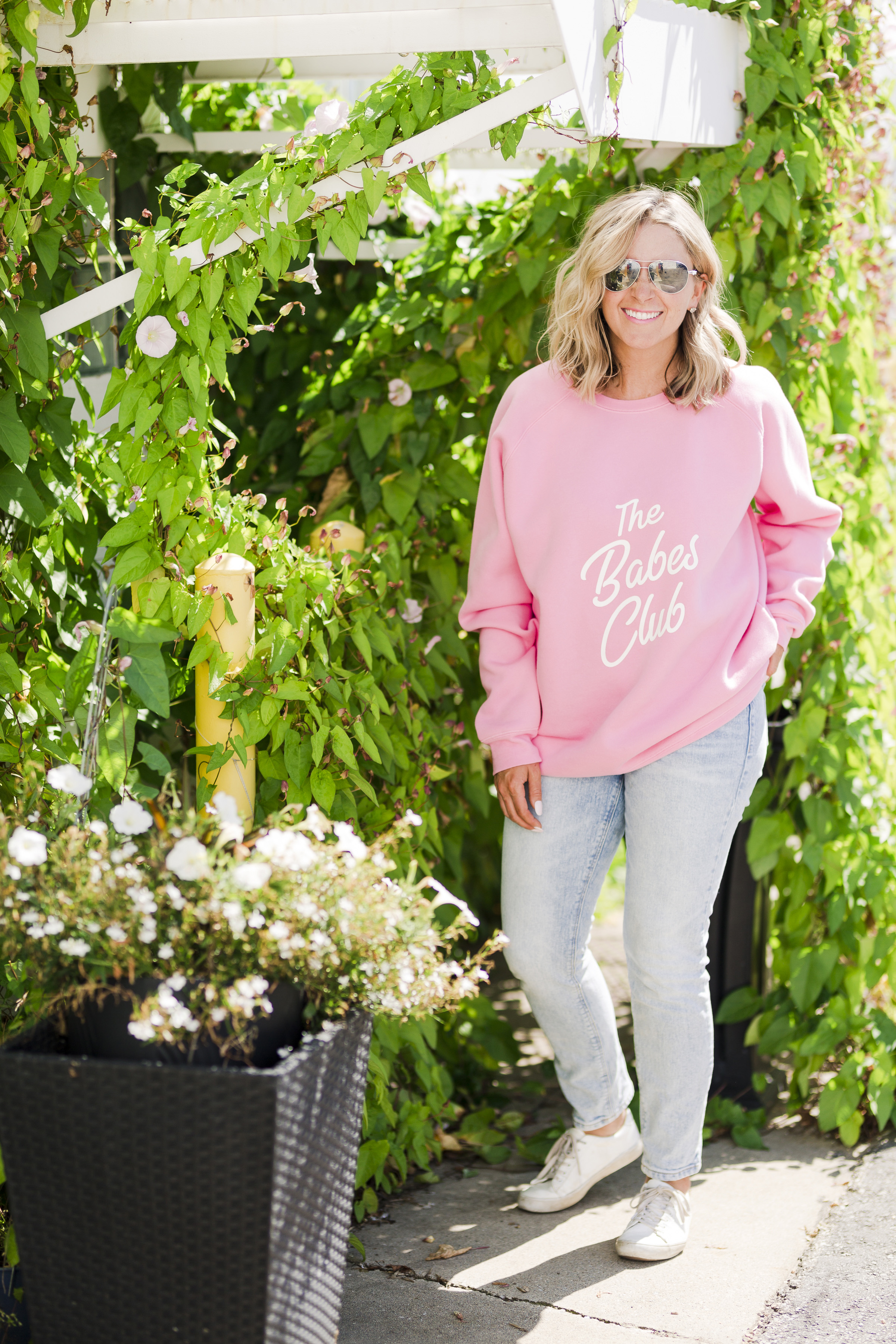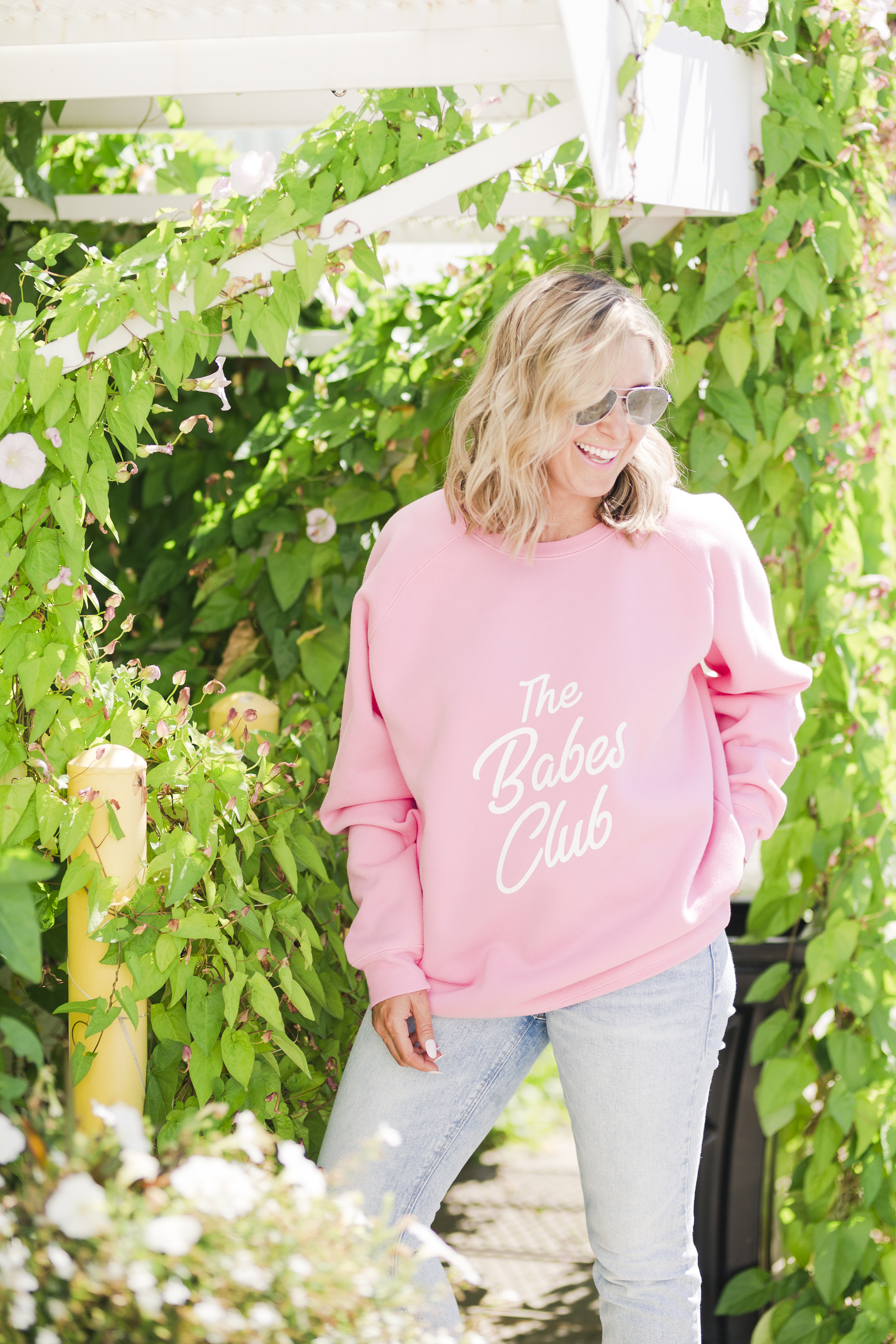 I picked up the fun candy pink Babes Club sweatshirt from Red Ribbon Boutique, which you can shop online or pop into their Edmonton store if you live in the area. It's on sale right now! Shop it here.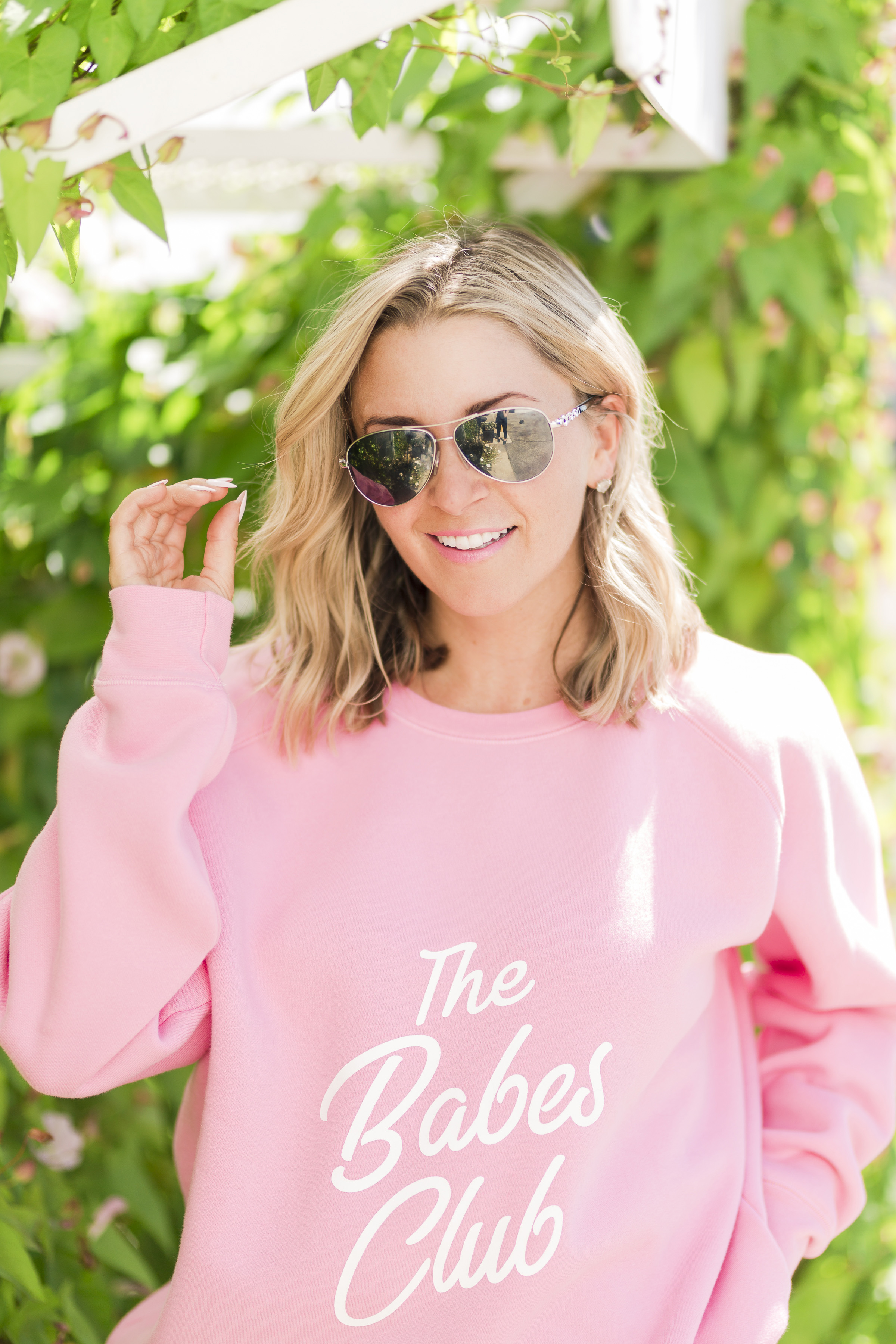 If you're having trouble finding sizing through the link above, you can also shop it here or shop the black one here.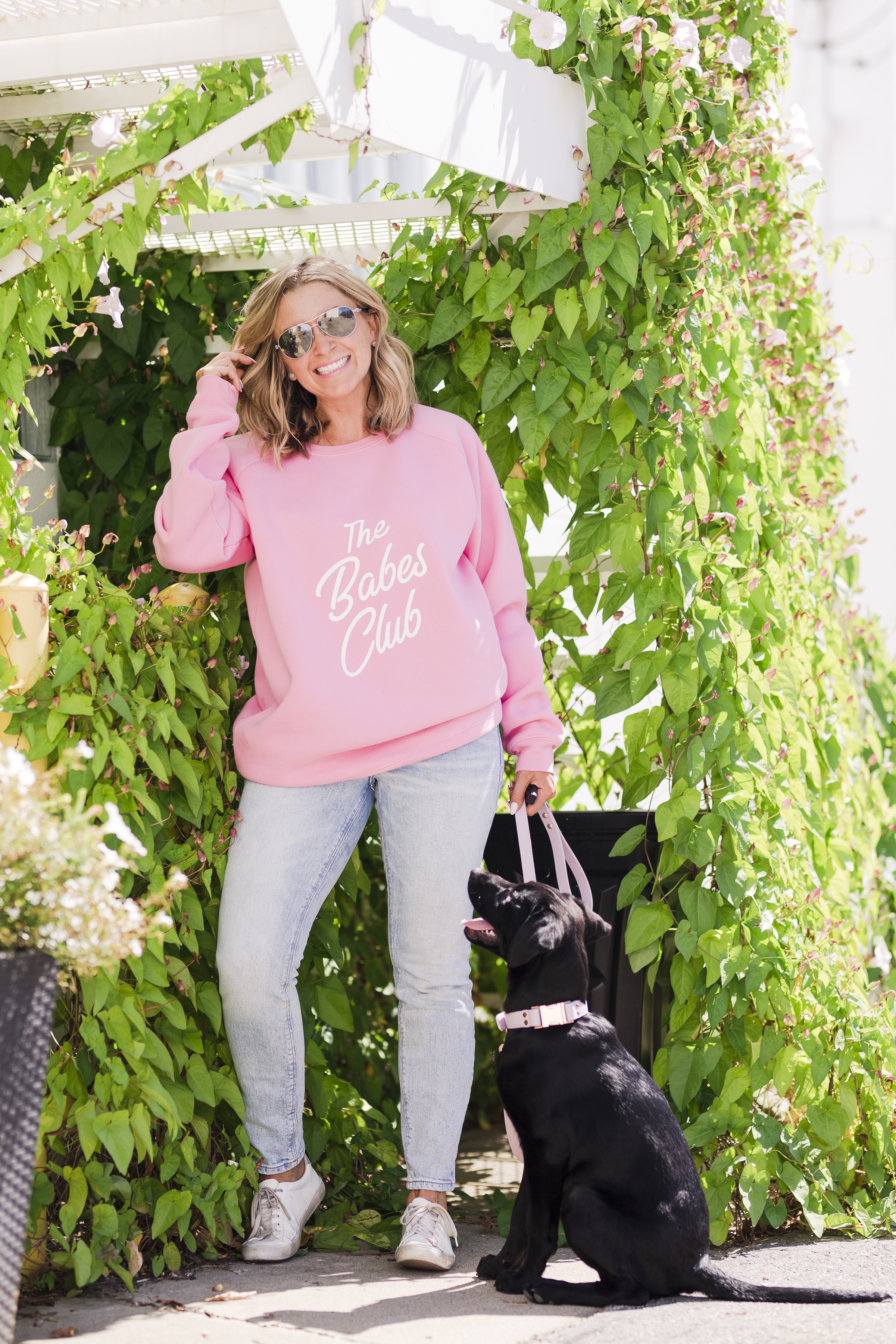 Our sweet girl Monroe is wearing this handmade leather collar in Pastel Purple from DogDog Goose. I can't believe she's six months old! Read up on our leash training tips here.
Pin this to your Cool Sweatshirts and Fall Style boards and follow me on Pinterest here!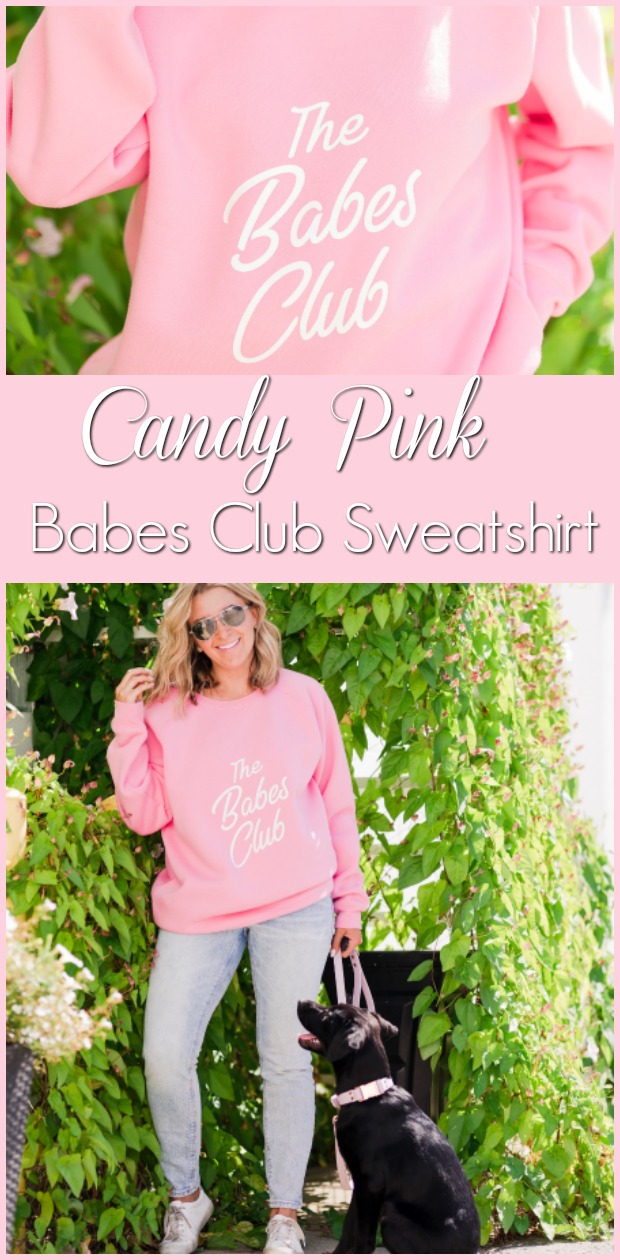 Other Posts You'll Love:
How To Style Spanx Faux Leather Leggings
Shop Etsy Made in Canada Market
xx