Here's a super-chill Fall Fun List I created to help you really embrace the season! Recipes, activities, and moments to share. You can work your way through the list with us! Find a FREE Fall Fun printable near the bottom of this post.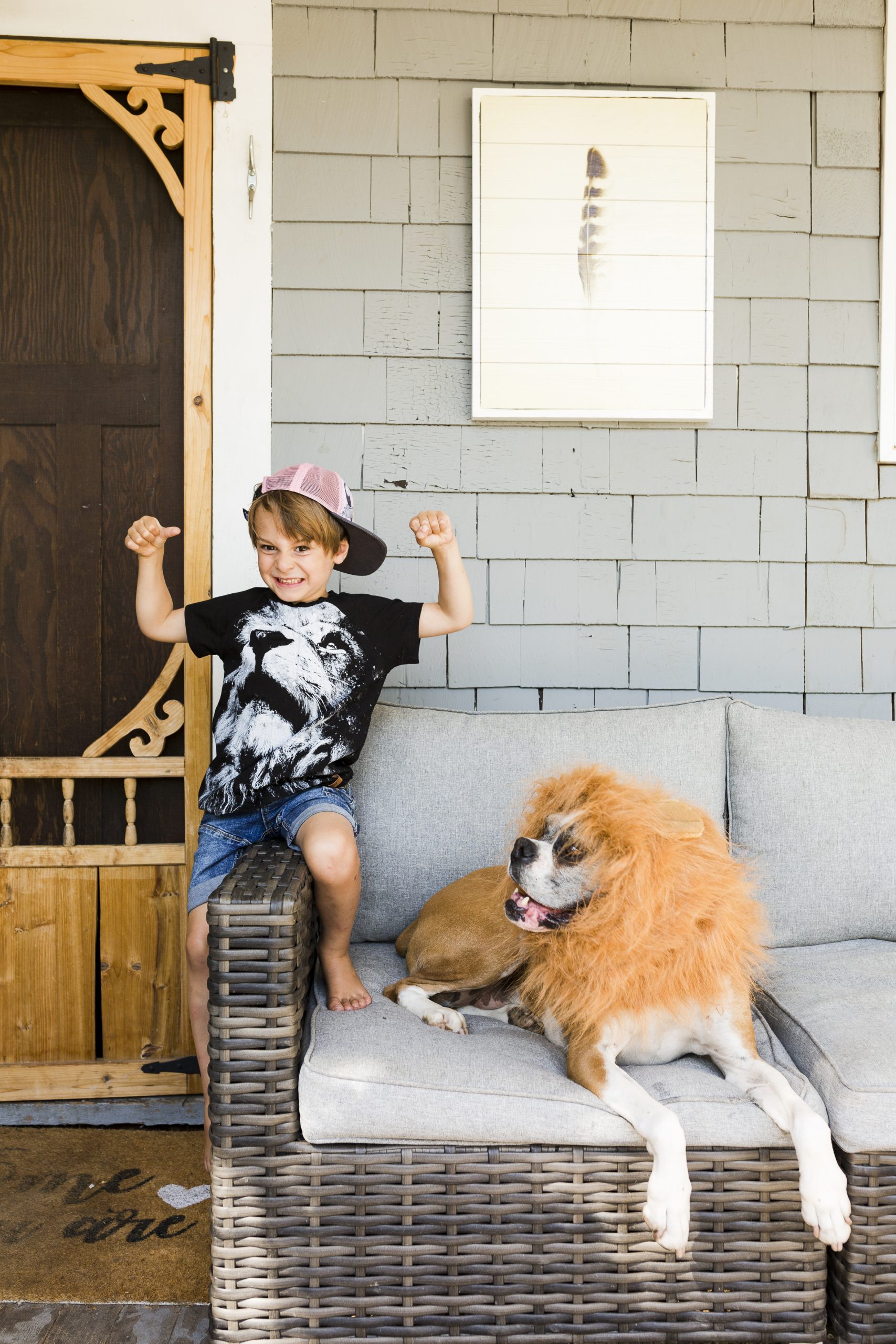 It's never too early to start prepping for Halloween! For the record, I'm a huge fan of Halloween. I love getting dressed up, handing out candy, making the crafts, etc.  How are we working it this year, through the pandemic? I've heard a few different ideas – individual candy bags in the bucket, leaving the bucket at the end of the driveway with a table near the house, cancelling trick-or-treating and hosting a small gathering at your house…we're still undecided. What about you?
Prepping for Halloween is one of the items on this Fall Fun List. Keep scrolling for the full deal!
Our Fall Fun List
#1. Have a Fall Picnic
Pack up your basket and a bunch of cozy blankets, head to a park, and enjoy the beautiful scenery. If you're local to Edmonton, be sure to check out True North Picnic, which offers charming picnic packages already set up for you!
#2. Enjoy a Backyard Fire
…multiple times. There's nothing quite like snuggling up around a fire in the fall. You could even whip some of these Biscuit Smores from The Kitchen Magpie.
#3. Porch Drop Fall Baking
Whip up some goodies, wrap them up all cute, and make a friend's day! I always make these Pumpkin Squares every autumn, and – in case you missed it – here's the recipe to my mom's Old Farmhouse Honey Cookies. They may be the best cookies ever!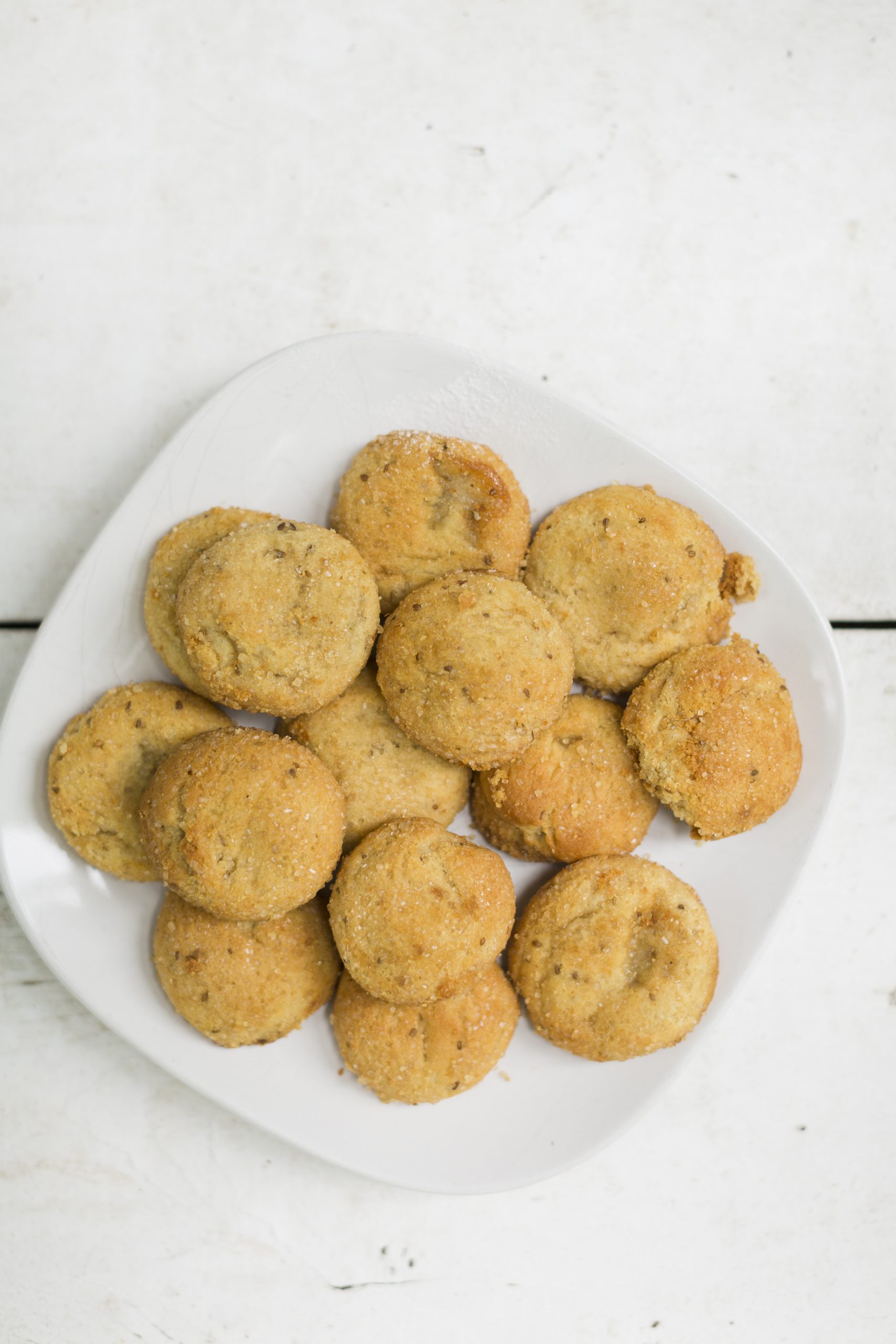 #4. Prep Halloween Costumes
We've established a tradition of a family theme with our costumes. Remember our Toy Story Halloween Costumes from last year? 🙂
#5: Jump in a Massive Pile of Leaves
This is one of the moments that will take you right back to your childhood! Quick parenting tip: wear your camping clothes. In past, the clothes we've worn while jumping has been so intertwined with leaves we can't actually wear the pieces anymore. 
#6. Stroll with a Yummy Drink
Walks in the fall are some of the most magical of the year. Toss your Pumpkin Spiced Latte or apple cider in a to-go mug, bundle up, and take it all in!
#7. Sip a Fall-ish Cocktail
My Apple A Day drink is pretty delicious! 🙂 It's based around honey-distilled gin from Greenwood Distillers (out of Sundre) and apple cider. Watch me whip it up, and get the recipe here. 
#8. Treat Yourself To a New Sweater
I try to only invest in one new sweater per season, because it can so easily get out-of-hand. I LOVE The Erinn Cardigan from Shop The Skinny. If you're trying to watch your spending, you can easily revive some of your older sweaters. I use this fabric shaver on my clothes. It has the ability to make pieces look new again!
#9. Read a Nature Book as a Family
There are so many nature books we love, but 'What Bee Will You Bee?' by Alberta author Bee. L Hall is SO amazing! The next in the series comes out soon. Order here.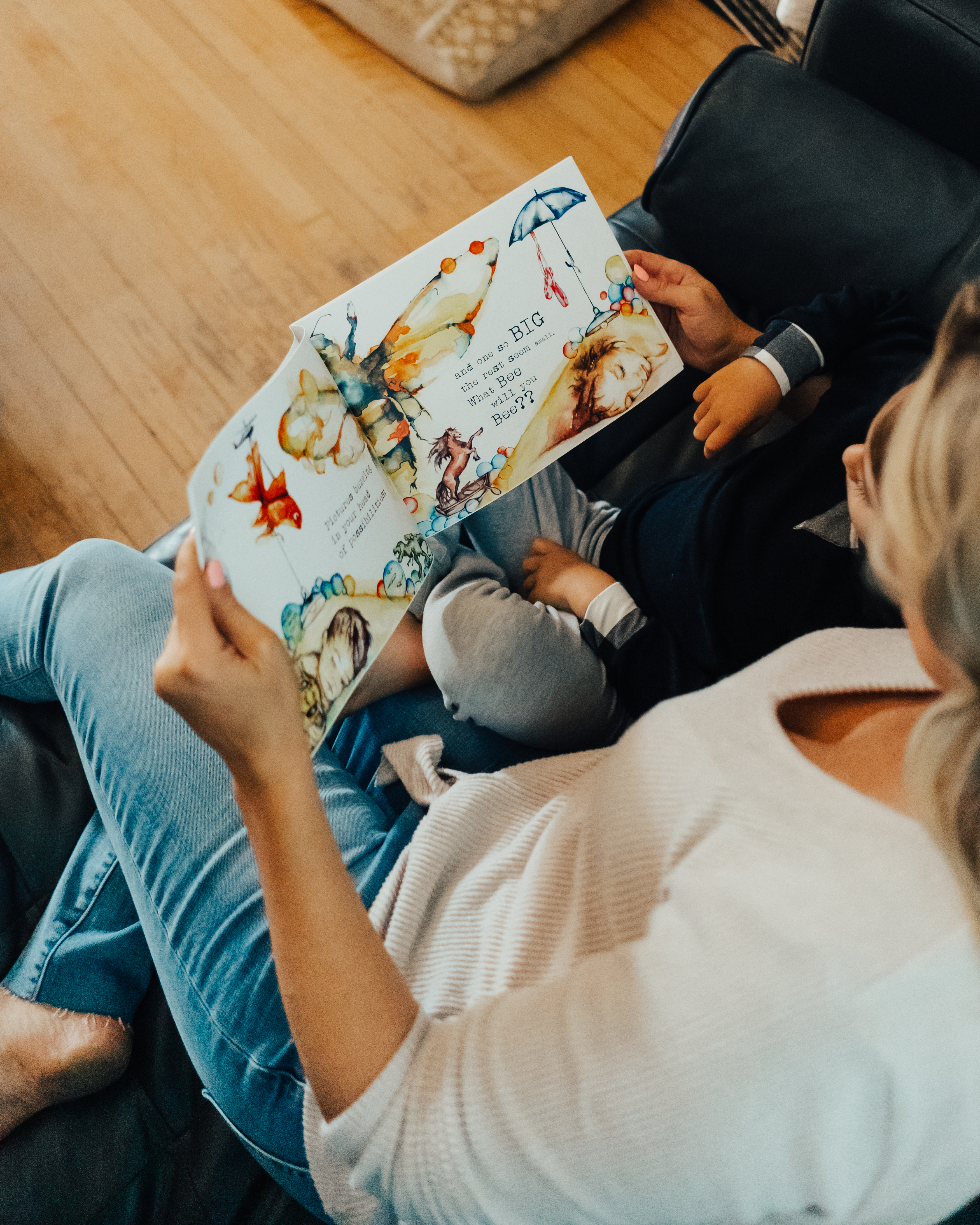 FREE Printable
I would love for you to work your way through the list with us! (I mean, there ARE cocktails involved!) Take pics as you go along, and please share them with me on Instagram, Twitter, Facebook, and/or Pinterest!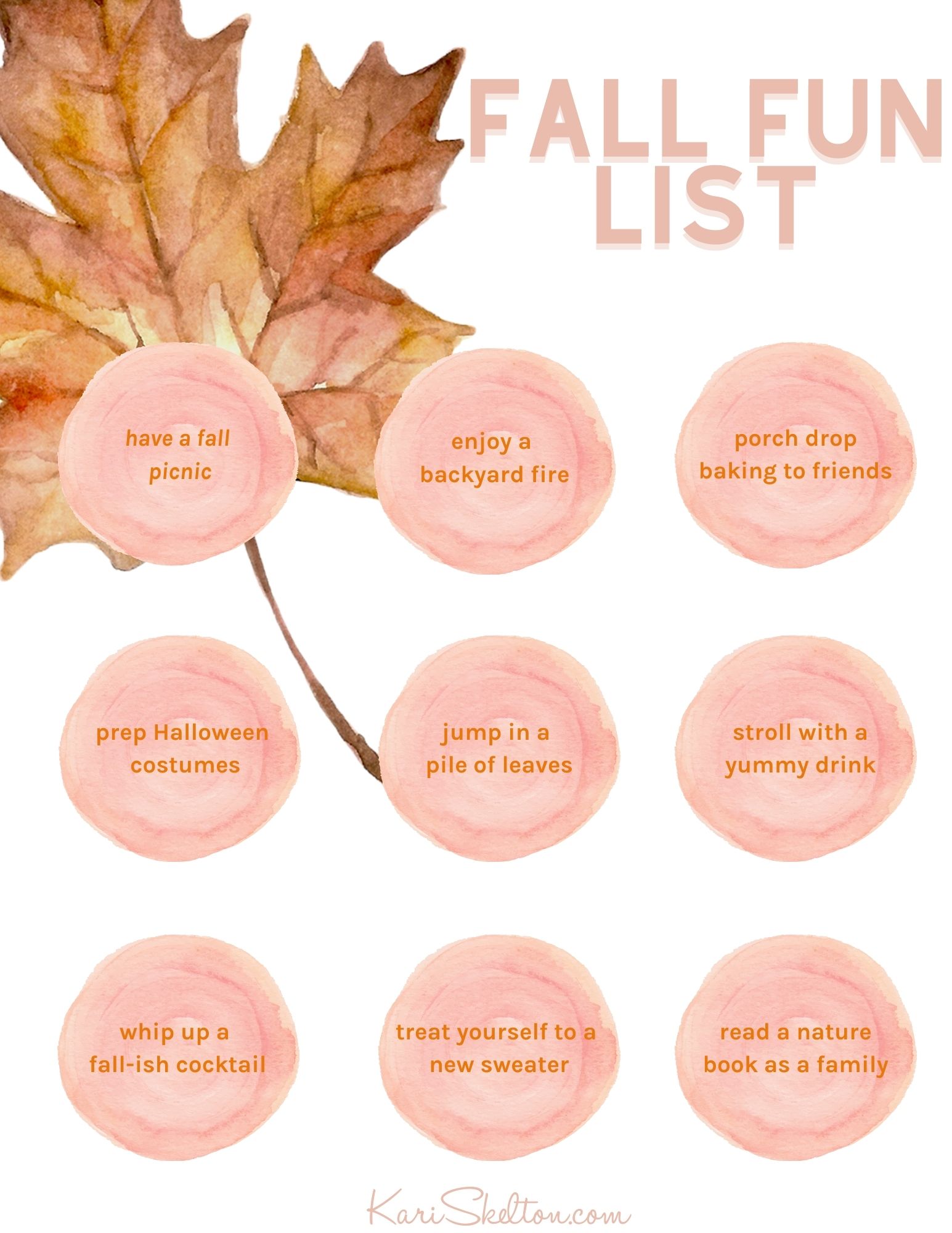 Click here to download you Fall Fun List printable! 
xx