Giveaways, perks, cake and more! Come join as Freson Bros. Edmonton celebrates its first birthday!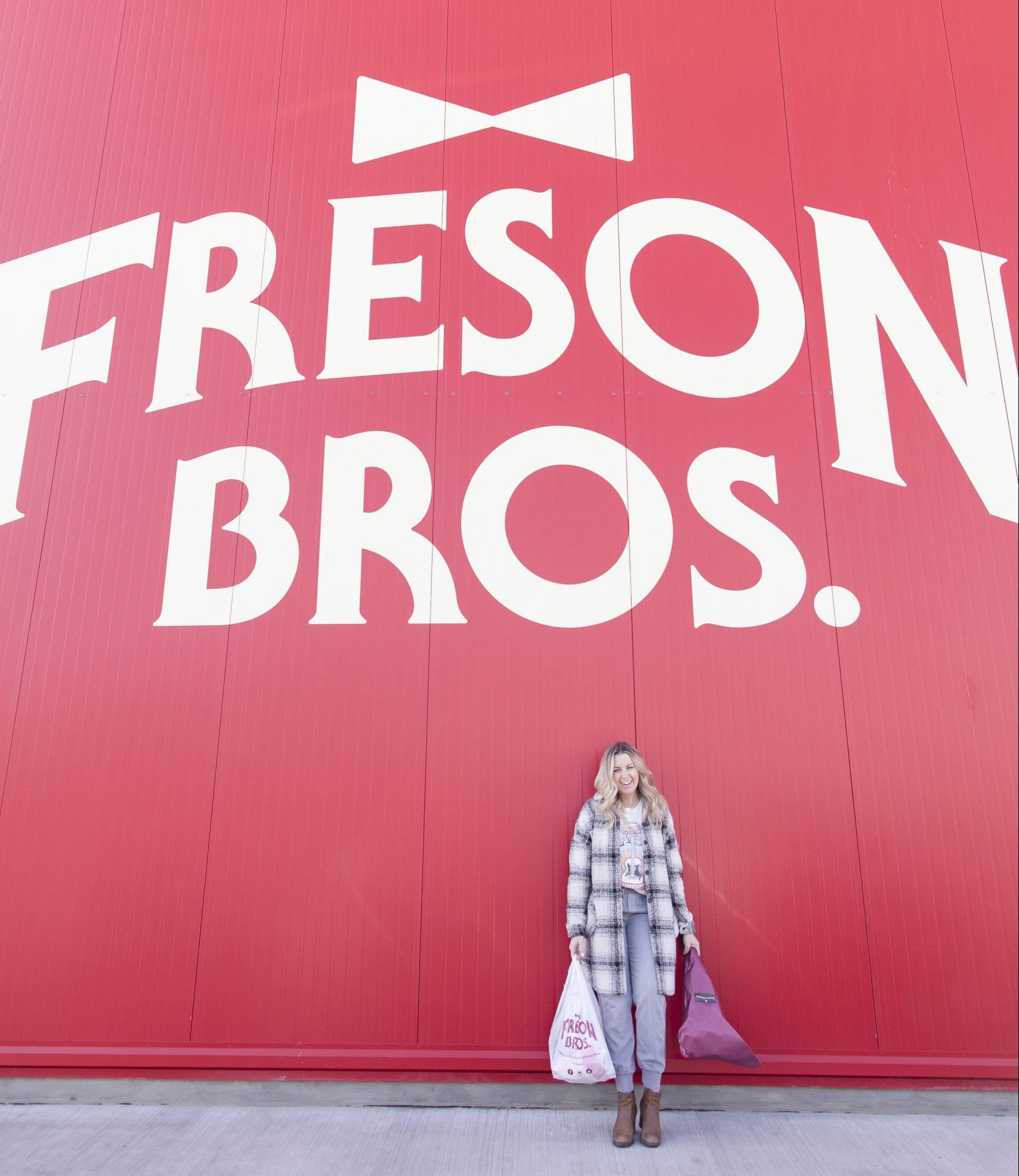 If you've never experienced Freson Bros. Edmonton before, now is the perfect time! This Saturday, March 5, Freson Bros. Edmonton is celebrating its first birthday and you're invited! Details on the perks, giveaway, and all my favourite parts of Canada's Coolest Grocery store are further down in this post.
We've been loving this grocery store since shopping at its Fort Saskatchewan and Stony Plain locations a few years ago. We were so pumped when they opened up shop in Edmonton with a truly unique store. Freson Bros. Edmonton (5139 Mullen Road, Rabbit Hill Crossing) is one of 16 Freson Bros. locations across Alberta. Started in 1955 by Frank Lovsin and Frank Resek, Freson Bros. is all about family and connection (you definitely feel it when you're there). Learn more about their history here.
At Freson Bros. we believe in the tradition of The Craft. You can see it in the cuts from our Real Master Butchers, and in the food we proudly showcase from Local Alberta Farmers. You'll taste it in our homestyle cooked meals, and in the bread baked daily from our Real Bakers. We're so proud to showcase our talent within our store."
~Doug Lovsin, President
First Birthday Celebration – You're Invited!
Pop down anytime between 11-5 this Saturday (March 5) for great deals, balloons for the kids, birthday torte, featured tastings, a grill giveaway (more on that below), and Alberta beef cooked on site! All the details here.
Watch for a giveaway happening on my Instagram this Friday. One lucky person will win a $250 Freson Bros. gift card!
Loyalty Program – Sign Up!
As part of the first birthday party, Freson Bros. is giving away a beautiful Camp Chef XT Wood Pellet Grill! You must be part of the Smart Shopper program to enter (you'll want to be any way for all great perks). As soon as you sign up, you'll start earning 10 points for every $1 you spend in-store. You can use your points as cashback, redeem for everyday items, or keep saving them up.
Sign up online here or text JOIN to 373766 to become a Smart Shopper Member today.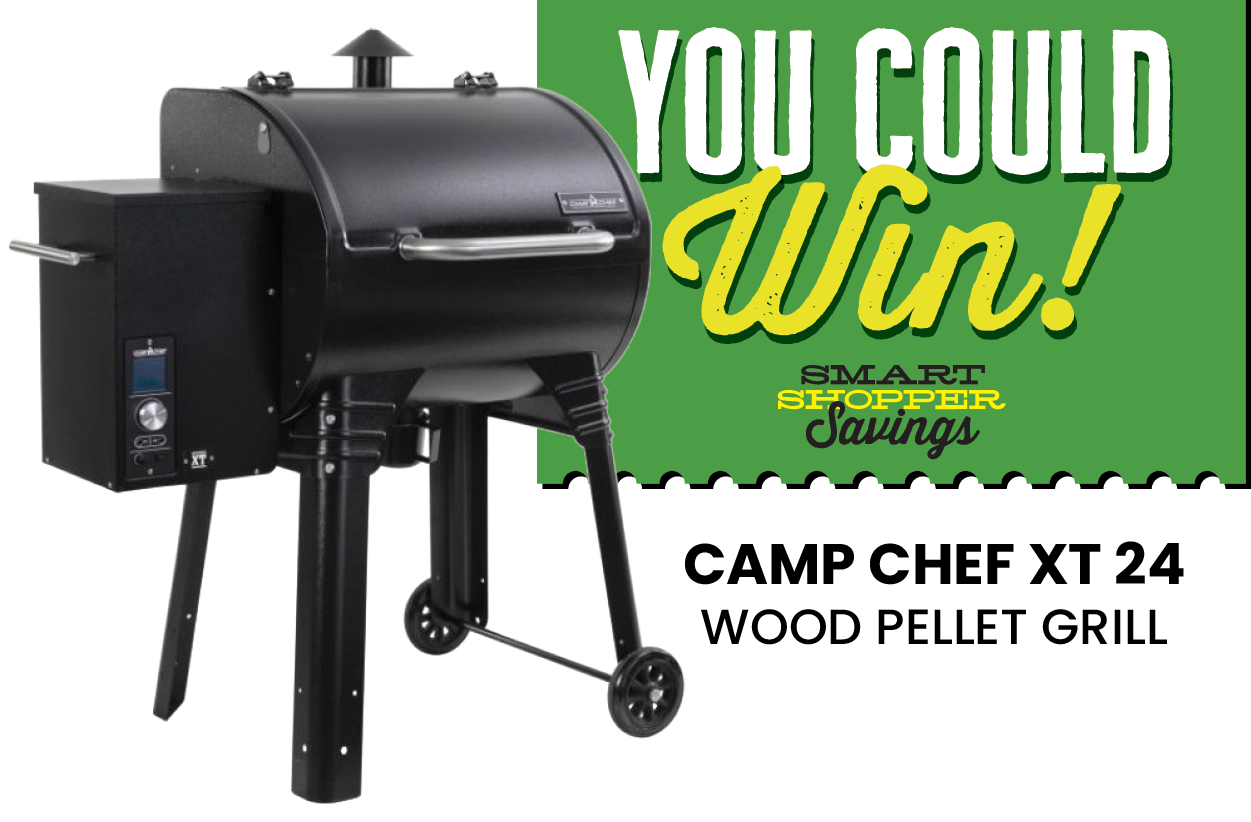 Favourite Features
This 42,000 square foot innovative grocery store has so many cool features. Besides the fact that they raise bees on their roof, have a sourdough starter in the World Sourdough Library in Belgium, and have shorter aisles for a more enjoyable shopping trip, these are my five favourite features of Freson Bros. Edmonton.
Wine + Beer on Tap
Grab a glass of wine before you shop while you finish your list or at the end to celebrate being done. 🙂 You'll find wine, beer, and craft sodas on tap in the 116-person restaurant. They even have a brew made with the store's own sourdough bread (Bald Mike's by Troubled Monk). You can also grab an old-fashioned milkshake or ice cream (nothing like a little bribery and incentive when you're shopping with your kids!).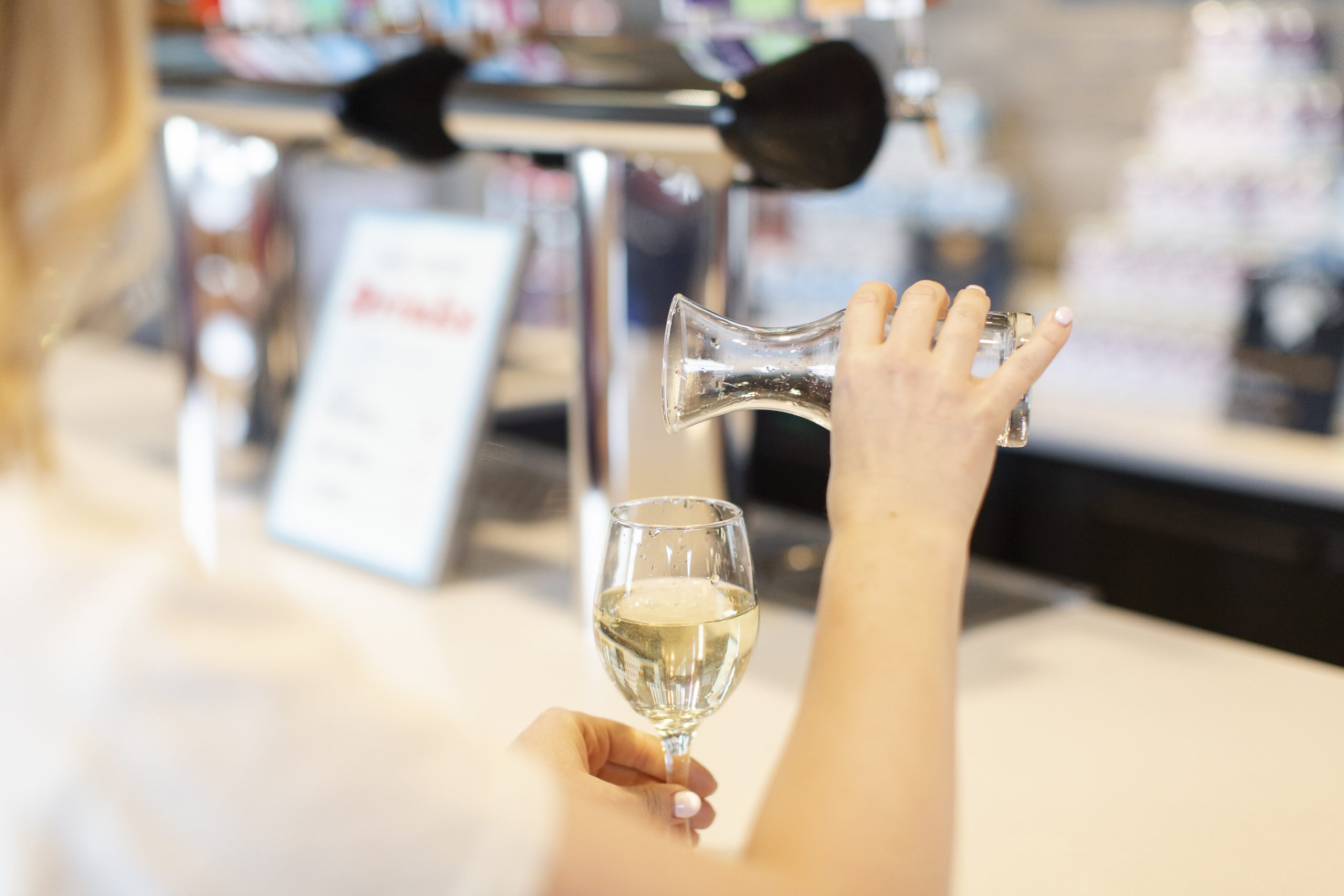 Made-To-Order Meals To Go
Have someone else do the cooking on grocery shopping days! Freson Bros. Edmonton has a variety of meals-to-go options including the Sourdough Artisan Sandwich Station, Father Dough Pizza, Deli Kitchen, and The Butcher's Cookhouse.
Watch your fresh homemade sourdough pizza being made in Father Dough's firestone oven! Grab a hot slice, full pie, or opt for the "Take and Bake," and pop your pizza in the oven at home. You can also grab a jar or two of beautiful house-made soups from the deli, with a refundable deposit on those glass jars. Or, pick up a juicy chicken straight from the old-time authentic rotisserie oven at The Butcher's Cookhouse. There, you can also grab wings, mac'n'cheese, grilled cheese, steak sandwich, and 100% Alberta-chuck Smashburgers. Pancakes, sourdough french toast, and build-your-own omelettes are available on the weekends.
Hand-Rolled Cinnamon Buns
Doesn't get any fresher than this! Swing by the cinnamon bun station for a box of these delicious beauties- hand-rolled and scratch-made (with 100% Alberta flour).
Open-Concept
Shopping at Freson Bros. Edmonton is more than just running another errand. It's definitely an experience. The Butcher Shop, Mother Dough Bread Co. (bakery), Deli, and Kitchen Creamery are all open-concept, providing transparency, entertainment, and a true sensory experience. Watch your meat being cut, smell your bread being made, and see your cheese being sliced! The open-concept model also allows you to connect with the experts behind the counter.
Charcuterie Section
If you're looking to build a beautiful charcuterie board, this is your one-stop shop! You'll find an entire aisle filled with everything you'll need to make that happen – unique pickles, aioli's, specialty salsa, crackers, pickled veggies, and more. It's a dream!
There's also an entire section of gourmet salts. It features so many options with different flake sizes, textures, and colours.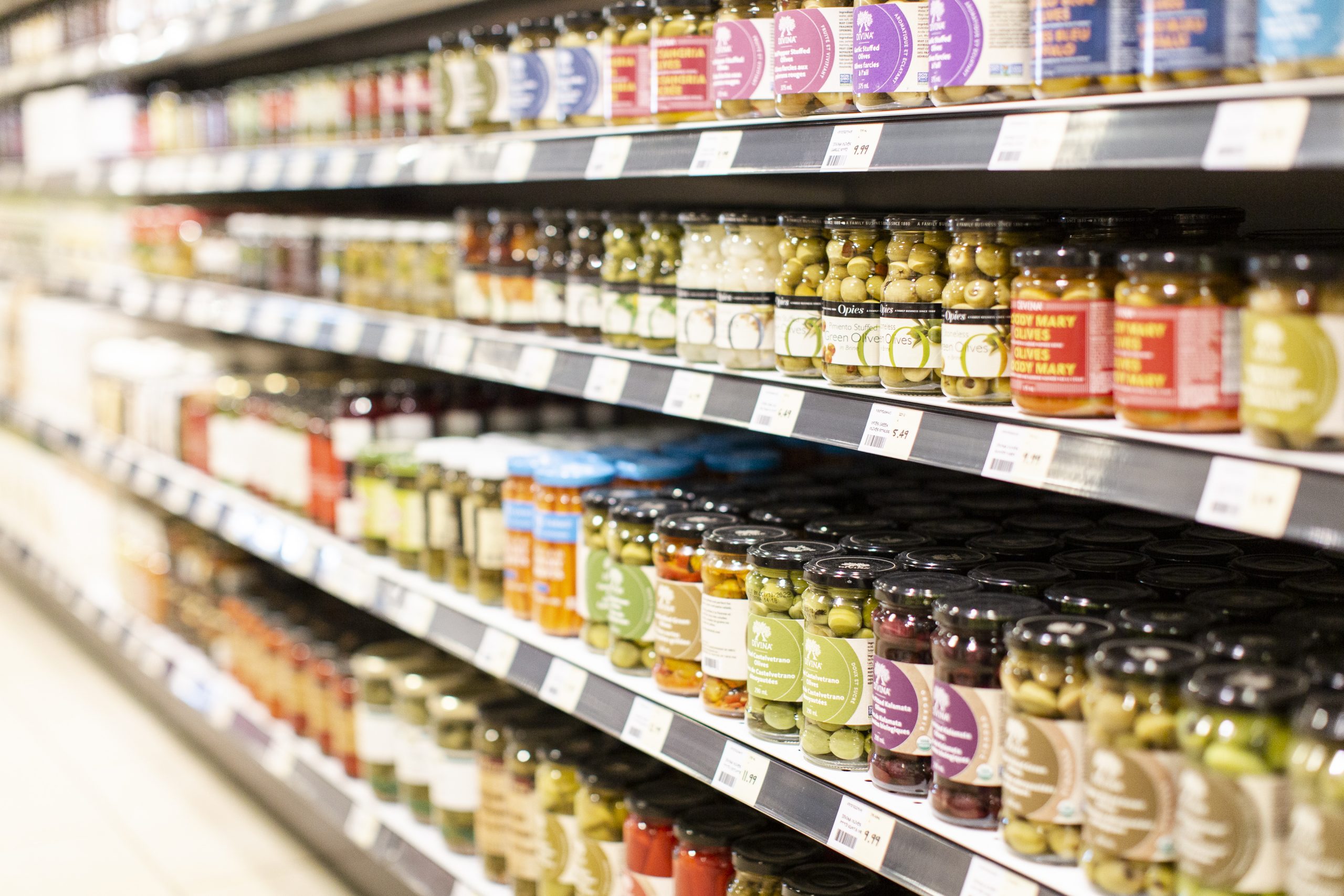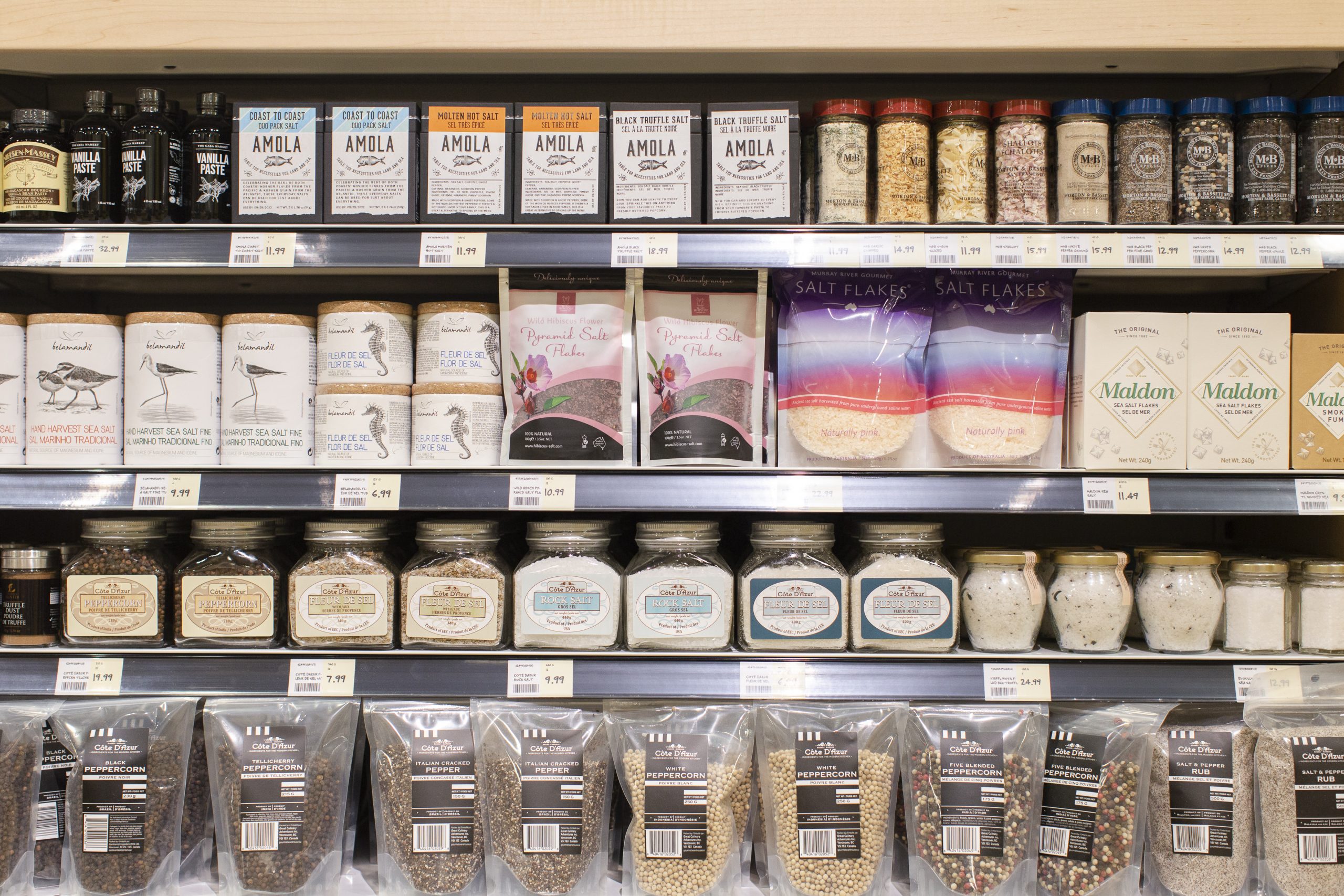 See you this Saturday, March 5 for the big first birthday party! 5139 Mullen Way, Edmonton.
I'm grateful to team up with our friends at Freson Bros. who sponsored this post. As always, thoughts and opinions are mine.
Other Posts You'll Love
xx