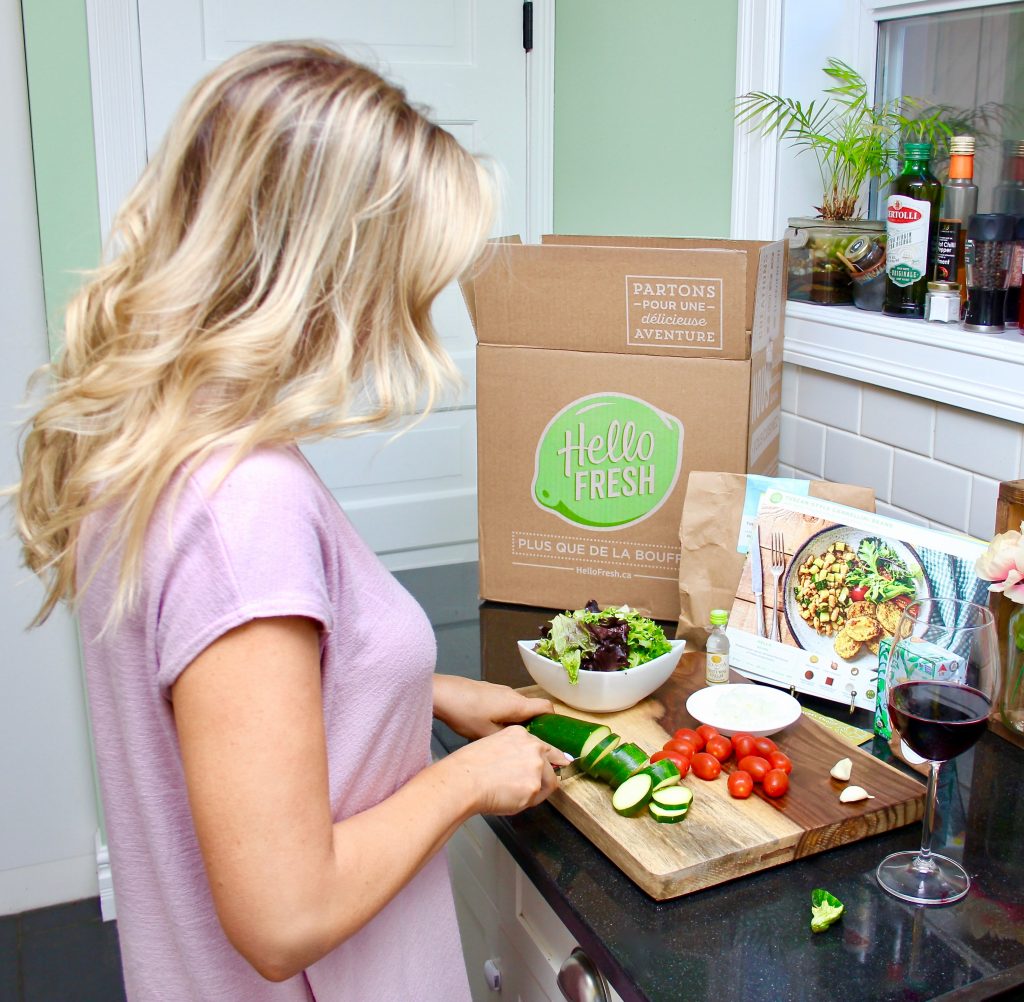 Keep it simple.
That's been my focus for the past several months, and it's made a HUGE change! I used to set lofty, SuperMom expectations, creating everything from scratch, making beautifully-packed lunches every morning, and elaborate meals every evening. Maybe one day that will happen again, but for now, I'm just trying to keep my head above water. Honestly, like many of you, I just don't have the time. If there's a way to save time, I'm taking it!
When I became a mom and started a business in the same year, I quickly realized I'd need to look for ways to simplify my life. Now, that doesn't mean stifling all creativity. It means finding ways to work smarter, not harder, and calling in help when you need it. Enter HelloFresh.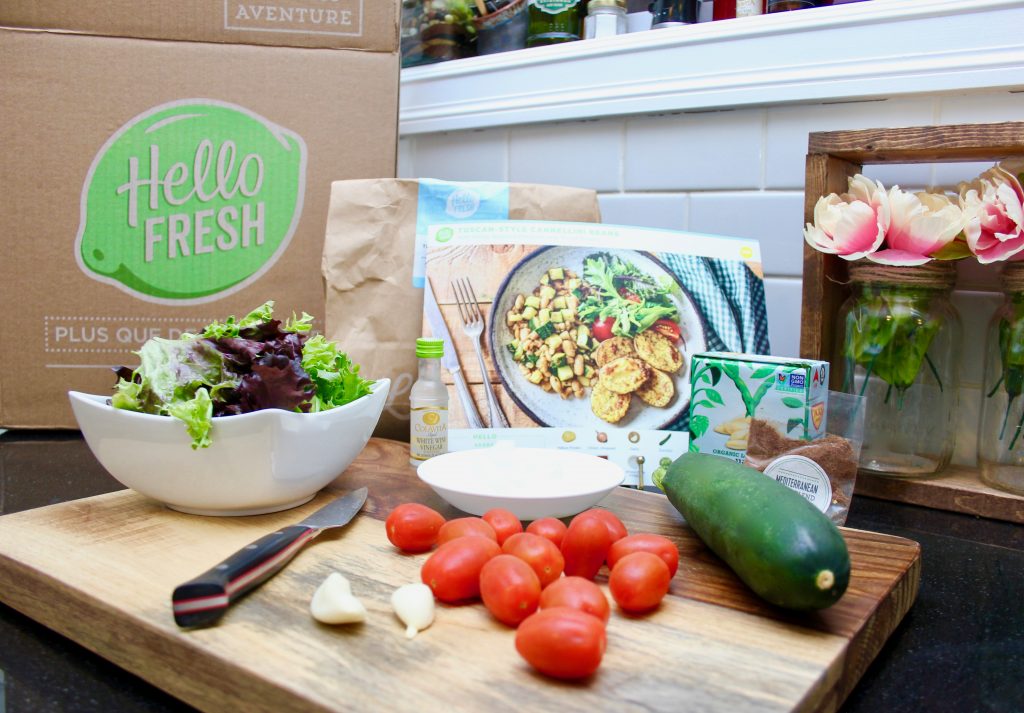 What is HelloFresh?
The HelloFresh formula is a winner: chef-curated recipes with seasonal, farm fresh ingredients delivered to your home every week. Keep in mind this is a meal kit delivery (not a meal service), meaning you still get to make the meals. While you still make the meals, you save time on meal planning and grocery shopping. They offer delivery in Alberta, Ontario, Saskatchewan, Manitoba, Quebec, B.C, Newfoundland, and the Maritimes (view their detailed delivery map here).
More on one of our favourite meals below, but if this already sounds like a service that would work for you, and you'd like to try HelloFresh, you'll receive three free plates ($40 off) when you use my discount code KARISKELTON at checkout when ordering online.
Why We Love It
We've been ordering HelloFresh meals for over a year now, and we have yet to make a meal we don't like. I'm not even exaggerating. We keep thinking there's got to be one we won't like, but it just hasn't happened! We always order a four-person box. This way, for the three of us (my husband, our three-old-year son, and I), we have one dinner and leftovers for lunch the next day. That covers a lot of meals for the week. The ingredients are so fresh, the recipes cards are easy to follow, not only laying out everything you need, the tools you'll need to make it, but also providing photos of each stage of the prep so you know exactly how things are supposed to look. I'm a very visual person, so this has been great for me!
When our box arrives, Wyatt and I unpack it together and talk about all the ingredients. Then, as I'm loading everything into the fridge, he plays in the box! Whenever possible, we try to include him in every step. We throw on our favourite record, I pour myself a glass of wine, and we whip up a beautiful meal! That quality family time has such a "feel good" impact on your soul.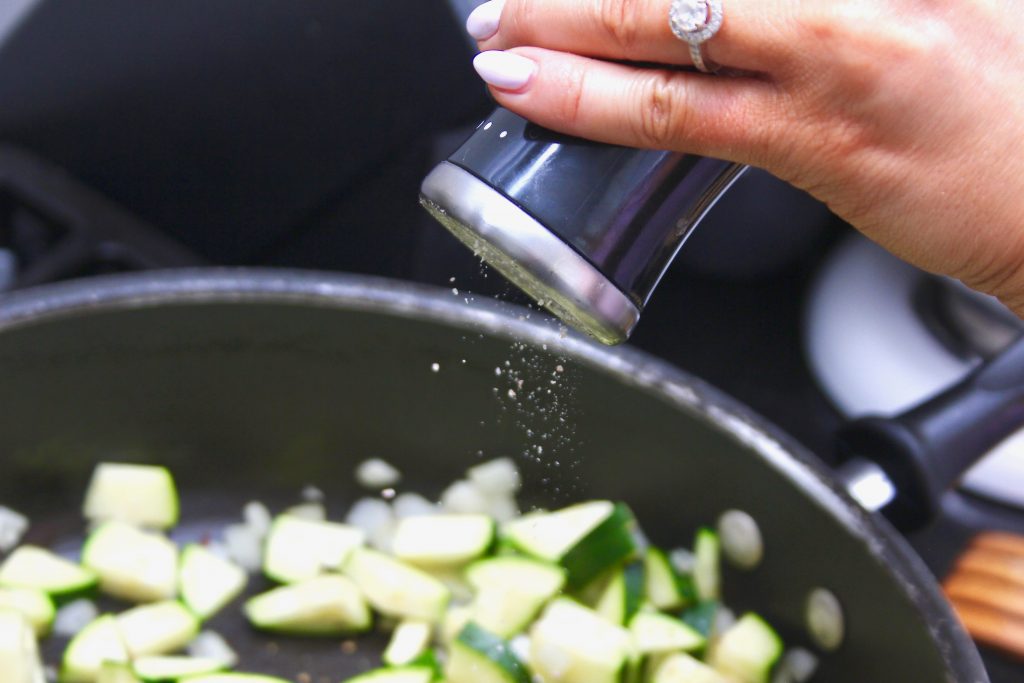 How it works
You go online to HelloFresh.ca and pick your plan (Family, Pronto, or Veggie Box), select the number of people you'll be feeding, the recipes you want, and pick the day you want your box to arrive. HelloFresh deliveries run Sunday-Thursday in most areas. Each week, you can swap out recipes or change your plan. You can also put your subscription on hold or cancel it altogether at any time.
Then, your box is dropped off at your door on your scheduled date. When you open it, you'll find the recipe cards on top, with each meal kit individually packaged with the meat on the bottom (unless, of course, you're doing the Veggie Plan).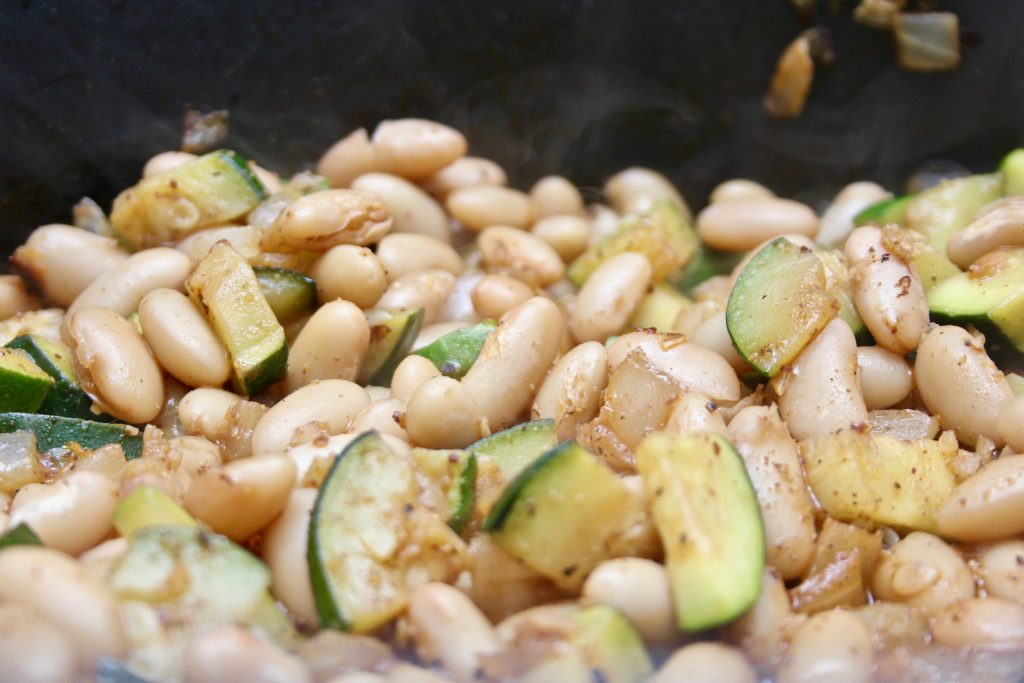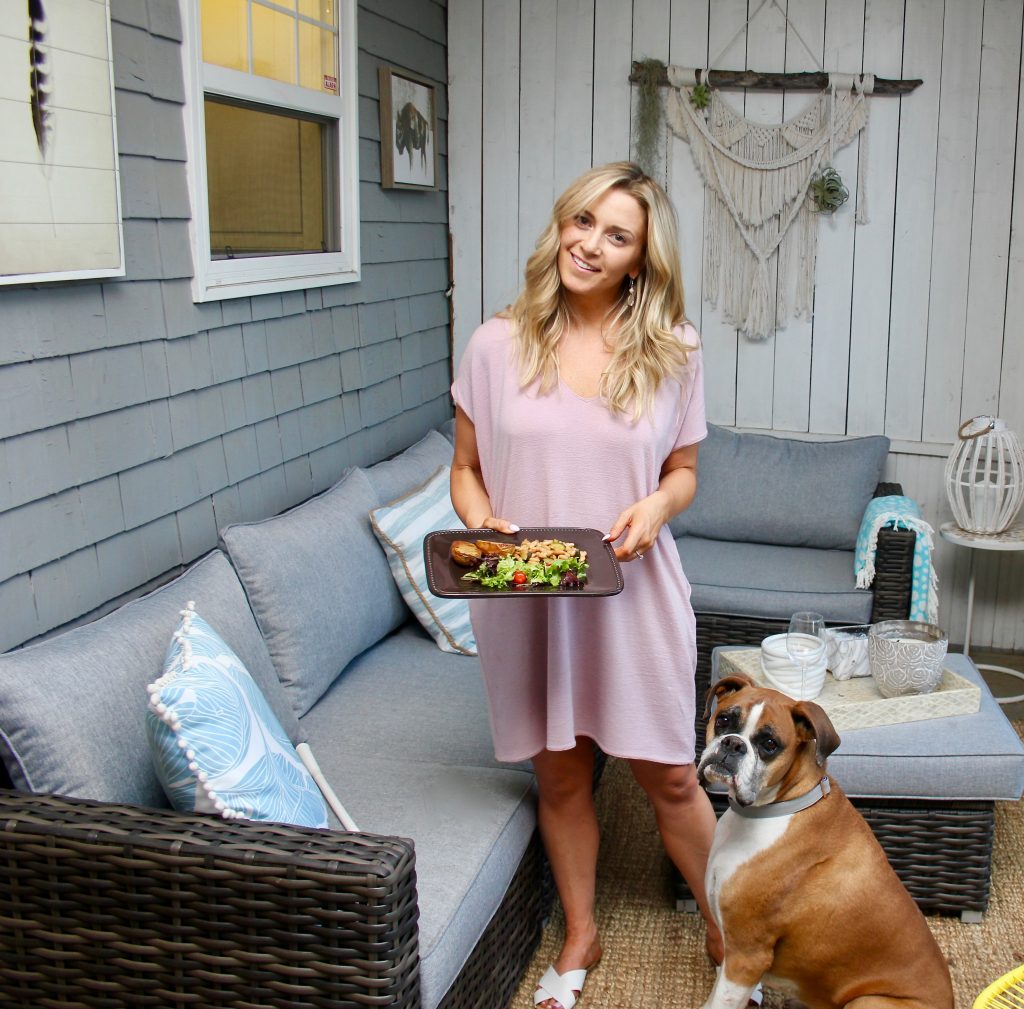 Gift Ideas:
HelloFresh is a great gift idea, including:
housewarming gift
someone going to postsecondary
to help a friend grieving a death in the family
parents with a brand new baby
a wedding or shower present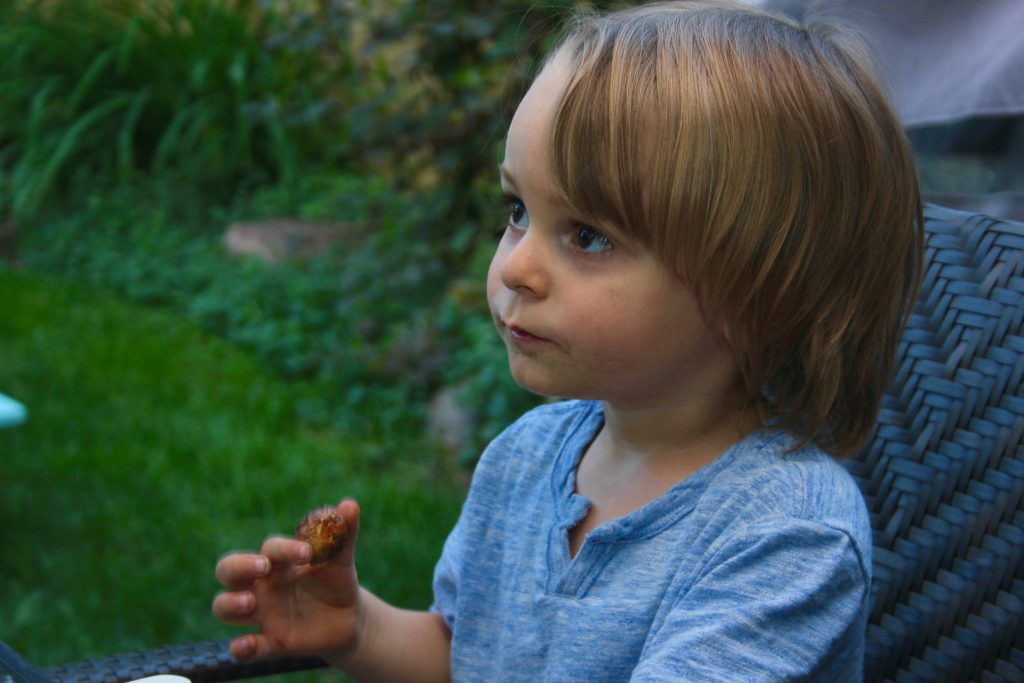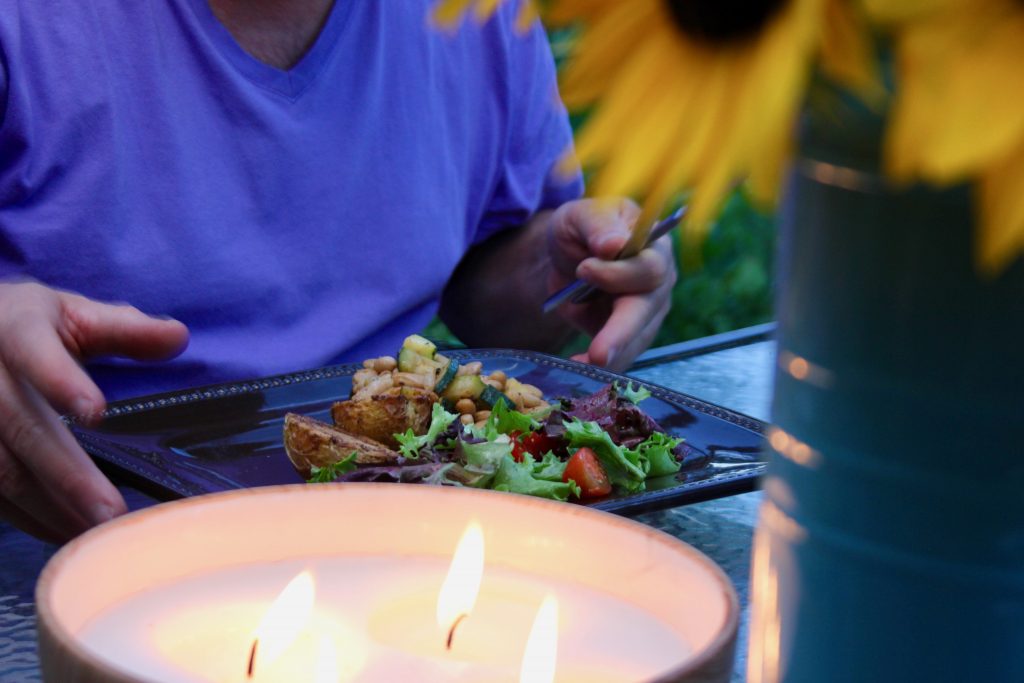 Ways to Upcycle + Recycle HelloFresh Packaging:
With all of the questions I've received about HelloFresh, the number one concern is packaging. I get it. With any service like this, there's going to be a lot of plastic wrappers, bags, etc. Here are a few ideas on how to upcycle and recycle your HelloFresh packaging. You can also read more on HelloFresh's sustainable business practices here.
Make a dump truck photo booth (I'm doing this for Wyatt's 3rd birthday)
Use the box and ice packs for grocery shopping
Save the ice packs to use in your cooler
Drain the ice packs and recycle the plastic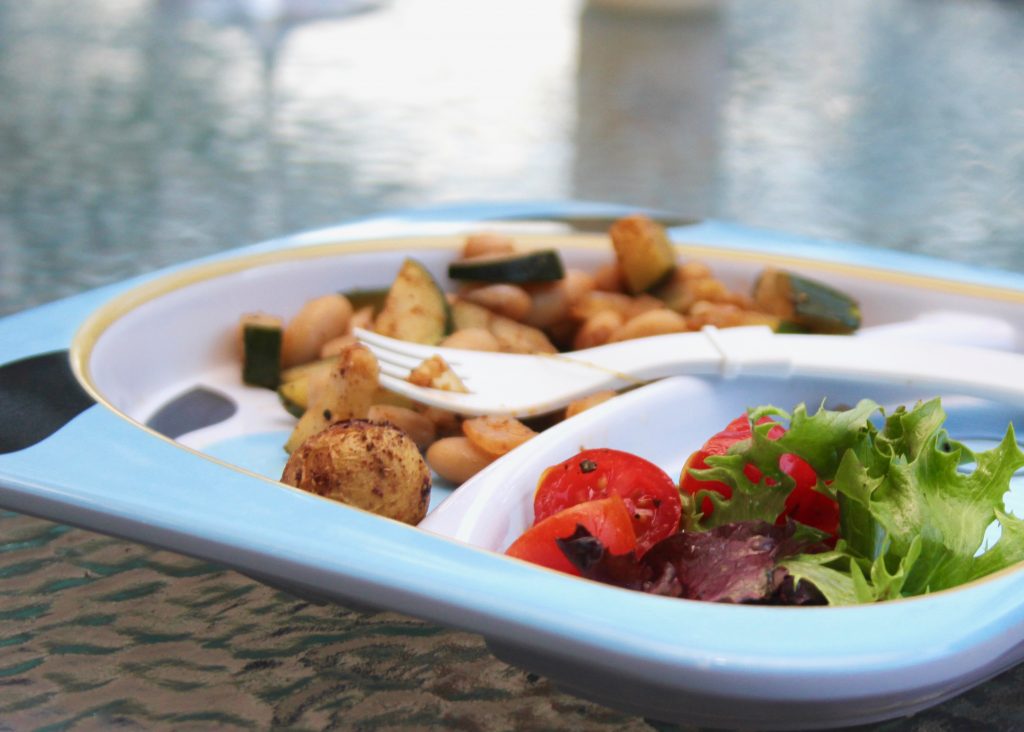 Giveaway!
I'm giving away one Four Person Box valued at $139.99!
To enter: Head to my latest Instagram post and follow the simple steps. For a bonus entry, leave a question or comment about HelloFresh in the comment section below.
Discount Code
Don't forget to copy and paste the discount code for later. Use the code KARISKELTON at checkout when ordering online and that's good for 3 free plates! Feel free to pass it to your friends so they can get in on the savings too!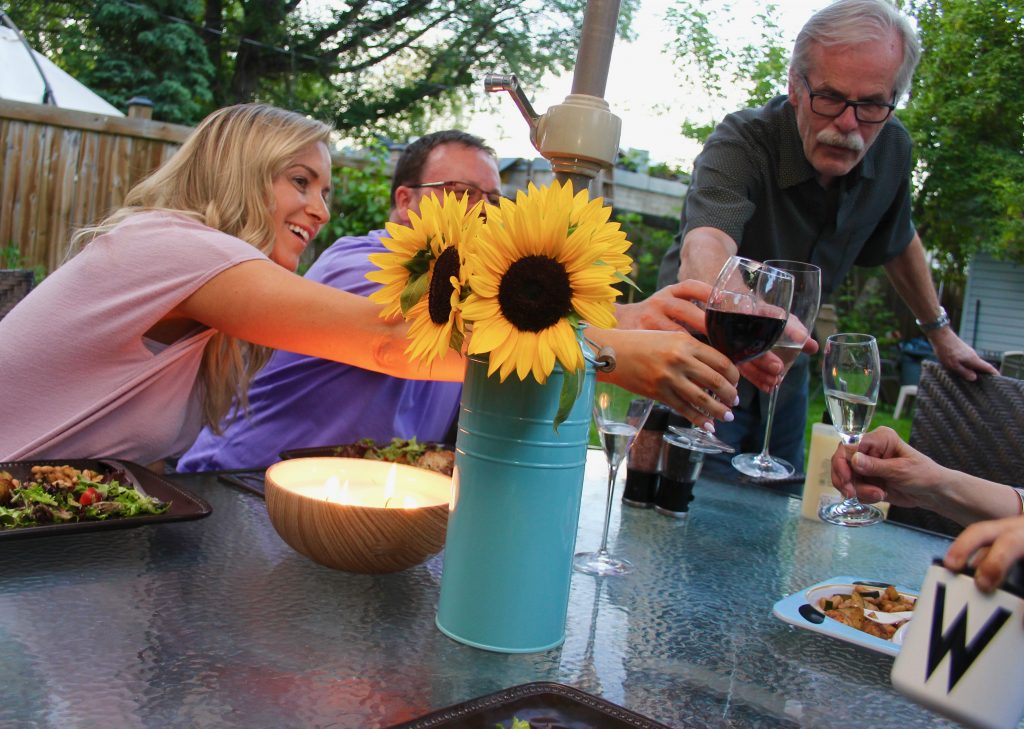 Other posts you'll like:
Bison + Bacon Birthday Cake For Dogs!
Six Memorable Moses Moments For His Sixth Birthday
xx