No need to fear the 'Western' dress code on a party invite. Here's how to dress western stylish!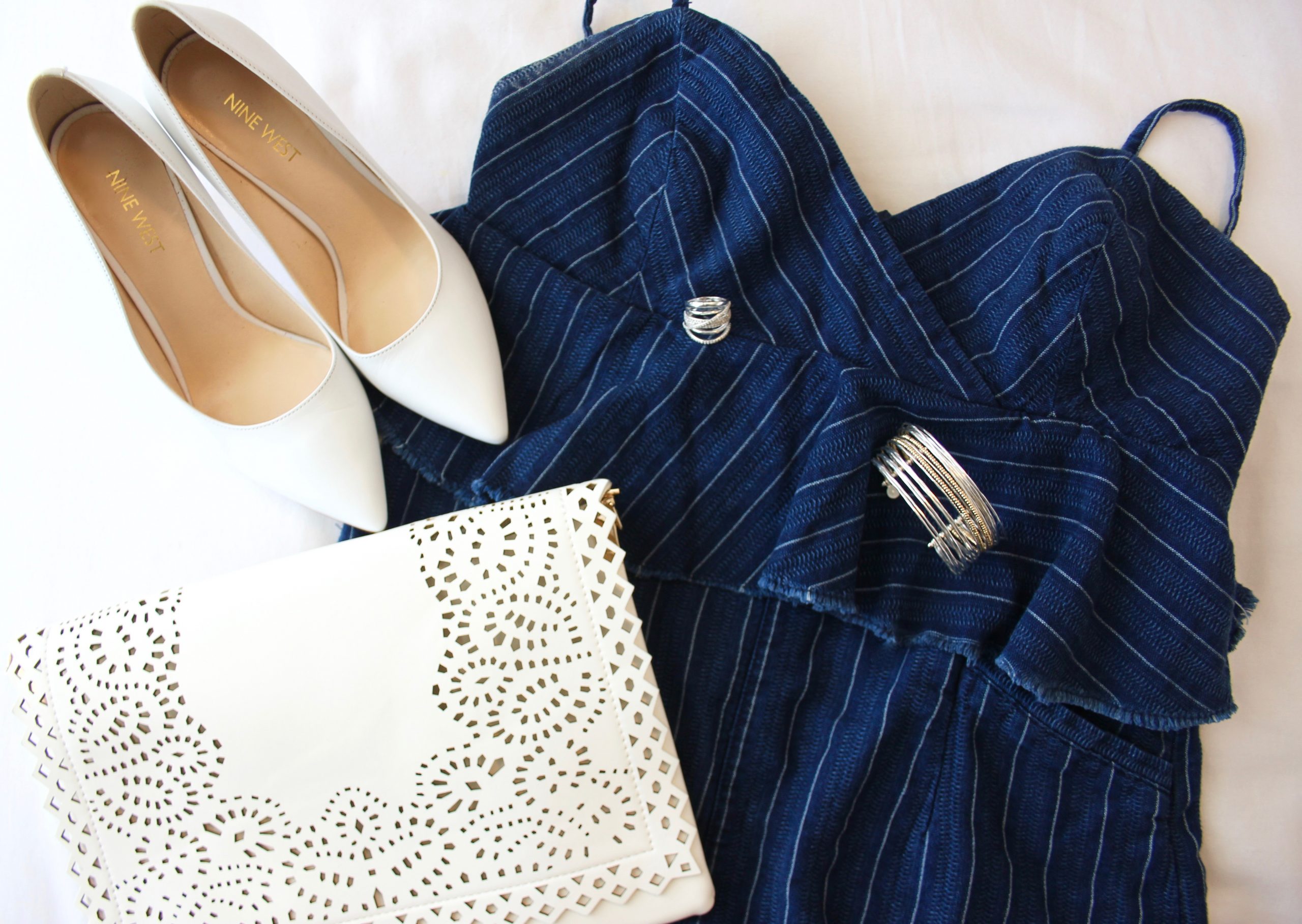 Whether it's The Calgary Stampede or a friend's theme party, many of us have (I'm sure) been in a situation where the dress code is Western. Of course, we still want to look cute and not like we're rockin' a costume! I have a few ideas for you and some things to keep in mind when mastering the western look in a stylish way.
When I hosted The Jasper PJ Party at The Fairmont Jasper Park Lodge in 2018, the theme was 'western' and the special guest was Country Music Star, Terri Clark. The vibe was fresh, and I knew going in my outfit planning would be a whole new ballgame from previous years I had hosted. If you're unfamiliar with the Jasper PJ Party, here's everything you need to know!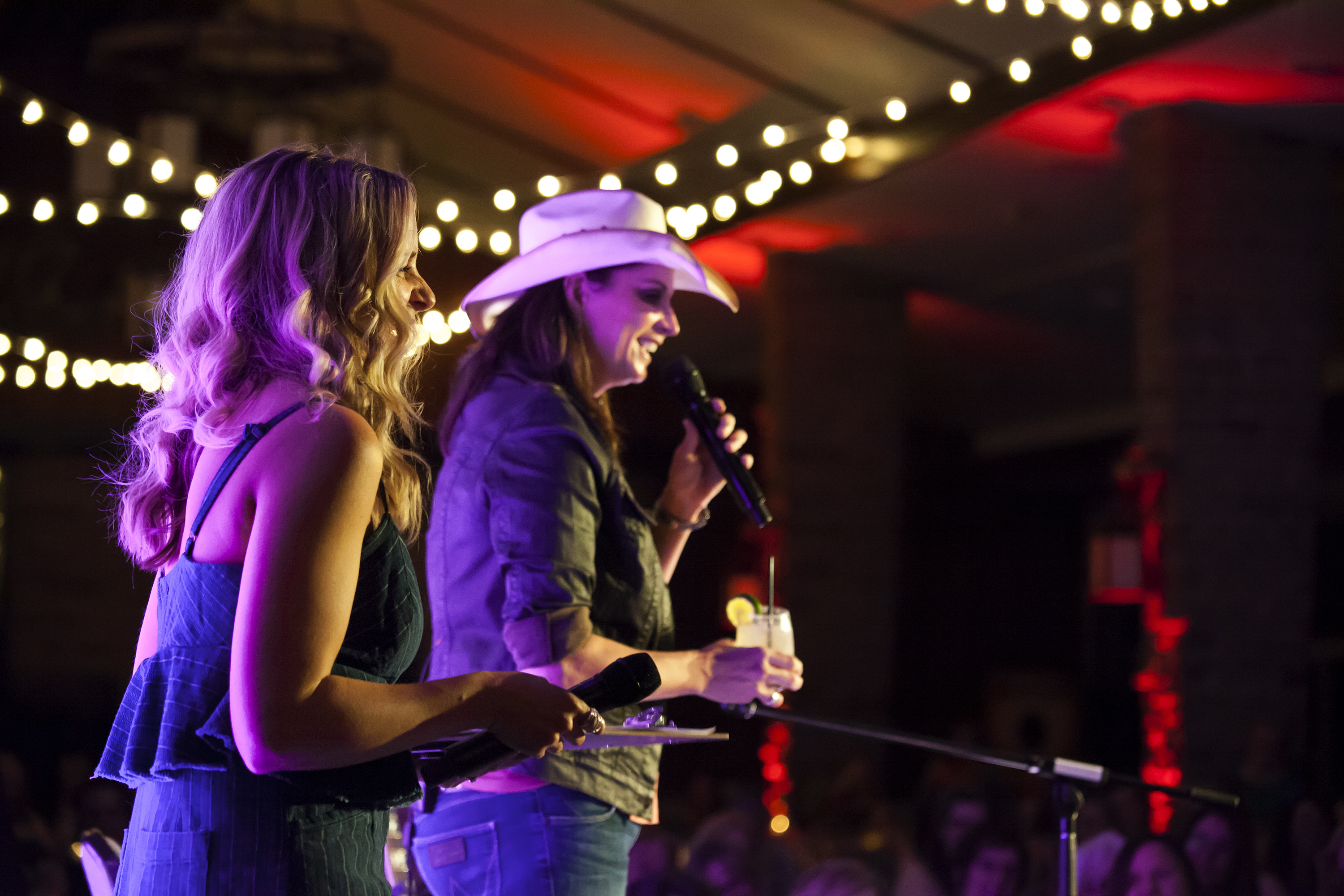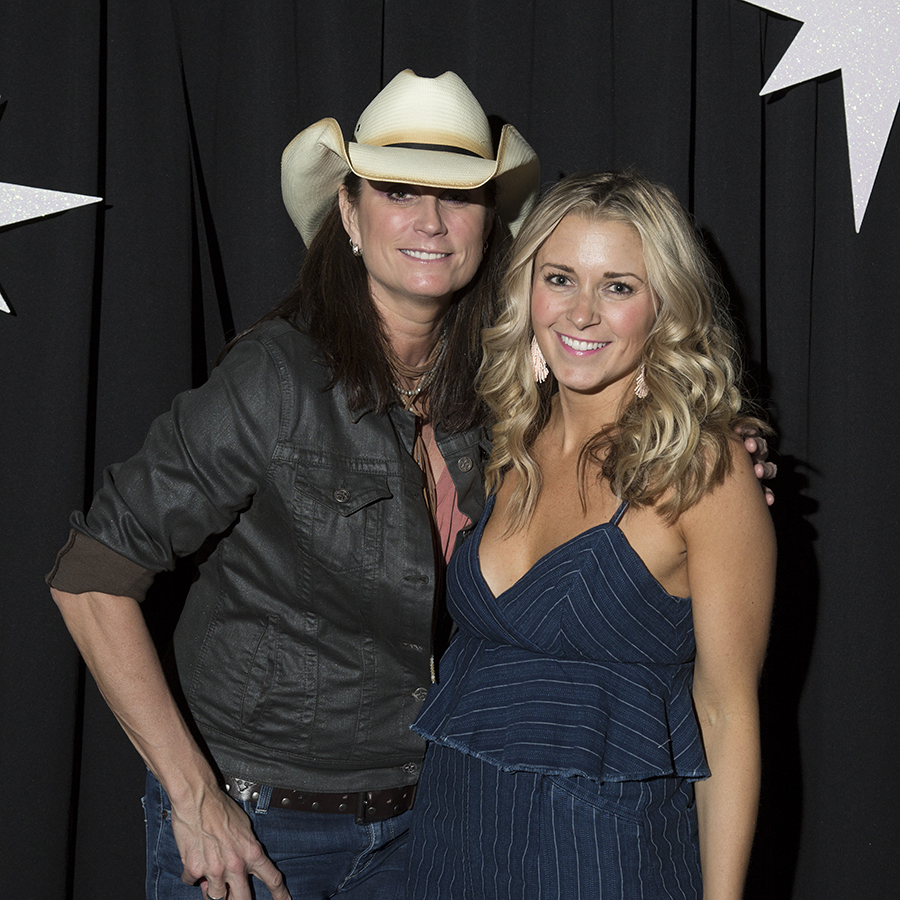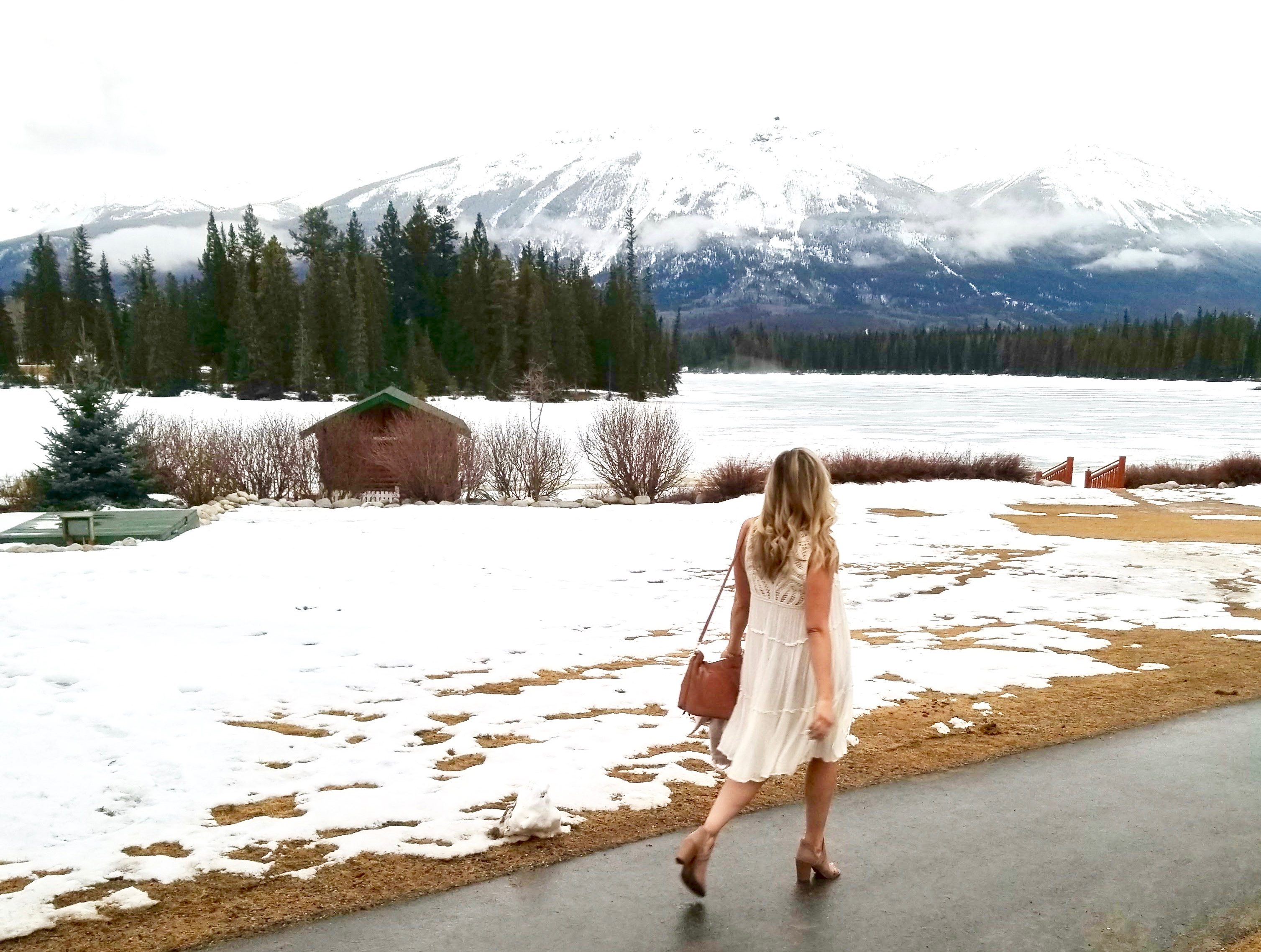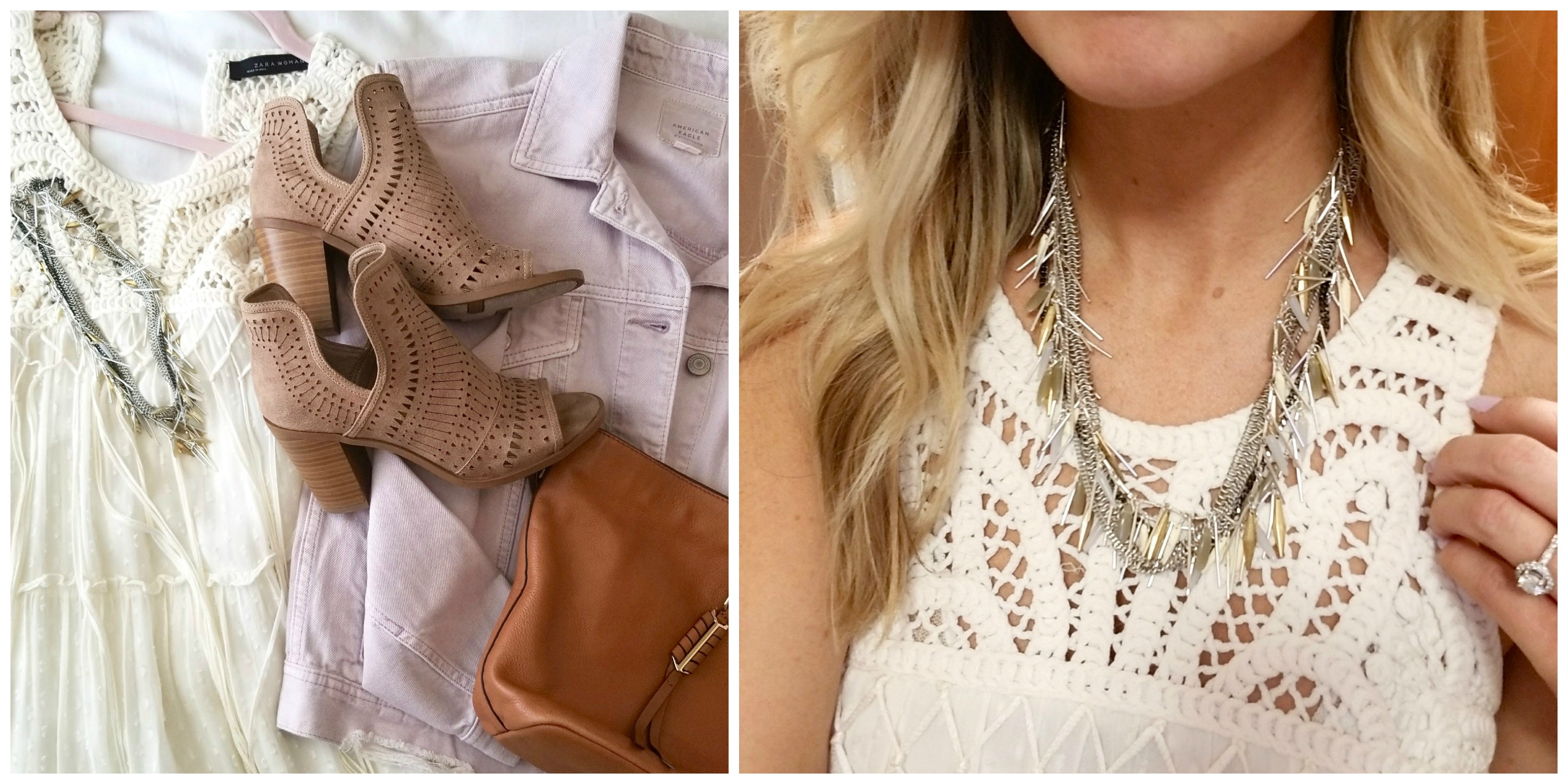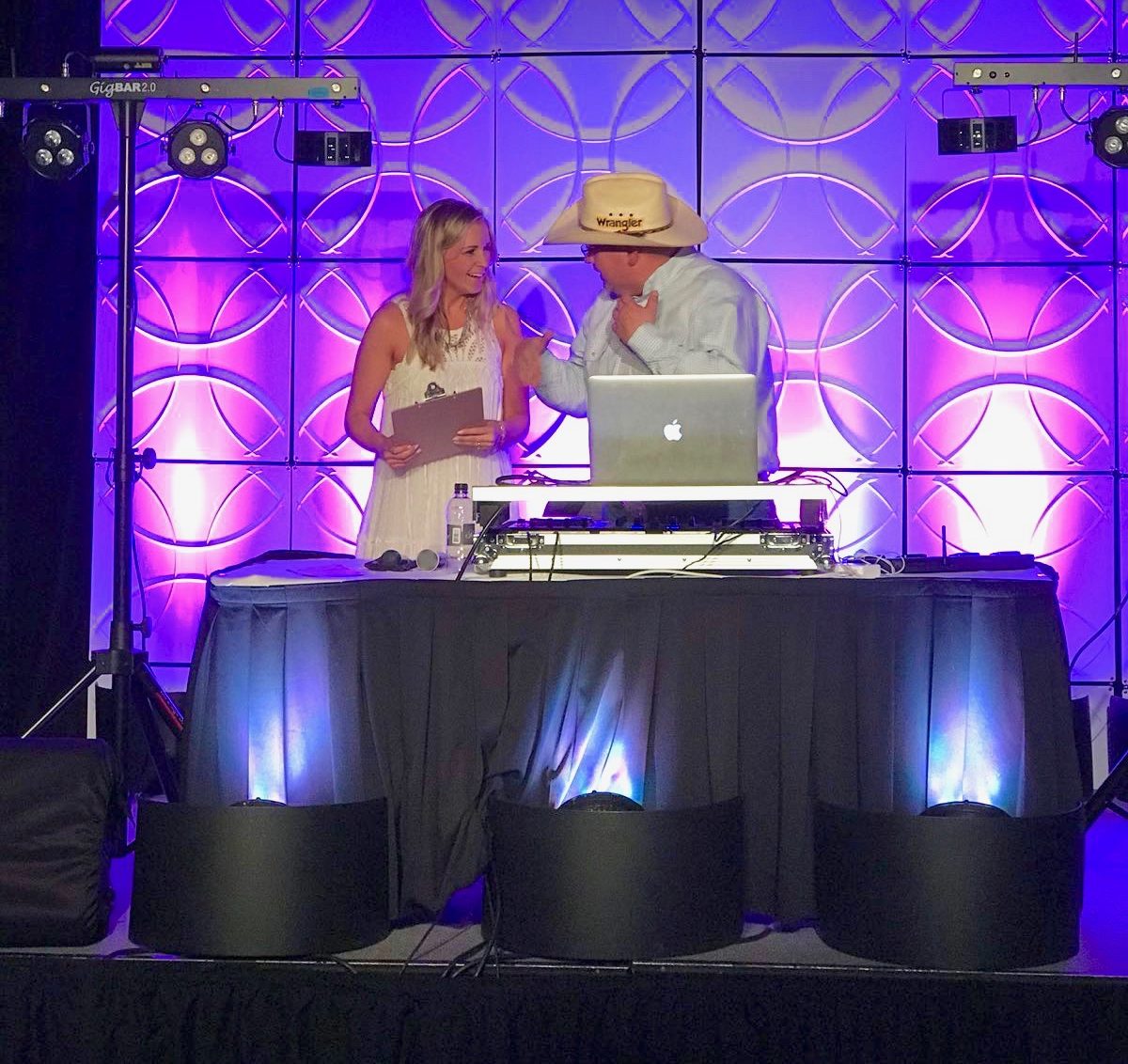 Dotted Mesh Dress with Crochet | Lavender Denim Jacket (sold out) similar here | Covet Sunday Bag 
Freya Necklace | Fergalicious Shoetie (on sale)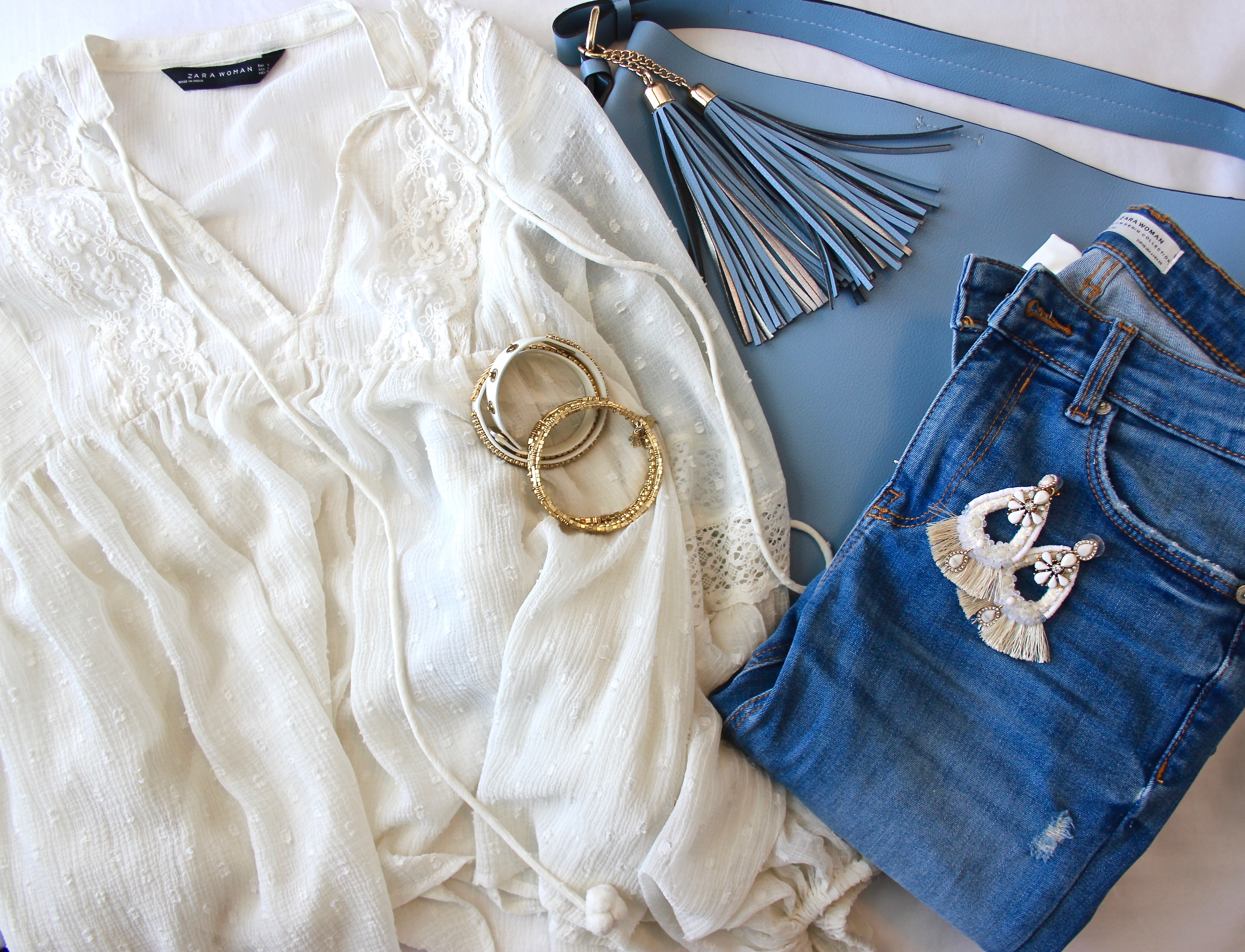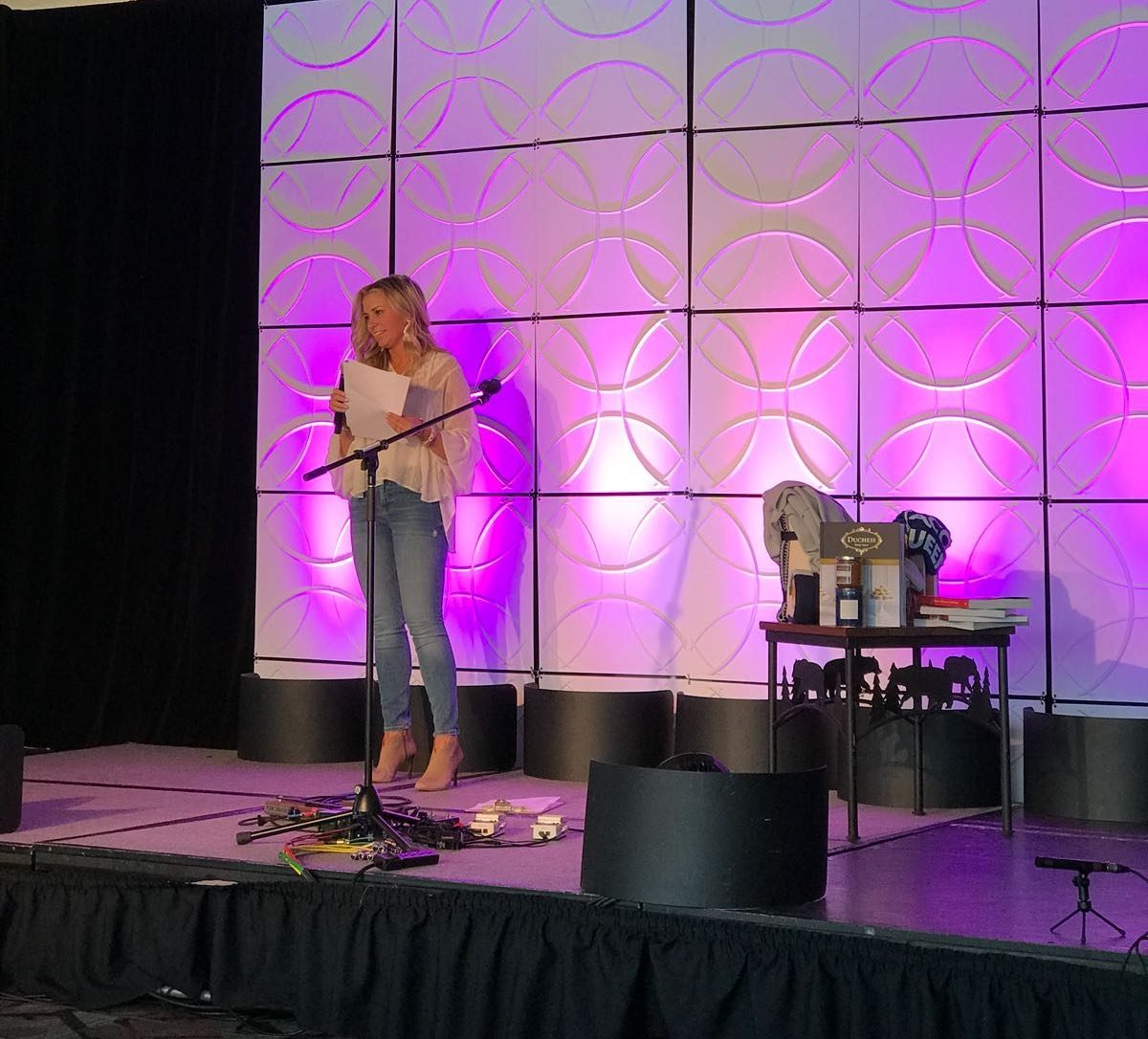 Bucket Bag with Tassels | Ankle Cut Jeans (similar)  | Mesh Blouse with Tassels | Audrey Statement Earrings
White & Gold Wrap Bracelet | Celine Wrap Bracelet | Anda Intention Bracelet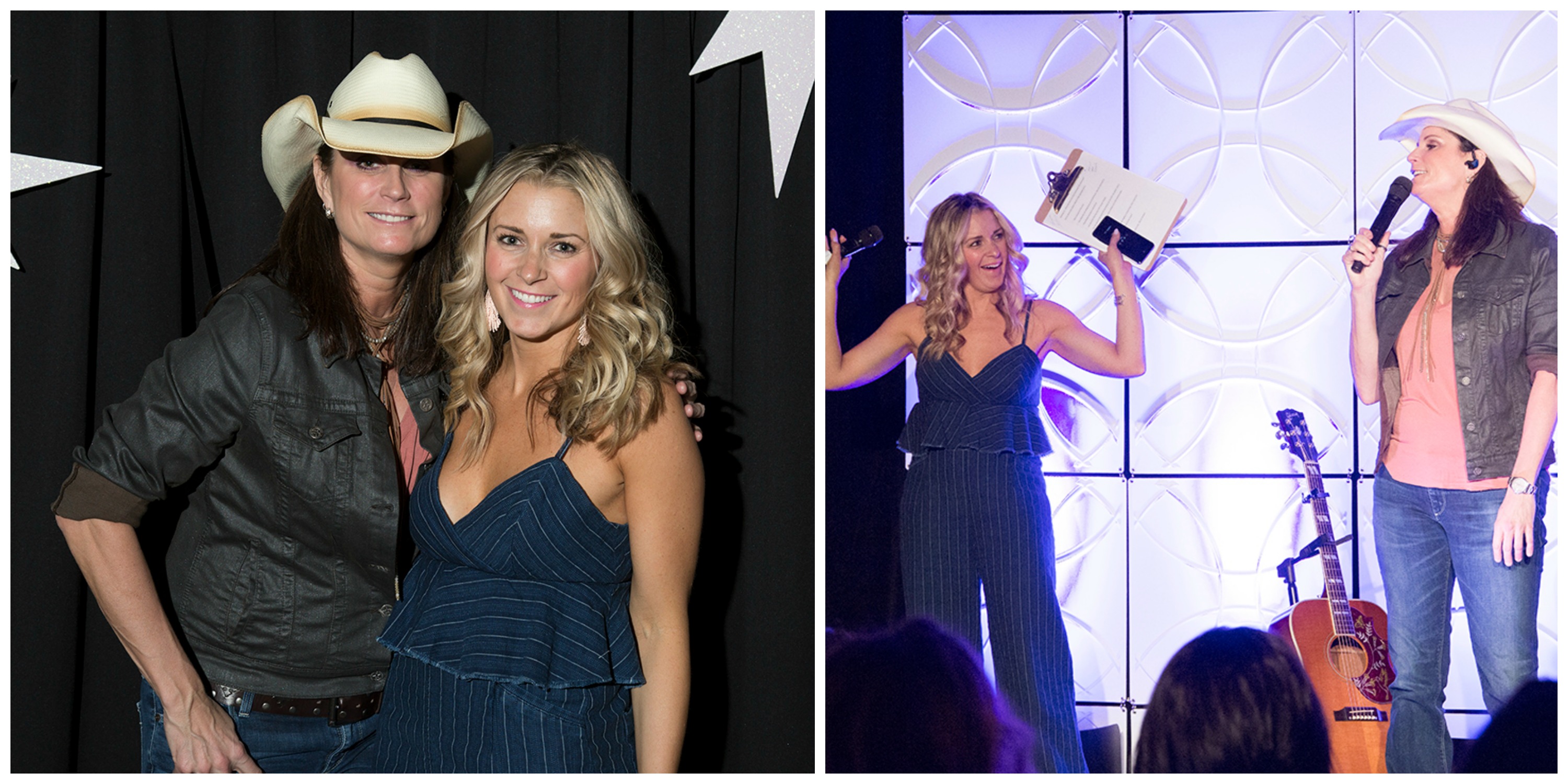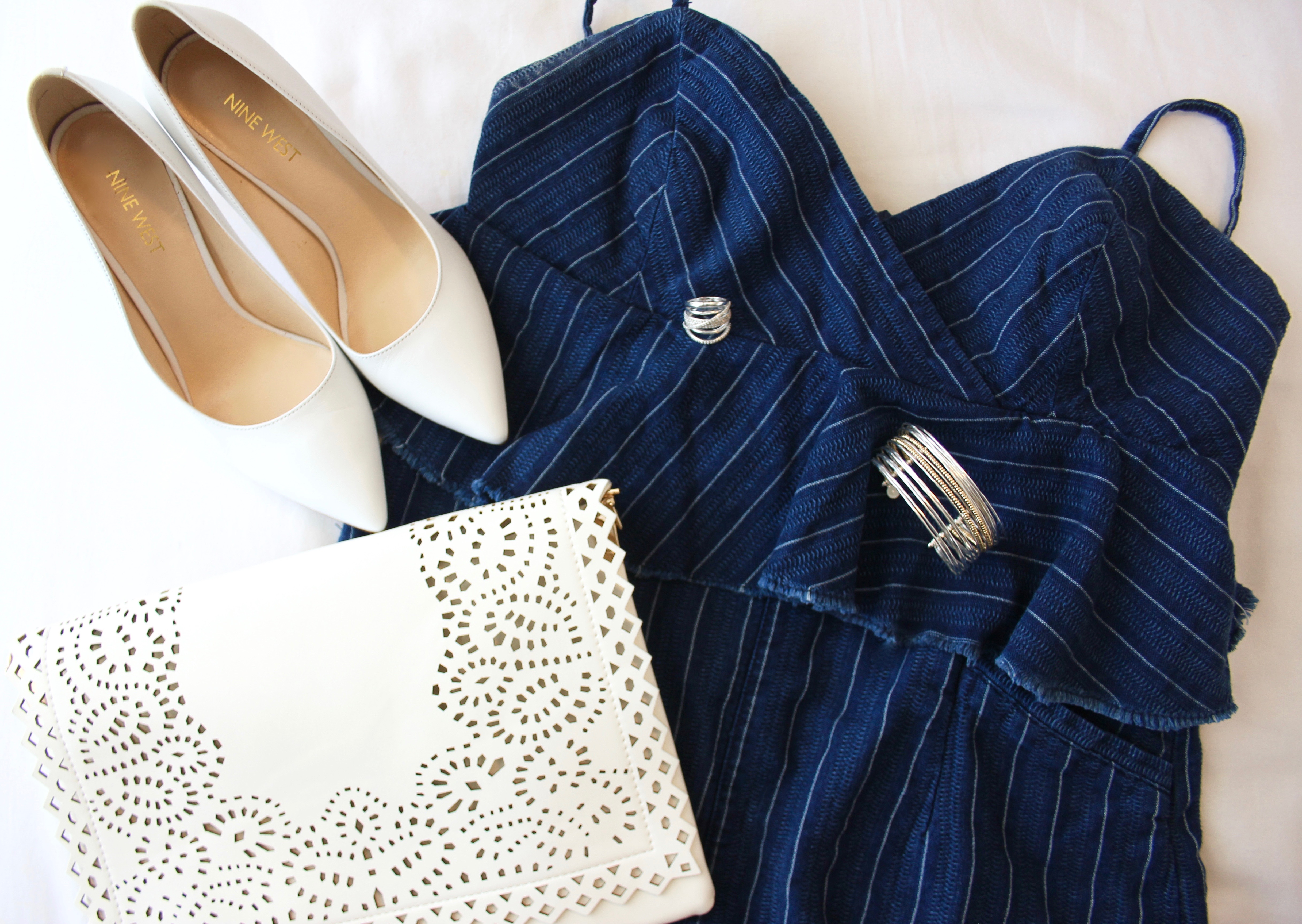 Denim Jumpsuit | White Pumps (similar) | White Clutch (similar)
 Rhett Cuff | Silver Orbital Ring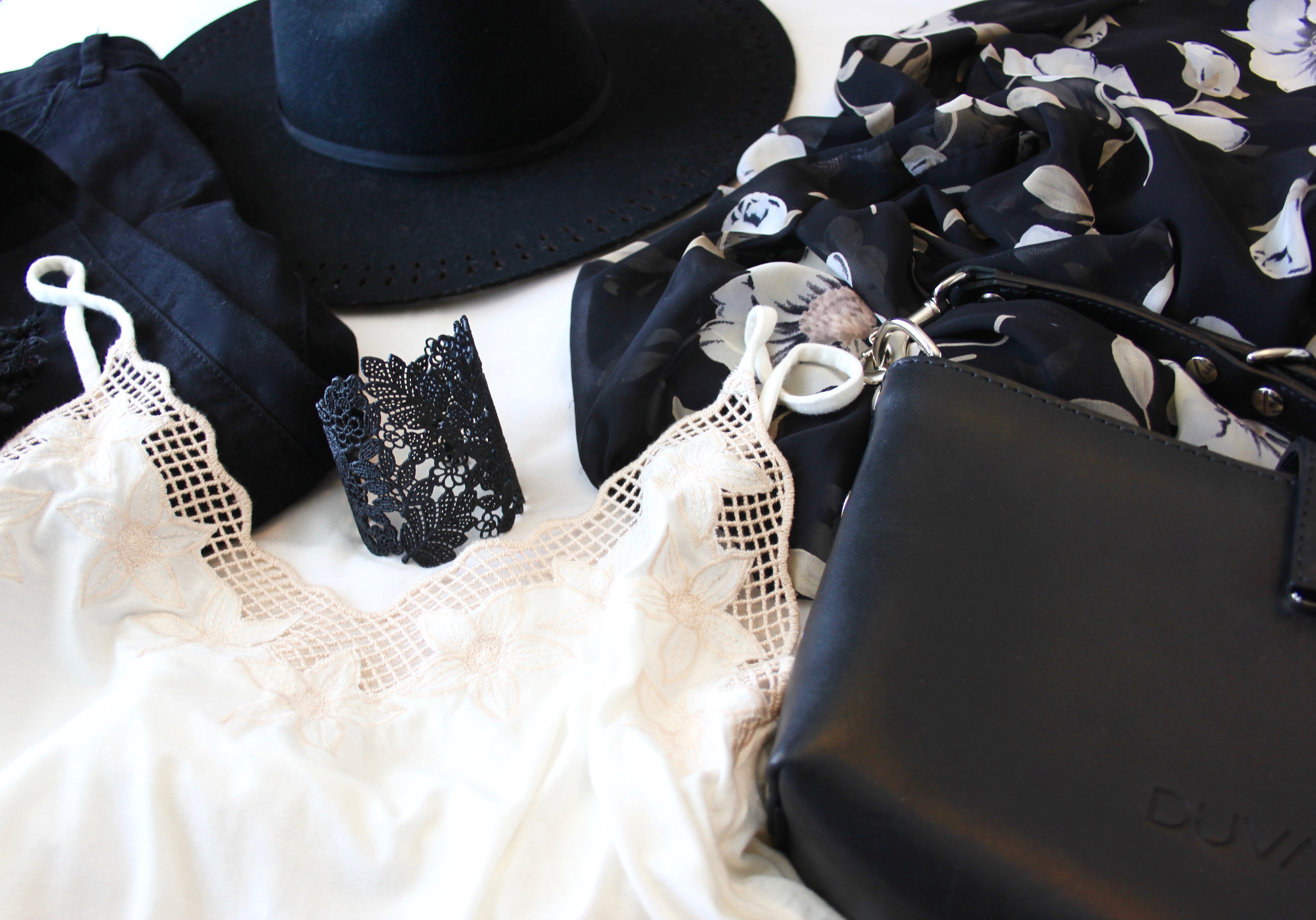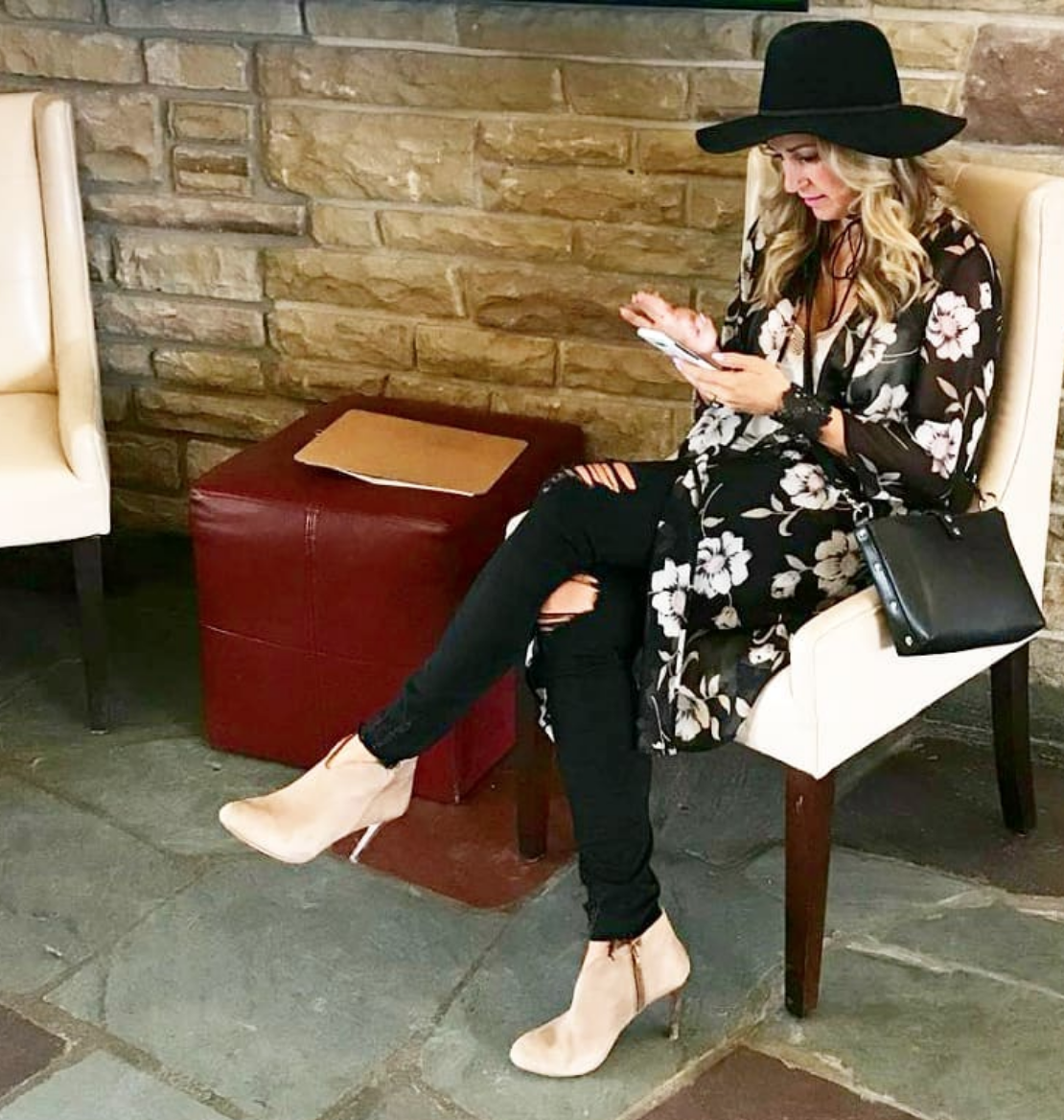 Floral Kimono (several similar options) | Articles of Society Jeans | Scallop Trim Tank Top | Duval Handbag | Ankle Boots (Similar) | Wool Hat (similar) | Chantilly Lace Cuff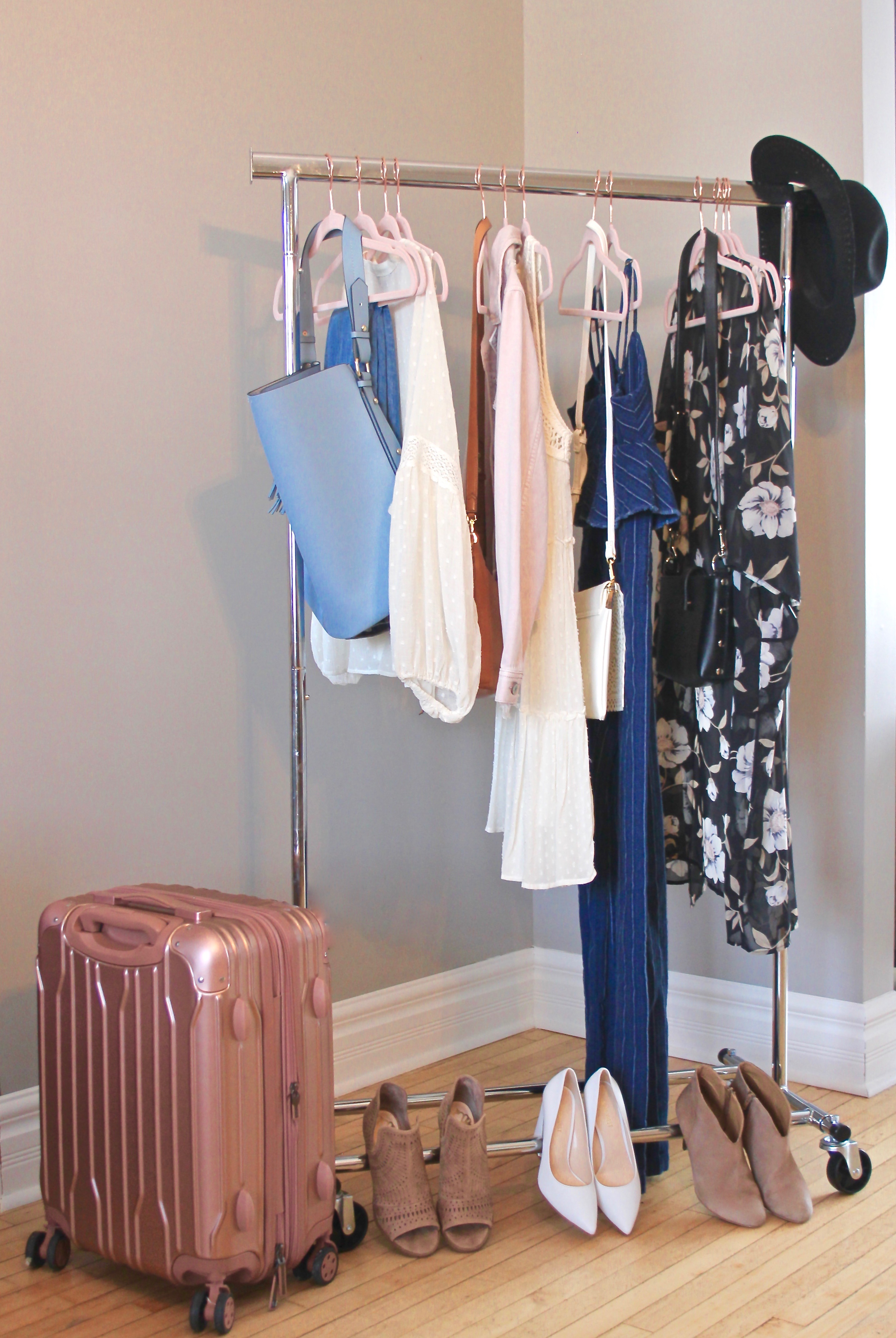 Tips for Dressing Western Stylish
Avoid tacky and keep it classy. Try not to look like you're wearing a costume. Just because the dress code is themed, doesn't mean you should look gimmicky.
Denim is your friend, but instead of just pairing jeans with a plaid shirt, consider rockin' a denim jumper, romper, or dress.
Work current trends to your western look to avoid dating yourself. Pair a kimono with jeans, wooden heel booties, and a cowboy hat.
Accessorize with boho-style jewellery and statement pieces. If cash is a concern, pick up a plaid bandana from The Dollar Store and use it as a neck-tie with a denim dress.
If a legit cowboy hat and boots aren't in your budget, you can spend on one and splurge on the other. Lucky Brand and Anthropologie carry fabulous rancher-style hats and you can wear wooden heeled boots, shoeties, or peep-toes instead of dropping hundreds on for-real cowboy boots.
Cowgirl's Closet: Items to Look For
wooden heeled shoes
tassel shirts, bags, and jewellery
fringe dresses, purses, and earrings
feather necklaces
denim rompers, jumpers, dresses, and cropped jackets
plaid shirts
Jasper PJ Party Photos: Mandy Kostiuk and A Different Angle Photography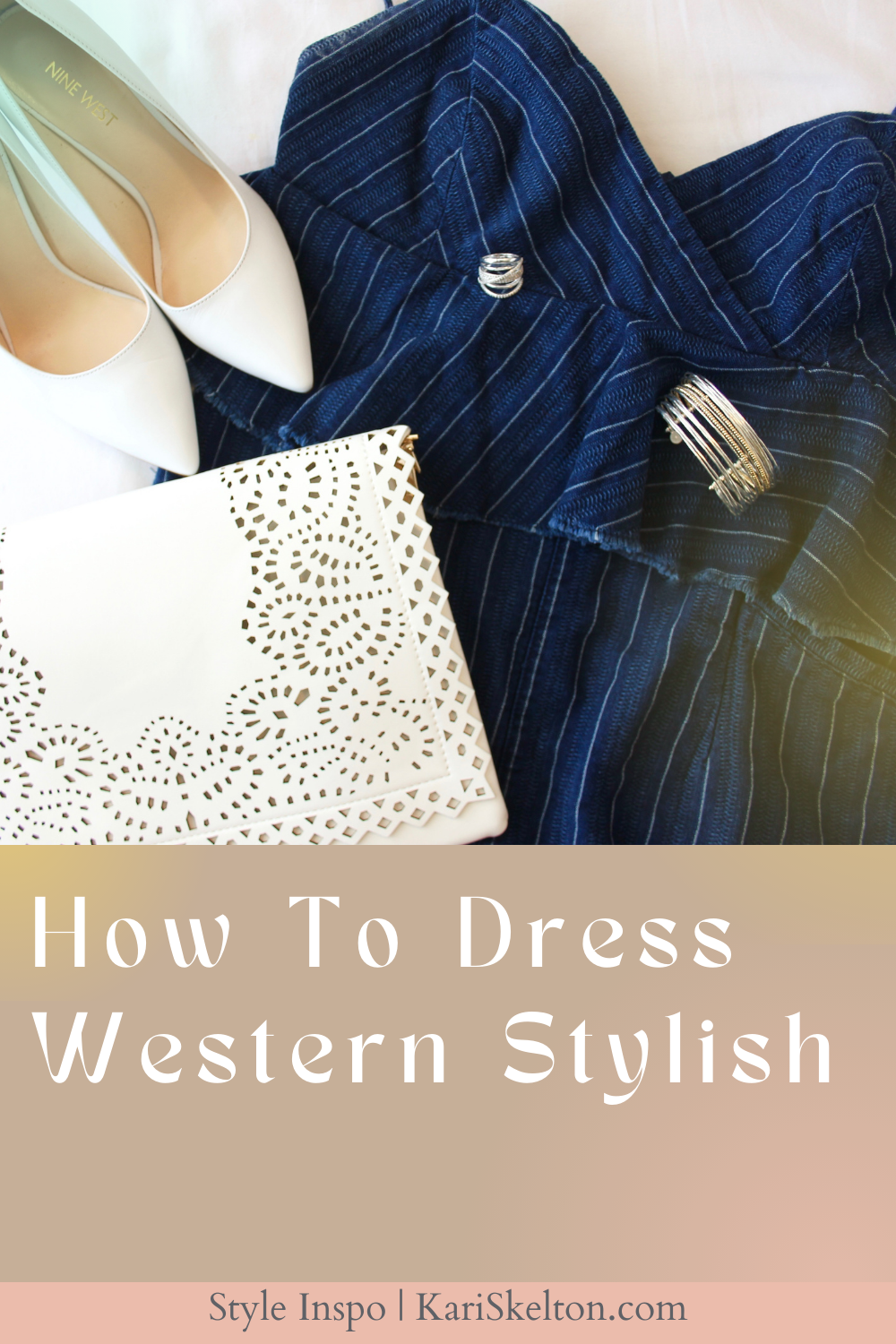 Other Posts You'll Love
My Favourite Gorgeous Gold Gifts
How To Style Spanx Faux Leather Leggings
xx