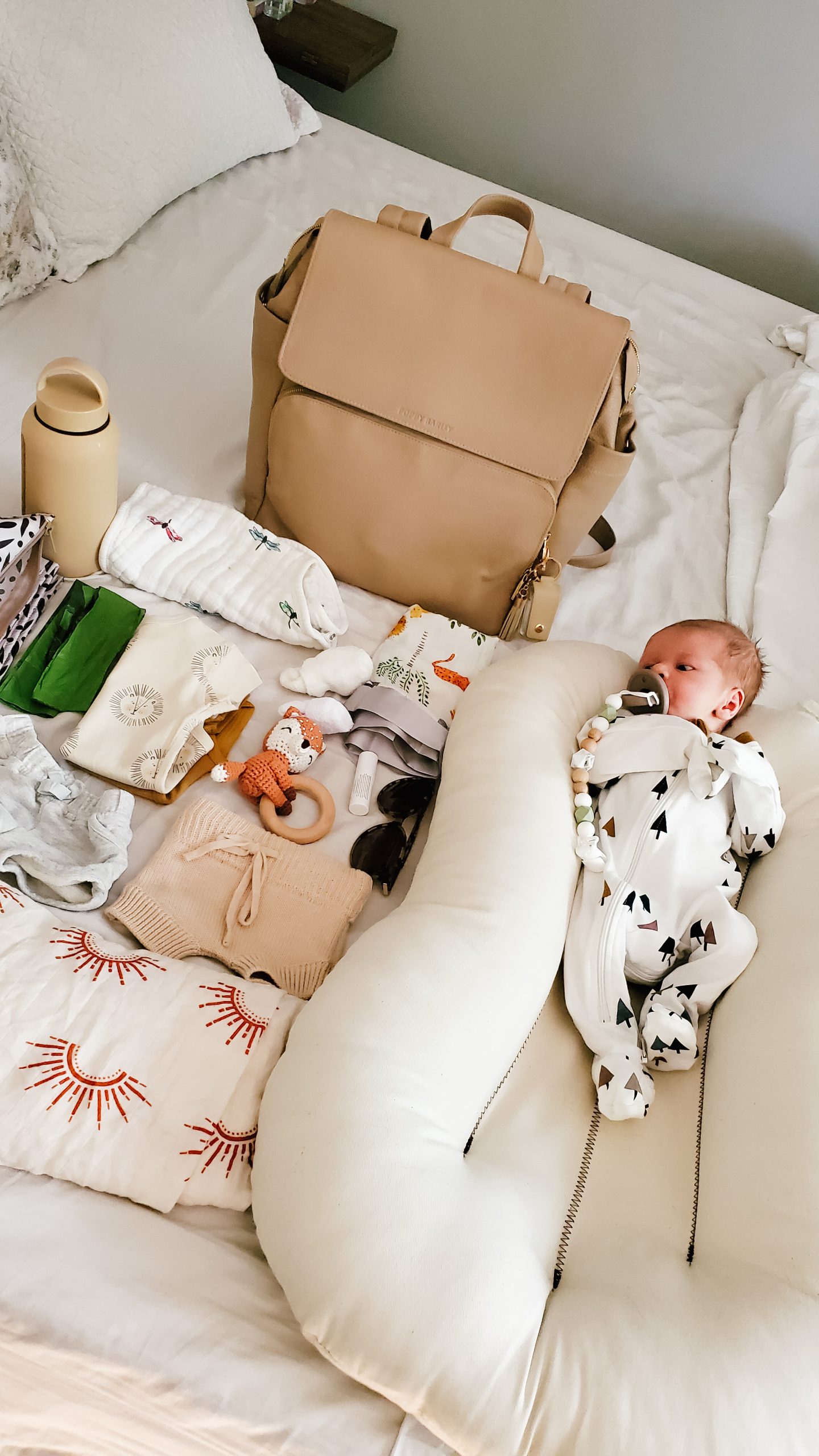 Hello and happy Thursday! Today I wanted to share the diaper bag we'll be rockin' and why I love it so much.
I was super pumped to find out one of my favourite brands was coming out with this bag right around the same time our sweet babe would be born. Poppy Barley just launched its new Beyond Diaper Bag which comes in two colours – pebble black and biscotti (the one I have). If you've been a KariSkelton.com reader for a while now you know how much I adore this brand – it's Canadian, it's owned and operated by women, and prides itself on ethical production and sustainably-made products. Check, check, check!
I've partnered with Poppy Barley to not only share with you why this bag is so amazing but also to give one away!! Find details on our Beyond Diaper Bag Giveaway further down in this post.
Check out what I pack in my Beyond Diaper Bag right here.

Why I Love This Diaper Bag
Grows With You: There's a ton I love about this bag but the number one is longevity. The quality and style of this bag will allow you to use it for years to come through all your chapters. So, once the diaper days are over, use it as a work bag, gym bag, or everyday bag!
Handsfree: The backpack-style diaper bag is the only way to go! Hands-free parenting brings down stress levels in a major way.
Abundance of pockets: I go back to the same strategy in keeping our house organized. When everything has a place, it's way easier to keep it together. This bag has tons of pockets, including a dedicated insulated interior pocket for your drink or your babe's bottle.
Back Zipper Pocket: You'll find a zipper pocket on the back of the bag which is the perfect spot for your phone and other valuables. As was pointed out in the PB live launch event yesterday – this allows you to feel your phone vibrate on your back without having to constantly open the bag to check your messages. It also keeps it out of sight and access.
Shop The Beyond Diaper Bag Here

Easy to Clean: The interior of the bag is water-resistant, as is the removable change pad and wet bag included inside. Simply wipe down to clean up any potential mess.
Key Clip: I don't know about you but I really try not to misplace my keys but somehow it always happens. That's why I love the interior key clip in this diaper bag. Your keys have their own spot so you'll (hopefully) never lose them again!
Anti-Flop: The Beyond Diaper Bag is structured-style with a reinforced base which means it stands up on its own without flopping over.
Wide Opening: In addition to the structure, the bag opens wide allowing you to see everything clearly. This makes it so much easier to find what you need fast without the stress of having to dig through.
Watch Poppy Barley Founder, Kendall Barber detail The Beyond Diaper Bag.
Beyond Diaper Bag Giveaway!
The crew over at Poppy Barley is gifting one lucky KariSkelton.com reader a brand new Beyond Diaper Bag in your colour of choice (black pebble or biscotti). To enter, comment on this blog post (make sure to include your Instagram handle) and share your favourite feature of the bag. Then head over to this Instagram post to complete the rest of the steps! The giveaway closes Saturday, June 18, 2022 at noon MST. Good luck!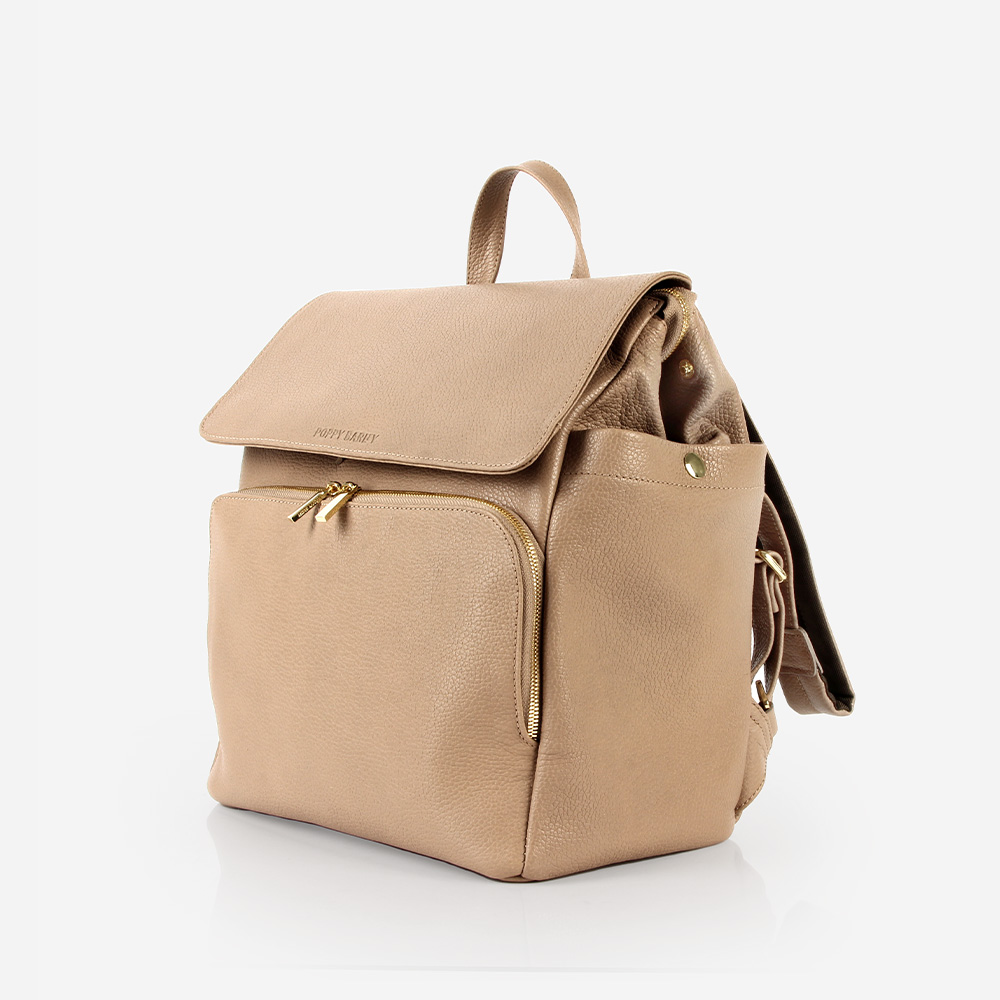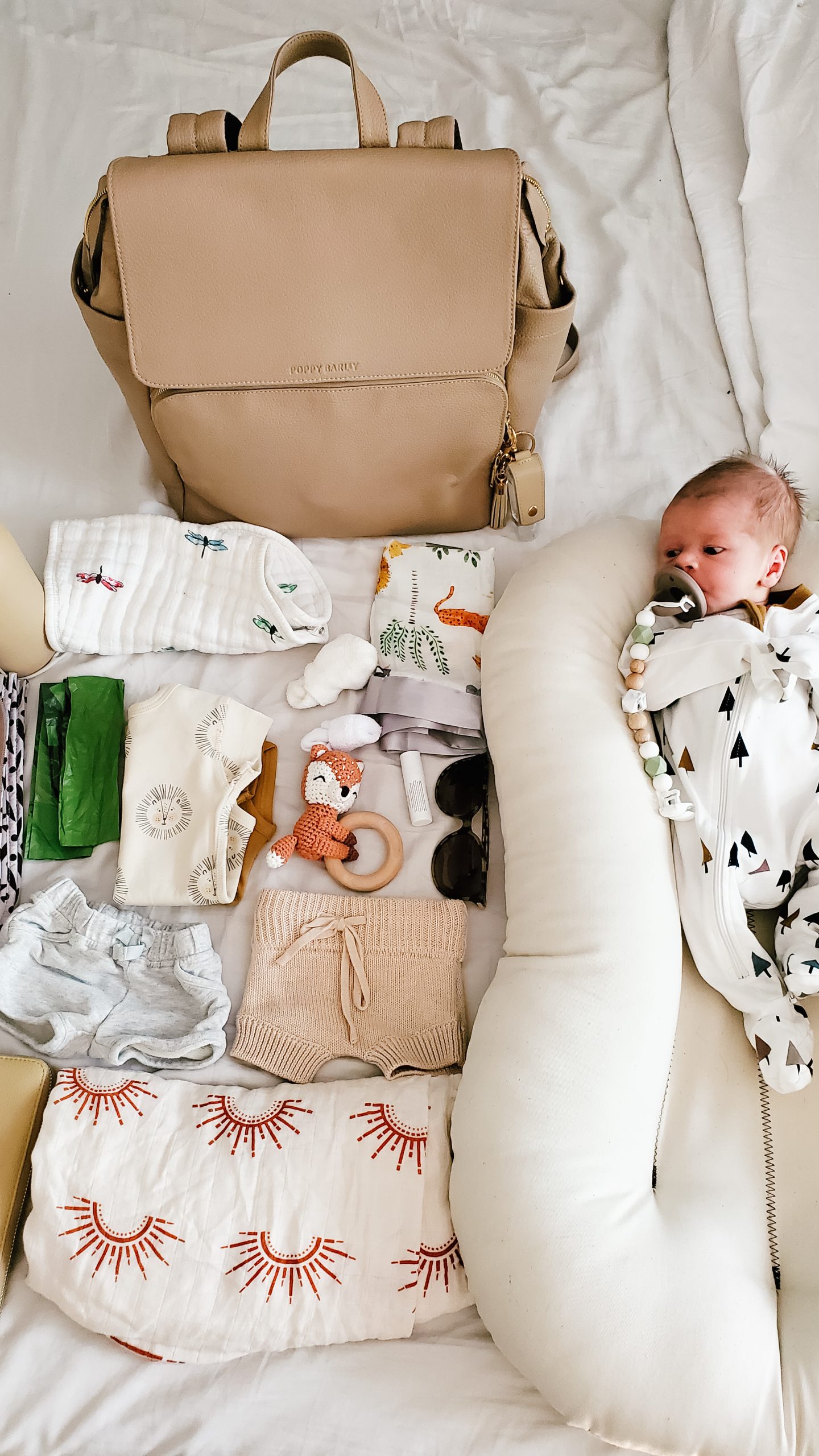 Thank you to Poppy Barley for partnering on this post. As always, all thoughts and opinions are mine.
Other Posts You'll Love
Pregnancy Q&A: A Few Weeks To Go
xx