Sharing some of the baby stuff we use every day and LOVE! Watch for more in this series as the months tick by. 🙂
It's pretty wild how much stuff you can accumulate for one tiny little human! Let's be honest – a lot of baby stuff isn't 'essential' but can certainly be nice to have to make life a little more manageable. We've gone through some trial and error – most specifically with the bottles and soothers – and finally found the ones that work best for us. When you're done here, be sure to check out My Favourite Pregnancy Items and our family's famous Old Farmhouse Honey Cookies recipe – a great snack to add to your kid's lunches this fall.
The SNOO Bassinet (featured below) has been a total GAME-CHANGER (watch for a separate review post coming on that). We ended up renting ours from a company out of Calgary.
Without further ado, here's some of the baby stuff we use every day! In the comments below, please share what you use and love!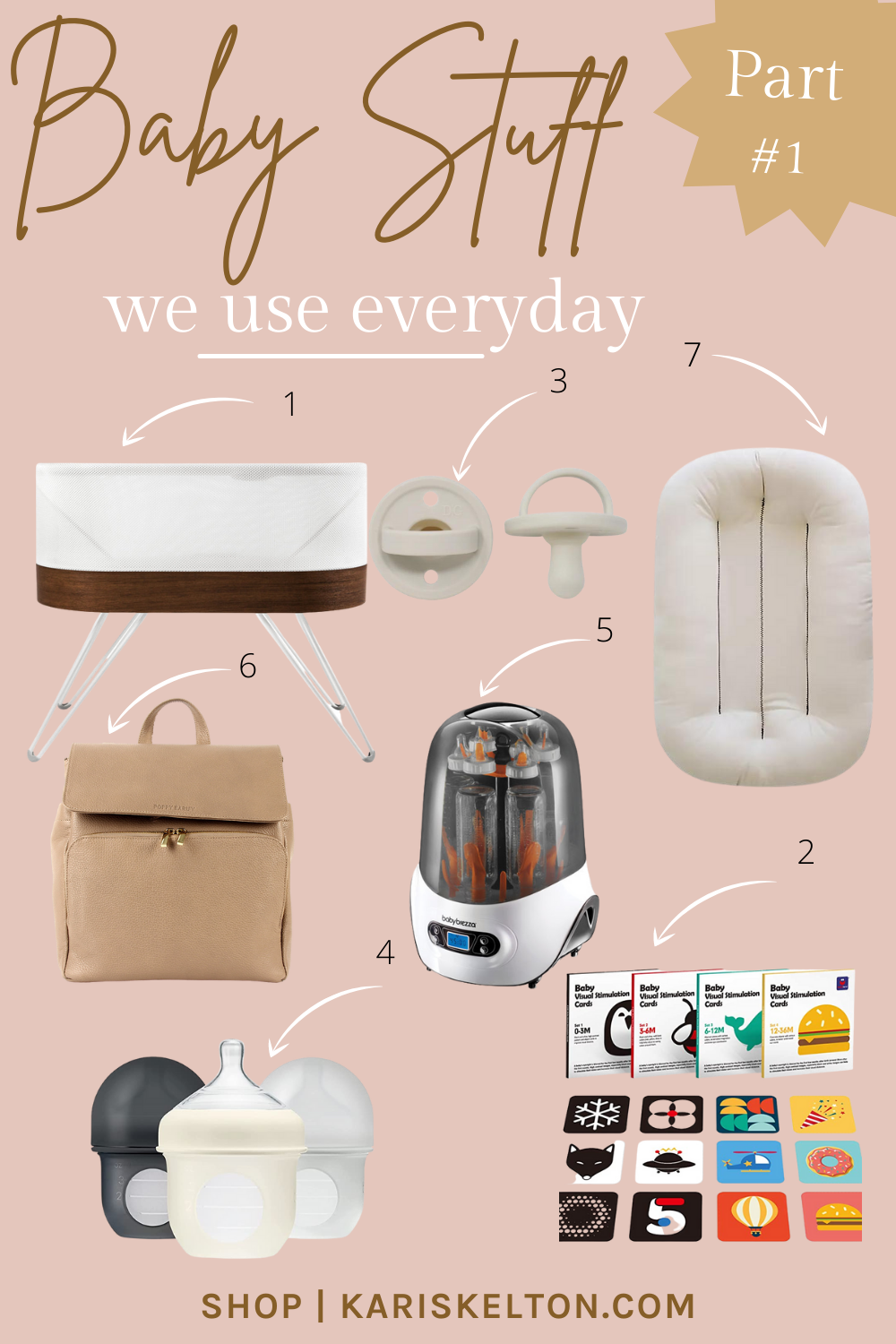 1. SNOO Bassinet | 2. Art Cards | 3. Soothers | 4. Bottles | 5. Sterilizer | 6. Diaper Bag | 7. Organic Lounger
Other Posts You'll Love
Pregnancy Q&A: A Few Weeks To Go
Meal Planning + Grocery Shopping Time Management
xx