When you try these – upload your photo to "Tried This Pin" on Pinterest. Five favourite fall recipes for fall from the KariSkelton.com vault!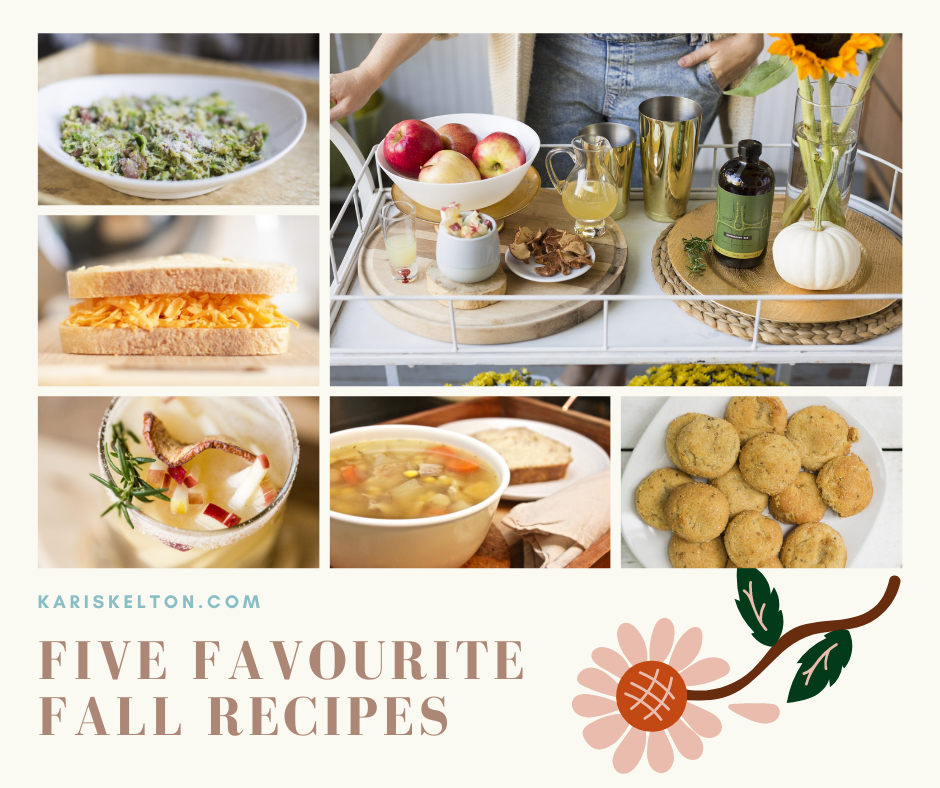 The fall feast may be the best of the year, wouldn't you say? The aroma of apples, cinnamon, and honey and the comfort of home-cooked indulgence – I'm here for it! As fall is upon us (still can't believe summer is over), I wanted to recap my five favourite fall recipes – just in case you missed them in the past or need a bit of a refresher. 🙂
Over the next few weeks, I'll be sharing Reels of each of these recipes on my Instagram. Be sure to follow along if you're better with that visual tutorial. As always, I would love to hear if you tried it and loved any of these recipes. Message me with any questions you may have as you go along. Enjoy!
Apple a Day Cocktail
This autumn-inspired apple cocktail is delicious! A perfect mix of sweet and savoury, featuring honey-distilled gin.
Farmhouse Honey Cookies
My mom graciously shared her highly-coveted Honey Cookies recipe! These are a family favourite, and fairly simple to make, with a couple of key ingredients that set them apart from the rest.
The Best Damn Chicken Noodle Soup
Power-packed with nutrient-rich veggies and a flavourful homemade stock, this is the best damn chicken noodle soup you'll ever have!
Caramelized Brussel Sprouts With Bacon
Make sure to add this to your Thanksgiving menu. This Caramelized Brussels Sprouts With Bacon dish is beyond delicious!
Grilled Cheese Sandwich
Here's how to master the perfect grilled cheese! All you need is a few key tools and these simple, game-changing tips.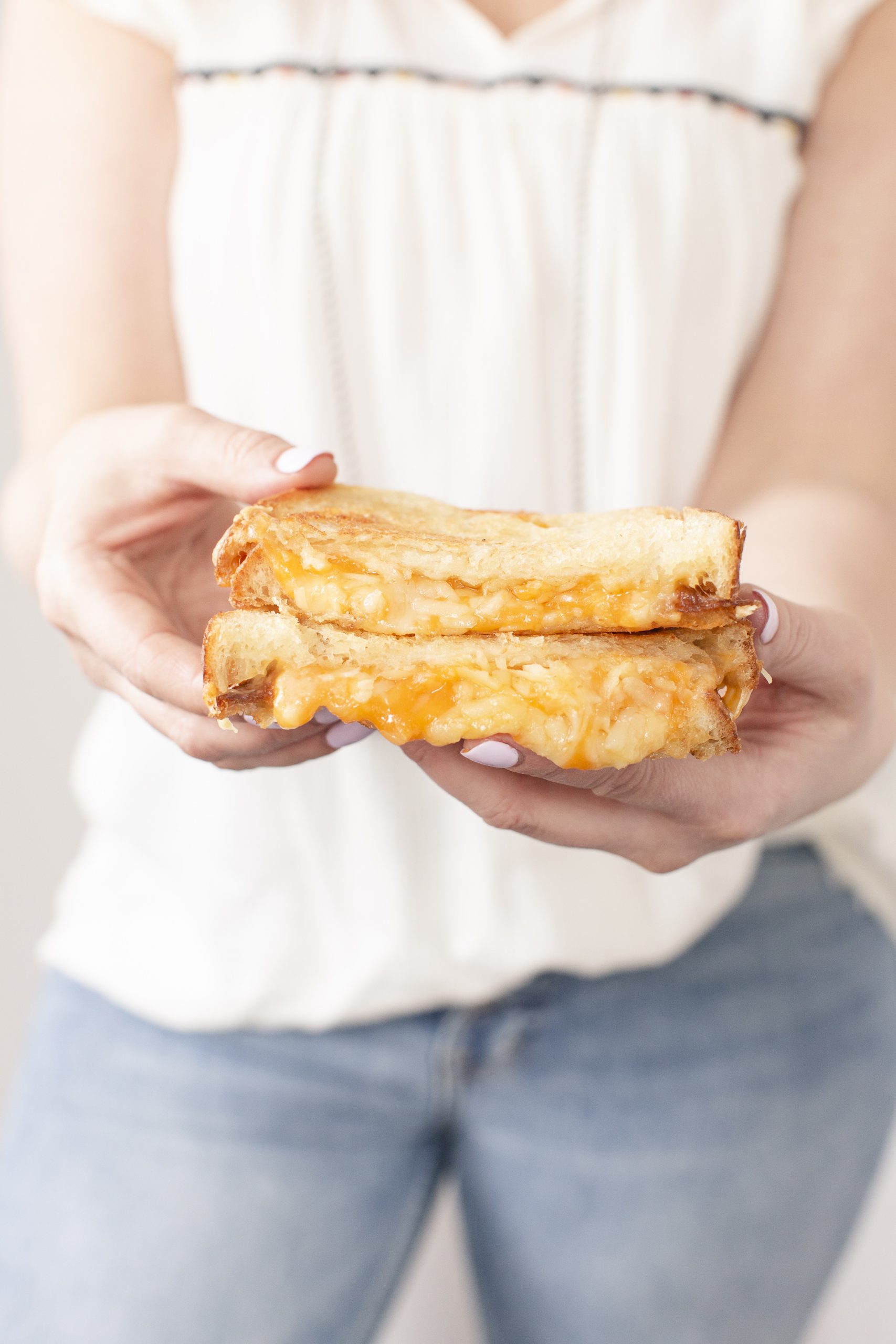 When you make any of these, I would love to see them! Be sure to tag me on Facebook, Twitter, and Instagram.
Pin this to your Fall Recipes boards. Follow me on Pinterest!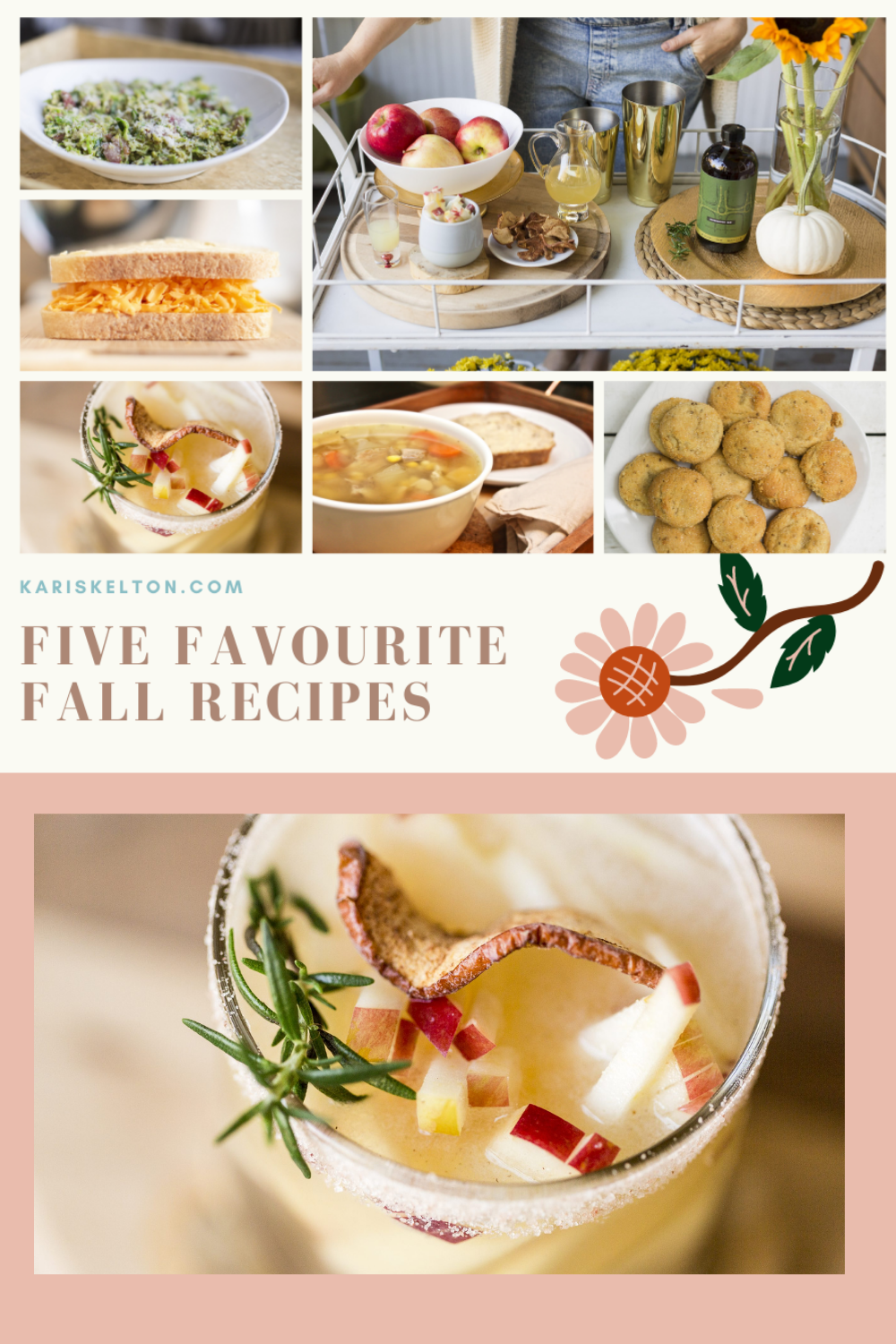 Other Posts You'll Love:
My Roasted Pumpkin Seeds Trick
Our 2020 Halloween Costumes Reveal
Kids Halloween Charcuterie Board
xx